August 2019
Spirio Spotlight
The music of ABBA, Stravinsky's ballets, and Jazz debuts
Steinway & Sons Spirio, the world's finest high resolution player piano, explores the music of the Swedish pop sensation ABBA. Mamma Mia, Dancing Queen, I Have a Dream and others are artfully arranged for the keyboard and will inspire you to sing (or dance) along.
For a more classical dance experience, Russian virtuoso Alexandre Moutouzkine brilliantly performs music from ballets by Stravinsky. Stravinsky's own devilishly difficult arrangement of Pétrouchka is coupled with Moutouzkine's new arrangement of The Firebird.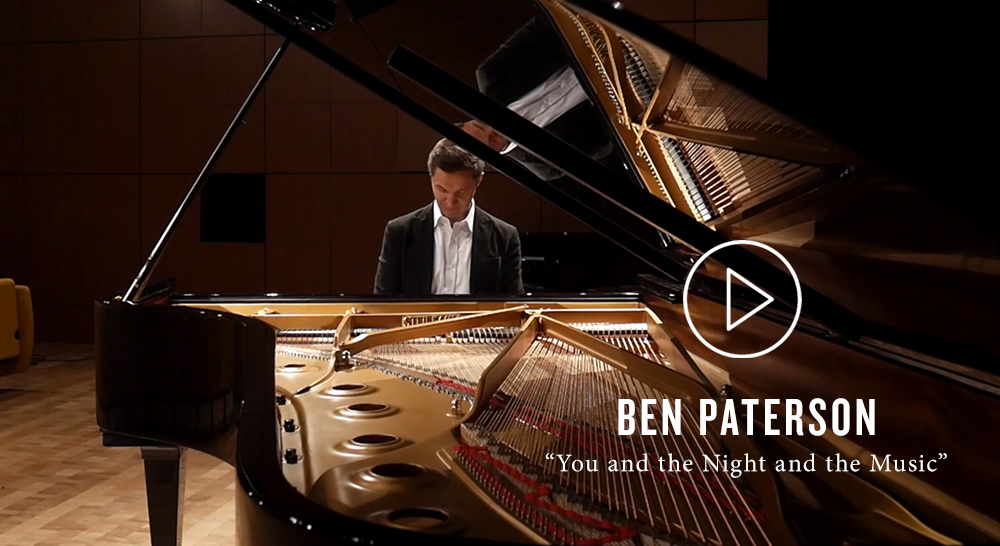 We are also pleased to present another exceptional talent in the jazz world, Ben Paterson. His performance of the popular song "You and the Night and the Music," now a jazz standard, is our featured SpirioSync video this month. He also plays a lesser-known tune by jazz great Oscar Peterson, "When Summer Comes," and a stylish jazz arrangement of the Stevie Wonder classic "Isn't She Lovely." Another jazz debut this month is veteran jazz pianist, educator and radio host Lenore Raphael, who also displays the influence of Oscar Peterson on her music.
There are more classical tracks from Sean Chen, who plays "Forgotten Melodies" of Nikolai Medtner and a Serenade by Richard Strauss. Tania Tachkova plays three sonatas by Domenico Scarlatti and Sunny Li debuts on Sprio with delightful miniatures by Frank Bridge.
explore the
MUSIC
Each month we features highlights from the Spirio catalog. Learn more about the artists, the history and the music found exclusively on Spirio.

The new Steinway & Sons Spirio is the world's finest high resolution player piano. A masterpiece of artistry and engineering in your home, Spirio enables you to enjoy performances captured by great pianists — played with such nuance, power and passion that they are utterly indistinguishable from live performance. Learn more about Spirio.

Connect with us below to experience Spirio in person.
Buy Spirio Online
For a limited time, Steinway & Sons Spirio pianos are available for convenient online purchasing. From payments to shipping to expert tuning, our Spirio concierge services will handle every detail — so you can enjoy the music.