July 2019
Spirio Spotlight
Chinese Classics, Romeo & Juliet, The Latest Pop Tunes, and a Latin American set
Steinway & Sons Spirio, the world's finest high resolution player piano, presents The Butterfly Lovers Concerto, one of the most famous Chinese classical works, originally written for violin, performed here by the excellent young Chinese pianist Zhenni Li, who also plays "Spring Dance" and "Liuyang River." Another rising star from China, Wei Luo, returns to Spirio with a full recital of works by Rachmaninov, Mozart and Schubert.
Venturing into current pop, Spirio adds tracks written by sensation Billie Eilish, as well as music by Halsey and Marshmello, and new tracks by Katy Perry and Ed Sheeran.
The fine Venezuelan pianist Kristhyan Benitez performs a Latin American set that includes the music of Cuba, Brazil, Venezuela and Mexico.
Sergei Prokofiev's visceral romanticism is on display in music written for the ballet Romeo and Juliet. The composer's own arrangement for piano matches his brilliant orchestration. For the Spirio, virtuoso Stanislav Khristenko pairs these works with Prokofiev's equally vibrant Op. 12 Pieces for Piano.
And from Ottorino Respighi, the Italian composer best known for his illuminated "tone poems" of Rome, we present a rarely heard early work, his Piano Sonata, performed by Antonio Pompa-Baldi.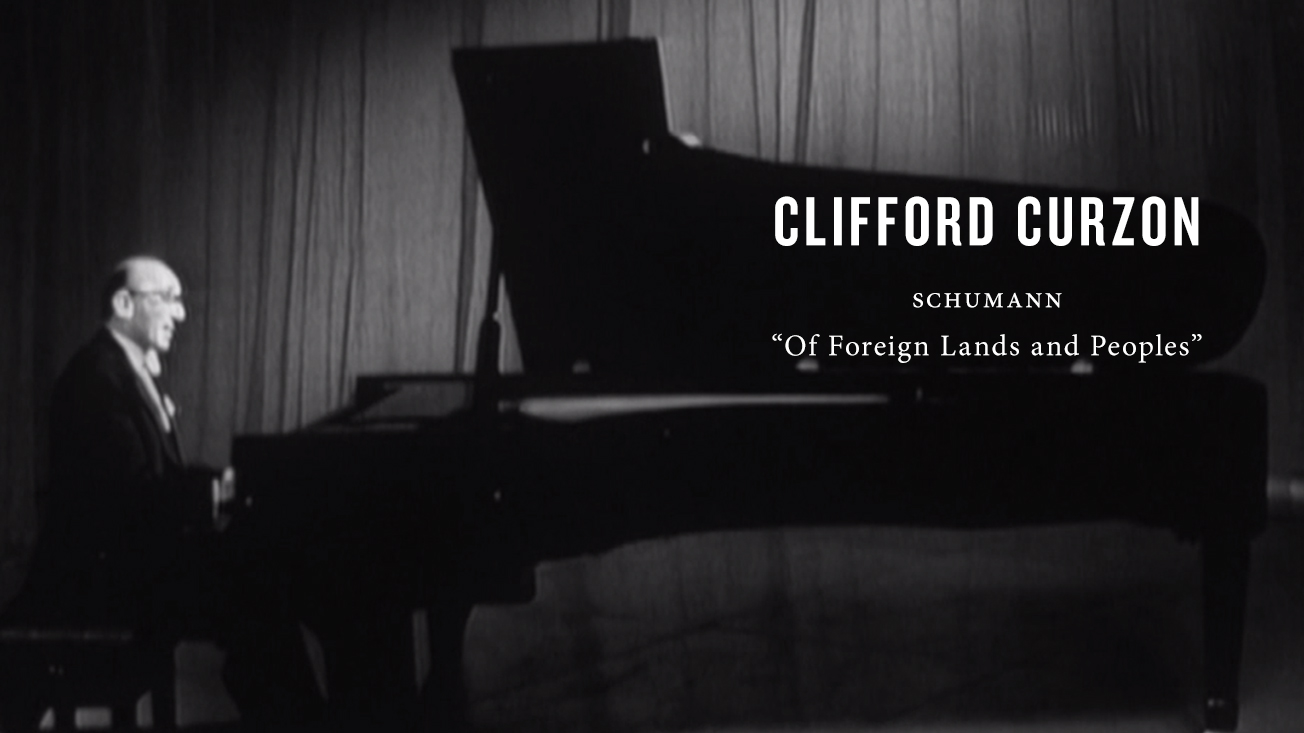 Our SpirioSync video this month is the Spirio debut of Steinway Immortal Clifford Curzon. The English pianist delivers an intimate performance from 1959, playing the opening movement of Schumann's Kinderszenen, "Of Foreign Lands and Peoples."
explore the
MUSIC
Each month we features highlights from the Spirio catalog. Learn more about the artists, the history and the music found exclusively on Spirio.

The new Steinway & Sons Spirio is the world's finest high resolution player piano. A masterpiece of artistry and engineering in your home, Spirio enables you to enjoy performances captured by great pianists — played with such nuance, power and passion that they are utterly indistinguishable from live performance. Learn more about Spirio.

Connect with us below to experience Spirio in person.
Buy Spirio Online
For a limited time, Steinway & Sons Spirio pianos are available for convenient online purchasing. From payments to shipping to expert tuning, our Spirio concierge services will handle every detail — so you can enjoy the music.