may 2018
Spirio
Spotlight
The elegant artistry of one of our favorite piano duos, Anderson & Roe, returns to Steinway & Sons Spirio, the world's finest high resolution player piano, with stunning performances of music in honor of Mother's Day: the Brahms Lullaby and Schubert's Ave Maria; as well as Gluck's Dance of the Blessed Spirits and the Louis Armstrong enduring classic "What a Wonderful World."
We are thrilled to offer a SpirioSync performance from the one of the greatest Spanish pianists of the 20th Century, Alicia de Larrocha, who was known for her breadth of repertoire and unique approach to the classics of Spain. We feature a performance of "La Danza del Terror" from Manuel de Falla's ballet El Amor Brujo, recreated from a 1962 television broadcast.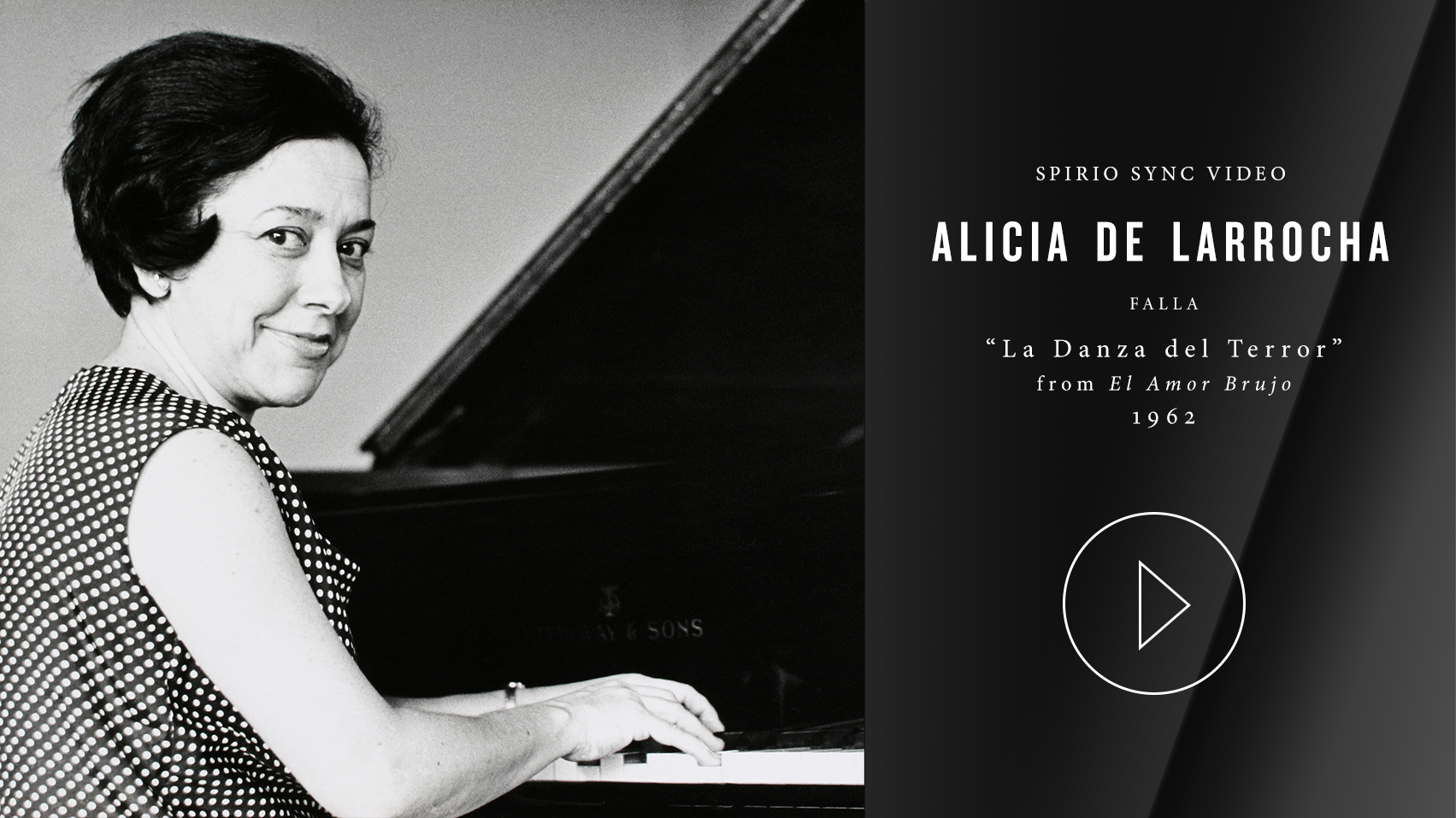 New & Notable
Noted jazz pianist and composer Earl Rose brings his interpretations of classics by The Beatles to Spirio in a short set.
One of the brightest stars of American pianism, Drew Petersen, debuts on Spirio this month with some wonderful American works including Three Fantasy Pieces by Charles Tomlinson Griffes, and a movement from Charles Ives' monumental Concord Sonata. We also feature the winner of the the Olga Kern International Piano Competition, Antonio Guang Chen. Chen performs Variations and Fugue on a theme by Handel by Johannes Brahms as well as Bach's Italian Concerto.
Jeanne Golan plays the Sonatine, a work full of tunefulness and charm by Mieczysław Weinberg, an underrated composer of the early 20th century. And from Japan, we introduce the excellent Miyuji Kaneko performing Bartók and Liszt, and Yuko Sano playing Scarlatti, Takemitsu and Alfonso Leng.
explore the
MUSIC
Each month we features highlights from the Spirio catalog. Learn more about the artists, the history and the music found exclusively on Spirio.

The new Steinway & Sons Spirio is the world's finest high resolution player piano. A masterpiece of artistry and engineering in your home, Spirio enables you to enjoy performances captured by great pianists — played with such nuance, power and passion that they are utterly indistinguishable from live performance. Learn more about Spirio.

Connect with us below to experience Spirio in person.