September 2019
Spirio Spotlight
A Philip Glass Retrospective, a Rock Rewind, and a Bach Partita
Steinway & Sons Spirio, the world's finest high resolution player piano, offers new performances of the most popular composer of our time: Philip Glass, including tracks played by the composer himself.
The full piano score from the acclaimed film The Hours is released this month performed by Jenny Lin, along with Metamorphosis, a work in five movements, variously used in film scores. One of todays noted Glass specialists, Bruce Brubaker, debuts on Spirio this month playing Wichita Vortex Sutra and Two Pages.
We hear the composer himself performing Closing, and he also makes a guest appearance in this month's SpirioSync Video of Jenny Lin performing the Etude No. 6 at Steinway Hall.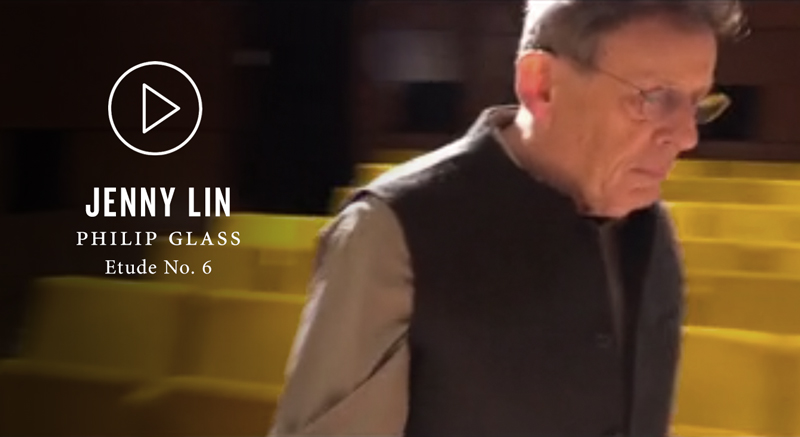 The September "Rock Rewind" playlist introduces two hard-working composer/pianists from New York, Natalie Tenenbaum and Michael Gallant, playing rock hits impressively arranged for solo piano, including music from Madonna, Nirvana, Coldplay, U2, Pearl Jam, Tracy Chapman and others.
We are also pleased to present the Spirio debut of Hong Kong–based pianist Evelyn Chang. She introduces us to a composer whose work certainly deserves our attention, Leonid Desyatnikov, and also adds some minimalist film music of her own, playing the theme from Michael Nyman's score for The Piano.
There are more classical tracks from Stanislav Khristenko, who plays Bach's C minor Partita.
explore the
MUSIC
Each month we features highlights from the Spirio catalog. Learn more about the artists, the history and the music found exclusively on Spirio.

The new Steinway & Sons Spirio is the world's finest high resolution player piano. A masterpiece of artistry and engineering in your home, Spirio enables you to enjoy performances captured by great pianists — played with such nuance, power and passion that they are utterly indistinguishable from live performance. Learn more about Spirio.

Connect with us below to experience Spirio in person.
Buy Spirio Online
For a limited time, Steinway & Sons Spirio pianos are available for convenient online purchasing. From payments to shipping to expert tuning, our Spirio concierge services will handle every detail — so you can enjoy the music.