"Sincere thanks for the incomparably beautiful Steinway Grand, which certainly is worthy of a better piano player than, Yours gratefully, Richard Wagner"

Richard Wagner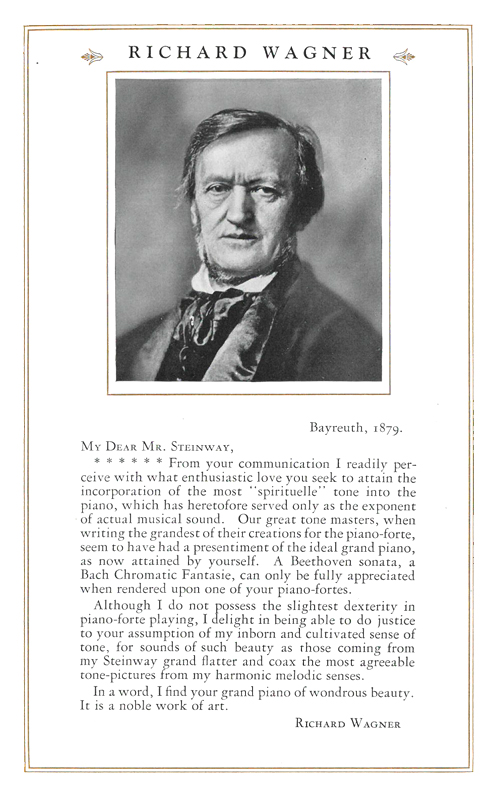 Wilhelm Richard Wagner (1813-1883), was a German composer, theatre director, and conductor primarily known for his operas.
His compositions are notable for their complex textures, rich harmonies and orchestration, and the elaborate use of leitmotifs. His advances in musical language, such as extreme chromaticism and shifting tonal centres, greatly influenced the development of classical music. His Tristan und Isolde is sometimes described as marking the start of modern music.