schubert
the Complete IMpromptus
Impromptus D 899 & D 935
Gerardo Teissonnière
Pianist Gerardo Teissonnière follows up his highly acclaimed Steinway & Sons debut recording with an album of Franz Schubert's complete Impromptus, an important cornerstone of the entire piano literature.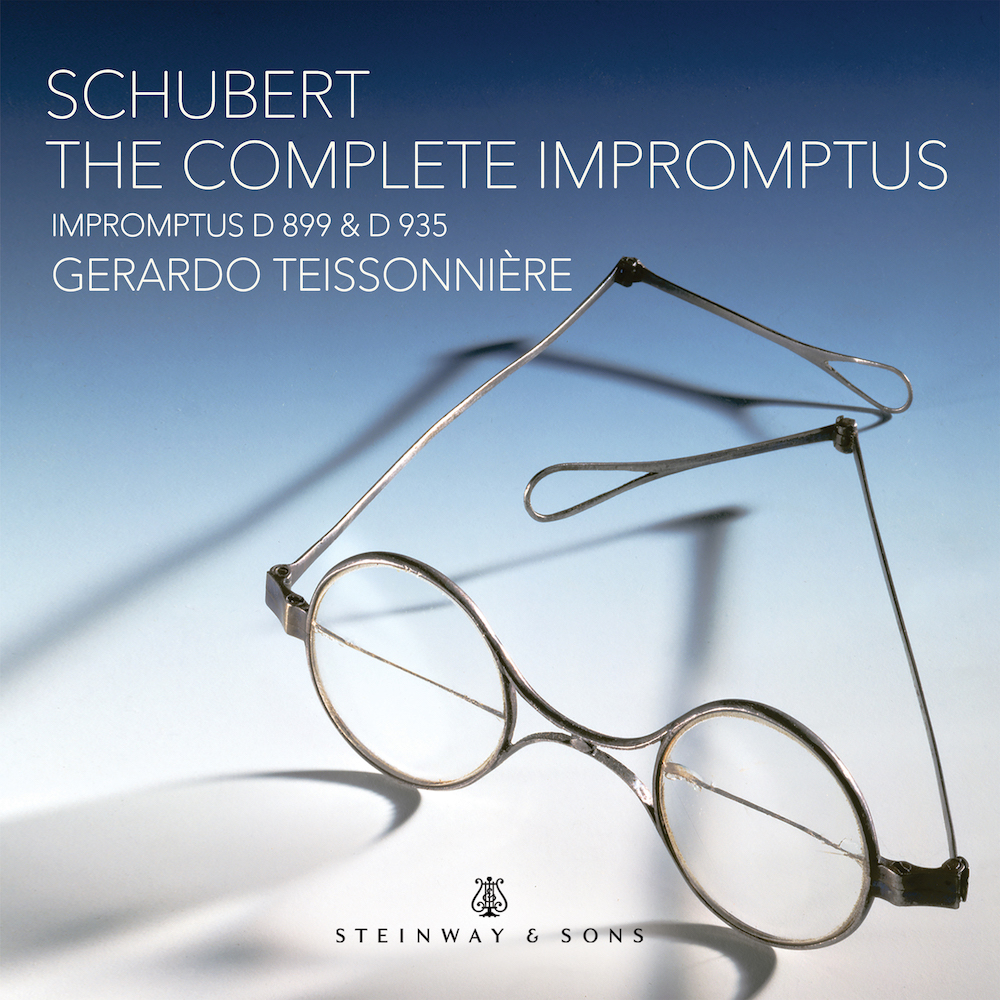 The elements of dance, song, and storytelling permeate the entire oeuvre of the early Romantic Austrian composer Franz Schubert. They are combined and uniquely represented in each of Schubert's eight individual yet intrinsically connected Impromptus, D 899 and D 935. They encapsulate the essence of the composer, perhaps more so than his other works in any genre.
"Franz Schubert has occupied a very special place in my heart since I first became acquainted with his chamber music and piano works. He has been my great friend ever since, and my love for his music only grew in scope after my studies with two disciples of the Austrian composer's great champion and interpreter, Artur Schnabel. The Impromptus are an exemplary and important cornerstone of the entire piano literature, and a natural choice after my album of the last Beethoven sonatas."
— Gerardo Teissonnière
"An impressive Schubert interpreter, Teissonnière approaches the literature with confidence, understanding and skill. These Schubert scores are masterful explorations in complexity of rhythm and mood and contrast in light and dark. Teissonnière met the challenges."
— The Columbus Dispatch
"Outstanding pianism, rich in dynamic sonorities, poetry and tonal beauty."
— The San Juan Star
"Subtle, nuanced playing...Moments of pure, poignant beauty."
— Sulzbach-Rosenberger Zeitung
"Teissonnière exploits his own bravura capacity for motor power and its inverse, the sudden impulse to subito and halt the motion with lyrical, musing figurations. The explosive momentum easily recalls equally potent moments from Clara Haskil and Arturo Benedetti Michelangeli."
— Audiophile Audition
"The first thing that piques the ear is that Teissonnière allows the musical lines to breathe... He doesn't try to wow you with his immense technique. Instead, he entices you with his thoughtful attention to the score."
— Cleveland Classical
"This is truly an artist of extraordinary musicianship and rare sensibility."
— El Nueva Dia
"Teissonnière's strong suit—his power and strength—yields impressive returns in creating a memorable musical experience. "
— ConcertoNet.com
Album Credits
Beethoven - The Last Sonatas / Gerardo Teissonnière • STNS 30220
Release Date: 10/06/2023
Recorded March 21-24, 2023 at Sono Luminus Studios, Boyce, Virginia
Recording Producer: Elaine Martone, Sonarc Music
Recording, Editing, Mixing and Mastering Engineer: Daniel Shores
Assistant Engineer: Joshua Frey

Executive Producers: Eric Feidner, Jon Feidner
Cover Photo: Wien Museum
Art Direction: Jackie Fugere
Design: Cover to Cover Design, Anilda Carrasquillo
Artist Photography: Dario Acosta
Program Notes: Evan Fein
Production Assistant: Renée Oakford
Piano: Steinway & Sons Model D #590904 (New York)
Piano Technician: John Veitch
About the Artist
Regarded by international critics and audiences as an artist of extraordinary musicianship and rare sensibility since his acclaimed solo recital debut at the National Gallery of Art in Washington, pianist Gerardo Teissonnière brings to the concert stage an exciting amalgam of the diverse and important musical traditions he represents. From the Aspen Music Festival in Colorado, Lincoln Center in New York to concert halls in Asia, Europe, North and Latin America, Mr. Teissonnière appears in solo recital, as soloist with orchestra, in duo-piano and chamber music performances in concert series as well as in radio and media broadcasts throughout the world.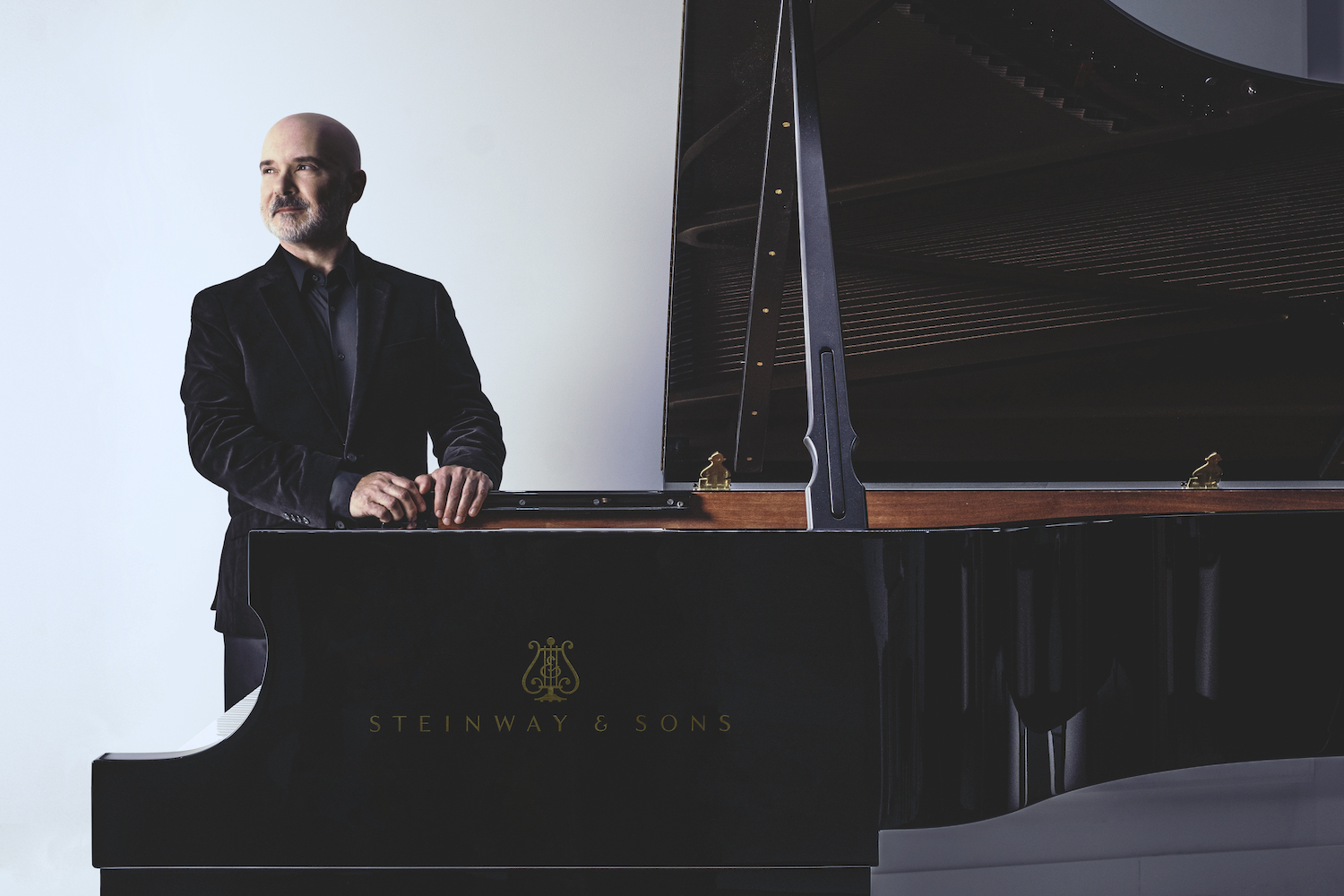 Recent concert season appearances include return engagements in Austria (Barocksaal in Vienna), a sold-out appearance in The Artist's Living Room at Steinway Hall in Munich, and his solo recital debut in Paris. Mr. Teissonnière's debut recording (STNS 30188) of the last three Beethoven sonatas for the Steinway & Sons record label was named one the best classical recordings of 2022, and has received extraordinary critical acclaim, hailed as "a landmark recording" (James Manheim, AllMusic).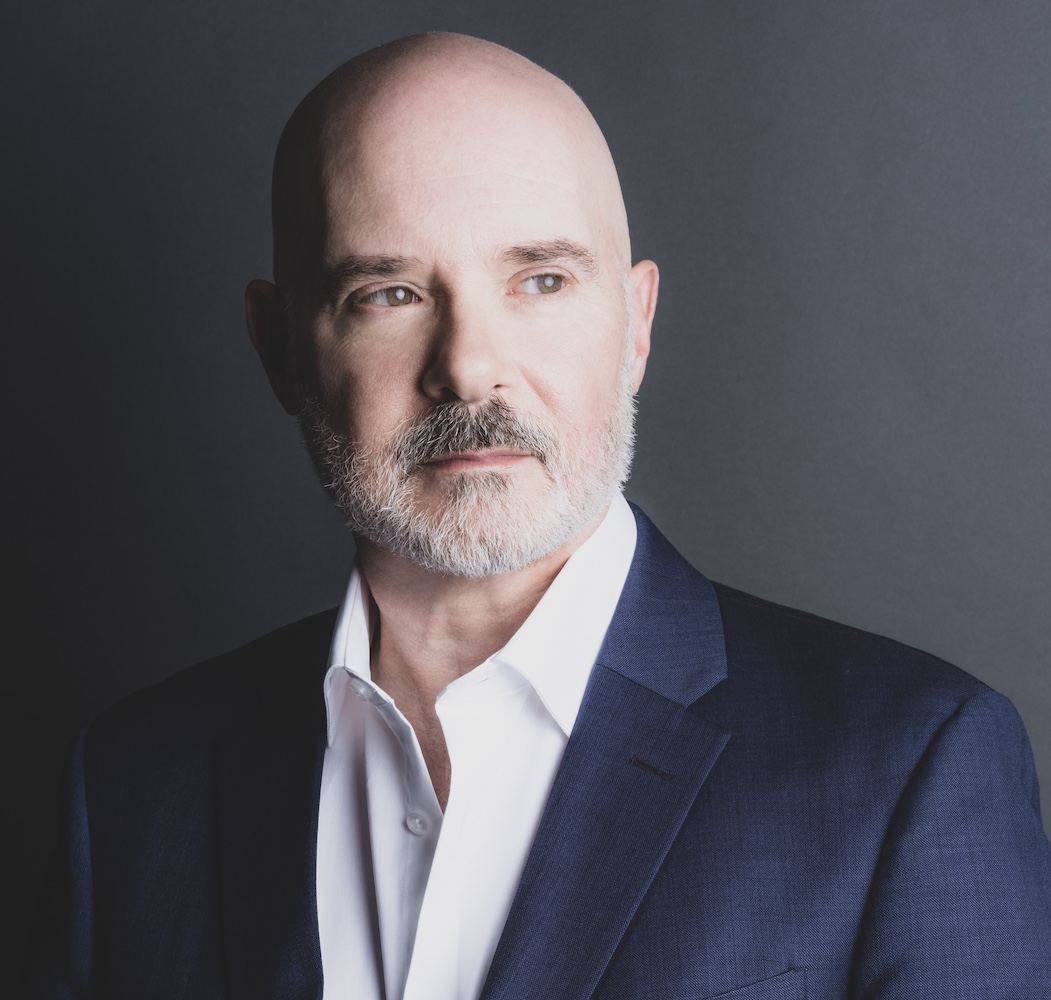 Previous concert season highlights include solo recitals in Munich and Vienna, as well as solo and chamber music performances in Italy, in the United States with members of The Cleveland Orchestra, an appearance at the Teatro Nacional de Costa Rica, a performance for an audience of twenty thousand and a solo recital at the Diaoyucheng International Music Festival in Chongqing, China, his solo recital and concerto debuts in Beijing, and all-Chopin concerts in Poland.
Mr. Teissonnière began his musical training at an early age in his native Puerto Rico. Conservatory studies followed with Jesús Maria Sanromá, and at the Cleveland Institute of Music with Steinway Immortal Vitya Vronsky Babin, both disciples of Artur Schnabel and Alfred Cortot. He worked at the Aspen Music Festival with Jeaneane Dowis and in Europe with Dmitri Bashkirov.
Gerardo Teissonnière is the recipient of the Cleveland Institute of Music's Alumni Achievement Award, the Arthur Loesser Memorial Performance Prize, the Steinway & Sons and Judson Smart Living Awards in Education, and multiple nominations for the Ohio Arts Council's Governor's Award for the Arts. Mr. Teissonnière is an exclusive Steinway Artist.
About Steinway & Sons label
The STEINWAY & SONS music label produces exceptional albums of solo piano music across all genres. The label — a division of STEINWAY & SONS, maker of the world's finest pianos — is a perfect vessel for producing the finest quality recordings by some of the most talented pianists in the world.