A Folk Song Runs Through It
Andrew Rangell
With this release, Andrew Rangell, known for his eloquent interpretations of Bach and Beethoven, reminds us of his breadth of repertoire and thoughtful, stimulating programming.
A Folk Song Runs through It follows Andrew Rangell's acclaimed 2012 release for Steinway, Bach's The Art of Fugue.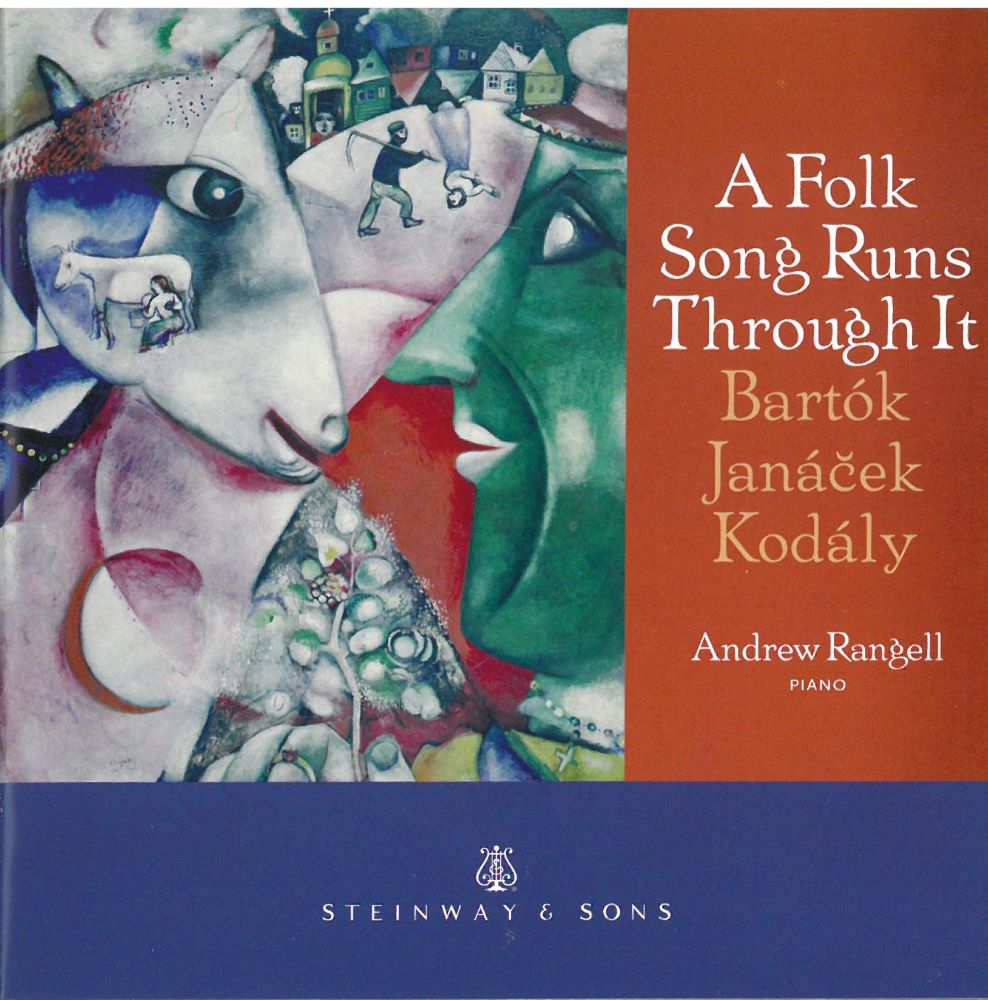 "The creative achievements of Bartók, Janácek, and Kodály were nourished and stimulated by each composer's deep, lifelong study of indigenous folk music. In the works presented here, folk-influence comes to the listener's ear in ways ranging from the simple presentation of actual folk song to the reconstitution and transformation of folk materials to suit more complex structures. But the folk element, even when fully assimilated, is never lost. A folk song runs through it."
Andrew Rangell
"All of these pieces have something in common: lovability—a lovability that comes from their composers' love for the people's music."
New Criterion
"A fascinating look at Central European folk-art music just after the turn of the twentieth century."
Classical Candor
"Wonderful stuff that'll add to your sophistication cache with little to no effort."

Midwest Record Entertainment
"These kaleidoscopic bits of national color find an ardent performer in Rangell, who executes them with suavely potent elan."
Audiophile Audition
"There's a lot here to keep you listening and listening again, and this constitutes a triumph for the very strong series of piano albums issued by manufacturer Steinway & Sons."
AllMusic Guide
"The playing is powerfully raucous, neither pompous nor rambunctious. A thoughtful collection of music, nicely arranged and well played."

American Record Guide
Album Credits
A Folk Song Runs Through It / Andrew Rangell • STNS 30018
Release Date: 07/30/2013
Recorded May, 2012 at the Shalin Liu Performance Center, Rockport, Massachusetts.
Producer: Andrew Rangell
Recording engineer: Tom Stephenson
Editing/mastering: Brad Michel

Executive Producers: Eric Feidner, Jon Feidner
Art Direction: Oberlander Group
Piano Technician: Christine Lovgren
Piano: Steinway Model D #586518 (New York)
About the Artist
One of our most eloquent and probing interpreters of the major keyboard works of Bach and Beethoven, pianist Andrew Rangell is also acclaimed for a wide variety of recordings, which range from the music of Sweelinck, Farnaby, and Gibbons to Nielsen, Ives, Enescu, Bartók, Janáček, Schoenberg, Christian Wolff, and many others. Mr. Rangell's Bach recordings embrace the Goldberg Variations, the Partitas, the French suites, the Art of Fugue, the Well-tempered Clavier (Bk. 1), the B minor French Overture, Italian Concerto, and smaller works.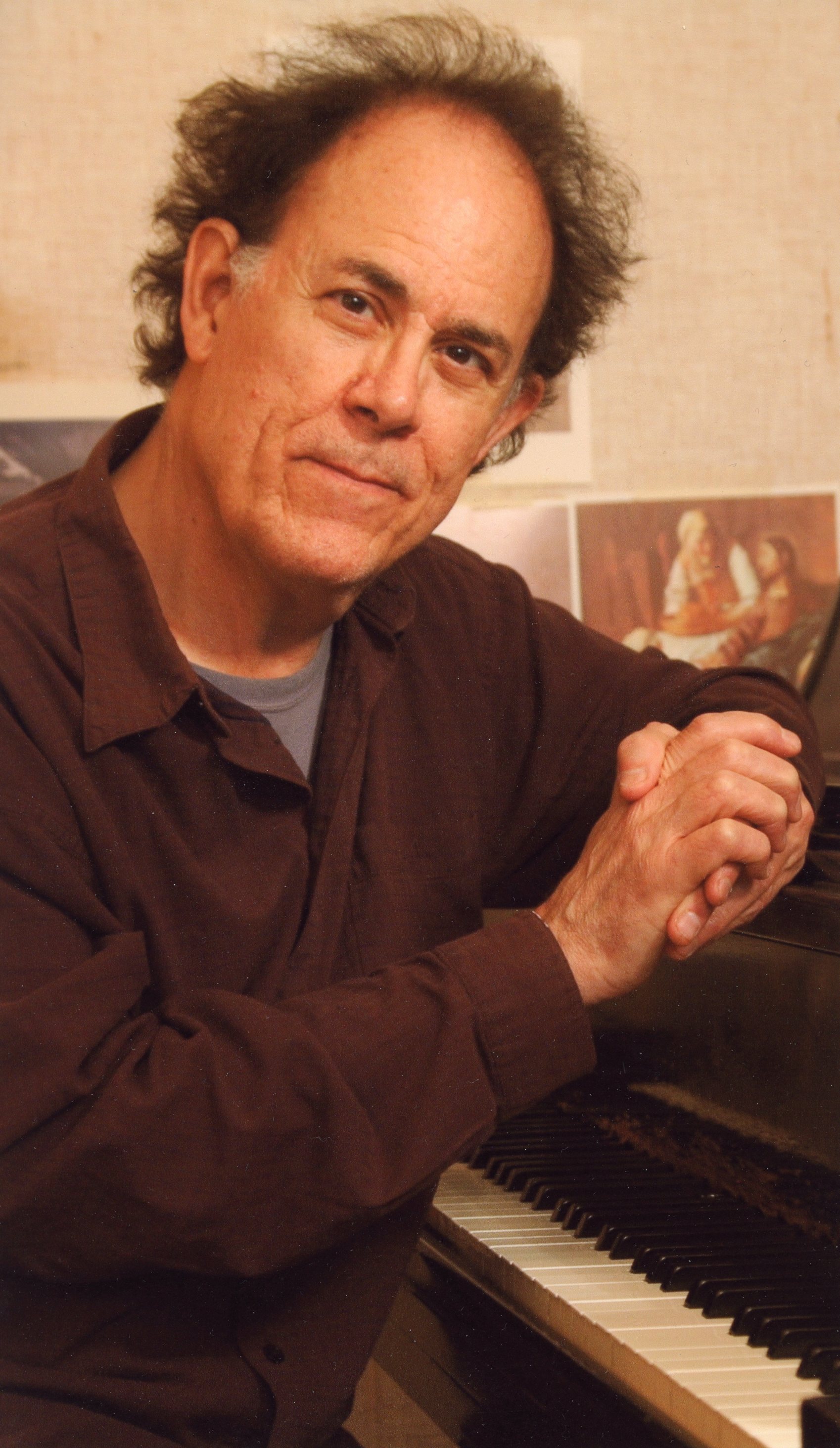 Rangell made his New York debut as winner of the Malraux Award of the Concert Artists' Guild, and has since performed and lectured throughout the United States, and in Europe, Israel, and China. He has also taught on the faculties of Dartmouth, Middlebury, and Tufts University. In the 1980s, already recognized as a distinctive recitalist and collaborative artist, Mr. Rangell gained national attention — and the award of an Avery Fisher Career Grant — for his vivid traversals of the complete Beethoven sonata–cycle in New York, Boston, Cleveland, Rochester, Denver, and other US cities. A hand injury sustained in 1991 forced Mr. Rangell to gradually alter the trajectory of his career, and eventually to place his highest priority on recording. In recent years he has created several DVDs for children — integrating his special talents as author, illustrator, narrator, and pianist.
About Steinway & Sons label
The STEINWAY & SONS music label produces exceptional albums of solo piano music across all genres. The label — a division of STEINWAY & SONS, maker of the world's finest pianos — is a perfect vessel for producing the finest quality recordings by some of the most talented pianists in the world.