A Grand Romance
Jeffrey Biegel
A Grand Romance celebrates the intimacy of the relationship between pianist and public, with a sampling of finely honed pieces of the Romantic era.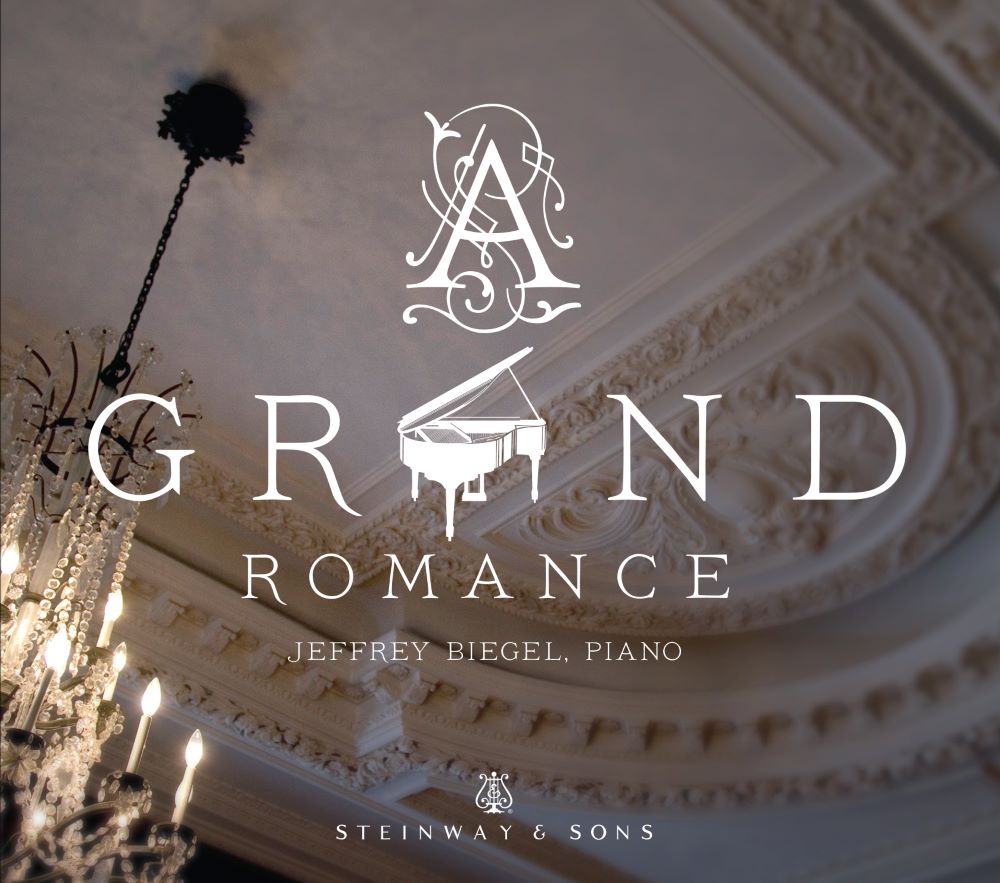 Penned by composers who were highly accomplished keyboardists themselves, A Grand Romance represents a genre of pianism unashamed of sentiment, frill and facility, and luxuriating in the expressive sophistication of the instrument and the wooing of the crowd.
This recording celebrates the intimacy of the relationship between pianist and public, from the early romantic blush of the 1830s through the 20th century, with a sampling of miniatures proper to recital hall, salon or parlor: diminutive études and atmospheric morceaux caractéristiques, novelty items and technical dazzlers.
A Grand Romance features musical miniatures penned by accomplished keyboardists and composers such as Moszkowski, Schütt, Bortkiewicz, Paderewski, and Rubinstein, among many others. These works wooed Western audiences into a new era of fiery emotive expression and Jeffrey Biegel takes on these transformative works with seemingly effortless bravura.

Moritz Moszkowski's Caprice espagnol, Étincelles, and La Jongleuse are presented here, in all of their pictorial glory. Étincelles, or "Sparks," is a work of perpetual motion, an unbroken swirl of combustibility that nods to its own title. Henselt's Si oiseau j'étais, à toi je volerais revels in a breezy flutter, and his Petit Valse No. 1, written 15 years later is a paradigm of simply elegant salon music. Schulz-Evler's intricate embellishments on Johann Strauss's By the Beautiful Danube offer players a chance to dazzle and delight in the luxuriant melodies and luscious sounds.
This album paints across the 19th and early 20th centuries and Biegel provides a Josef Lhévinne style salon performance. He plucks these works carefully and offers them as gifts, perfectly wrapped for our enjoyment.
"I found myself taking great pleasure in every note. This is an exquisite recording."

Fanfare

"A thoroughly enjoyable collection of unabashed crowd-pleasers. Biegel, with amazing technique, makes the most of the showpieces in this purely delightful recording.

"

St. Louis Post-Dispatch

"Each miniature work represents a genre of pianism that allows Biegel to express his unique tonal palette and sensitivity to pedaling, color and phrasing."

LA Music Examiner

"The music is a smorgasbord of old-fashioned morceaux, composed by virtuosi of the Romantic era. The pieces are discoveries and rediscoveries, both. Our pianist is Jeffrey Biegel, winningly eager, and always competent...Biegel's ambition, and defiance of fashion, is to be admired."

New Criterion

"For me, the most enjoyable pieces were those where Biegel's clarity of tone, silky touch, technical assuredness, and his obvious delight in these works really shine through: Moszkowski's exuberant Étincelles, Henselt's Si oiseau j'étais, and Scholzer's Etudes, Op. 1 No 1."

Crosseyed Pianist

"A Grand Romance is a perfect recital, a musical confession that launches the imagination and heralds the artist."

Huffington Post

"This is high Romanticism at its more winning and most engaging. To complement the music, Jeffrey Biegel's pianism is both comfortable and dazzling."

Classical Candor
ALBUM CREDITS
A Grand Romance / Jeffrey Biegel • STNS 30017
Release Date: 05/28/2013
Recorded July 24-26, 2012 at Sono Luminus Studios, Boyce, Virginia.
Producer: Dan Merceruio
Engineer: Daniel Shores

Executive Producers: Eric Feidner, Jon Feidner
Art Direction: Jackie Fugere
Piano Technician: John Veitch
Piano: Steinway Model D #590904 (New York)
About the Artist
Since 1999, Jeffrey Biegel has commissioned ten composers to bring new music for piano and orchestra to the repertoire. On February 10, 2019, Kenneth Fuchs's "Piano Concerto: 'Spiritualist'" with the London Symphony Orchestra led by JoAnn Falletta garnered a Grammy win in the Best Classical Compendium category, featuring Mr. Biegel as its soloist. Considered the most prolific artist of his generation, Moravian College in Bethlehem, PA, conferred the Honorary Degree of Doctor of Humane Letters upon Mr. Biegel, for his achievements in performance, recordings, chamber music, champion of new music, composer, arranger and educator. Among his recent recordings and performances, Mr. Biegel performed the World Premiere of Giovanni Allevi's 'Concerto for Piano and Orchestra' with Orchestra Kentucky and in Milan's Teatro dal Vermes, recording with Orchestra Sinfonica Italiana. During 2018, Naxos released Kenneth Fuchs's Grammy-winning recording, "Piano Concerto: Spiritualist" and, he performed the World Premiere of Christopher Theofanidis's Concerto no. 2 for Piano and Orchestra with the Harrisburg Symphony Orchestra, Stuart Malina conducting. In 2019, Grammy winning composer, Dick Tunney unveiled the new "Peanuts Concerto" for piano and orchestra based on music by Vince Guaraldi for its World Premiere with Orchestra Kentucky and Mr. Biegel. Equally championing pop music icons, Mr. Biegel has brought Jimmy Webb's 'Nocturne for Piano and Orchestra' to the public and, PDQ Bach's 'Concerto for Simply Grand Piano and Orchestra' by Peter Schickele with the Colorado Symphony Orchestra.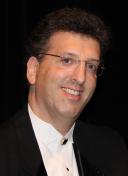 A leading pioneer of concerto projects joining multiple orchestras as a model for commissioning new music in the 21st century, Mr. Biegel created the first largest consortium of orchestras in 1998 for Ellen Taaffe Zwilich's 'Millennium Fantasy' premiered with the Cincinnati Symphony Orchestra in 2000, followed in 2002 with Tony Award winning composer Charles Strouse's 'Concerto America' with the Boston Pops, Lowell Liebermann's Concerto no. 3, Op. 95, premiered with the Milwaukee Symphony Orchestra (2006), William Bolcom's Prometheus for piano, orchestra and chorus, with the Pacific Symphony Orchestra and Pacific Chorale (2010), Richard Danielpour's 'Mirrors' with the Pacific Symphony Orchestra (2010), Ellen Taaffe Zwilich's 'Shadows' (2011) with the Louisiana Philharmonic Orchestra, Jake Runestad's 'Dreams of the Fallen' (2013) with the Louisiana Philharmonic Orchestra and Symphony Chorus of New Orleans, Lucas Richman's 'Piano Concerto: In Truth' (2013) with the Knoxville Symphony Orchestra, recorded in 2014 with the Pittsburgh Symphony Orchestra for the Albany label, and Kenneth Fuchs's "Piano Concerto: 'Spiritualist'" with the Springfield Symphony Orchestra (MA) in 2016. An avid composer, Mr. Biegel's choral music is published by the Hal Leonard Corporation, Carl Fischer, Porfiri & Horvath and The LeDor Group. Leonard Bernstein said of pianist Jeffrey Biegel: "He played fantastic Liszt. He is a splendid musician and a brilliant performer." These comments launched Mr. Biegel's 1986 New York recital debut, as the third recipient of the Juilliard William Petschek Piano Debut Award in Lincoln Center's Alice Tully Hall. He studied at The Juilliard School with Adele Marcus, herself a pupil of Josef Lhevinne and Artur Schnabel, and is currently on faculty at the Conservatory of Music at Brooklyn College, a City University of New York (CUNY).

Chosen as the first pianist to record for the Steinway & Sons recording label, Mr. Biegel's Bach On a Steinway debuted at #3 on the Classical Billboard charts, followed by A Steinway Christmas Album reaching the #1 spot on the Billboard chart. This was followed with a tribute to the Golden Age pianists for Steinway's release, A Grand Romance, featuring knuckle-busters performed by the great pianists of the early 20th century.
About Steinway & Sons label
The STEINWAY & SONS music label produces exceptional albums of solo piano music across all genres. The label — a division of STEINWAY & SONS, maker of the world's finest pianos — is a perfect vessel for producing the finest quality recordings by some of the most talented pianists in the world.