A Letter
Sergei Bortkiewicz
Solo Piano Works
Zhenni Li-Cohen
For her latest release on the Steinway & Sons label, Zhenni Li-Cohen presents a survey of Ukrainian composer Sergei Bortkiewicz's solo piano works.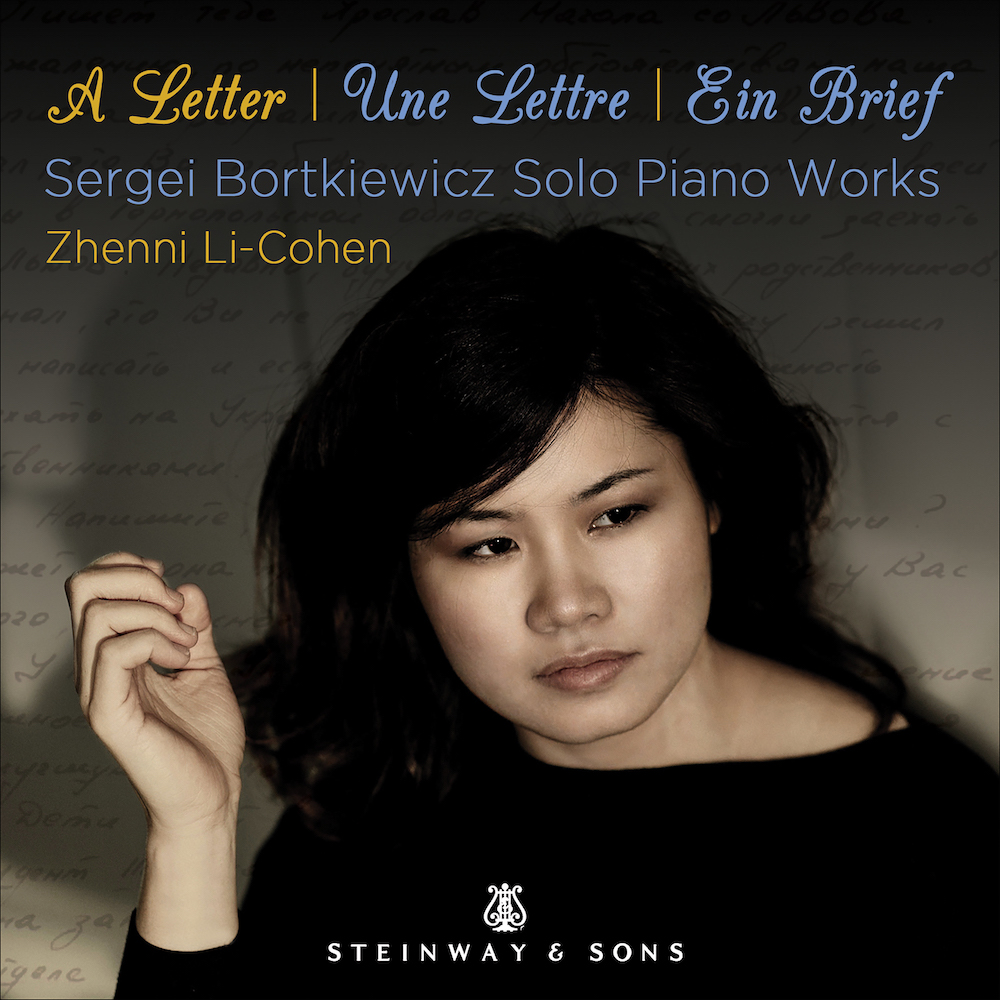 Li-Cohen impresses as an artist of tremendous conviction, who fascinates even as she provokes. (Gramophone)
On May 5, 2023 Steinway & Sons releases A Letter | Une Lettre | Ein Brief, a survey of piano works of the Ukrainian composer Sergei Bortkiewicz (also spelled Serhiy Bortkevych). The album (STNS 30129) is performed by Zhenni Li-Cohen, whose riveting presence and passionate performances have brought audiences to their feet around the world.
After first hearing the music of Sergei Bortkiewicz, Zhenni Li-Cohen's reaction was immediate and profound: She felt like she had found her calling to play his music, and to give the world an opportunity to discover his piano works.
In the album's liner notes, Matthew Cohen writes that Bortkiewicz's life was filled with misfortune. He was constantly fleeing unrest and turmoil due to war; he was deported from his home in Berlin at the onset of World War I, then forced to flee his family estate first at the start of the Russian Revolution, then again in 1920 after his home of Kharkov was taken for a second time by the Red Army, arriving safe but penniless in Constantinople. His final exodus came in 1933, when he was again deported from Berlin during the rise of the Nazis. His misfortunes did not end here; after the war, his wife was diagnosed with manic depression in 1949 due to the traumatic ordeals they were subjected to. It is thus rather remarkable that he managed to concertize extensively and composed a very large body of works including symphonies, concerti, chamber music, an opera, and quite a number of works for solo piano. Perhaps even more surprising is that his music displays very little trace of the sturm und drang that characterized much of his life, but is rather warm, generous, and overflowing with sentimentality and sweeping, romantic lyricism.
"Through Bortkiewicz's music I found yearning, nostalgia, and the ineffable, expressing the whole spectrum of emotion that makes us human; I found tears, joy, sweeping love, passion, and humor."

Zhenni Li-Cohen

"Bortkiewicz had a very well-developed sense of the expressive capabilities of the Romantic piano... Li-Cohen grasps those capabilities very well and is a strong advocate for the lyricism and simple beauty underlying so many of these pieces."

Infodad

"Li-Cohen has the skills necessary to bring it off: a fluent legato and a refined sense of rubato and phrasing, coupled with an ability to bring out the subtle harmonic surprises that, from time to time, rescue the music from anonymity. Add to this her tonal richness and her exquisite balance (evident in her handling of the decorations in the third of the Lyrica nova), and you have performances that will keep you enthralled...Li-Cohen's may be the most consistently beautiful Bortkiewicz recording in the catalogue. The excellent sound only augments the pleasure."

Gramophone

"Li-Cohen is an extremely expressive artist. She understands not merely the notes on the page but how they should progress, one following the other, to make coherent musical statements."

Art Music Lounge

"The young pianist Zhenni Li-Cohen plays with strong musical commitment and a fine control of nuance, rising to meet the few passionate moments with aplomb."

International Piano


"Li-Cohen has all of the technical and musical expertise for this selection of beautiful pieces. This is a must-add to your listening list if you enjoy romantic piano music."

American Record Guide
Album Credits
A Letter - Sergei Bortkiewicz: Solo Piano Works / Zhenni Li-Cohen • STNS 30129
Release Date: 5/5/2023
Recorded 2018-2021 at Steinway Hall, New York City.
Producer: Jon Feidner
Engineers: Joshua Frey, Lauren Sclafani, Melody Nieun Hwang
Editing: Jon Feidner, Kazumi Umeda, Renée Oakford
Production Assistant: Renée Oakford
Mixing and Mastering: Daniel Shores

Executive Producer: Jon Feidner
Art Direction: Jackie Fugere
Design: Cover to Cover Design, Anilda Carrasquillo
Piano Technician: John Veitch
Piano: Steinway Model D #607799 (New York)
Photos of Zhenni Li: Brent Calis
About the Artist
Zhenni Li-Cohen's riveting presence and passionate performances have brought audiences to their feet around the world. Called "a thrillingly good pianist" by The New Yorker, she has been hailed for her "torrents of voluptuous sound" by Gramophone Magazine, and for her "big, gorgeous tone and a mesmerizing touch" by The Philadelphia Inquirer, Ms. Li-Cohen has performed in such notable venues as Carnegie Hall, Alice Tully Hall, Merkin Concert Hall, the Metropolitan Museum of Art, and WQXR's Greene Space in New York, Philadelphia's Kimmel Performing Arts Center, Washington D.C.'s Smithsonian Museum, San Jose's California Theater, the Helsinki Music Center in Finland, the Grieghallen in Norway and the Berliner Philharmonie in Germany. Highly in demand as an orchestral soloist, she has recently appeared with the Chamber Orchestra of Philadelphia, the National Orchestra of the Dominican Republic, Norway's Bergen Philharmonic, the Shengyun Symphony Orchestra in China, and the Johns Hopkins, Bucks County, Waterloo-Cedar Falls, and Knoxville Symphony Orchestras, among others.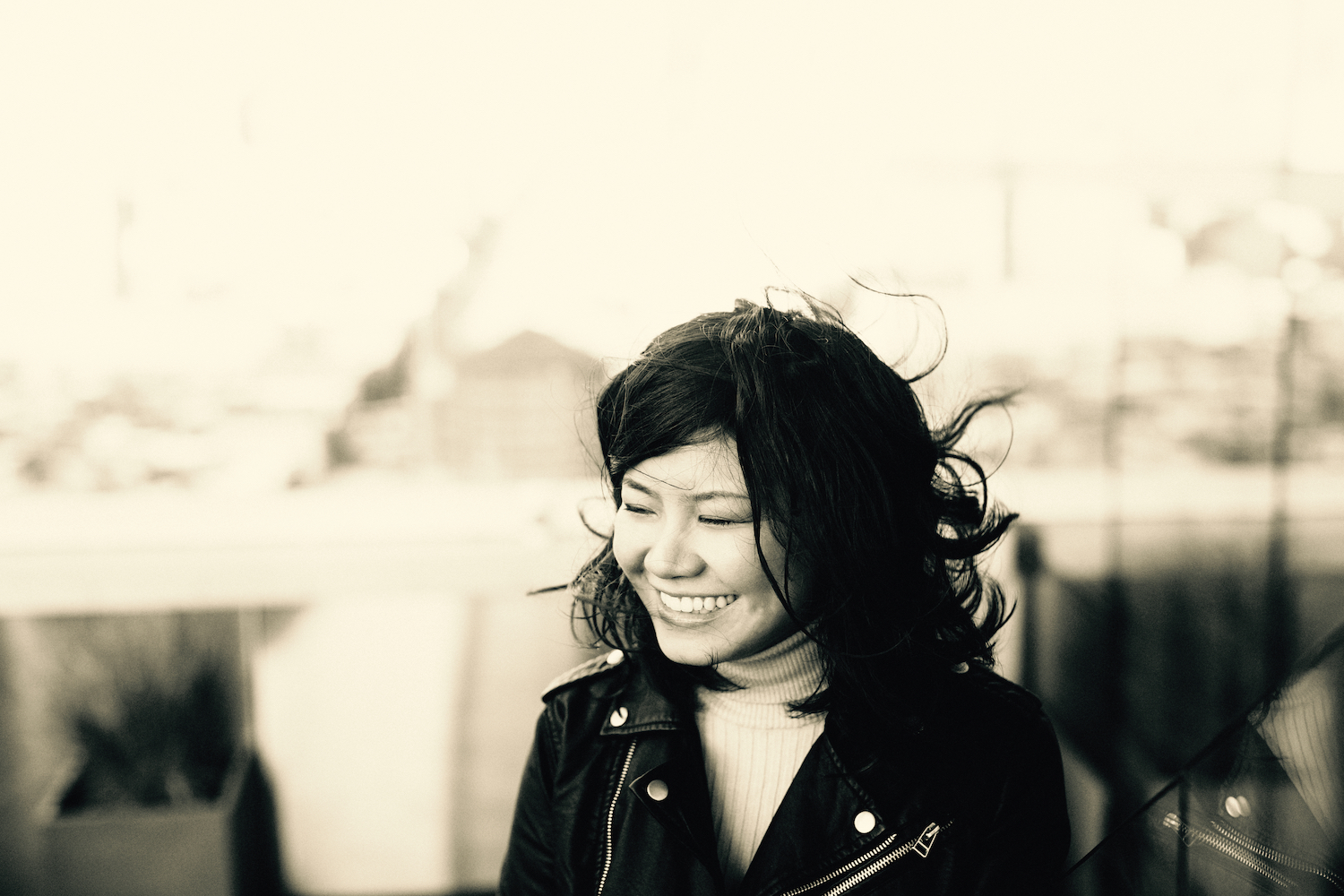 Deeply committed to the art of recording, Ms. Li-Cohen is passionate about memorializing lesser-known works and sharing them with a greater audience as well as traversing the heights of the familiar giants of the repertoire. Fresh off the heels of her critically acclaimed debut album Mélancholie and the present album, A Letter/Une Lettre /Ein Brief, she is currently working on two more recording projects with the Steinway & Sons label. Legends of the Phoenix Queen came about from Ms. Li-Cohen's desire to reconnect with her musical heritage, exploring traditional and contemporary Chinese works inspired by folk songs, stories, and historic instruments. In Beethoven's Apotheosis, the great master's final piano sonata is juxtaposed with the iconic "Hammerklavier" sonata and 32 Variations.
Her difficult early years did not portend a remarkable career. After a year of study with her childhood teacher, she was rejected for lack of talent at the ripe old age of seven years. Intuiting her passion and promise, her father took charge of her music education, learning the piano himself in the process. Eventually, at age eleven, she moved away from home to continue her piano studies while her parents remained behind, working to support her education. Alone in her rental apartment, she spent her free time expressing her emotions through the piano and reading books endlessly. Music was her only refuge, and her prowess soared, until at age sixteen, she emigrated to the United States and was accepted to study at the Juilliard School shortly thereafter, earning Bachelors and Masters degrees in piano performance. She spent her summers in France, leading to a great love and appreciation for French music, particularly that of Claude Debussy, whose Préludes were eventually the subject of her dissertation. After further studies at Yale University, she pursued her Doctoral degree at McGill University in Montréal and began concertizing in earnest, earning worldwide recognition as the winner of the 2017 New York Concert Artists Worldwide Debut Audition, Astral Artist's 2016 National Auditions, the Grieg International Competition in Norway, and the unanimous 1st Prize at the Concours Musical de France. Her performances have been broadcast internationally on Canada National CBC Radio, Chicago's WFMT Public Radio, Iowa Public Radio, New York's WQXR, Norwegian National Radio: NPK P2/ NPK Klassisk, Philadelphia's WWFM and WRTI, Texas Public Radio, and West Virginia's WVTF.
In addition to her solo career, Ms. Li-Cohen is a deeply devoted chamber musician who has collaborated with members of the Aeolus, Borromeo, Formosa, Jasper, Hugo Wolf, and New Orford quartets. She is a founding member of Ensemble Elatós and appears regularly in recital as pianist of the Li-Cohen Duo with her husband, violist Matthew Cohen. Her passion for chamber music led her to co-found "Fishin' in C Chamber Music Series", a diverse chamber concert series in Philadelphia with the aim of bringing music to underserved areas and "Opus 71 Concerts", a multimedia concert series near New York's Lincoln Center.
She is immensely grateful to be able to count among her artistic influences many incredible teachers and mentors, including Peter Frankl, Richard Goode, Joseph Kalichstein, Stéphane Lemelin, Seymour Lipkin, Robert McDonald, Mark Salman, Craig Sheppard, and Vera Wilson.
In her spare time, she enjoys learning jazz and new languages, looking forward to becoming pentalingual, traveling and meeting people of different cultures.
Zhenni Li-Cohen is a Steinway Artist.
About Steinway & Sons label
The STEINWAY & SONS music label produces exceptional albums of solo piano music across all genres. The label — a division of STEINWAY & SONS, maker of the world's finest pianos — is a perfect vessel for producing the finest quality recordings by some of the most talented pianists in the world.