A Spanish Sojourn
Andrew Rangell
Ernesto Halffter and Federico Mompou, both of whom lived through most of the 20th century, began their creative lives within the living shadow of Spain's enduring and revered masters: Granados, Albeniz, Falla. The present recording is an excursion by acclaimed pianist Andrew Rangell into the colorful and wonderfully distinctive world of these two lesser-known musicians, while including an appreciative nod to Granados and Albeniz.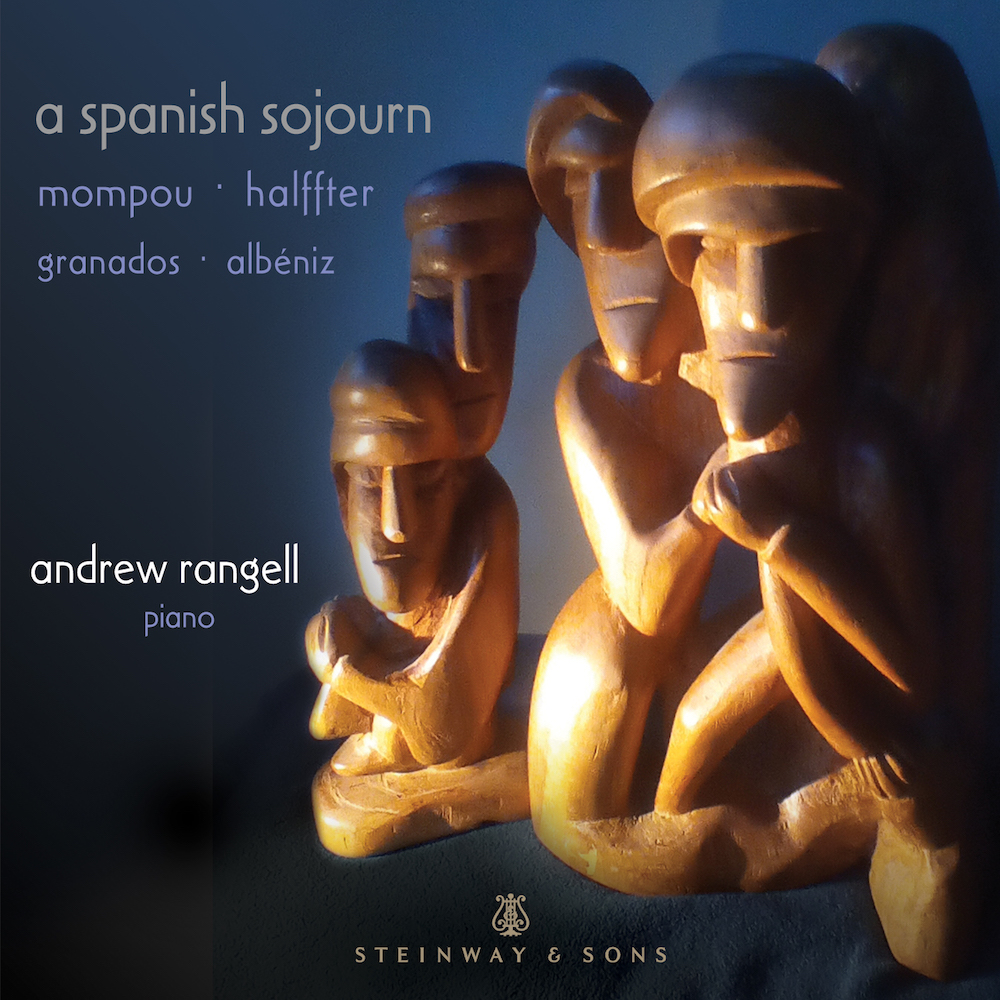 On March 3, 2023, Steinway & Sons releases A Spanish Sojourn / Andrew Rangell (STNS 30212).
In his program notes, Rangell writes that "Mompou's earliest works, written in Barcelona where he lived during the first world war, establish a life-long creative orientation rejecting large-scale compositional orthodoxies. His works are almost exclusively for piano. (Of the more than 100 of these works, few exceed four minutes in duration.) Stating later that his sole desire was to write works "in which nothing is lacking and nothing is superfluous" Mompou regarded himself as something of a 'primitivist' (in the highest sense of that word). The following adjectives characterize Mompou's works: subtle, delicate, private, improvisatory, incantatory, concentrated. In these works, ostinati and other calculated repetitions appear often, as do spare, widely-spaced sonorities, bell-like effects, and the sounds of Catalan popular culture and folklore.
Halffter, born in Madrid in 1905 (thus 12 years younger than Mompou) showed great early talent while following in the footsteps of his older brother Rodolfo, a composer. He did not study or reside in Paris, as Mompou did for several decades, but while quite young, became a student, life-long friend and musical assistant of Manuel de Falla. And his overall musical development included many facets never embraced by the introverted Mompou. Halffter not only composed a wide variety of works, including a dozen film scores, but was busy as a conductor and as director of the Seville Conservatory for many years. His facility is on special display in his pieces with Cuban, Portuguese, and Scarlattian features. Following the death of Falla in 1946, Halffter devoted many years to the completion of his master's unfinished opera Atlantida. Halffter's writing for piano was occasional, but always brilliant and purposeful.
To embrace Granados and Albeniz, I have devised a short progression of works rooted in the tonal area of F sharp minor, which to me feel organic in their unfolding. The prologue, so to speak, is Mompou's Secreto, (from the very early Intimate Impressions, 1911-14), an expression of stark, almost hypnotic, stillness, sparsity, and frozen lyrical beauty. The thaw begins with Granados' plaintive Laments, or The Maiden and the Nightingale, thematically obsessive in its own increasingly luxuriant way. (The nightingale's shimmering final sounds, a lovely touch, always seem to carry an element of surprise!) Now for the buoyant energy of Albeniz's Triana (Seville's Gypsy quarter), a virtuoso fusion of two dances: the opening paso doble, and a toreador march (in A major), both developed at length, and with the keenest ingenuity.
A word on Mompou's Variations on a theme of Chopin, a unique instance in his work of a large-scale, tradition-bound form. Which may be why its completion required twenty years. The theme is Chopin's short, sweet and famous A Major Prelude, Op. 28, no. 7. The project (undertaken at the suggestion of Mompou's friend, the cellist Gaspar Cassado) was begun in 1937, at which time four variations were finished. And there things stood for almost two decades, until Mompou acted to enlarge the set in order to fulfill a 1957 ballet commission coming from London. It is extraordinary, to say the least, that the greater part of this sizable and perfectly realized work was accomplished after so many years in the waiting. Among the many delights found here: a Ravel-like valse (var. 2), a left-hand nocturne (var. 3), a perfectly Chopinesque Mazurka (var.5), soulful intimations of Spain (vars. 6, 10, 11) and a quietly shocking interpolation from Chopin's Fantasie-Impromptu (mid-var. 10)! It adds up to a truly effective and moving concert vehicle, one whose popularity is on the rise.
Lastly, an explanation. In preparing this repertoire for recording, I did not initially have in mind its final order as a program. The present arrangement, which emerged after careful consideration, contains the unusual feature of Halffter's poignant Homenage a Federico Mompou being used, in separate takes, to both introduce and conclude the program. I felt it to be the ideal piece for both functions, its in-drawing eloquence perfect, first, as an arresting lead-in, hinting at wonders to come. And again, in the wake of those wonders, a moving and magical reaffirmation of the bond between these two artists."
"Rangell plays these pieces [Recital of Intimate Works] with an astonishing variety of touch, articulation and color; uncommon understanding of harmony and harmonic movement and penetrating insight into volatile emotional conditions. The pianist's intensity of imagination holds everything together."

Boston Globe

"Rangell [in the 6 Bach Partitas] understands and uses, sparingly but to magical effect, the conventions of baroque style and ornamentation... Rangell is so alert to the music's inner voices and the subtleties of it's rhythmic currents that he seems to trace the music's course as if in the act of creation itself."

Gramophone

"This attractive release (in demonstration-quality sound) combines one each, of works by two familiar Spanish composers (Enrique Granados' Goyescas, Book 1 no. 4; and Isaac Albeniz' Iberia, Book 2 no. 3), with several works by two less-well-known 20th-century Spanish composers, Federico Mompou and Ernesto Halffter. Among the Mompou works are his 19-minute "Variations on a Theme of Chopin," which no self-respecting piano fan will want to miss."

John Marks, Positive Feedback
Album Credits
A Spanish Sojourn / Andrew Rangell • STNS 30212
Release Date: 03/03/2023
Recorded May, 2022 at the Shalin Liu Performance Center, Rockport, Massachusetts
Producer: Andrew Rangell
Recording Engineer: Tom Stephenson
Mastering/Editing: Luke Damrosch
Piano Technician: Christine Lovgren
Piano: Steinway Model D #586518 (New York)

Executive Producer: Jon Feidner
Art Direction: Jackie Fugere
Design: Cover to Cover Design, Anilda Carrasquillo
Cover Image: Two sculptures by Patrocino Barela (c. 1900-1964, Mexican-American wood carver, Taos, New Mexico) Private Collection. Photo by Andrew Rangell
Production Assistant: Renée Oakford
Photo of Andrew Rangell: Bill Fried
About the Artist
Pianist Andrew Rangell's interpretation of Bach's Well-Tempered Clavier, book 2, released in 2022, brought to completion this pianist's long, loving and comprehensive survey of Bach's keyboard works. Over several decades Mr. Rangell's embrace of Bach has run parallel with other deep involvements, beginning with Beethoven, but also exploring repertoire ranging from Sweelinck, Gibbons, and Farnaby to Ives, Nielsen, Enescu, Schoenberg and a host of other 20th century voices. Schubert, Haydn and Chopin also receive special attention within the artist's rich discography.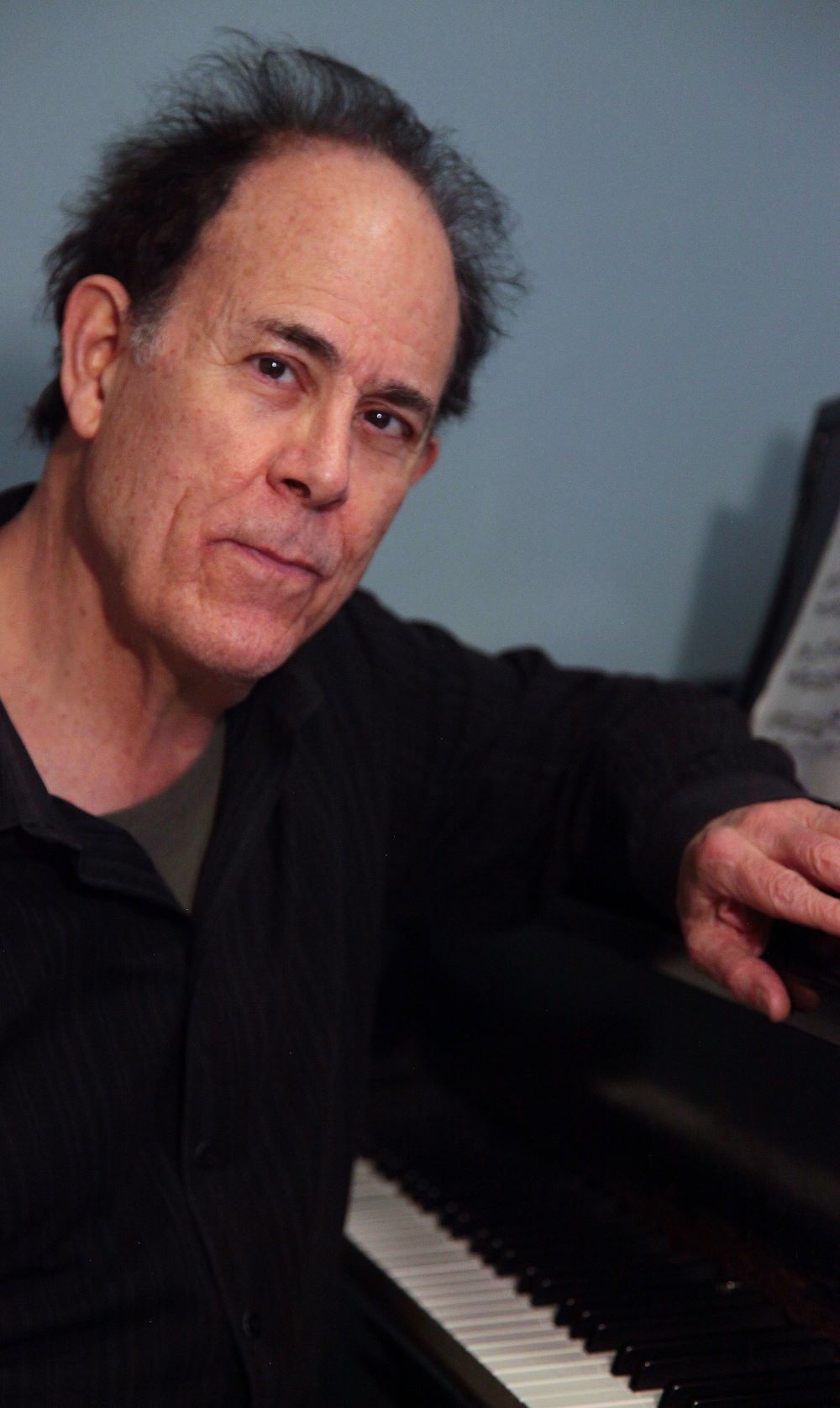 Andrew Rangell made his New York debut as winner of the Malraux Award of the Concert Artists' Guild, and has since performed and lectured throughout the United States, and in Europe, Israel, and China. He has also taught on the faculties of Dartmouth, Middlebury, and Tufts University. In the 1980s, already recognized as a distinctive recitalist and collaborative artist, Mr. Rangell gained national attention – and the award of an Avery Fisher Career Grant – for his vivid traversals of the complete Beethoven sonata-cycle in New York, Boston, Cleveland, Rochester, Denver, and other U.S. Cities. A hand injury sustained in 1991 forced Mr. Rangell to gradually alter the trajectory of his career, and eventually to place his highest priority on recording. In recent years he has created several DVDs for children – integrating his special talents as author, illustrator, narrator, and pianist. These DVDs are included in his albums, Bach 4 Kids and Beethoven 4 Kids, Volumes 1 and 2.
About Steinway & Sons label
The STEINWAY & SONS music label produces exceptional albums of solo piano music across all genres. The label — a division of STEINWAY & SONS, maker of the world's finest pianos — is a perfect vessel for producing the finest quality recordings by some of the most talented pianists in the world.