A String Quartet Christmas
Arturo Delmoni & Friends
Steinway & Sons presents a 3 volume set of Christmas classics tastefully arranged for string quartet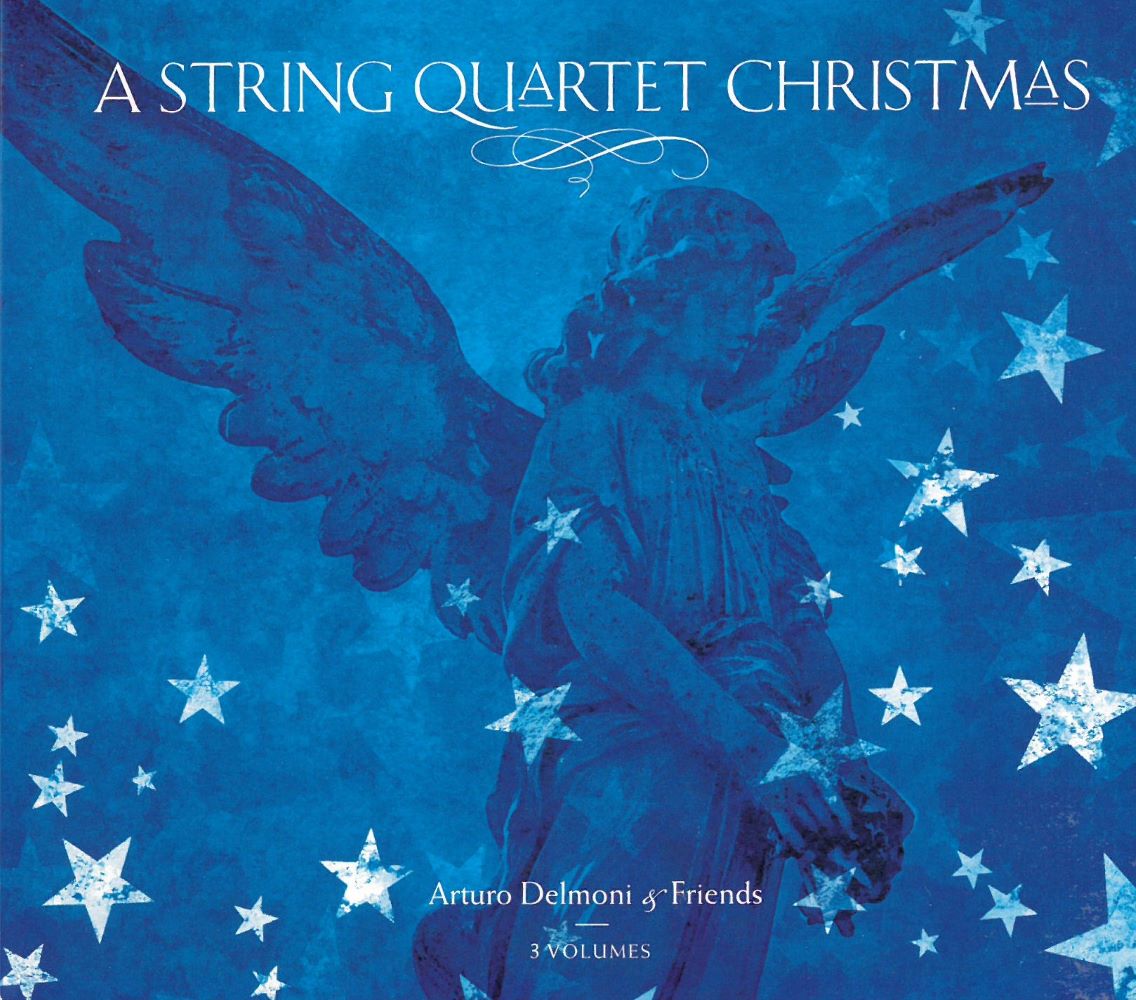 If ever a season called for music in the home, it is Christmas. In the days before recordings, members of the household, invariably proficient on one instrument or another, would play music together - both for their own enjoyment and to set a festive mood. The arrangements in this audiophile set from Arturo Delmoni, meticulously produced by John Marks, hearken back to those earlier days. And in that tradition of music-making, the modern household may well be inspired to sing along.
"A first-class string quartet plays tasteful arrangements … in refreshingly ungimmicky style. Warmly recommended for those who like the tunes better than the words."
— The Washington Post
"A simple string quartet breathes new life into Christmas classics … brings out the natural beauty in the songs of Christmas. This album will substitute nicely if you won't be having a live string quartet at this year's Christmas party"
— The Christian Science Monitor
"This is perfect for anyone wanting to focus purely on the melodic beauty inspired by Christmas time... The arrangements are sensitive, the playing really first-class."
— The Baltimore Sun
Album Credits
A String Quartet Christmas Volumes 1-3 • STNS 50001
Release Date: 09/28/2010
Volume 1 recorded April 24, 1995 at the Church of the Holy Trinity, New York City.
Volume 2 recorded May 21, 1997 in the Recital Hall of the Performing Arts Center, Purchase College, State University of New York.
Volume 3 recorded June 29 & 30, 1998 in the Nave of Riverside Church, New York City.

Producer: John Marks
Recording Engineer: Jerry Bruck
Mastering Engineer: Robert C. Ludwig
About Steinway & Sons label
The STEINWAY & SONS music label produces exceptional albums of solo piano music across all genres. The label — a division of STEINWAY & SONS, maker of the world's finest pianos — is a perfect vessel for producing the finest quality recordings by some of the most talented pianists in the world.