Afro-Cuban Dances
Kristhyan Benitez
As a follow up to his Latin Grammy winning album, Latin American Classics, Vol. 1, pianist Kristhyan Benitez focuses on music by legendary Cuban composer and pianist, Ernesto Lecuona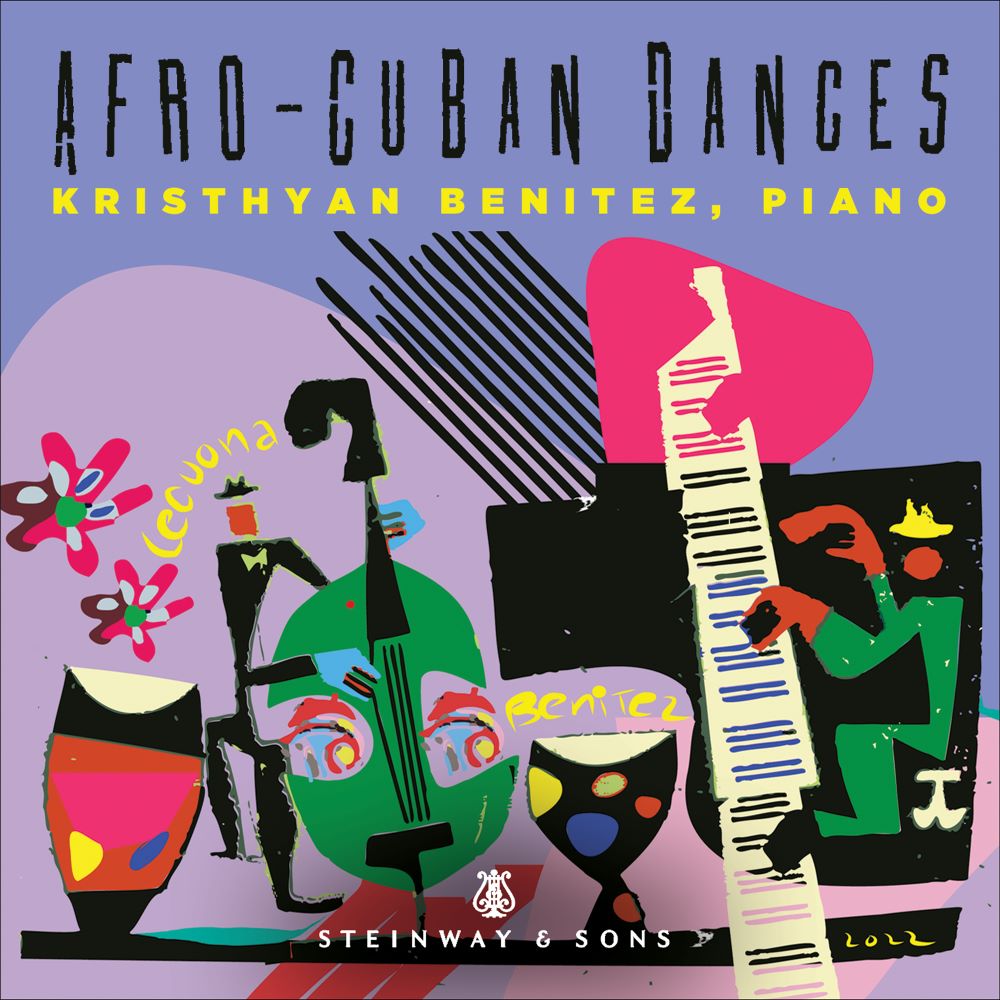 The album includes Benitez's world premiere piano transcription of a song by Ernesto's sister, Ernestina
On February 3, 2023 STEINWAY & SONS releases Afro-Cuban Dances (STNS 30207) by pianist Kristhyan Benitez, following up on his Latin Grammy winning album, Latin American Classics, Vol. 1.
The album begins with Ernesto Lecuona's Suite de Danzas Afro-Cubanas. This is the first work in the 20th century that addresses, consciously by the composer, the Afro-Cuban heritage, the representation of percussion traditional from African folklore and themes in standard concert music repertoire, particularly notable at a time when there was a general rejection of the exaltation of the African heritage in Cuban culture. This is followed by two works from Lecuona's 19th Century Dances that incorporate the roots of Latin Culture, which is called "Mestizaje" (blending of Spanish, indigenous and African cultures).
Benitez also pays tribute to Ernesto's sister, Ernestina Lecuona Casado, with his world premiere piano transcription of her song Ahora que eres mío. Ernestina's music has been overshadowed by Ernesto's and greatly deserves to be more widely performed, as it represents almost 50 years of the Cuban music tradition. The album ends with Benitez's gorgeous improvisation on Ernesto Lecuona's dance Ahí Viene el Chino, also a world premiere recording.
"The world doesn't have a clear idea of how sophisticated and avant-garde Latin music is, and this album is a perfect example. Ten tracks to enjoy and let yourself be embraced by the expressive energy, the textures and the elegance that the sounds of the Caribbean evoke."

Kristhyan Benitez
ALBUM CREDITS
Afro-Cuban Dances / Kristhyan Benitez • STNS 30207
Release Date: 02/03/2023
Recorded May – August, 2022 at Steinway Hall, New York City.
Producer: Jon Feidner
Engineers: Joshua Frey, Lauren Sclafani, Melody Nieun Hwang
Editing: Renée Oakford & Kazumi Umeda
Production Assistant: Renée Oakford
Mixing and Mastering: Daniel Shores

Executive Producers: Eric Feidner, Jon Feidner
Art Direction: Jackie Fugere
Design: Cover to Cover Design, Anilda Carrasquillo
Cover Illustration: Kristhyan Benitez
Photo of Kristhyan Benitez: Camila Ayala Terán
Piano Technician: Lauren Sclafani
Piano: Steinway Model D #607799 (New York)
About the Artist
Fervently sought after as a soloist, recitalist, improviser and arranger, Steinway artist Kristhyan Benitez is part of the new generation of Venezuelan musicians earning international fame. Jose Antonio Abreu, founder and director of "El Sistema", describes Kristhyan as "one of the most important and brilliant leaders of the musical movement in Venezuela and the whole Continent." Pianist and mentor, Phillippe Entremont described his impression of Benitez: "his commitment, talent, imagination, drive, passion and intelligence make Kristhyan an outstanding musician and performer."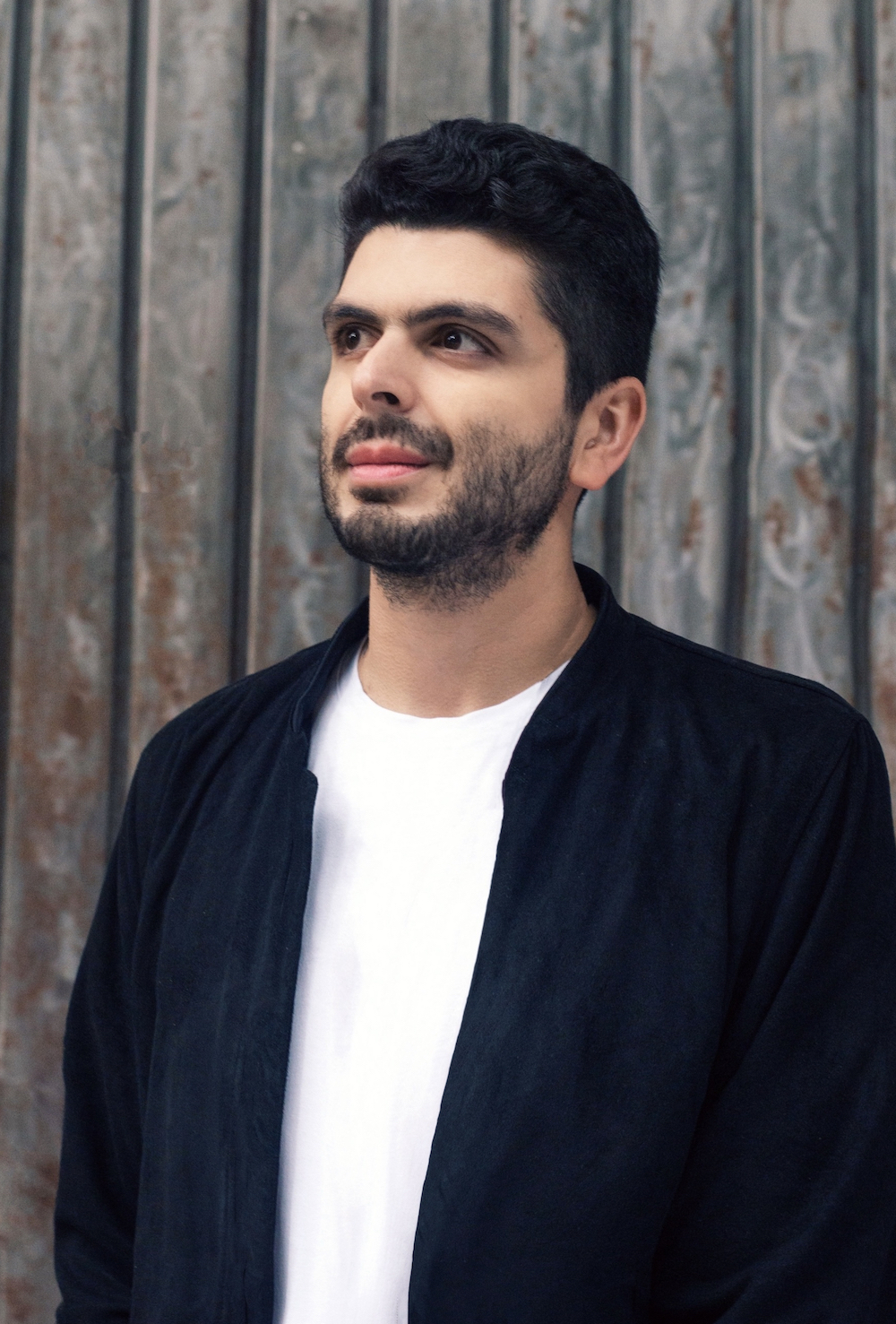 ​Kristhyan has appeared on some of the world's most prestigious stages including Philarmonie Hall (Berlin), Davies Symphony Hall (San Francisco), Town Hall (New York City), National Center for the performing arts (Beijing), Ehrbar Saal (Vienna), Salle Cortot (Paris), Amadeo Roldan Theater (Havana), Palacio de Bellas Artes (Mexico City) and Rios Reyna at the Teresa Carreño Cultural Complex (Caracas), with performances throughout Europe, South America and the United States.​
Benitez's first recording was Beethoven Piano Concerto No. 2 with the Berlin Symphoniker under Eduardo Marturet. He released his second album Miniatures in 2016, receiving the bronze medal at the Global Music Awards. Benitez's album Nosotros was released in 2020. His first recording on the Steinway & Sons label, Latin American Classics won a Latin Grammy Award in the category of Best Classical Album.
About Steinway & Sons label
The STEINWAY & SONS music label produces exceptional albums of solo piano music across all genres. The label — a division of STEINWAY & SONS, maker of the world's finest pianos — is a perfect vessel for producing the finest quality recordings by some of the most talented pianists in the world.