Bach Brahms Berg
Antonio Chen Guang
Steinway & Sons presents the debut recording of pianist Antonio Chen Guang, winner of the First Olga Kern International Piano Competition.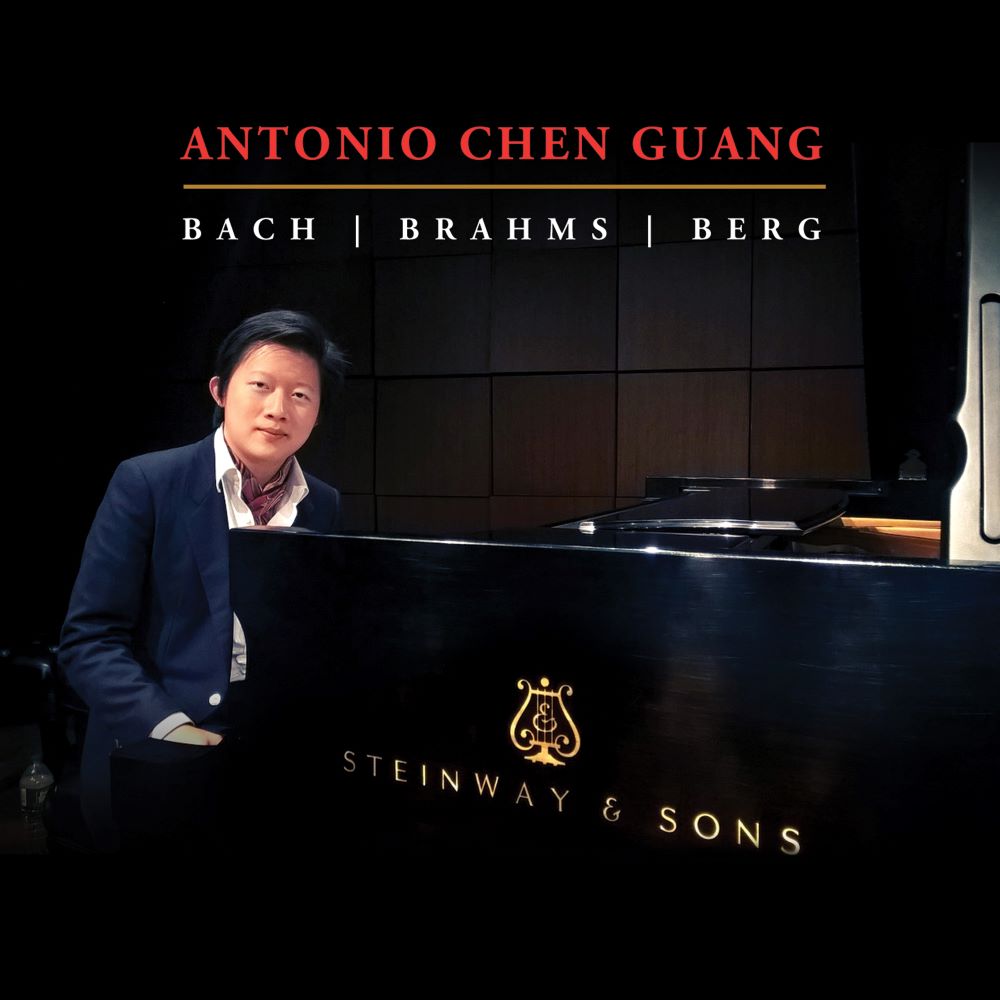 Antonio Chen Guang combines his extraordinary technical capacity with a profound and mature musical sensibility and an exceptional onstage charisma.
"Antonio Chen Guang is a pianist of outstanding talent, with a very fine musical sense and extraordinary technical capacity."
- Paul Badura-Skoda
"Antonio Chen Guang is charismatic, powerful, and intelligent in planning on a large scale."
- All Music Guide
Album Credits
Antonio Chen Guang - Bach, Brahms, Berg • STNS 30069
Release Date: 04/03/2020
Recorded May 16-17, 2017 at Steinway Hall, New York City.
Producer: Jon Feidner
Engineer: Lauren Sclafani
Assistant Engineer: Melody Nieun Hwang
Editing: Kazumi Umeda
Production Assistant: Renée Oakford
Mixing and Mastering: Daniel Shores
Executive Producers: Eric Feidner, Jon Feidner
Art Direction: Jackie Fugere
Design: Cover to Cover Design, Anilda Carrasquillo
Piano Technician: Lauren Sclafani
Piano: Steinway Model D #610511 (Hamburg)
About the Artist
Winner of the First Olga Kern International Piano Competition in 2016, the Scriabin Prize and the Rome Prize along with many other internationally renowned competitions, pianist Antonio Chen Guang combines his extraordinary technical capacity with a profound and mature musical sensibility and an exceptional onstage charisma. Numerous concert associations of Europe, America, Africa and Asia have hosted him both in solo recitals and with orchestras performing programs ranging from William Byrd to György Ligeti and composers of today.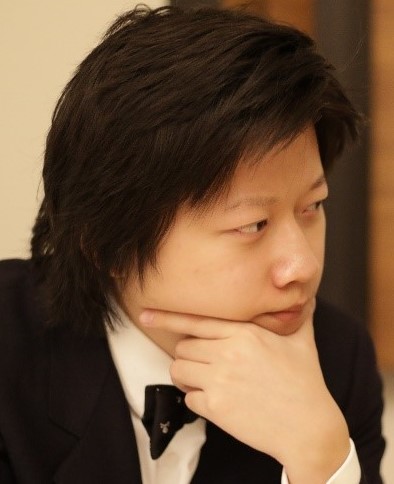 Antonio Chen Guang has performed in some of the most important venues across the world such as Shanghai Oriental Center, Shenzhen Concert Hall, Beijing Concert Hall, Sala Verdi of Milan, Teatro Verdi of Florence and Pisa, Teatro La Fenice of Venice, Auditorium della Conciliazione of Rome, Teatro Goldoni of Livorno, Kawai Concert Hall of Krefeld, Historische Stadthalle of Wuppertal, Stadthalle of Muhlheim, PaderHalle of Paderborn, Stadtpark Schützenhof of Herford, Konzerthalle of Bad Salzuflen, Apollo Theater of Siegen, Lieder Halle of Stuttgart, Gewandhaus zu Leipzig, Palau de la Musica of Barcelona, Royal Concertgebouw of Amsterdam, Slovak Philharmonic Hall of Bratislava, Lincoln Center's Peter Jay Sharp Theater and Alice Tully Hall of New York, Davis Hall of Fairbanks, Concert Hall of Washington University in Seattle, National Music Center of Canada, Cape Town City Hall, and more.
Antonio Chen Guang has performed, among others, with Orchestra Filarmonica della Fenice in Venezia Teatro la Fenice, NWD Philharmonic and Yves Abel, Wuppertal Sinfonieorchester and Jan Willem de Vriend, Sudwestfalen Philharmonie and Charles Olivieri-Munroe, Stuttgarter Philharmoniker and Christian Arming, Fairbanks Symphony Orchestra and Eduard Zilberkant, New Mexico Philharmonic and Vladimir Kern and Roberto Minczuk, Leipziger Symphonieorchester and Andrea Sanguineti, Cape Town Philharmonie and Conrad van Alphen.
Antonio Chen Guang was born into a family of musicians in the province of Hubei, China, in 1994. At the age of 11 he moved to Beijing to study at the Central Conservatory. In 2012 he finished his studies at the Juilliard School of New York. In 2015 he received the Diploma at the Accademia Internazionale Pianistica di Imola where he studied with Maestro Ashkenazy, as the youngest graduate in the Academy's history. He studied one more year in the academy with Leonid Margarius. He now lives in Vienna, where he studies with Professor Lilya Zilberstein. Among his past principle teachers are Zhu Lianping, Zhao Pingguo, Matti Raekallio, and Paul Badura-Skoda. Among the first to recognize the talent and follow the artistic growth of Antonio Chen Guang was Dr. Antonio Mormone, whose first name has been given to the young artist, and who mentored him from 2010 until 2017, when Dr. Mormone passed away.
About Steinway & Sons label
The STEINWAY & SONS music label produces exceptional albums of solo piano music across all genres. The label — a division of STEINWAY & SONS, maker of the world's finest pianos — is a perfect vessel for producing the finest quality recordings by some of the most talented pianists in the world.