Bach
The Art of Fugue
Andrew Rangell
Andrew Rangell, one of the truly distinguished Bach interpreters of the present day, survey's J.S. Bach's final major instrumental composition, The Art of Fugue.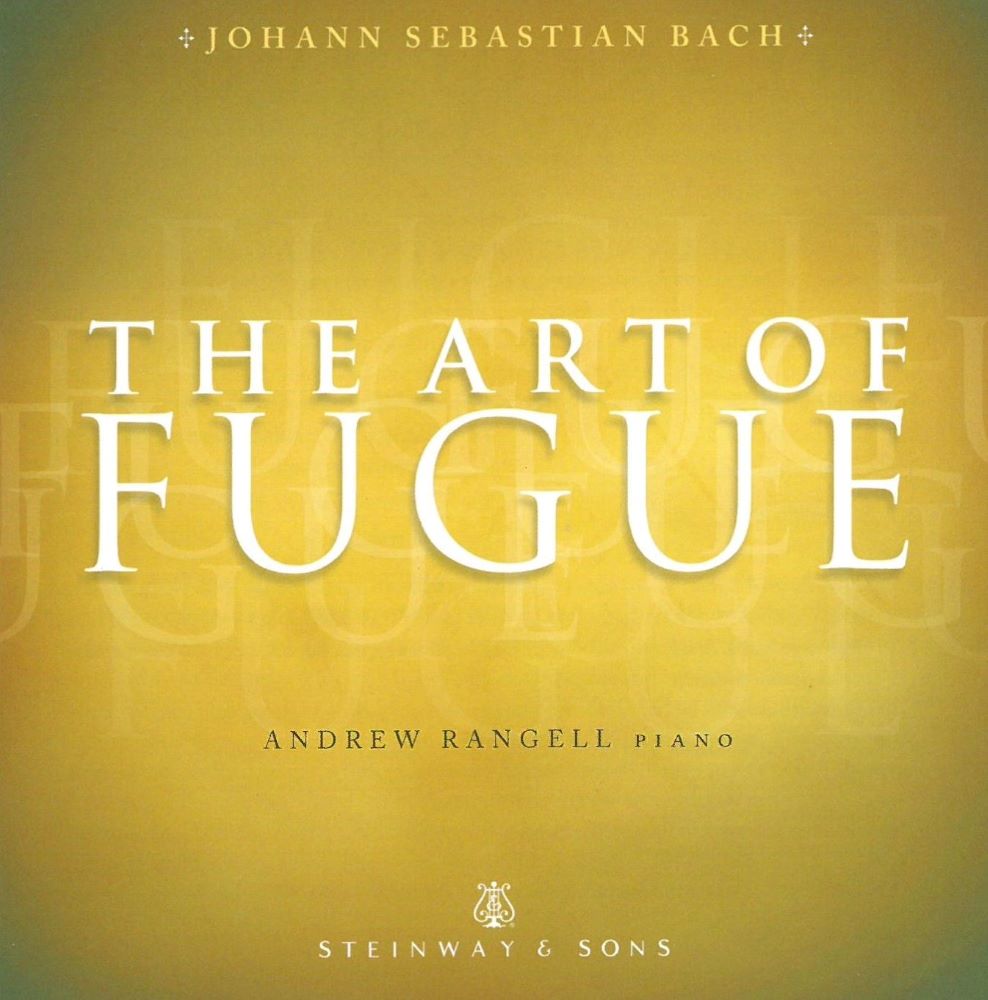 "In the last decade of his life, alone with his genius, Bach joyfully and purposefully immersed himself in the culmination of a life's work – intending to place his own indelible stamp on the vanishing art of pure counterpoint. What we hear in the work's slow and deliberate unfolding is the miracle of a vast and moving meditation - a farewell testament for the ages."
Andrew Rangell

"Rangell's broad experience and scholarship lead to a cohesive yet detailed performance of one of the most inspiring pieces ever written."
MusicWeb International

"Rangell does find a great many intriguing details in this giant piece that is at once a treatise on the fugue and a set of variations. Little fragments of the theme show up in places you may have never heard them, and Rangell seems especially attuned to the role cadences play in anchoring the versions of the fugue to its origin."
Allmusic.com

"Rangell has clearly internalized Bach's monumental fugues, and his performances are at once lucid and affecting. He also manages to maintain a sense of purpose throughout the performance, and, perhaps more than any other pianist I've ever heard, he almost succeeds in making the score come across as one integrated whole."
Fanfare

"Here is a sensitive and intelligent account of Bach's Art of Fugue... Rangell's performances reveal a deep knowledge of Bach's outsized ode to fugue form. His playing preserves the independence of each voice so that all details are presented simultaneously."
American Record Guide

"If your recordings of Wanda Landowska and Roselyn Tureck are accumulating cobwebs, and Glenn Gould's highly stylized performances are not sounding as fresh as they once did, you will want to "give ear" immediately to this new and fascinating recording. I guarantee it will not disappoint you, but will shine new lights on many old and familiar passageways down the halls of J. S. Bach."
ConcertoNet.com
Andrew Rangell's recording of Bach's The Art of Fugue (STNS 30012) was released on September 25, 2012. Deeply attuned to the recording process — the pianist serving as his own session producer — Rangell recorded The Art of Fugue as the first commercially released album to be made at the Shalin Liu Performance Center in Rockport, Massachusetts.
For Rangell, The Art of Fugue is the latest entry in an acclaimed journey through Bach's greatest works for the keyboard, with the pianist having previously recorded the Goldberg Variations, The Well-Tempered Clavier Book I, the Italian Concerto and the Six Partitas, among much else by the composer. Reflecting on his way with Bach, International Record Review called him "a free-thinker among pianists — a master of graded dynamics and the long crescendo. Rangell's consistently provocative playing and ideas are so interesting that we can hardly keep ourselves from appreciating them." The New York Times has said that Rangell's "free-spirited Bach is distinguished by its powerful drive and intensity and a remarkable articulation that illuminates contrapuntal intricacies with microscopic clarity."
Album Credits
Bach: The Art of Fugue / Andrew Rangell • STNS 30012
Release Date: 09/25/2012
Recorded December 19-21, 2011 at the Shalin Liu Performance Center, Rockport, Massachusetts
Producer: Andrew Rangell
Recording Engineer: Tom Stephenson
Editing/Mastering: Brad Michel
Executive Producers: Eric Feidner, Jon Feidner
Art Direction: Oberlander Group
Piano Technician: Christine Lovgren
Piano: Steinway Model D #586518 (New York)
About the Artist
One of our most eloquent and probing interpreters of the major keyboard works of Bach and Beethoven, pianist Andrew Rangell is also acclaimed for a wide variety of recordings, which range from the music of Sweelinck, Farnaby, and Gibbons to Nielsen, Ives, Enescu, Bartók, Janáček, Schoenberg, Christian Wolff, and many others. Mr. Rangell's Bach recordings embrace the Goldberg Variations, the Partitas, the French suites, the Art of Fugue, the Well-tempered Clavier (Bk. 1), the B minor French Overture, Italian Concerto, and smaller works.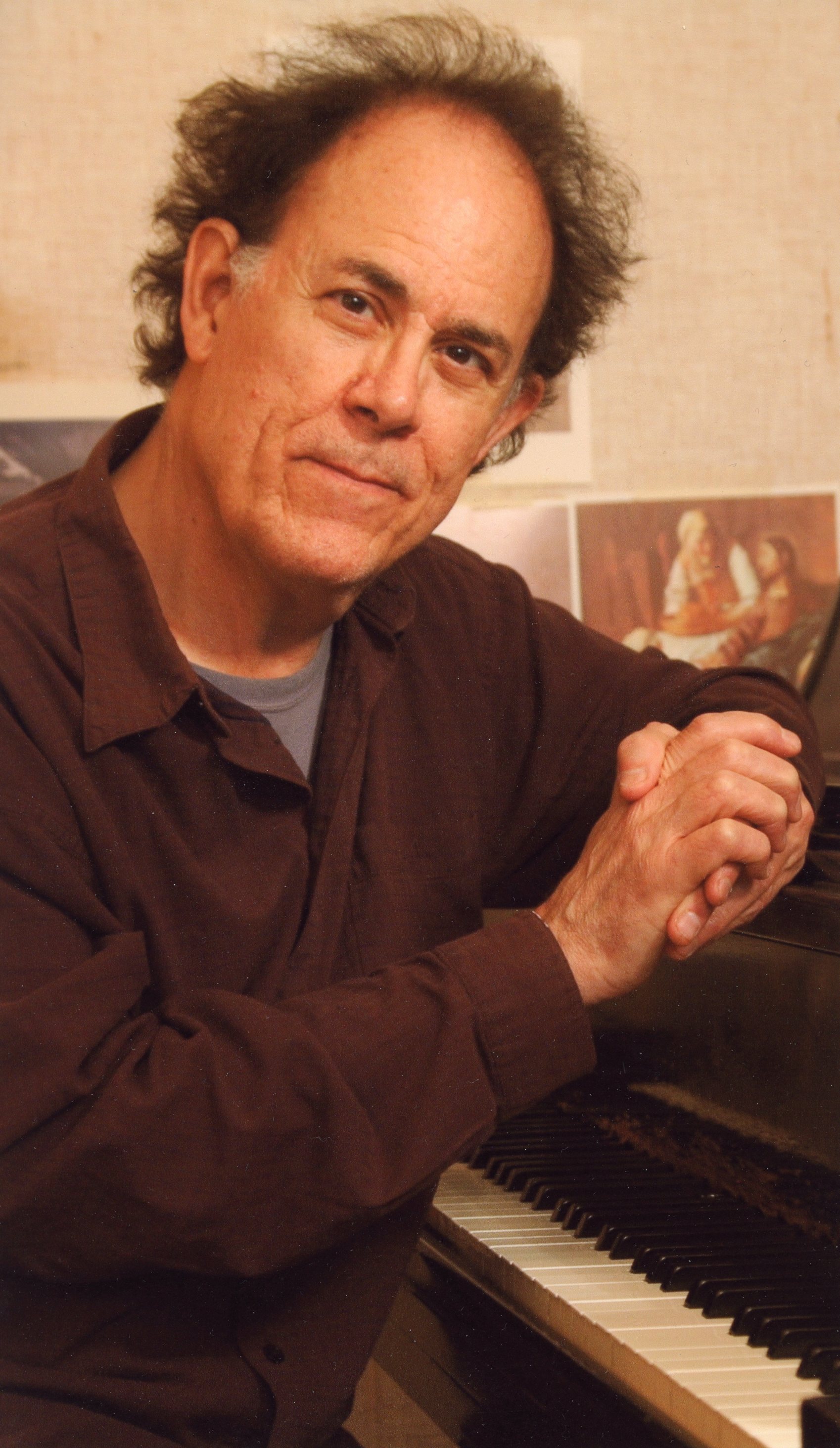 Rangell made his New York debut as winner of the Malraux Award of the Concert Artists' Guild, and has since performed and lectured throughout the United States, and in Europe, Israel, and China. He has also taught on the faculties of Dartmouth, Middlebury, and Tufts University. In the 1980s, already recognized as a distinctive recitalist and collaborative artist, Mr. Rangell gained national attention — and the award of an Avery Fisher Career Grant — for his vivid traversals of the complete Beethoven sonata–cycle in New York, Boston, Cleveland, Rochester, Denver, and other US cities. A hand injury sustained in 1991 forced Mr. Rangell to gradually alter the trajectory of his career, and eventually to place his highest priority on recording. In recent years he has created several DVDs for children — integrating his special talents as author, illustrator, narrator, and pianist.
About Steinway & Sons label
The STEINWAY & SONS music label produces exceptional albums of solo piano music across all genres. The label — a division of STEINWAY & SONS, maker of the world's finest pianos — is a perfect vessel for producing the finest quality recordings by some of the most talented pianists in the world.