Beethoven
6 Bagatelles, Op. 126
Sonata No. 31, Op. 110
David Fung
A new addition to Steinway & Sons' Beethoven 250th birthday celebration series is a recording of his Op. 126 Bagatelles and the penultimate sonata No. 31 with pianist David Fung.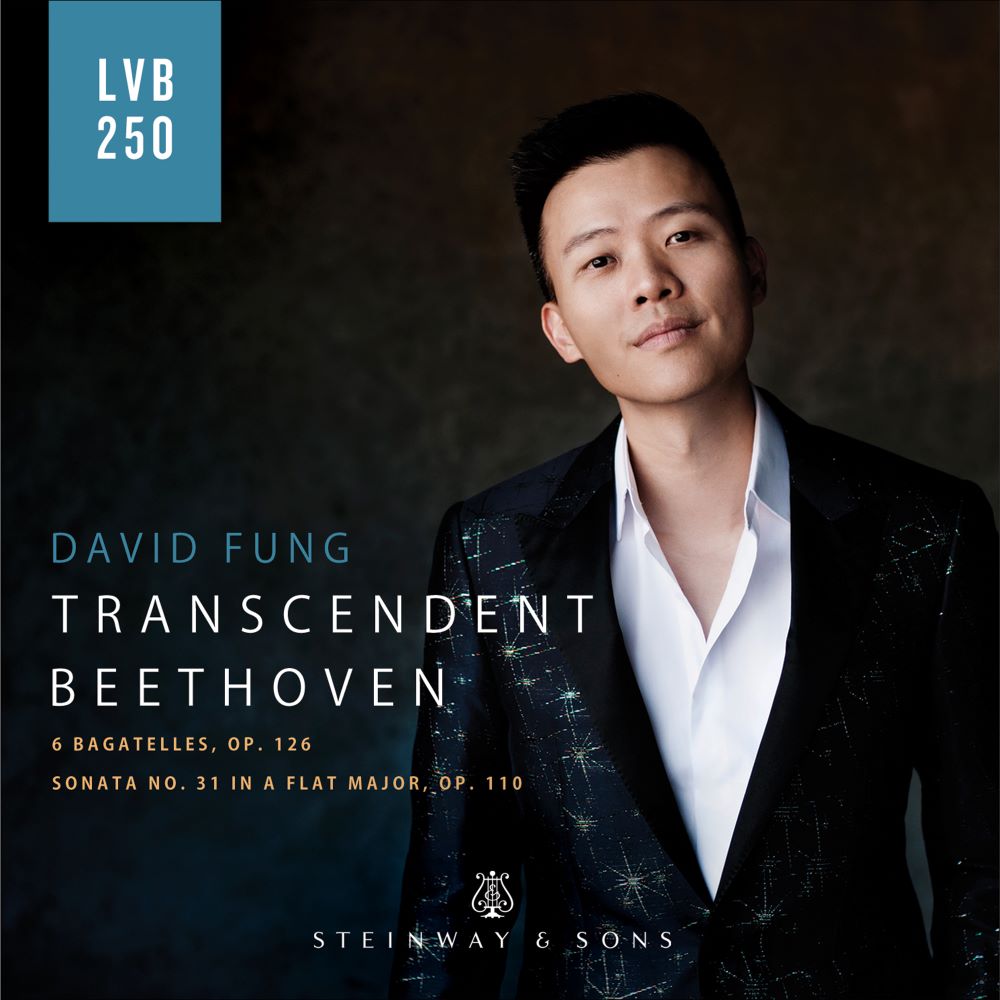 "Fung delivered Beethoven's Bagatelles as if he were telling an exquisite story, demonstrating a supreme maturity and a rare talent for the music of the classical style."
— Yedioth Ahronoth [Israel]
"While the performances feel spontaneous, it is evident that a great deal of thought has gone into every line of the music... The playing, in short, is consistently interesting."
— EarRelevant
"Employing a declamatory style, Fung directs the musical action from his keyboard with a strong command of phrasing and rhythmic impetus. He goes far beyond the customary approach to pulsation and accompaniment figures, in search of an inner energy of syncopated beats and subtle ostinati."
— The Whole Note
Album Credits
Transcendent Beethoven / David Fung • STNS 30081
Release Date: 08/07/2020
Recorded live on January 19, 2013 at Morse Recital Hall, Yale University, New Haven, Connecticut.
Engineer: Corin Lee
Art Direction: Jackie Fugere
Design: Cover to Cover Design, Anilda Carrasquillo
Photos of David Fung: Studio D2
About the Artist
Praised for his "ravishing and simply gorgeous" performances by The Washington Post, pianist David Fung is widely recognized for interpretations that are elegant and refined, yet intensely poetic and uncommonly expressive. Mr. Fung regularly performs with the world's premier ensembles including the Cleveland Orchestra, Detroit Symphony Orchestra, Israel Philharmonic Orchestra, Israel Symphony Orchestra, National Orchestra of Belgium, National Taiwan Symphony Orchestra, New Japan Philharmonic Orchestra, Nordwestdeutsche Philharmonie, San Diego Symphony Orchestra, San Francisco Symphony, and Tampere Philharmonic Orchestra, and with the major orchestras in Australia, including the Melbourne Symphony Orchestra, Queensland Symphony Orchestra, and Sydney Symphony Orchestra. He has also performed with renowned chamber orchestras including the Israel Chamber Orchestra, Los Angeles Chamber Orchestra, Melbourne Chamber Orchestra, Saint Paul Chamber Orchestra, and Orpheus.
As a recitalist and chamber musician, Mr. Fung is a frequent guest artist at prestigious festivals and venues worldwide. Festival highlights include performances at the Aspen Music Festival, Blossom Music Festival, Caramoor, Edinburgh International Festival, Hong Kong Arts Festival, Ottawa ChamberFest, the Ravinia Festival, and Tippet Rise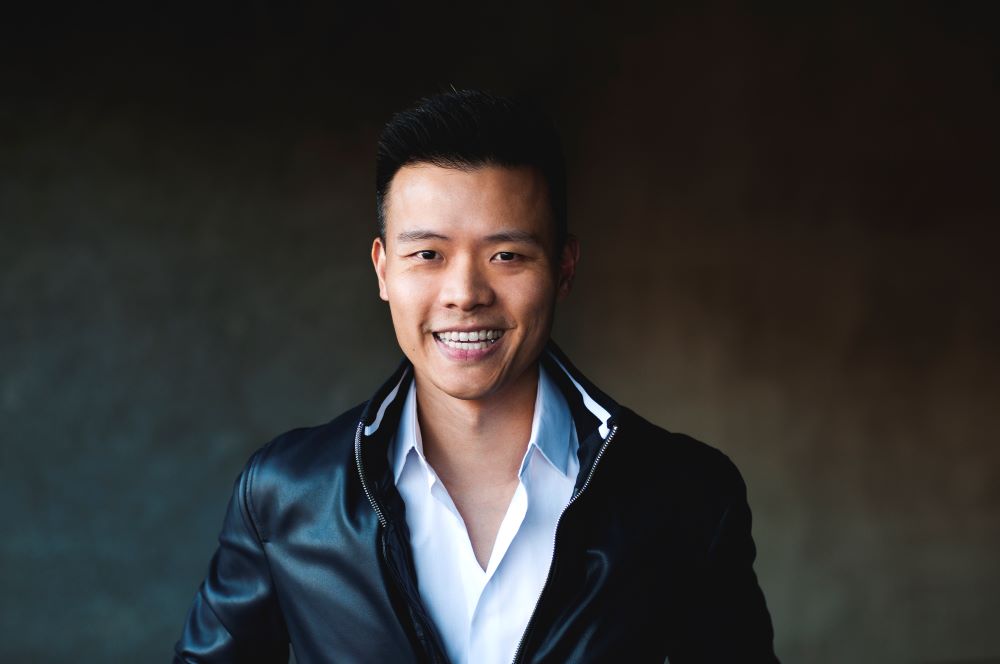 Transcendent Beethoven is Mr. Fung's second release on the Steinway and Sons label. In July 2019, the Steinway and Sons released Mr. Fung's first installment of the complete Mozart sonatas, which have been called "undeniably bold" (AllMusic Guide). Boston's WCRB praised selections of the album as "heartbreaking", adding that "Fung relishes the art of exploring Mozart's characters – giving them freedom to breathe, and casting them in darkness and light to help reveal their humanity." Mr. Fung can also be heard on the Naxos, Pentatone, Orchid, Genuin, and Yarlung record labels.
The first piano graduate of the prestigious Colburn Conservatory in Los Angeles, Mr. Fung also studied at the Hannover Hochschule für Musik and the Yale School of Music. His teachers include Claude Frank, Peter Frankl, John Perry, and Arie Vardi. Mr. Fung is a Steinway Artist.
About Steinway & Sons label
The STEINWAY & SONS music label produces exceptional albums of solo piano music across all genres. The label — a division of STEINWAY & SONS, maker of the world's finest pianos — is a perfect vessel for producing the finest quality recordings by some of the most talented pianists in the world.