Beethoven
Piano Sonatas, Vol. 1
Konstantin Scherbakov
For Beethoven's 250th anniversary, Steinway & Sons in coproduction with Swiss Radio SRF 2 Kultur releases Beethoven's complete Piano Sonatas played by renowned virtuoso, Konstantin Scherbakov.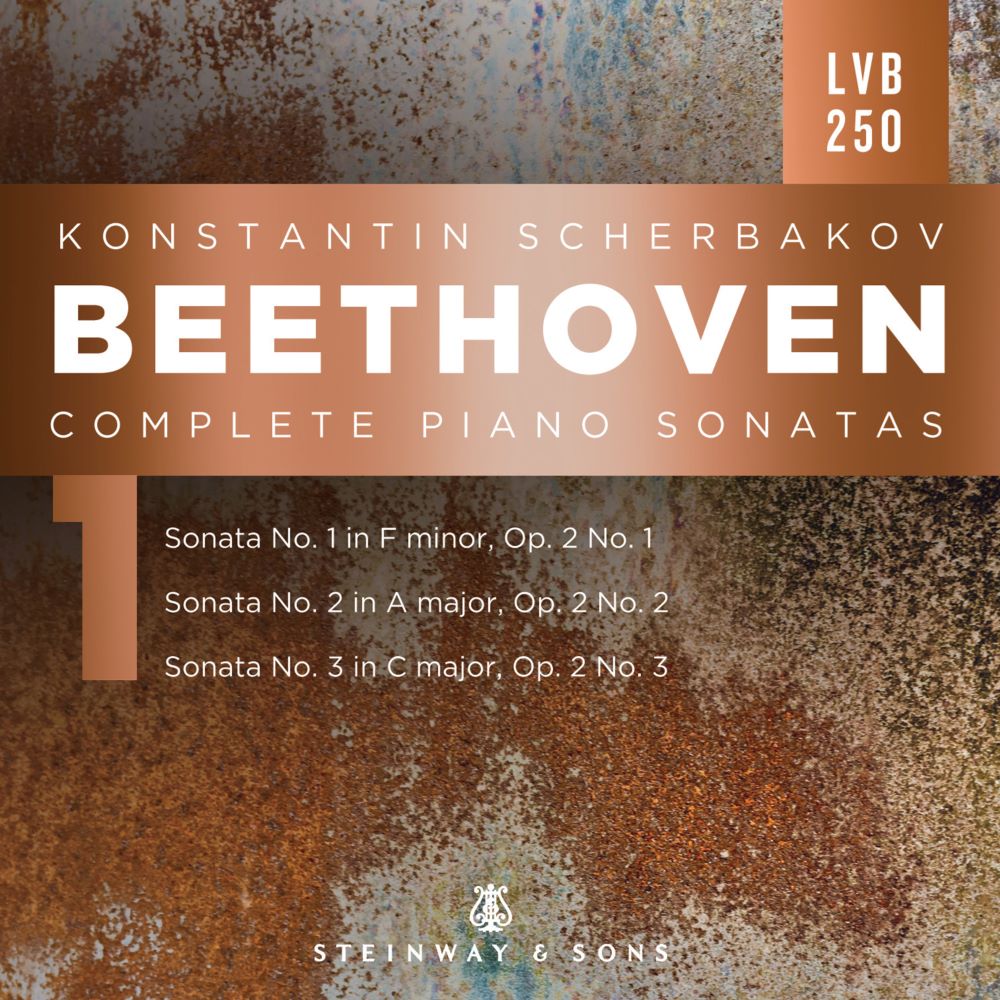 Released chronologically as they were composed, the sonatas will appear in nine volumes in digital format. Volume 1 includes the Op. 2 sonatas which Beethoven dedicated to Haydn.
"He is a masterful pianist, fully attuned to the dynamic differences Beethoven demands, able to play piano with a firm touch, and to bring a singing tone in his forte."
— MusicWeb International
"The exuberant handling of the first three sonatas, Op. 2, is another of the many instances when Scherbakov's willingness to present the sonatas light-handedly pays substantial dividends."
— Infodad
Album Credits
Beethoven: Piano Sonatas, Vol. 1 / Konstantin Scherbakov • STNS 30141
Release Date: 01/03/2020
Recorded October 23–24, 2019 at Radiostudio Zurich, Switzerland in coproduction with Swiss Radio SRF 2 Kultur.
Producer/Engineer: Andreas Werner, Silencium Musicproduction
Recording Technician: Bachmann Pianos, CH-Wetzikon
Executive Producers: Eric Feidner, Jon Feidner
Art Direction: Jackie Fugere
Design: Cover to Cover Design, Anilda Carrasquillo
Photos of Konstantin Scherbakov: Jen-Pin Lin
Production Assistant: Renée Oakford
About the Artist
Konstantin Scherbakov is an internationally renowned member of the modern piano world. His artistry and contribution to the piano repertoire and recording catalogue are highlighted in his uncompromising responsibility and selfless dedication to music and piano repertoire throughout his thirty-five-years-long career.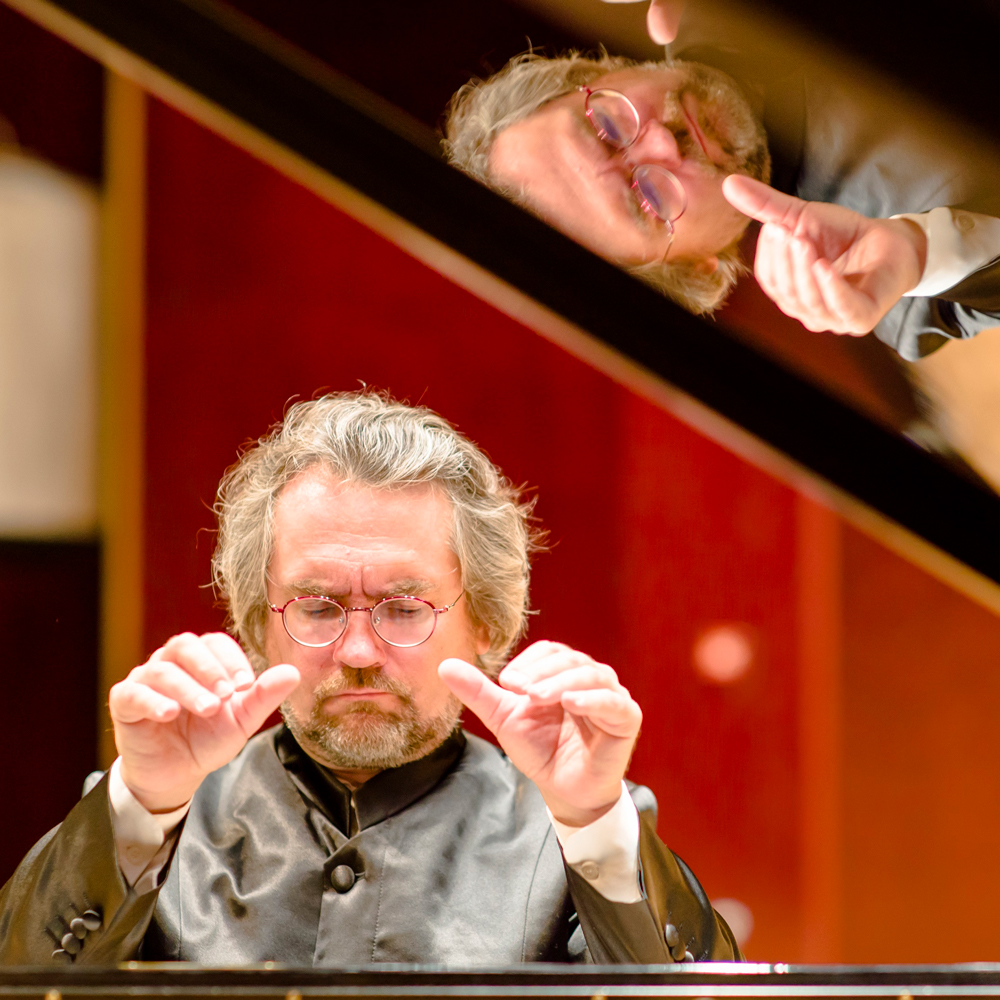 In 1992, Scherbakov received an invitation from the founder of Naxos, Klaus Heymann, to make a CD with repertoire that had not been recorded before. The release of the CD (Lyapunov's Douze études d'exécution transcendente, Op. 11) was a sensation which not only started Scherbakov's long and successful recording career, but also determined its direction and perspectives, both in the studio and on stage. Since then Scherbakov has worked extensively in the studio, producing well over 40 records in total.
In 2019, Scherbakov recorded a double album for the Steinway & Sons label, pairing Liszt's twelve Transcendental Etudes and Lyapunov's Douze études d'exécution transcendante. For Beethoven's 250th anniversary in 2020, Steinway will release Scherbakov's recordings of the complete piano sonatas.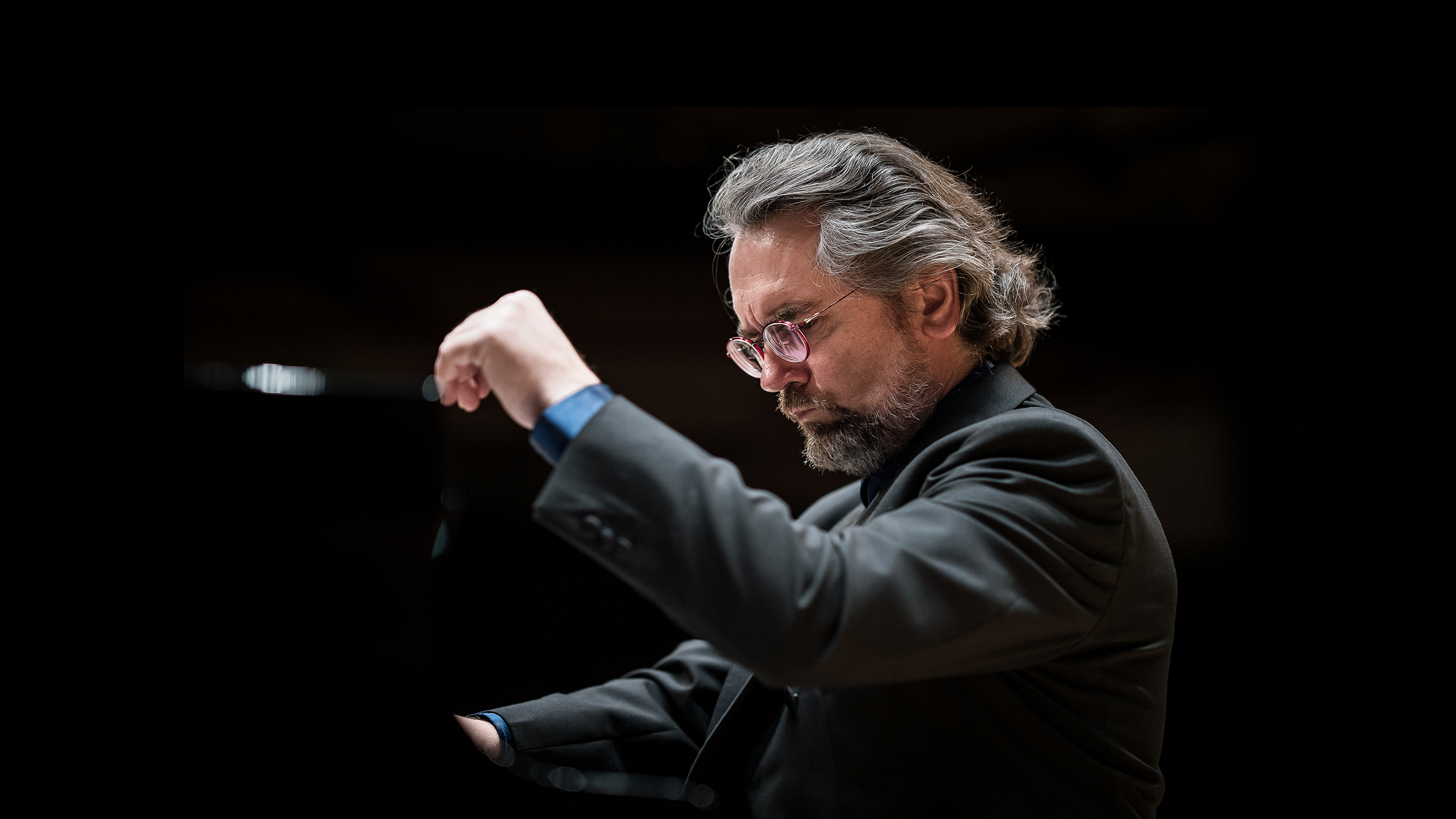 In 1990, Scherbakov made his European debut at the XX Music Festival in Asolo, Italy where he played the complete works by Rachmaninoff in four evenings. In 1993, Scherbakov made his Lucerne Festival debut, where he was described by the press as the "Rachmaninoff of today". Boasting an extensive repertoire of around 60 concertos, Scherbakov has performed as soloist with some of the world's best orchestras and conductors such as Georg Alexander Albrecht, Rudolf Barshai, Aldo Ceccato, Arnold Katz, Andrei Boreiko, Yoel Levi, Dmitri Liss, Cristian Mandeal, and Kirill Petrenko.
Konstantin Scherbakov has given solo performances in over 50 countries on all continents. He has played in many concert halls and at renowned international music festivals, such as Salzburg, Frankfurt, Bregenz, Klavier-Festival Ruhr, Beethoven Festival Bonn, Schubertiade Feldkirch and Schwarzenberg, Singapore Piano Festival, Piano Rarities Husum, Beethoven Festival Krakow and Warsaw, Lebanon Music Festival, "Primavera concertistica" Lugano, Evian, Colmar, Liszt Festivals in Raiding and Weimar, Piano Festival Lucerne, and among others - numerous festivals in Italy, France, New Zealand, USA, Russia, Sweden and Switzerland.
About Steinway & Sons label
The STEINWAY & SONS music label produces exceptional albums of solo piano music across all genres. The label — a division of STEINWAY & SONS, maker of the world's finest pianos — is a perfect vessel for producing the finest quality recordings by some of the most talented pianists in the world.