William Bolcom
Piano Rags
Spencer Myer
Spencer Myer's debut album on the Steinway label contains a terrific collection of Rags by the eminent American composer William Bolcom.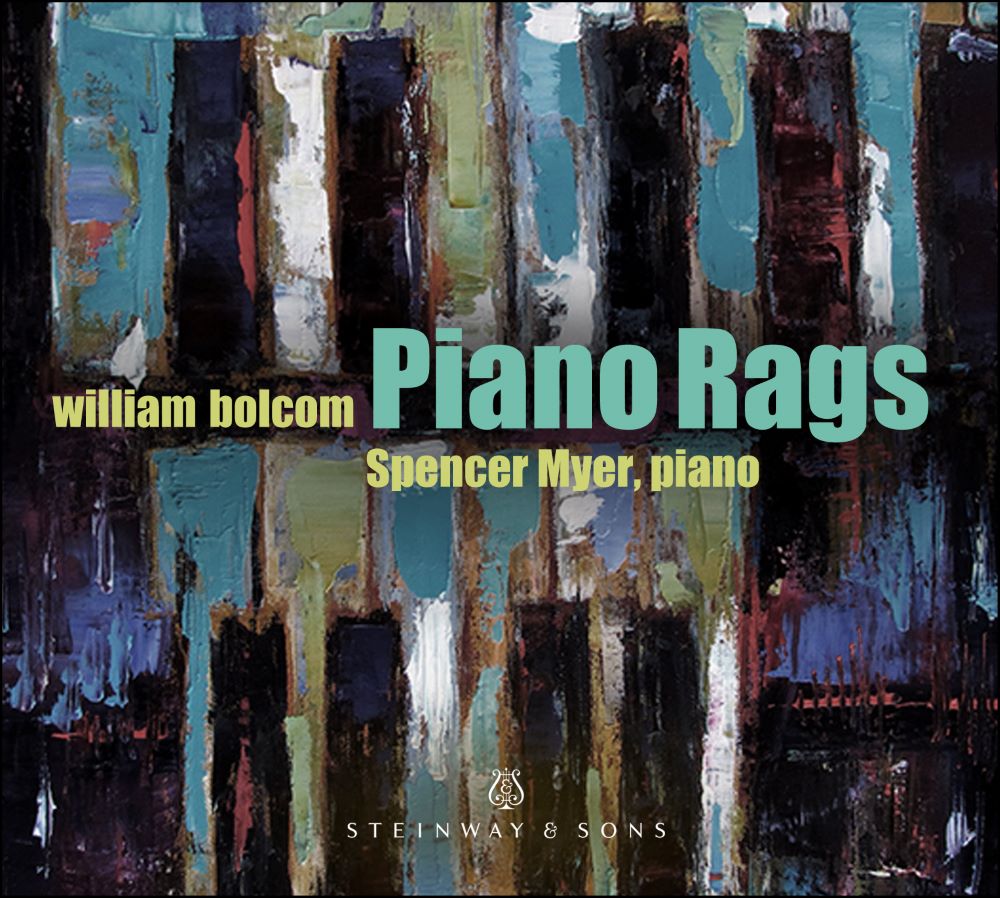 The program reveals a judicious scope of William Bolcom's eclectic bent, inventive powers and idiomatic keyboard process.
Steinway & Sons is proud to release Spencer Myer's debut album on the Steinway label (STNS 30041). For this project, he has chosen a terrific collection of Rags by the eminent American composer William Bolcom. Featuring some of the newest Rags as well as classics, this album displays Bolcom's ingenious approach to a favorite keyboard medium. This carefully selected collection of Rags includes three of Bolcom's latest compositions: Estela: Rag Latino, Knockout: A Rag, and The Brooklyn Dodge.
"This Spencer Myer release under the Steinway & Sons label is one that will absorb the listener with instantaneous affection."

ConcertoNet.com

"Bolcom's wit and melodic inventiveness are a delight throughout, and pianist Spencer Myer plays them with audible affection and pleasure. Highly recommended to all collections"

CD HotList

"This is an essential item for ragtime collections, and highly enjoyable for anybody".

AllMusic Guide

"Collections of William Bolcom's rags are few but welcome, especially when they're performed, as here, not with classical restraint and strict phrasing, but with stylish flexibility and warmth."

Fanfare

"This is one gorgeously played and engineered album, and the music is sophisticated and charming."

American Record Guide

"Revisiting rags that hold the spirit of Joplin but were taken to the next level of the game, a walk down Myer's memory lane is quite a memorable one indeed. A subtle but deeply reaching set that is not to be ignored."

MidWest Record
Album Credits
Bolcom: Piano Rags / Spencer Myer • STNS 30041
Release Date: 01/20/2017
Tracks 1-6 and 8-15 recorded May 5-8, 2015 at Sono Luminus Studios, Boyce, Virginia
Tracks 7 & 16 recorded March 29, 2016 at Steinway Hall, New York City
Producer: Dan Merceruio
Engineer: Daniel Shores
Assistant Engineer: Lauren Sturm
Executive Producer: Jon Feidner
Design: Cover to Cover Design, Anilda Carrasquillo
Piano Technicians: John Veitch, Lauren Sturm
Pianos: Steinway Model D #590904 (New York) (tracks 1-6, 8-15)
Steinway Model D #519960 (Hamburg) (tracks 7 & 16)
About the Artist
Lauded for "superb playing" and "poised, alert musicianship" by the Boston Globe, and labeled "definitely a man to watch" by London's The Independent after his 2012 Wigmore Hall recital debut, American pianist Spencer Myer is one of the most respected and sought-after artists on today's concert stage.
He has been soloist with The Cleveland Orchestra, the Cape Town and Johannesburg Philharmonics, the Indianapolis, New Haven and Phoenix Symphony Orchestras and Beijing's China National Symphony, collaborating with conductors Michael Christie, Robert Franz, Bernhard Gueller, Jahja Ling, Kevin Rhodes, Gerald Steichen, Thomas Wilkins and Victor Yampolsky. His 2005 tour of South Africa included a performance of Beethoven's five piano concerti with the Chamber Orchestra of South Africa, followed by six subsequent return tours. An in-demand chamber musician, he has appeared at the Lev Aronson Legacy Festival with cellists Lynn Harrell, Brian Thornton, Ralph Kirshbaum and Amit Peled, and enjoys a recurring partnership with the Miami String Quartet at the Kent/Blossom Music Festival. Other artistic partners include clarinetist David Shifrin, soprano Nicole Cabell, and the Jupiter and Pacifica String Quartets.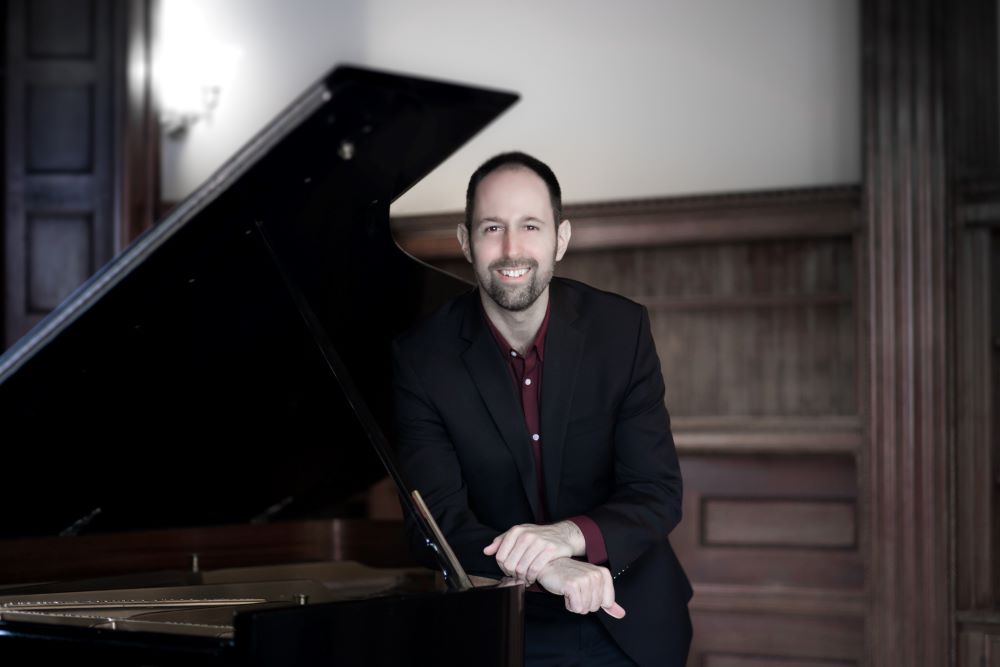 Spencer Myer's career was launched with three important prizes: First Prize in the 2004 UNISA International Piano Competition in South Africa, the 2006 Christel DeHaan Classical Fellowship from the American Pianists Association and the Gold Medal from the 2008 New Orleans International Piano Competition. He was a member of Astral Artists' performance roster from 2003-2010.
A graduate of the Oberlin Conservatory, The Juilliard School and Stony Brook University, he is currently a member of the Piano and Collaborative Piano faculty at Boston's Longy School of Music of Bard College.
About Steinway & Sons label
The STEINWAY & SONS music label produces exceptional albums of solo piano music across all genres. The label — a division of STEINWAY & SONS, maker of the world's finest pianos — is a perfect vessel for producing the finest quality recordings by some of the most talented pianists in the world.