CHANGYONG SHIN - BACH, MOZART, HAYDN, BEETHOVEN
ChangYong Shin, the gifted winner of the 2016 Hilton Head International Competition, debuts on the Steinway Label with a shimmering program that highlights his passionate musicianship and astounding technique.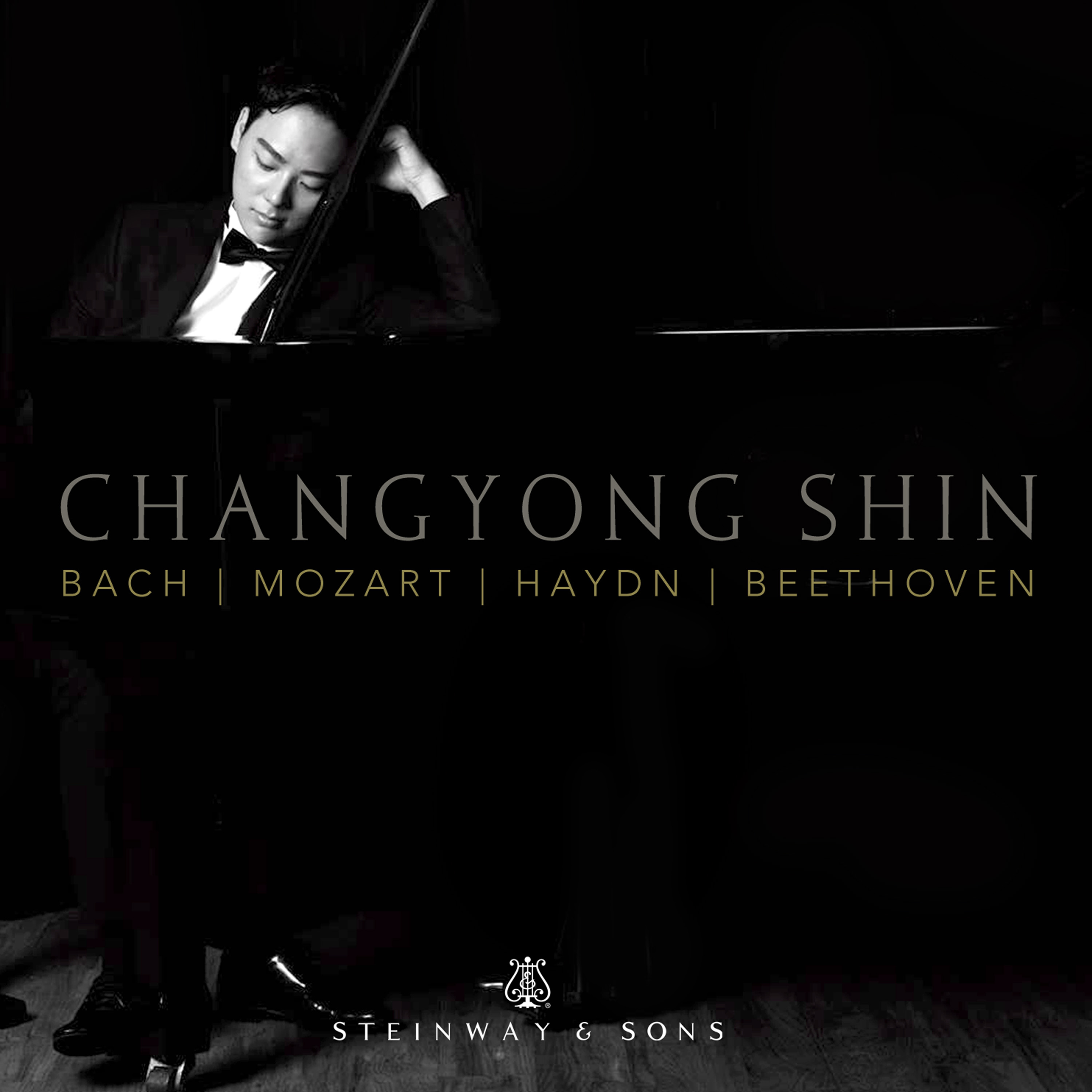 ChangYong Shin, winner of the 2016 Hilton Head International Piano Competition, makes his Steinway label debut
During the 2016 Hilton Head International Piano Competition, Korean pianist ChangYong Shin made a big impression on the jury; Dr. Douglas Humphreys, 2016 Jury Chair and Chair of the Piano Department at Eastman School of Music, remarked that Shin "is a pianist with passionate expression and profound artistry, representative of the best among his generation." As part of his first prize package for the competition, Shin released his debut recording of music by Bach, Beethoven, Mozart, and Haydn on the Steinway & Sons label (STNS 30068) on January 19, 2018.
Shin's program of traditional classical repertoire begins with J.S. Bach's Toccata in D Major, then continues with three late sonatas by the giants of the classical period: Mozart's Sonata No. 18 in D Major "Hunt," Haydn's Sonata No. 60 in C Major – which Shin performed in the second round of the HHIPC – and Beethoven's Sonata No. 28 in A Major. This bright, shimmering program perfectly captures Shin's prodigious abilities.
"Few pianists of his age have grasped the depths of late Beethoven as Shin does. Not just a promising debut but an unusually good recording of these repertory works."

AllMusic Guide

"A very strong recital that combines technical polish, gifts in phrasing and dynamic contrasts, and a musical understanding that reveals for the listener with transparency the voicing of different pieces. Shin has an excellent ear for the classical style."

Audiophile Audition

"Shin's Mozart and Haydn show an understanding of their linear qualities. This is truly sublime playing, with fine touches in phrasing and nuances in colors and expression."

American Record Guide

"ChangYong Shin is a young artist of exceptional gifts—a brilliantly complete instrumentalist whose playing is always at the service of the music and its expressive possibilities."

Robert McDonald

Professor, Curtis Institute
Album Credits
Bach, Mozart, Haydn, Beethoven / ChangYong Shin • STNS 30068
Release Date: 01/19/2018
Recorded July 11-12, 2017 at Steinway Hall, New York City.
Producer: Jon Feidner
Engineer: Lauren Sclafani
Assistant Engineer: Melody Nieun Hwang
Production Assistant: Renée Oakford
Mixing and Mastering: Daniel Shores
Executive Producers: Eric Feidner and Jon Feidner
Art Direction: Jackie Fugere
Design: Cover to Cover Design, Anilda Carrasquillo
Piano Technician: Lauren Sclafani
Piano: Steinway Model D #597590 (New York)
Cover Photo: Jae Hyung Kim
About the Artist
ChangYong Shin of the Republic of Korea is the 2016 First Prize Winner of the Hilton Head International Piano Competition. He was also the First Prize winner of the Kookmin Ilbo & Hansei University Music Competition (2005); Grand Prizes at the C. Bechstein & Samik Music Competition (2006), the Hankook Ilbo Competition (2006), and the CBS Competition (2008); First Prize at the Ewha & Kyeonghyang Competition (2008), and Third Prize at the Chopin Junior Competition and the Eumyeon Competition in 2005. In 2010, Mr. Shin won Third Prize and two special prizes (Romantic period and Master Class) at the Eastman Young Artists International Piano Competition in America.
Mr. Shin made his Carnegie Hall debut in November 2016 at Weill Recital Hall, performing works by Bach, Beethoven, Busoni, Granados and Prokofiev. He has performed in other prestigious venues, including two solo recitals and a chamber concert at Kumho Art Hall, a "Young Mozart Concert" at The Mozart Hall, the Young Musicians Festival at Youngsan Art Hall, the Korean traditional music festival at the Recital Hall of The Seoul Arts center, and the Gala concert of the Ewha & Kyeonghyang Competition at Baroque Chamber Hall.
Mr. Shin is also an accomplished chamber music performer. He gave a chamber music recital at the invitation of the Kumho Art Hall, and joined the Young Artist Festival of Chamber Music as a member of a Korean chamber group. Additionally, he performed recitals with his Curtis colleagues in Paris, Sarasota, Pittsburgh, and Philadelphia.
Until 2011, Mr. Shin studied with Choong-Mo Kang at the Korea National Institute for the Gifted in Arts and with Mari Kwon while a student at Yewon School. Since then, he has been studying with Robert McDonald at the Curtis Institute of Music.
About Steinway & Sons label
The STEINWAY & SONS music label produces exceptional albums of solo piano music across all genres. The label — a division of STEINWAY & SONS, maker of the world's finest pianos — is a perfect vessel for producing the finest quality recordings by some of the most talented pianists in the world.
Related
Pianist ChingYong Shin on grappling with the Classical repertoire

By Ben Finane

Read More