Cuban Piano Music
Alexandre Moutouzkine
Russian pianist Alexandre Moutouzkine astounds with a virtuosic program of technically demanding and effusively vibrant Cuban music spanning the past two centuries.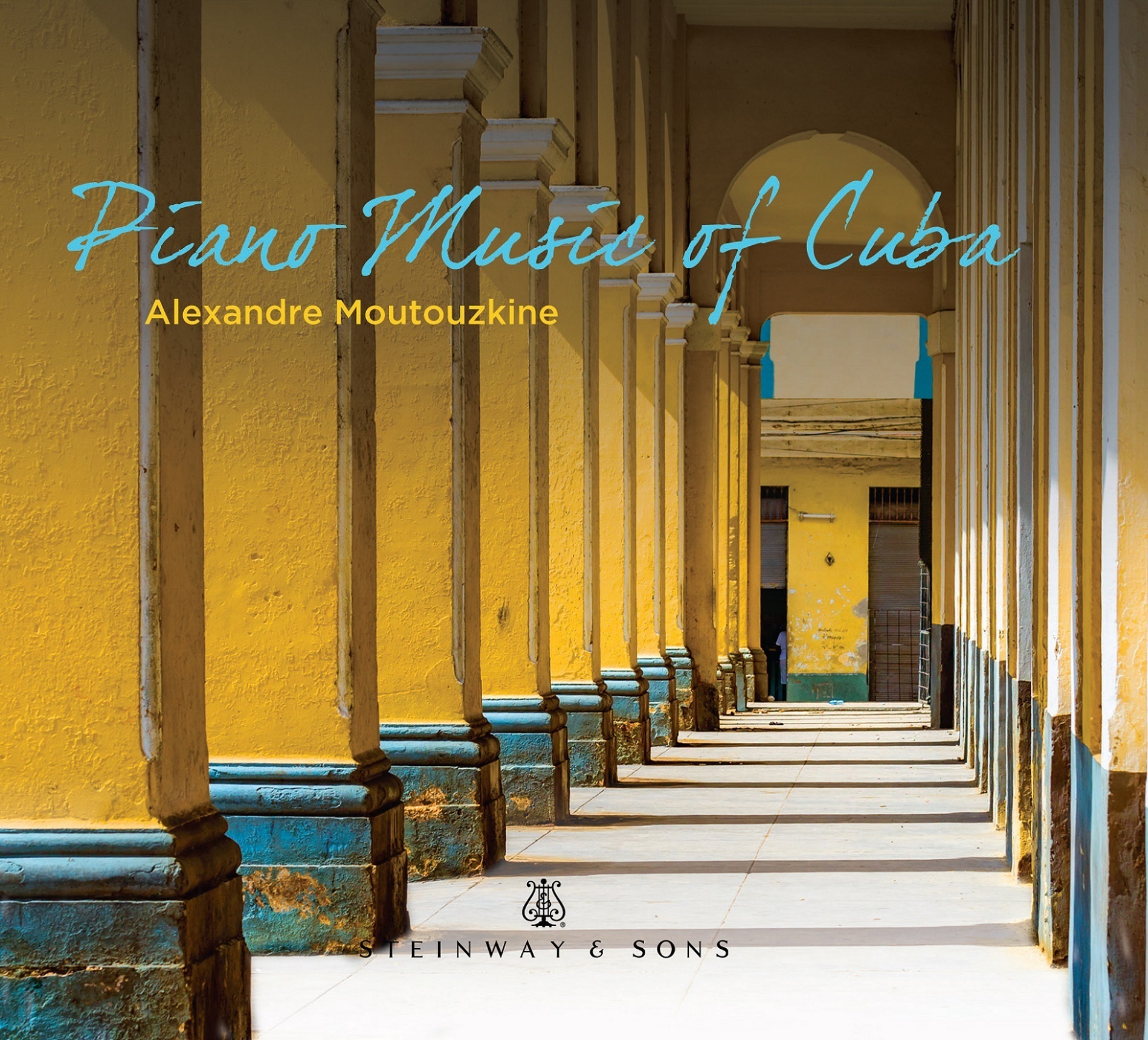 Alexandre Moutouzkine explores the rich musical traditions of dance-inspired music from Cuba.
"Here we have a fascinating recital of lively and diverse piano music from South America... I have thoroughly enjoyed getting to know all this unfamiliar music in Moutouzkine's expert readings."
Fanfare
"This set is a real, unexpected treat that tickles the ears with just the right touch."
MidWest Records
Album Credits
Cuban Piano Music / Alexandre Moutouzkine • STNS 30064
Release Date: 01/20/2017
Recorded January 15 and June 14, 2016 at Steinway Hall, New York City
Producer: Jon Feidner
Engineer: Lauren Sturm
Mixing and Mastering: Daniel Shores
Editing: Robert Hillinck
Executive Producers: Eric Feidner, Jon Feidner
Design: Cover to Cover Design, Anilda Carrasquillo
Piano Technicians: Glen Bingham, Lauren Sturm
Piano: Steinway Model D #597590 (New York)
About the Artist
At age 19 the Russian-American pianist Alexandre Moutouzkine won the Special Award for Artistic Potential at the prestigious Van Cliburn International Competition and since then, Mr. Moutouzkine has gone on to win top prizes in more than 20 international competitions, including the Naumburg, Cleveland, Montreal, Maria Canals (Barcelona) and Arthur Rubinstein (Tel Aviv). He has appeared as a soloist with the Berliner Philharmoniker, Brno Philharmonic Orchestra of the Czech Republic, Israel Philharmonic, Cleveland Orchestra, Radiotelevision Orchestra of Spain, among others.
Alexandre Moutouzkine holds a Master's degree and post-graduate degrees from Manhattan School of Music, where he studied with Solomon Mikowsky. He holds undergraduate degrees from the Hochschule für Musik und Theater in Hannover and Russia's Nizhny Novgorod Music Academy. He received a "Distinguished Alumni Award" from Manhattan School of Music, where he was appointed a faculty member in September 2013.
About Steinway & Sons label
The STEINWAY & SONS music label produces exceptional albums of solo piano music across all genres. The label — a division of STEINWAY & SONS, maker of the world's finest pianos — is a perfect vessel for producing the finest quality recordings by some of the most talented pianists in the world.