David Benoit - The Steinway Sessions
One of the most popular jazz pianists of our day, David Benoit has brought his unique and engaging style to a wide audience.
For his debut on the Steinway label, David Benoit has recorded some of his most well-known tunes – for the first time on solo piano. The album also features the world premiere recording of his "Etudes for the Contemporary Pianist".
"Benoit's collection has a lot of diversity. There are buoyant melodies, dissonance, solitary musings, and playful New Orleans riffs... David Benoit–The Steinway Sessions is a rousing success."

Audiophile Audition
"While his hummable ivory spirit always shines through, Benoit's many attempts to shake and stir the typical expectations make him perhaps the most artistic pop jazz artist around."
AllMusic Guide
Album Credits
David Benoit - The Steinway Sessions • STNS 30066
Release Date: 05/19/2017
Recorded January 29 and May 9, 2016 at Steinway Hall, New York City.
Producer: Jon Feidner
Engineer: Lauren Sturm
Editing: Kazumi Umeda, Jon Feidner
Mixing and Mastering: Daniel Shores

Executive Producers: Eric Feidner, Jon Feidner
Design: Cover to Cover Design, Anilda Carrasquillo
Photo of David Benoit: Lori Stoll
Piano: Steinway Model D #519920 (Hamburg)
About the Artist
For three decades, the GRAMMY®-nominated pianist/composer/ arranger David Benoit has reigned supreme as one of the founding fathers of contemporary jazz. His latest and thirty-fifth recording as a leader and his first with a vocalist, 2 In Love, was released in 2015 featuring Jane Monheit, the GRAMMY®- nominated, cool-toned chanteuse from New York, who burst on the scene in 1998 as the first runner-up in the Thelonious Monk International Vocalist Competition. Benoit received three GRAMMY® nominations in the categories of Best Contemporary Jazz Performance for "Every Step of the Way" (1989), Best Large Ensemble Performance for GRP AllStar Big Band (1996), and Best Instrumental Composition for "Dad's Room", the latter from the album Professional Dreamer (2000). In 2010, Benoit received a Lifetime Achievement Award from the American Smooth Jazz Awards, and he's worked with an impressive potpourri of musicians including the Rippingtons, Emily Remler, Alphonse Mouzon, Dave Koz, Faith Hill, David Sanborn, CeCe Winans and Brian McKnight. Benoit's film scores include The Stars Fell on Henrietta (1995), produced by Clint Eastwood, and The Christmas Tree, produced by Sally Field, which was voted Best Score of 1996 by Film Score Monthly.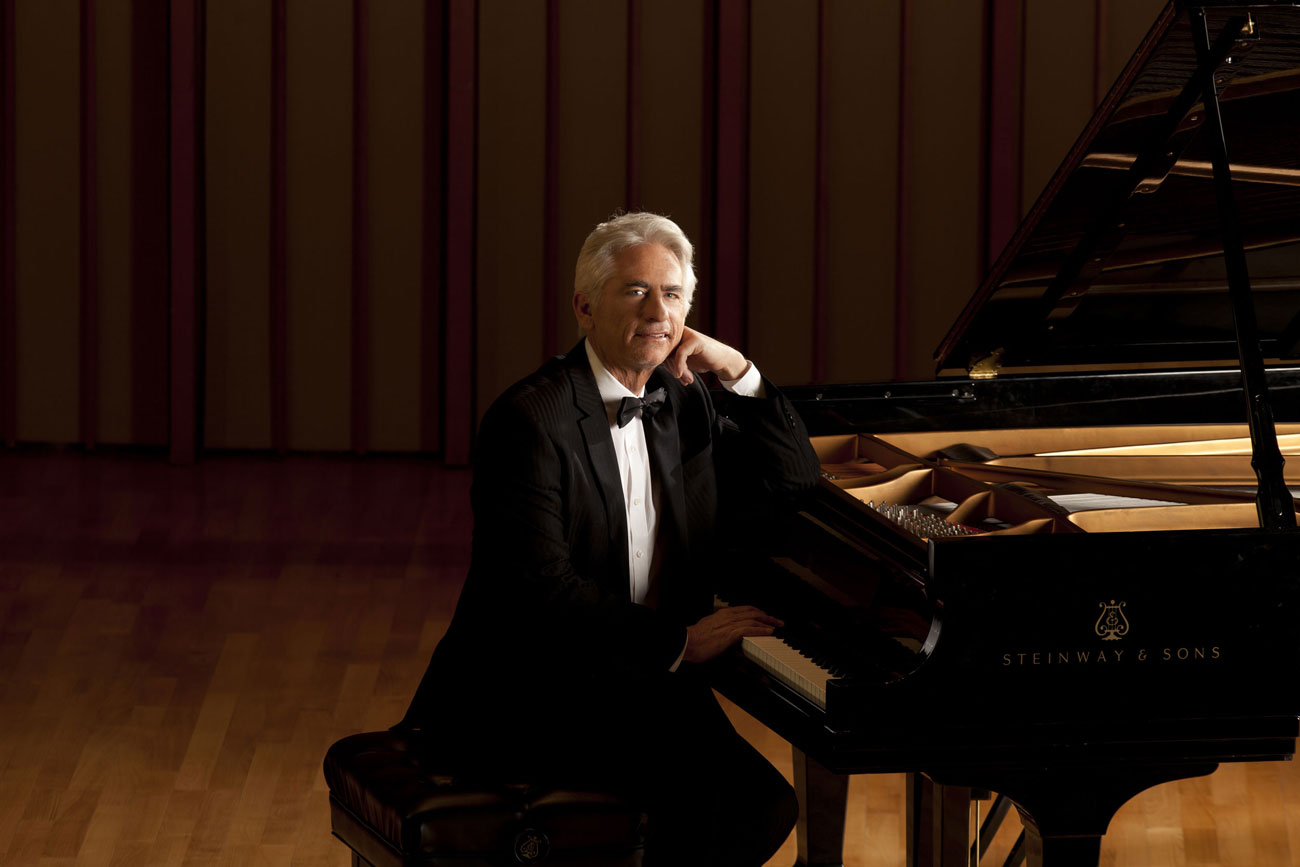 Benoit has served as conductor with a wide range of symphonies including the Los Angeles Philharmonic, Asia America Symphony Orchestra and the London Symphony Orchestra. A longtime guest educator with the Mr. Holland's Opus Foundation, he received that organization's Excellence in Music Award in 2001. His musical selections have been featured on The Weather Channel and his version of Vince Guaraldi's "Cast Your Fate to the Wind" is included on a compilation The Weather Channel Presents: Smooth Jazz II (2008). Benoit also currently hosts a morning radio show on KKJZ 88.1 FM in Long Beach, CA.
About Steinway & Sons label
The STEINWAY & SONS music label produces exceptional albums of solo piano music across all genres. The label — a division of STEINWAY & SONS, maker of the world's finest pianos — is a perfect vessel for producing the finest quality recordings by some of the most talented pianists in the world.