Debussy
Antonio Pompa-Baldi
The fine Italian pianist Antonio Pompa-Baldi plays Debussy's popular Children's Corner Suite, his delightful Suite bergamasque and expressive performances of the two Arabesques.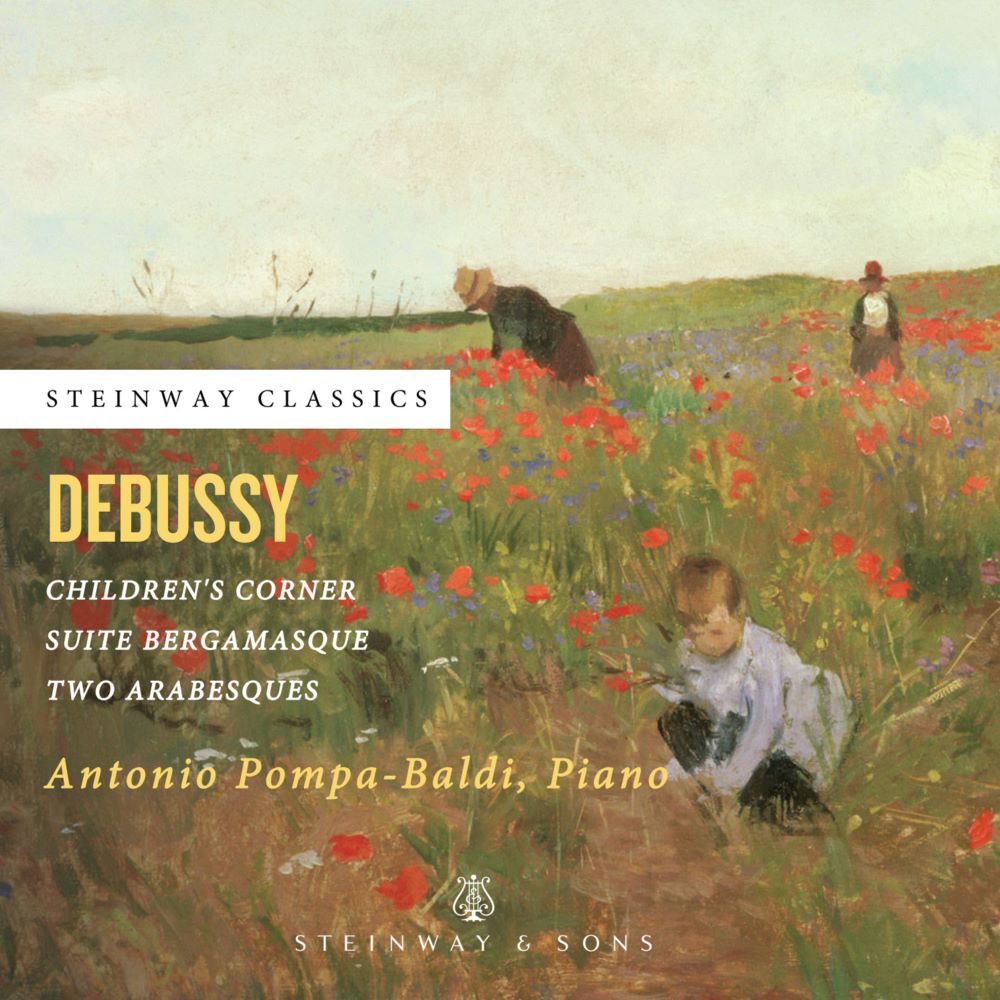 "Pompa-Baldi's grasp of melodic articulation shines... the pianist expands his instrumental creativity and ferocity. It never gets boring."
— Audiophile Audition
"Pompa-Baldi's effortless virtuosity...gives the performances their flair."
— AllMusic Guide
Album Credits
Debussy / Antonio Pompa-Baldi • STNS 30168
Release Date: 11/06/2020
Recorded at Steinway Hall, New York City.
Producer: Jon Feidner
Engineer: Lauren Sclafani
Assistant Engineer: Melody Nieun Hwang
Production Assistant: Renée Oakford
Mixing and Mastering: Daniel Shores
Executive Producers: Eric Feidner, Jon Feidner
Art Direction: Jackie Fugere
Design: Cover to Cover Design, Anilda Carrasquillo
Cover Painting: Poppies in a Field by Mary Cassatt
Piano Technician: Lauren Sclafani
Piano: Steinway Model D # 607799 (New York)
About the Artist
Antonio Pompa-Baldi is an Italian pianist. He won the Cleveland International Piano Competition in 1999, and embarked on a career that continues to extend across five continents. A top prize winner at the 1998 Marguerite Long Competition in Paris, France, he also won a silver medal at the 2001 Van Cliburn International Piano Competition.
Pompa-Baldi appears regularly at the world's major concert venues including New York's Carnegie Hall, Paris' Salle Pleyel, Milan's Sala Verdi, Shanghai's Grand Theatre, and Boston's Symphony Hall. He performed in London, Tokyo, Seoul, Beijing, Los Angeles, Philadelphia, Kiev, Auckland, and Hong Kong, to name a few. Recent live performances include the 5 Beethoven Piano Concertos, as well as the complete Rachmaninoff Piano Concertos and Rhapsody on a Theme of Paganini. His extensive recording catalogue features over 30 CDs and is constantly growing.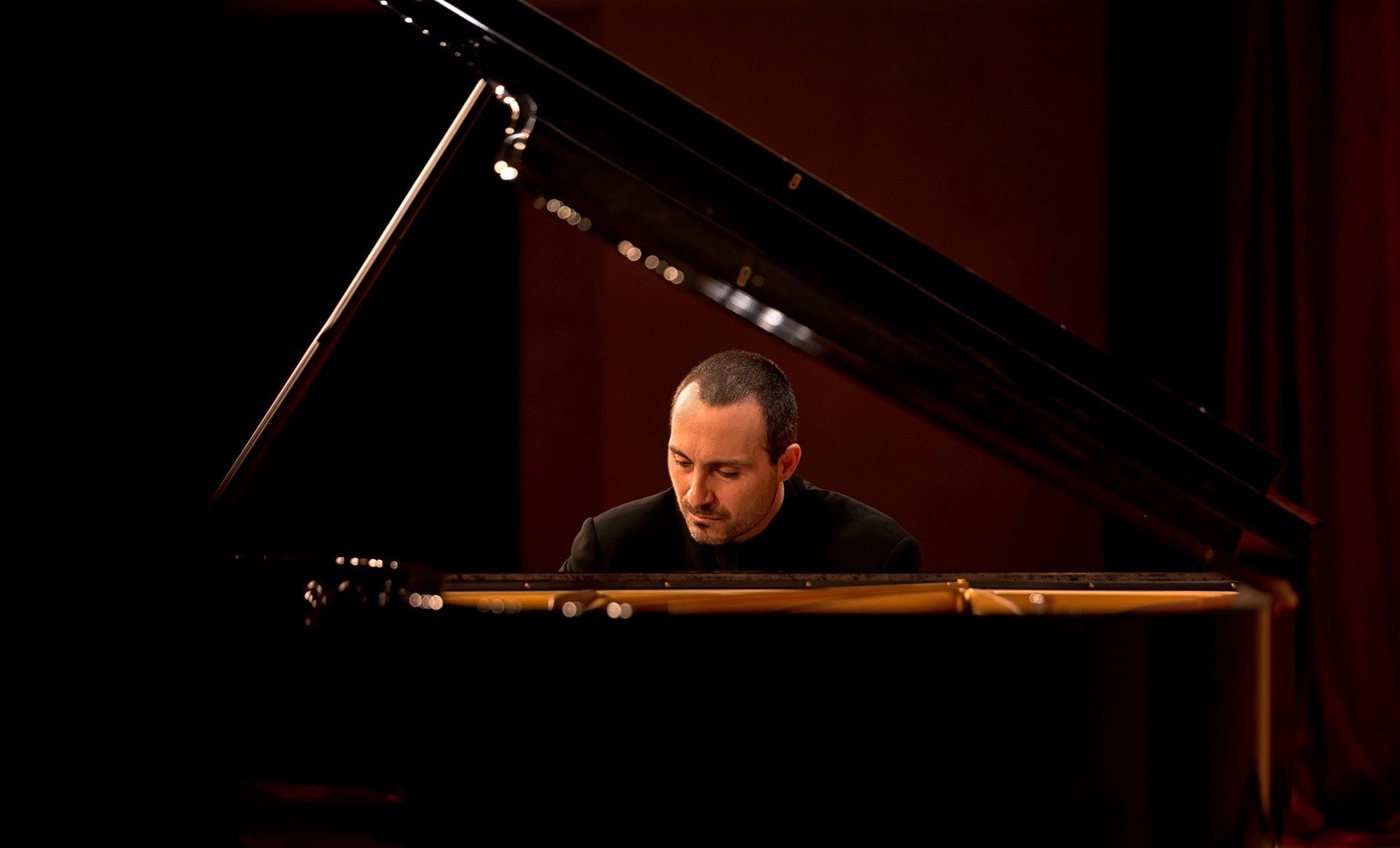 Pompa-Baldi's albums include the complete music for solo piano and chamber music of Edvard Grieg, and discs dedicated to Schumann, Rachmaninoff, Liszt, and Brahms, among many others. His 2018 album on the Steinway & Sons label, Napoli, contains 20 improvisations on Italian songs by Roberto Piana. His debut album for Steinway was The Rascal and the Sparrow, which juxtaposed solo piano arrangements of Francis Poulenc and Edith Piaf,
A Steinway artist, Mr. Pompa-Baldi is on the piano faculty of the Cleveland Institute of Music, and serves regularly on the juries of major piano competitions such as Cleveland, Grieg (Bergen), Minneapolis (E-Competition), Hilton Head, San Jose, Lang Lang (Shenzhen), and BNDES Rio de Janeiro. He is the founder and artistic director of Todi International Music Masters, an Italian pedagogical summer camp featuring concerts and masterclasses for talented young musicians. He is an honorary guest professor at many institutions including the China National Conservatory in Beijing.
About Steinway & Sons label
The STEINWAY & SONS music label produces exceptional albums of solo piano music across all genres. The label — a division of STEINWAY & SONS, maker of the world's finest pianos — is a perfect vessel for producing the finest quality recordings by some of the most talented pianists in the world.