Fantasies
Stanislav Khristenko
The Ukrainian born pianist, consistently praised for his alluring combination of deep sensitivity and impeccable technique, conjures a sonic wonderland on his STEINWAY & SONS debut.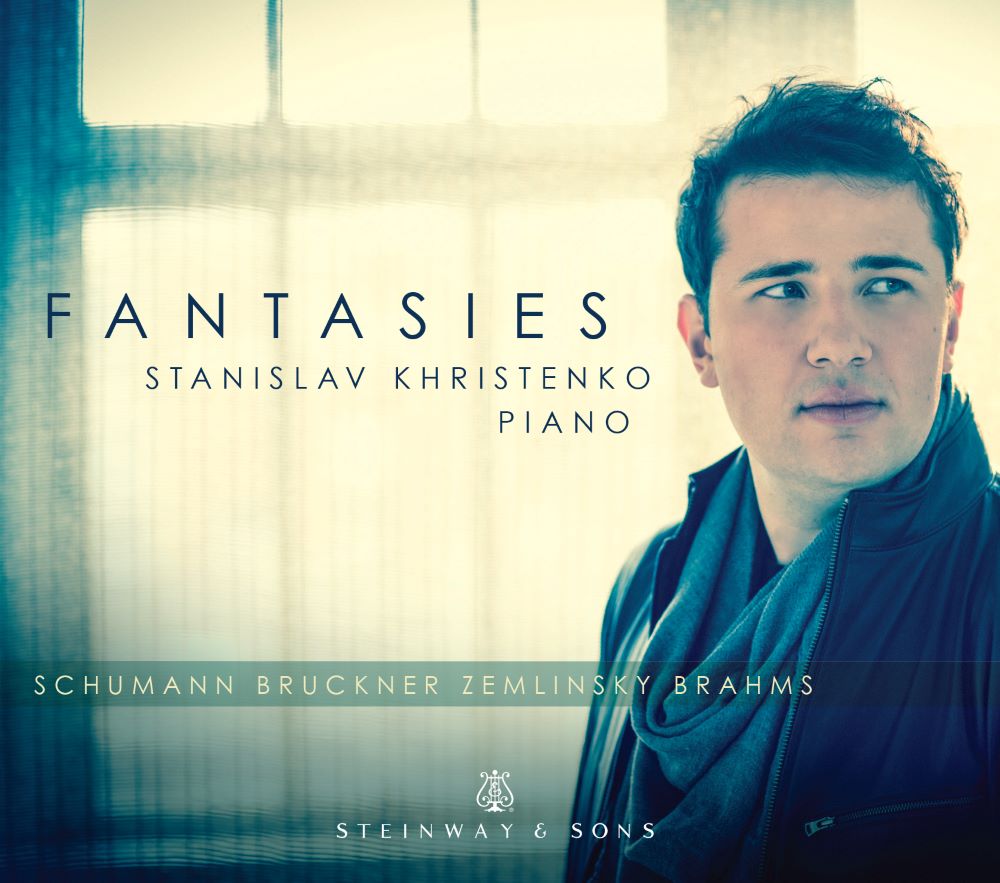 In addition to Schumann's Phantasie in C Major, Op. 17, an iconic work of the early Romantic repertoire, Khristenko delves into Fantasies by Brahms, Bruckner and Zemlinsky.
Praised by The Washington Post for his ability to "spin a story," Stanislav Khristenko builds his raconteur reputation on Fantasies, his poignant STEINWAY & SONS debut album (STNS 30032). An homage to the Romantics, Khristenko brings his unhurried tenderness and superlative technique to Fantasies by Schumann, Brahms, Bruckner and Zemlinsky.
The disc opens with Schumann's beloved Phantasie in C Major, Op. 17, of which he wrote to Clara Wieck "the first movement may well be the most passionate I have ever composed — a deep lament for you." The piece, dedicated to Franz Liszt, is a technical marvel and Khristenko rises to its challenges, suspending a shimmering, celestial surface over the work's earthy emotional core. His performance of this piece at the 2013 Cleveland International Piano Competition helped him to capture the top prize.
On Bruckner's Fantasie in G Major, Khristenko applies a subtle, intuitive rubato that perfectly captures the sweet longing of deceptively powerful miniature. He savors the darkness of Zemlinsky's fin de siècle Fantasien über Gedichte von Richard Dehmel, Op. 9, with the sparkling runs of the final movement arriving like long-awaited rays of sunshine. For Brahms's seven-movement Fantasies, Op. 116, Khristenko flexes his muscles on the Capriccios, exacting dexterous control over all 10 fingers, while never losing sight of the complex emotional tapestry that Brahms wove into his structures.
"His playing of the Schumann is appropriately impulsive; it sings and soars, but it also has sinew and tautness. What is perhaps more surprising is the poise and inner feeling pianist brings to the late Brahms pieces. In both Brahms and Schumann Khristenko applies suppleness of phrasing and a genuine legato."

Fanfare

"This assemblage of keyboard fantasies exemplifies Khristenko's penchant for this form of musical expression, since it allows him great personal freedom in the course of displaying a brilliant technique and refined sensitivity to the Romantic composers he champions."

Audiophile Audition
Album Credits
Fantasies / Stanislav Khristenko • STNS 30032
Release Date: 05/27/2014
Recorded January 20-22, 2014 at Sono Luminus Studios, Boyce, Virginia
Producer: Dan Merceruio
Engineer: Daniel Shores

Executive Producers: Jon Feidner, Eric Feidner
Art Direction: Jackie Fugere
Design: Oberlander Group
Cover Photo: Dario Acosta
Piano Technician: John Veitch
Piano: Model D #590904 (New York)
About the Artist
Stanislav Khristenko's performances have captivated audiences on four continents since his first solo recital at the age of 11 at the Kharkiv Philharmonic Hall in Ukraine. A "poet of piano" (Le Soir, Belgium), Mr. Khristenko has been praised for his emotional intensity, charismatic expression, "palette of touches", "solid" and "precise" technique by The New York Times, The Washington Post and Miami Herald (USA); Gramophone and BBC Music (UK) and El Pais (Spain).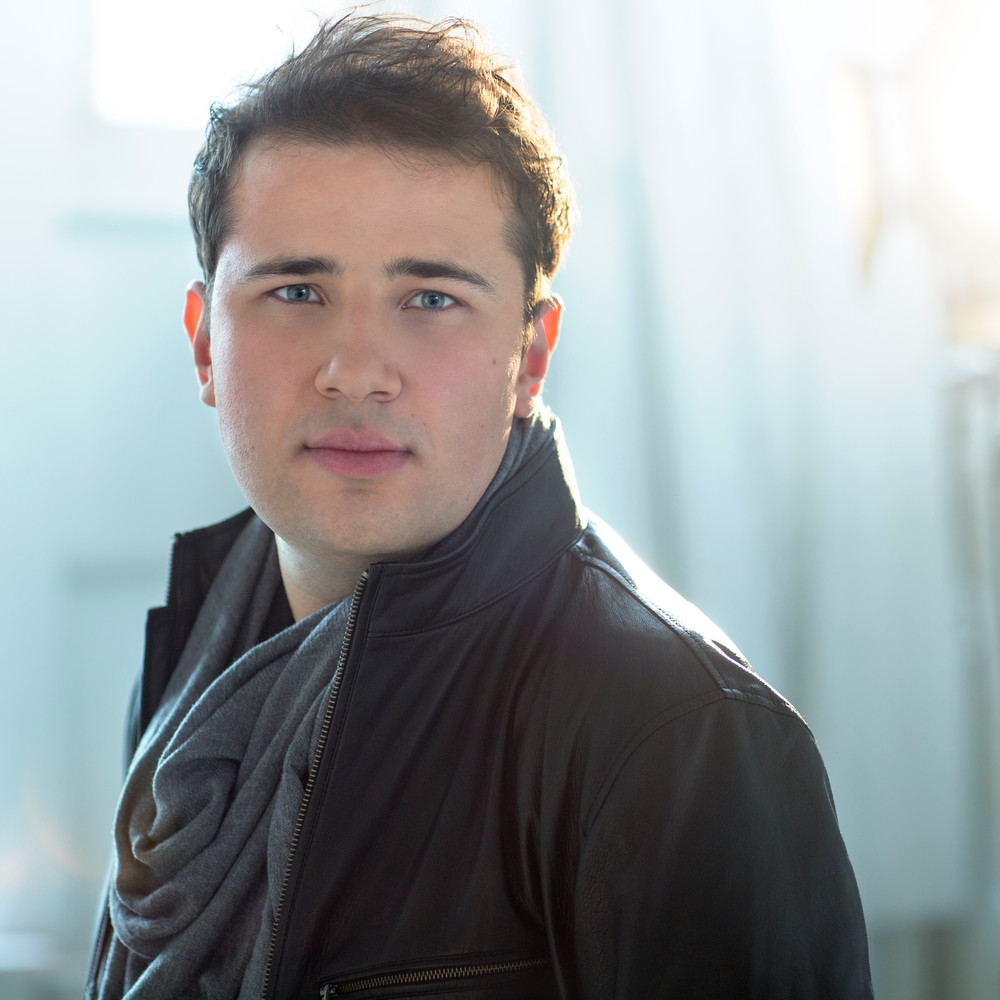 As a concert pianist, Stanislav Khristenko received prizes at over 30 international piano competitions including Cleveland International Piano Competition, Maria Canals International Piano Competition and Queen Elisabeth International Music Competition. His recordings have been released on Steinway & Sons, Naxos, Oehms, and Toccata Classics. Mr. Khristenko has appeared as a piano soloist with the Cleveland Orchestra, Phoenix, Puerto Rico and Richmond Symphonies, National Orchestra of Belgium, Bilbao, Madrid and Tenerife Symphony Orchestras, Liege Royal Philharmonic, and Suwon Philharmonic Orchestra, among others. His performance highlights include solo recitals at Carnegie Hall, Vienna Konzerthaus, Palais de Beaux-Arts in Brussels, as well as performances with orchestras in the Berlin Philharmonie, Seoul Arts Center, Moscow Conservatory Great Hall and Hong Kong City Hall. Stanislav Khristenko is a Steinway Artist.
About Steinway & Sons label
The STEINWAY & SONS music label produces exceptional albums of solo piano music across all genres. The label — a division of STEINWAY & SONS, maker of the world's finest pianos — is a perfect vessel for producing the finest quality recordings by some of the most talented pianists in the world.