The young Italian pianist/composer Moira Lo Bianco bridges centuries and musical boundaries dissolve. This haunting and beautiful album makes the ancient modern and the modern timeless.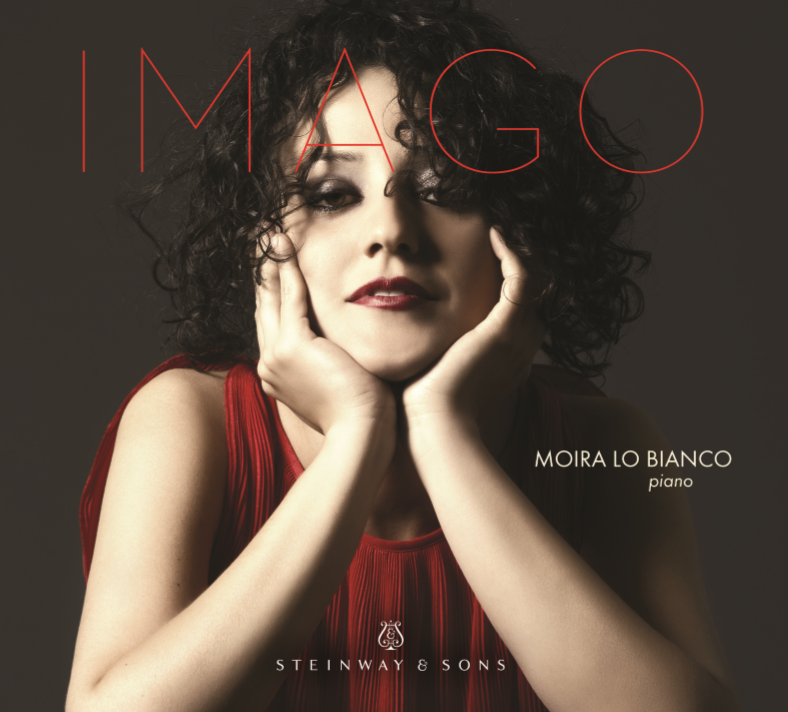 Moira Lo Bianco weaves together a beautiful musical tapestry in her solo album, Imago. Presenting varied musical forms, including unmeasured preludes, free-form pieces, suites, and song forms, Lo Bianco fuses together popular and unknown, and notation and improvisation to display her masterful artistry.
'Imago' — the Latin word for image or portrait — only begins to suggest the imaginative and diverse musical worlds presented here by Italian pianist and composer Moira Lo Bianco. The music floats effortlessly between the furthest reaches of harmonic possibility, melodic development, and rhythmic impulse in characterful performances that span the perceived gap between written and unwritten music.
"This classical pianist is one of those players that isn't afraid to make a program of Cobain/Gaga/Part/Satie and others under the same roof at the same time and make it all work almost with none of the disparate camps being any the wiser. Well trained with an ear and a touch that gives it all back and then some."
Midwest Record
"Moira Lo Bianco combines classical rigor with a flair for improvisation... In this freewheeling collection she plays Couperin's D major Sonata with remarkable rhythmic freedom...Arvo Part's 'Fur Alina' somehow sums up this pianist's gift for creating an environment of mystical plasticity."
American Record Guide
Album Credits
Imago / Moira Lo Bianco • STNS 30060
Release Date: 03/11/2016
Recorded for Spirio on March 6, 2015, April 30, 2015,
June 29, 2015, and September 17, 2015 at Steinway Hall, New York City.
Audio Recording made November 24-25, 2015 at
Sono Luminus Studios, Boyce, Virginia.
Producer: Jon Feidner
Audio Recording Engineer: David Angell
Mixing and Mastering Engineer: Daniel Shores
Spirio Editing: Jon Feidner
Executive Producers: Eric Feidner, Jon Feidner
Production Assistant: Robert Hillinck
Design: Cover to Cover Design, Anilda Carasquillo
Cover Photo: Armando Grillo
Spirio Record Piano: Steinway Model B #567568 (New York)
Spirio PIayback Piano: Steinway Model B #576497 (New York)
Piano Technician: Glen Bingham
About the Artist
Moira Lo Bianco's approach to music combines classical piano with improvisation. Her study of classical piano inspired a passion for J.S. Bach and Béla Bartók, who have both greatly influenced her, and she completed her Bachelor of Arts with an ethnomusicology thesis on Calabrian folk music and its traditions. She has also studied film scoring under Oscar award-winning composer Luis Bacalov, and further pursued piano at Berklee College of Music where she now sits on the piano faculty.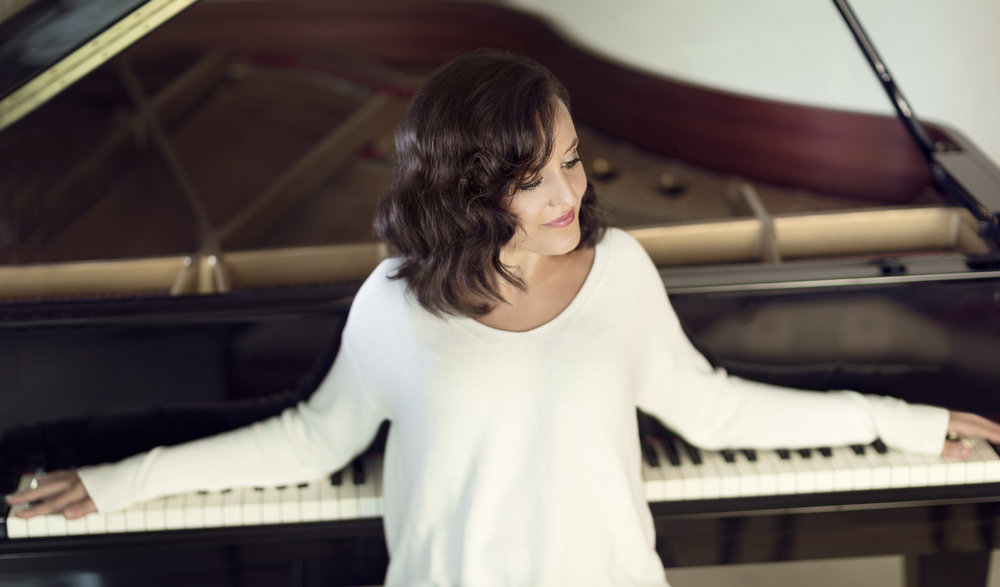 She has performed in prominent venues and festivals across the United States and Italy, and collaborated with many noteworthy musicians including oud and violin virtuoso Simon Shaheen, Global Jazz Institute director Marco Pignataro, and clarinetist Kinan Azmeh of the Silk Road Ensemble. In 2013, she released her debut album — Lunaria — featuring bass player Bruno Raberg and drummer Marcello Pellitteri. She also started a workshop series 'Classical Chords — Improvisation for Classical Pianists,' which is indicative of her commitment to bring classical music to unconventional venues and help new generations of listeners understand and appreciate its influence on contemporary styles. Nominated for Jazz Artist of the Year at the 2013 Boston Music Awards, Moira is a Steinway Artist and a Steinway Educational Partner.
About Steinway & Sons label
The STEINWAY & SONS music label produces exceptional albums of solo piano music across all genres. The label — a division of STEINWAY & SONS, maker of the world's finest pianos — is a perfect vessel for producing the finest quality recordings by some of the most talented pianists in the world.