Kenny Broberg
sonatas by
Medtner, Rachmaninov, Scriabin
Kenny Broberg, one of the most decorated and internationally renowned pianists of his generation, debuts on the Steinway & Sons label with a program of virtuosic music by Medtner, Rachmaninov and Scriabin.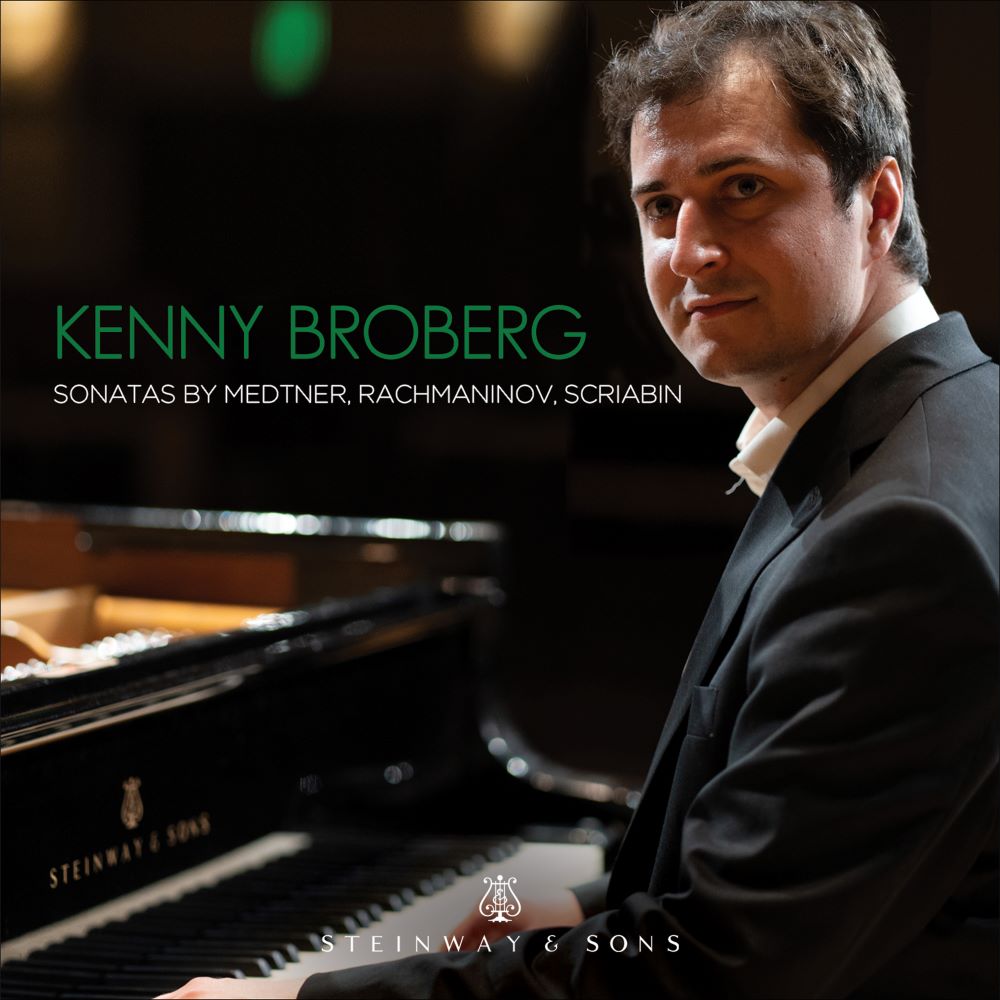 Kenny Broberg has been Praised for his inventive, intelligent and intense performances.
"Rachmaninov, Scriabin, and Medtner have a rich history between them. The album gives listeners insight into that history, through these four challenging and exciting pieces (Rachmaninov's Sonata No. 2 in B flat minor, Op. 36; Alexander Scriabin's Sonata No. 5, Op. 53; Nikolai Medtner's Sonata in E minor, Op. 25 No. 2 "Night Wind" and Danza festiva, Op. 38 No. 3.) These three composers' lives are all inextricably linked together. They befriended each other, they challenged each other, and they inspired each other. Bringing their compositions together on this album is something I will cherish for years to come."
— Kenny Broberg
ALBUM CREDITS
Kenny Broberg - Sonatas By Medtner, Rachmaninov, Scriabin • STNS 30198
Release Date: 01/06/2022

Recorded November 1, 2021 at Sono Luminus Studios, Boyce, Virginia.
Producer: Dan Merceruio
Engineer: Daniel Shores
Assistant Engineer: Joshua Frey
Mixing and Mastering Engineer: Daniel Shores

Executive Producers: Eric Feidner, Jon Feidner
Art Direction: Jackie Fugere
Design: Cover to Cover Design, Anilda Carrasquillo
Artist Liaisons: Vivian Chiu, Rosalie Burrell
Photos of Kenny Broberg: Lee Clifford and Polina Osherov
Production Assistant: Renée Oakford
Piano: Steinway & Sons Model D #590904
Piano Technician: John Veitch
About the Artist
During his auspicious career before winning the 2021 American Pianists Awards and Christel DeHaan Classical Fellowship, Kenny Broberg captured the silver medal at the 2017 Van Cliburn International Piano Competition and a bronze medal at the 2019 International Tchaikovsky Competition as well as prizes at the Hastings, Sydney, Seattle and New Orleans International Piano Competitions, becoming one of the most decorated and internationally renowned pianists of his generation. Broberg is lauded for his inventive, intelligent and intense performances.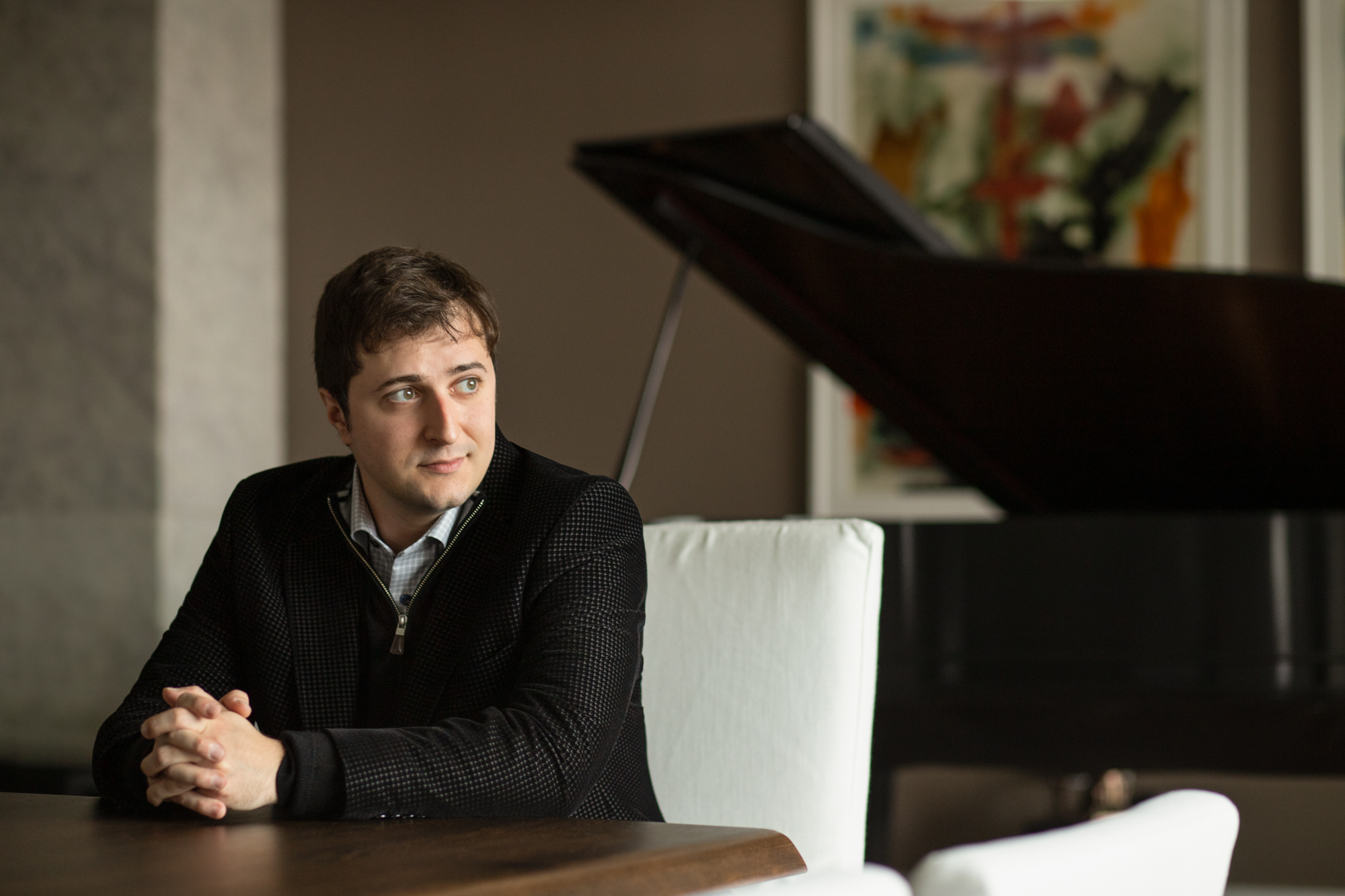 Crediting his first exposure to classical music to his Italian grandfather's love of The Three Tenors, Broberg began piano lessons on his family's upright piano at age 6. During his childhood in Minneapolis, he began studying piano with Dr. Joseph Zins at Crocus Hill Studios in Saint Paul. Throughout high school, he balanced his musical lessons with playing baseball and hockey. He remains an avid fan of both the Minnesota Twins and Minnesota Wild and checks their scores while on breaks during his practice.
Broberg earned a Bachelor of Music degree in 2016 at the University of Houston's Moores School of Music, studying under Nancy Weems. He continued his studies at Park University in Parkville, Missouri, under the direction of Stanislav Ioudenitch, the gold medalist at the 2001 Van Cliburn International Piano Competition. In Fall 2022, Broberg joined the Reina Sofía School of Music in Madrid as Deputy Professor of the Fundación Banco Santander Piano Chair led by Ioudenitch.
Performing on stages and in concert halls across Europe, Asia, Australia, and North America, Broberg has worked with some of the world's most respected conductors, including Ludovic Morlot, Kent Nagano, Leonard Slatkin, Vasily Petrenko, Nicholas Milton, John Storgårds, Carlos Miguel Prieto, Gerard Schwarz and Stilian Kirov. He has collaborated with the Royal Philharmonic and the Minnesota, Indianapolis, Kansas City, Sydney, Seattle and Fort Worth Symphonies, among others. He has been featured on WQXR, Performance Today, Minnesota Public Radio and ABC (Australia) Radio, and presented his original composition "Barcarolle" on NPR in March 2021.
About Steinway & Sons label
The STEINWAY & SONS music label produces exceptional albums of solo piano music across all genres. The label — a division of STEINWAY & SONS, maker of the world's finest pianos — is a perfect vessel for producing the finest quality recordings by some of the most talented pianists in the world.