Pianist Sean Chen performs striking and imaginative works by Ravel and Scriabin, composed in the early years of the 20th century before World War I.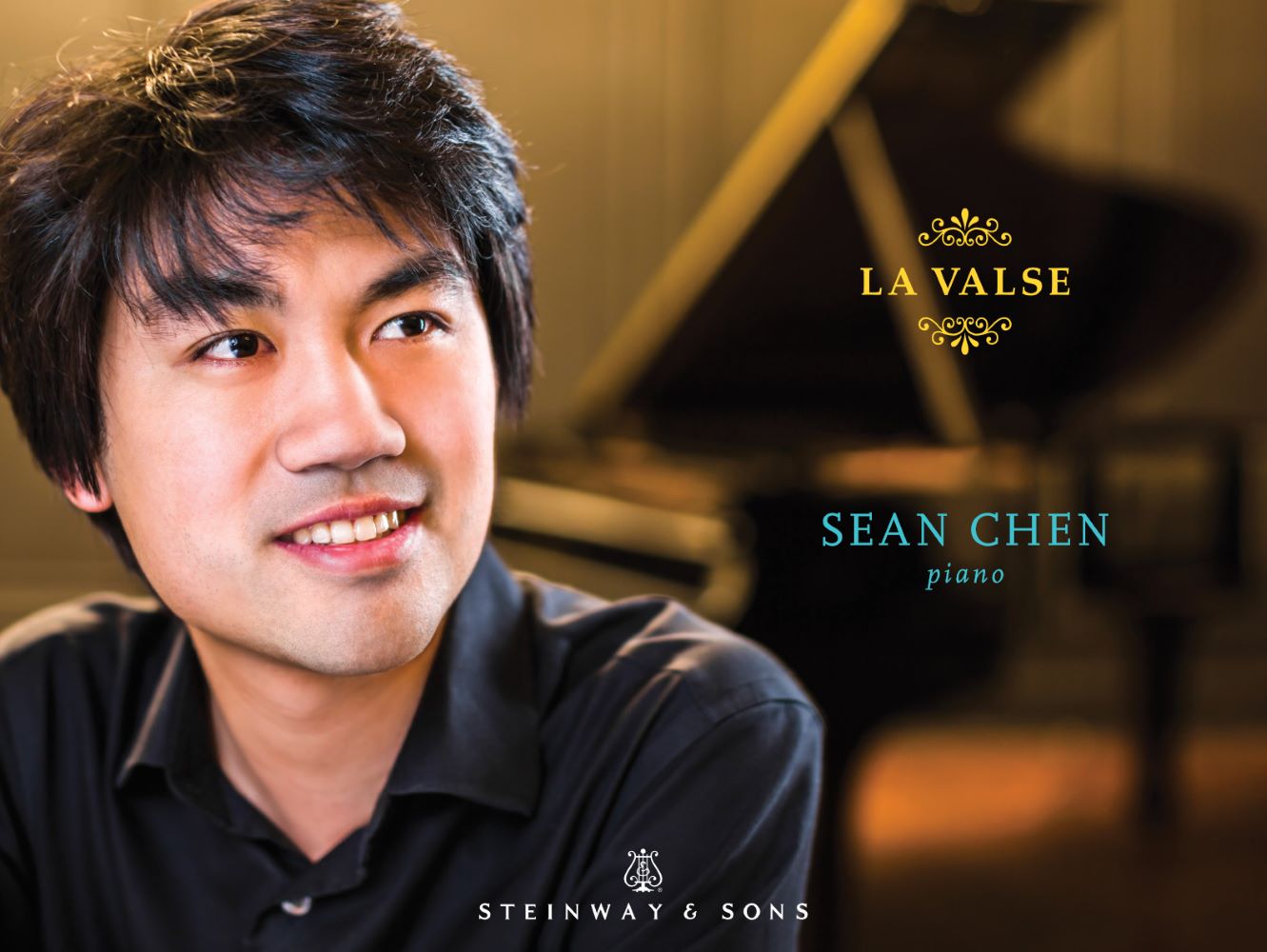 Sean Chen has the rare ability to combine poetic musical sensibilities and dazzling technical prowess (LA Examiner)
Described as an "American shooting star" blessed with "outstanding stage presence combined with an extraordinary technique and musicianship" (Theater Jones), pianist Sean Chen's La Valse celebrates the music of two important early modern composers, Maurice Ravel and Alexander Scriabin.
Featured works include Scriabin's Valse in A-­flat Major (1903), Sonata No.4 in F-­sharp Major (1903), and Sonata No.5 (1907); and Ravel's Menuet antique (1895), Valses nobles et sentimentales (1911), Menuet sur le nom d'Haydn (1909), and Prélude (1913). With one exception, all the pieces on the album were composed after 1895 and before the beginning of World War I. The tensions between old classical forms and the progressive harmonies of the modern era are evident throughout. The last track on the album is Chen's own transcription of Ravel's La Valse, originally composed in 1919-­20. La Valse, originally meant to be a ballet, was published as an orchestral poème chorégraphique instead. Ravel also prepared versions for solo piano and for two pianos. Chen's transcription draws on all of Ravel's different scores.
This album, Chen's first for STEINWAY & SONS, was recorded as part of Chen's award package as the winner of the American Pianist Association's DeHaan Classical Fellowship. Joel Harrison, President/CEO and Artistic Director of the APA, describes Chen as "one of the most dynamic and engaging artists of his generation." 2013 was a landmark year for Chen: in addition to the APA Fellowship, he also took third prize at the 2013 Cliburn competition.
"Chen's playing is brilliant, subtle, and spontaneous, and his mastery of the piano's tone colors makes the music highly effective, especially for those who want to hear the audible connections between Ravel and Scriabin."

AllMusic Guide

"Scriabin's Valse is given a delicious performance. Once the excellence of the piano recording has sunk in, it is Chen's sensitivity that impresses."

Fanfare

"That Chen has performed music near and dear to his iconoclastic musical heart exudes through every moment of this impressive disc, a display of a superior digital talent guided by a penetrating artistic intellect."

Audiophile Audition
Album Credits
La Valse / Sean Chen • STNS 30029
Release Date: 3/25/2014
Recorded September 6 - 19, 2013 at Sono Luminus Studios, Boyce Virginia.
Producer: Dan Merceruio
Engineer: Daniel Shores

Executive Producers: Eric Feidner, Jon Feidner
Art Direction: Oberlander Group
Photo of Sean Chen: Chris Lee
Piano Technician: John Veitch
Piano: Steinway Model D #590904 (New York)
About the Artist
Pianist Sean Chen is being hailed as a rising star with a "million-­volt smile" and a "formidable set of fingers" (Dallas Morning News). In 2013 Chen won the American Pianists Association's DeHaan Classical Fellowship, one of the most lucrative and significant prizes availableto an American pianist; he also won Third Prize at the 14th Van Cliburn International Piano Competition, becoming the first American to reach the finals since 1997. He received Second Prize at the 2011 Seoul International Music Competition, Third Prize at the 2013 Morocco Philharmony International Piano Competition, Best Performance of an American Work at the 2009 Cleveland International Piano Competition, and he was a semifinalist at the 2012 Leeds International Piano Competition.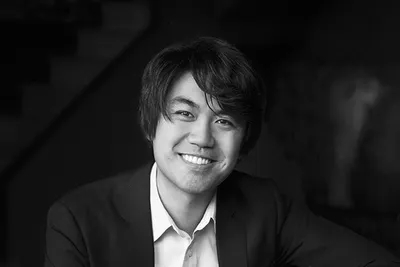 Chen has appeared as soloist with the Indianapolis Symphony Orchestra under Gerard Schwarz, Fort Worth Symphony Orchestra under Leonard Slatkin, Indianapolis Chamber Orchestra, Suwon City Philharmonic, New West Symphony, and the Juilliard Orchestra. Highlights of his 2013–14 season include return invitations with Indianapolis and Fort Worth, performances at the Concertgebouw in Amsterdam and Jordan Hall in Boston, and recital and concerto appearances across the United States and Europe. He has performed new works by Lisa Bielawa, Michael Williams, Nicco Athens, Michael Gilbertson, and Reinaldo Moya, among others. His CD releases include an album of Michael Williams's solo piano works on the Parma label, a recording from the Cliburn competition on Harmonia Mundi, and this solo recording on the STEINWAY label as part of his American Pianists Association prize.
Born in 1988 in Margate, FL, Chen grew up in the Los Angeles area of Oak Park, CA. His impressive achievements before college included receiving an NFAA ARTSweek award, a prize at the California International Young Artist Competition, the Los Angeles Music Center's Spotlight Award, the Evelyn Vonar Storrs Scholarship, and the Glenn Miller Scholarship. These honors combined with his extraordinary intellect facilitated offers of acceptance by MIT, Harvard, and the Juilliard School; choosing to study music, Chen earned his Bachelor's and Master's degrees at Juilliard, where he won the 2010 Gina Bachauer Piano Competition, the 2010 Munz Scholarship, and first prize at the 2008 Juilliard Concerto Competition. While attending Juilliard, Chen was the recipient of a notable third-­party scholarship: the 2010 Paul and Daisy Soros Fellowship for New Americans. He received his Artist Diploma in 2014 at the Yale School of Music as a George W. Miles Fellow. His teachers include Hung-Kuan Chen, Edward Francis, Jerome Lowenthal, and Matti Raekallio.
About Steinway & Sons label
The STEINWAY & SONS music label produces exceptional albums of solo piano music across all genres. The label — a division of STEINWAY & SONS, maker of the world's finest pianos — is a perfect vessel for producing the finest quality recordings by some of the most talented pianists in the world.