Latin Jazz
Simon Mulligan
This entry in the Steinway Standards series focuses on the music of Brazil and its distinctive bossa nova and samba rhythms and harmonies.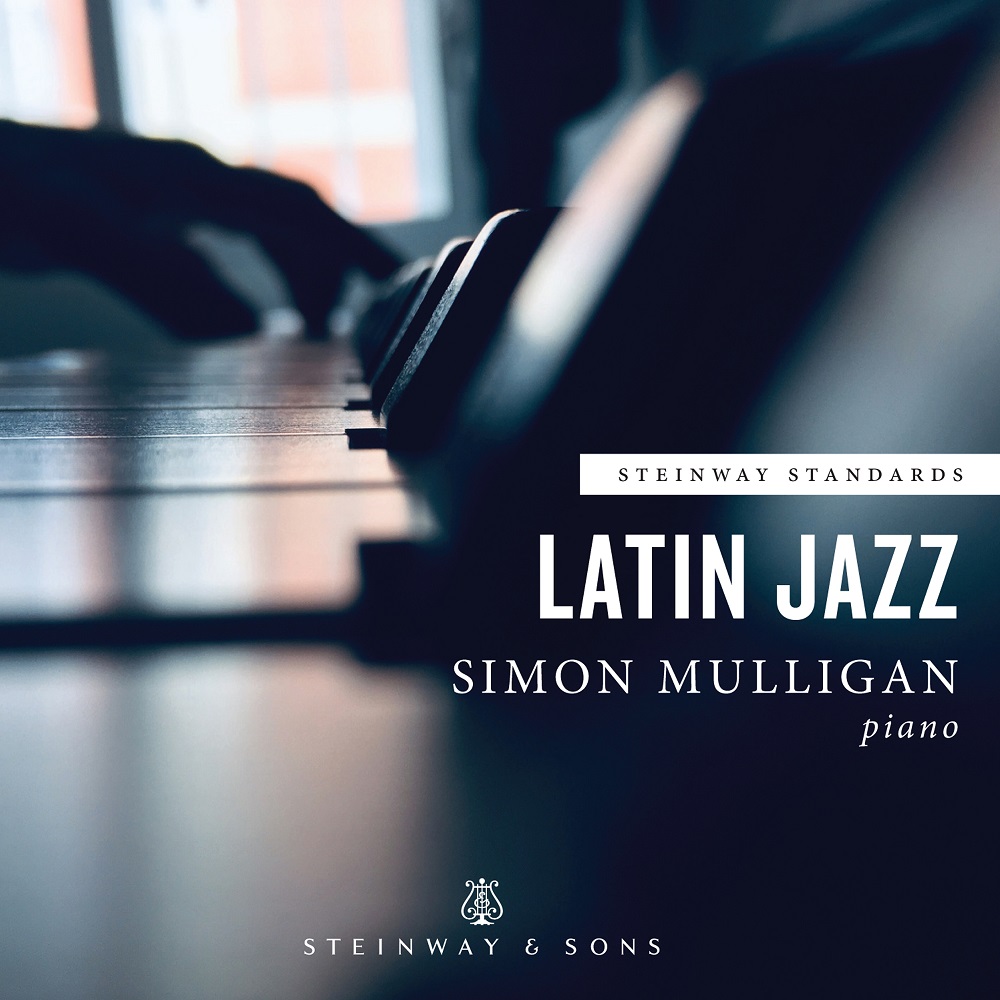 The music of the great Antonio Carlos Jobim and other Brazilian composers are showcased in sophisticated performances by Simon Mulligan
ALBUM CREDITS
Latin Jazz / Simon Mulligan • STNS 30113
Release Date: 06/07/2019
Recorded 2014 – 2015 at Steinway Hall, New York City.
Producer: Jon Feidner
Engineer: Lauren Sclafani
Assistant Engineer: Melody Nieun Hwang
Production Assistant: Renée Oakford
Mixing and Mastering: Daniel Shores

Executive Producers: Eric Feidner, Jon Feidner
Art Direction: Jackie Fugere
Piano Technician: Lauren Sclafani
Piano: Steinway Model D #597590 (New York)
About the Artist
British pianist Simon Mulligan is, according to the Times of London 'the most abundantly gifted of pianists.' Pulitzer prizewinning composer Paul Moravec calls him 'a pianist with complete mastery of the instrument', while Herbie Hancock says 'You have a phenomenal touch, man!' In addition to his extensive discography and vast repertoire, Mulligan's solo work gains praise from critics and audiences alike, and his collaborations include performances and recordings with Yehudi Menuhin, Joshua Bell, Leonard Slatkin and Sting. He has performed all over the world, most notably at Carnegie Hall in New York, the Wigmore Hall and Royal Albert Hall in London, Suntory Hall in Tokyo, as well as private performances for Her Majesty the Queen and President Barack Obama. His keen interest in film composition led to a long association with composer Michael Kamen, culminating in his performance on the soundtrack to Spielberg's Band of Brothers. He has led his own jazz quartet since he was thirteen, which has performed in major international festivals. His eclectic work has led to profiles in Downbeat, JazzTimes, BBC Music, Classic FM, and Gramophone magazines, among others. Simon is a recipient of the prestigious Fellowship of the Royal Academy of Music, and his teachers include Alexander Kelly, Murray Perahia, Alfred Brendel and Alexis Weissenberg.
About Steinway & Sons label
The STEINWAY & SONS music label produces exceptional albums of solo piano music across all genres. The label — a division of STEINWAY & SONS, maker of the world's finest pianos — is a perfect vessel for producing the finest quality recordings by some of the most talented pianists in the world.