Mussorgsky, Hersch
Natasha Paremski
Natahsa Paremski's newest album pairs Mussorgsky's Pictures at an Exhibition with Fred Hersch's Tchaikovsky Variations, written for Paremski.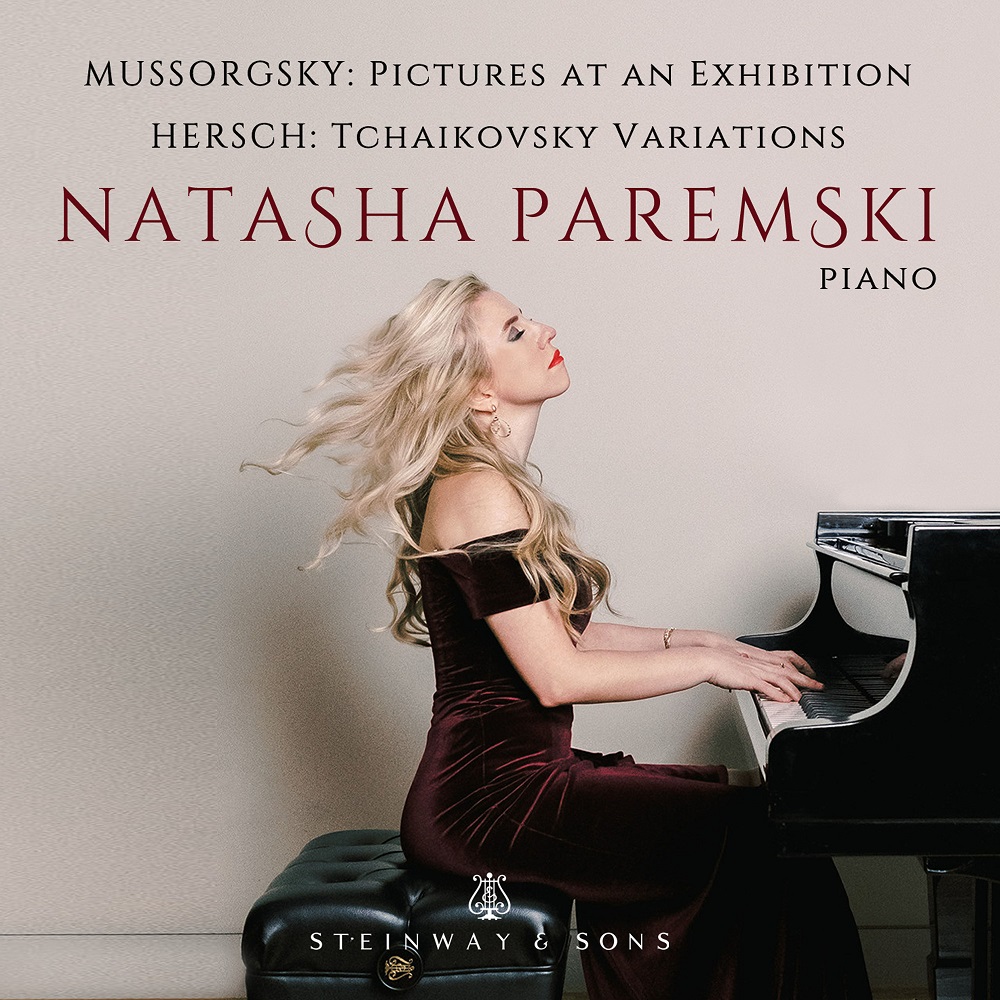 For her latest album on the Steinway & Sons label, pianist Natasha Paremski turns to music celebrating her Russian heritage.
Opening the album is Modest Mussorgsky's most famous work, the 1874 suite Pictures at an Exhibition. Inspired by sketches drawn by his friend Victor Hermann, Mussorgsky's suite takes the listener on a journey through a museum, stopping at different paintings with diverse moods. Paremski brings a deep knowledge of Russian language and culture to her interpretation of this frequently-performed work. "This is a journey through ancient and mythic Russia, with a nod to the Franco-Russian love affair," she writes in her liner notes for the album. "A work I have lived with the majority of my musical life, it never fails to surprise me in its scope, harmonic modernism, and classic Russian grandeur."
Complementing Pictures at an Exhibition is a Russian-inspired piece by jazz pianist Fred Hersch, commissioned for Paremski by the Gilmore Foundation. As Paremski was born in Russia and Hersch himself has Russian heritage, he chose to write a series of variations on one of Tchaikovsky's most famous melodies: the oboe solo from his Fourth Symphony. Quite the pianistic challenge, Hersch's Tchaikovsky Variations incorporates a wealth of musical influences, from Scarlatti to Chopin to ragtime. As Paremski writes, "A true testament to the musical Renaissance man that Fred is, this work is the perfect representation of the variety of texture, flavor, and melody that Fred is able to conjure."
"Paremski impressed throughout with playing that was sensitively modulated, fiery, widely dynamic and notably free from artifice."

Classical Source

"Paremski roared through the thickets of notes in the outer movements as if their formidable technical difficulties didn't exist, her fingers a blur, yet articulating rhythms and spinning long lyrical lines with deep idiomatic feeling."

Chicago Tribune

"Paremski's expressive tone gave no inkling of the forces she would unleash, embracing fearlessly the extremes of tenderness and fierce passion."

The Guardian
Album Credits
Mussorgsky: Pictures At An Exhibition; Hersch: Variations / Natasha Paremski • STNS 30093
Release Date: 01/18/2019
Track 1 recorded June 13, 2016 at Steinway Hall, New York City.
Producer: Jon Feidner
Engineer: Lauren Sturm
Assistant Engineer: Melody Nieun Hwang
Editing: Kazumi Umeda
Production Assistant: Renée Oakford
Piano Technician: Lauren Sturm
Piano: Steinway Model D # 597590 (New York)

Tracks 2–17 recorded August 23, 2017 at Olivier Hall, Tippet Rise Arts Center in Fishtail, Montana.
Producer/Engineer: Monte Nickles
Assistant Engineer: Monica Bolles
Piano Technician: Mike Toia
Piano: Steinway Model D "Vera" (Hamburg)

Executive Producer: Jon Feidner
Art Direction: Jackie Fugere
Design: Cover to Cover Design, Anilda Carrasquillo
Photo of Natasha Paremski: Clarence Chan
About the Artist
With her consistently striking and dynamic performances, pianist Natasha Paremski reveals astounding virtuosity and voracious interpretive abilities. She continues to generate excitement from all corners as she wins over audiences with her musical sensibility and flawless technique.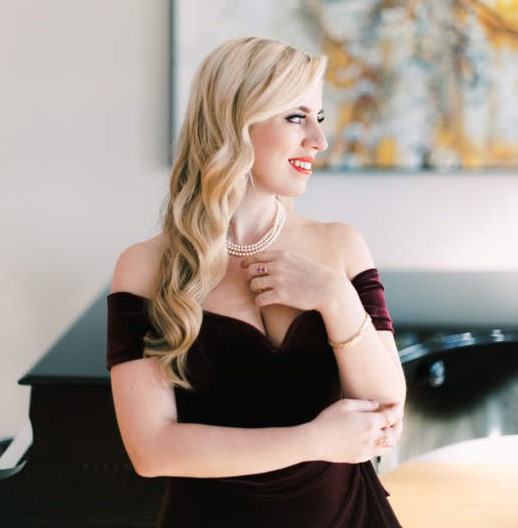 Born in Moscow, Paremski moved to the United States at the age of eight and became a U.S. citizen shortly thereafter. She is now based in New York. Paremski began her piano studies at the age of four with Nina Malikova at Moscow's Andreyev School of Music. She then studied at the San Francisco Conservatory of Music before moving to New York to study with Pavlina Dokovska at the Mannes School of Music, from which she graduated in 2007. Natasha was awarded several prestigious artist prizes at a very young age, including the Gilmore Young Artists prize in 2006 at the age of eighteen, the Prix Montblanc in 2007, and the Orpheum Stiftung Prize in Switzerland. In September 2010, she was awarded the Classical Recording Foundation's Young Artist of the Year.
At fifteen she debuted with the Los Angeles Philharmonic and recorded two discs with the Moscow Philharmonic Orchestra under Dmitry Yablonsky — the first featuring Anton Rubinstein's Piano Concerto No. 4 and Rachmaninoff's Rhapsody on a Theme of Paganini while the second featured Chopin's complete shorter works for piano and orchestra. Her first recital album was released in 2011 and debuted at No. 9 on the Billboard Traditional Classical chart. In 2012 she recorded Tchaikovsky's Piano Concerto No. 1 and Rachmaninoff's Rhapsody on a Theme of Paganini with the Royal Philharmonic Orchestra and Fabien Gabel. In 2016, she collaborated with Zuill Bailey on a recording of the Prokofiev Cello Sonata, released on the Steinway & Sons label.
With a strong focus on new music, Paremski's growing repertoire reflects an artistic maturity beyond her years. In the 2010-11 season, she played the world premiere of a sonata written for her by Gabriel Kahane, which was featured on her debut solo release on the Steinway label. At the suggestion of John Corigliano, Paremski brought her insight and depth to his Piano Concerto with the Colorado Symphony. In recital, she has played several pieces by noted composer, pianist, and Steinway Artist Fred Hersch. His Variations on a Theme by Tchaikovsky, included on this album, was commissioned for Paremski by the Gilmore Foundation.
About Steinway & Sons label
The STEINWAY & SONS music label produces exceptional albums of solo piano music across all genres. The label — a division of STEINWAY & SONS, maker of the world's finest pianos — is a perfect vessel for producing the finest quality recordings by some of the most talented pianists in the world.