Personal Demons
Lowell Liebermann
Lowell Liebermann's debut solo-piano recording is being released on the Steinway & Sons label in conjunction with his 60th birthday. The 2-CD set consists of complex repertoire irresistibly written for the piano: a composer's program.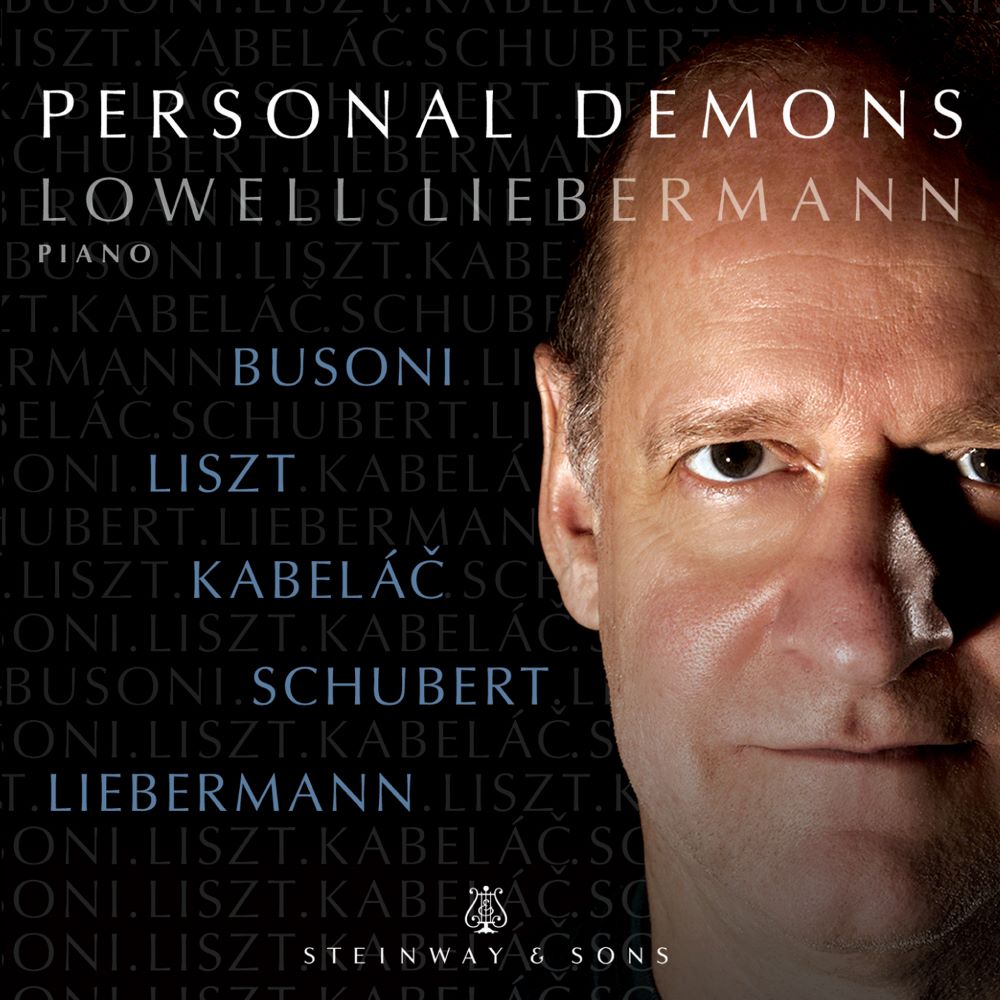 Reviews of Lowell Liebermann's music are consistently enthusiastic, both for the music and its impassioned interpretation, showing how musicians themselves are inherently drawn to music of such wide appeal and craftsmanship. Audience response is similarly enthusiastic.
Composer and pianist Lowell Liebermann's new double album on the Steinway & Sons label, Personal Demons (STNS 30172), is an immaculately curated program of works that have inspired and shaped Liebermann's musical career, framed by three of Liebermann's own pieces that have special significance for him.
Personal Demons opens with Gargoyles, which premiered in 1989 and more than 30 years later remains Liebermann's most-performed piano work. The album continues with the Eight Preludes of Czech composer Miloslav Kabeláč, a favorite of Liebermann's because of their "their jewel-like clarity and virtuosic coupling of an ascetic economy of means with intense expressivity."
Lowell Liebermann's Four Apparitions are not linked motivically; each follows its own particular musical logic. They were inspired by the kind of formal concision one finds in the late piano works of Brahms.
Also included in the set is Liszt's monumental Totentanz, Schubert's Variations on a Theme of Anselm Hüttenbrenner, and Busoni's Fantasia Contrappuntistica. Liebermann says that the latter is a prime example of one composer being obsessed with another's music to the point of claiming it as their own and that Busoni adoringly cannibalizes Bach in a reverent act of musical communion whereby Bach and Busoni become one.
The album closes closes with Liebermann's 10th Nocturne, dedicated to the memory of Gian Carlo Menotti and described by Liebermann as the most personal of his 11 Nocturnes.
"Lowell Liebermann's music is consistently engaging, colorful, tuneful, and approachable."

ClassicsToday.com

"Now brazen and glittering, now radiantly visionary…the work of a composer unafraid of grand gestures and openhearted lyricism."

TIME Magazine

"A witness statement to five decades of life in music – a glimpse into an artistic practice that consistently hits its creative stride, fueled by flames that still burn bright."

The Whole Note

"Though there is nothing new about Lowell Liebermann's pianistic strengths (as the idiomatic keyboard writing in his compositions will attest), Personal Demons marks his first solo CD in which he is the pianist, and he is outstanding."

New York Concert Review

"On the immensely sonorous Steinway grand, Liebermann succeeds in a fascinatingly virtuosic and demonically urgent interpretation of Liszt's Totentanz. With Liebermann, the rarely recorded, very difficult solo version becomes downright electrifying."

Pizzicato

"A release that takes listeners through a virtuoso's musical journey in which his own compositions reflect, build upon and explore some fascinating works of earlier composers and composer/pianists."

Infodad

"A grand recital by Liebermann in the old virtuoso-composer tradition."

AllMusic Guide

"The pianist beautifully captures the dramatic qualities of Schubert's neglected Variations on a Theme of Anselm Hüttenbrenner in a pellucid interpretation."

International Piano

"Noteworthy for both its thoughtful curation and inspired performances, Personal Demons is a dazzling recital that captures the composer meeting virtuosic challenges with immense poise."

Textura

"The variety of moods created can hardly be counted, the identification of the interpreter with the music is immediately noticeable at every moment, even where Liebermann deals with the musical text in an almost improvisatory way... An outstanding double album!"

Klassik.com
Album Credits
Personal Demons / Lowell Liebermann • STNS 30172
Release Date: 02/05/2021
Recorded August 24 – 27 & November 28, 2020 at Blue Griffin's Studio "The Ballroom", Lansing, Michigan
Producer/Engineer: Sergei Kvitko
Piano Technician: David Kollar
Piano: Steinway Model D # 533611
Executive Producers: Eric Feidner and Jon Feidner
Production Assistant: Renée Oakford
Art Direction: Jackie Fugere
Cover Photo: Sergei Kvitko
Design: Cover to Cover Design, Anilda Carrasquillo
About the Artist
Lowell Liebermann is one of America's most frequently performed and recorded living composers. He has written over one hundred thirty works in all genres, several of which have gone on to become standard repertoire for their instruments, such as his Sonata for Flute and Piano and Gargoyles for piano, each of which have been recorded over twenty times on CD.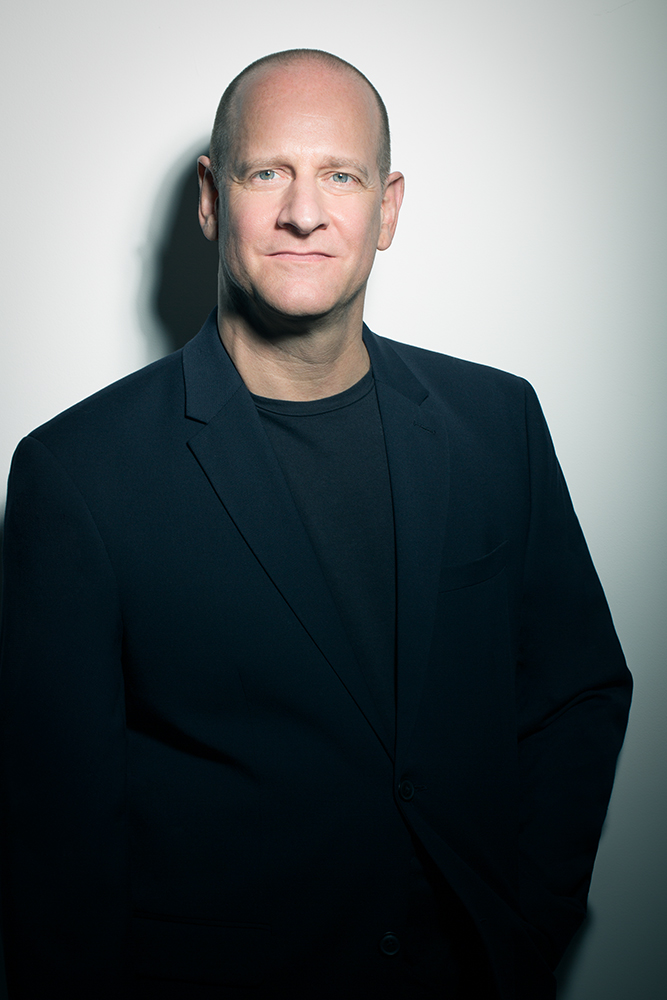 He has been commissioned by a wide array of ensembles and instrumentalists, including the Philadelphia Orchestra, Emerson Quartet and flutist Sir James Galway. His full-length ballet Frankenstein was co-commissioned by London's Royal Ballet and the San Francisco Ballet and has been released on Blu-Ray and DVD. Mr. Liebermann has written two full-length operas, both enthusiastically received at their premieres: The Picture of Dorian Gray, the first American opera commissioned and premiered by l'Opéra de Monte-Carlo, and Miss Lonelyhearts, after the novel by Nathanael West, commissioned by the Juilliard School to celebrate its 100th anniversary.
Mr. Liebermann served as Composer-in-Residence for the Dallas Symphony Orchestra for four years, a role he also pursued with the Pacific Music Festival in Sapporo, Japan; the Saratoga Performing Arts Center, and many other organizations. He joined the composition faculty of Mannes School of Music of the New School in 2012, where he founded the Mannes American Composers Ensemble, devoted to performing works of living American composers. He was appointed head of Mannes's Composition Department the following year.
Among his many awards are a Charles Ives Fellowship from the American Academy of Arts and Letters, awards from ASCAP and BMI and a Grammy nomination. He was the first winner of the Van Cliburn Invitational Composers Competition, and in 2014 became the inaugural recipient of the Virgil Thomson Award for vocal composition.