Rachmaninov
Piano Concertos 2 & 3
Stewart Goodyear
Canadian pianist Stewart Goodyear follows up his acclaimed recording of the Tchaikovsky and Grieg Piano Concertos with an album of Rachmaninov Concertos, including the Second, a piece near and dear to the pianist's heart.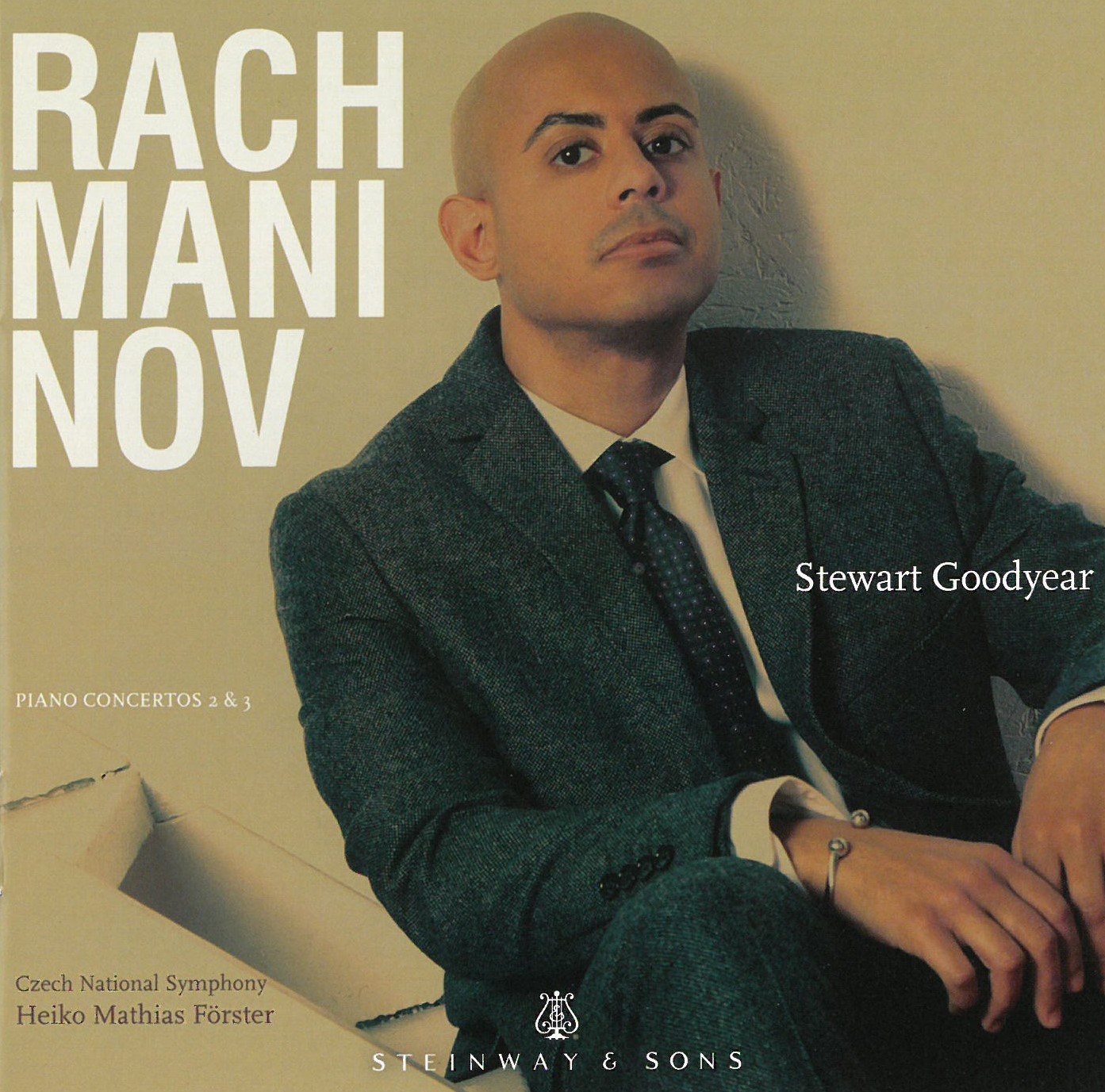 "Exultantly phrased, expertly articulated and expansively engineered, these deeply felt, supremely natural readings mark out Canadian Stewart Goodyear as a first-rate Rachmaninovian."
BBC Music Magazine
"...Goodyear is an exceptional artist, and his performances with Heiko Mathias Förster and the Czech National Symphony are worth hearing for their clarity and the balance of technical skill and expressive subtlety."
AllMusic Guide
"These are fine performances all around – kudos to Goodyear, Förster and the musicians from Prague for tackling this familiar music and for doing it justice in a very compelling way."
The Whole Note
"Goodyear meets the challenges of two very demanding works head-on... Both concertos give Goodyear a real workout and an opportunity to show us his wares, which include a beautiful living tone and sensitivity to changes in rhythm and dynamic shadings."
Audio Video Club of Atlanta
"These performances by Stewart Goodyear allow the listener to hear Sergei Rachmaninov's Second and Third Piano Concerti without distractions. He reminds the listener that an accomplished pianist can wrap his heart, mind, and fingers around any score, but only an accomplished artist trusts himself and the music enough to allow composers' voices to sing through his own."
Voix des Arts
"The moody and mercurially momentous Rachmaninov has found a gifted acolyte in Stewart Goodyear: nothing of the faint-hearted in these vigorous performances."
Audiophile Audition
"Rising above attention-seeking gestures, [Goodyear's] directness and mastery would surely have won the composer's approval, even prompting a smile to cross that famously dour countenance."
Gramophone
ALBUM CREDITS
Rachmaninov: Piano Concertos / Stewart Goodyear • STNS 30047
Release Date: 04/14/2015
Recorded October 15-18, 2014 at CNSO Studio No. 1, Prague
Producer: Keith Horner
Engineer: Jan Kotzmann
Post Production: Robert DiVito, Society of Sound

Executive Producers: Eric Feidner, Jon Feidner
Art Direction: Jackie Fugere
Design: Oberlander Group
Photography: Anita Zvonar
Piano Technician: Cenda Kotzmann
Piano: Steinway Model C (Hamburg)
About the Artist
Proclaimed "a phenomenon" by the Los Angeles Times and "one of the best pianists of his generation" by the Philadelphia Inquirer, Stewart Goodyear is an accomplished young pianist as a concerto soloist, chamber musician, recitalist and composer. Mr. Goodyear has performed with major orchestras of the world , including the Philadelphia Orchestra, New York Philharmonic, Chicago Symphony, Pittsburgh Symphony, San Francisco Symphony, Los Angeles Philharmonic, Cleveland Orchestra, Academy of St Martin in the Fields, Bournemouth Symphony, Frankfurt Radio Symphony, MDR Symphony Orchestra (Leipzig), Montreal Symphony, Toronto Symphony Orchestra, Dallas Symphony , Atlanta Symphony, Baltimore Symphony, Detroit Symphony, Seattle Symphony, Mostly Mozart Festival Orchestra, Royal Liverpool Philharmonic, and NHK Symphony Orchestra.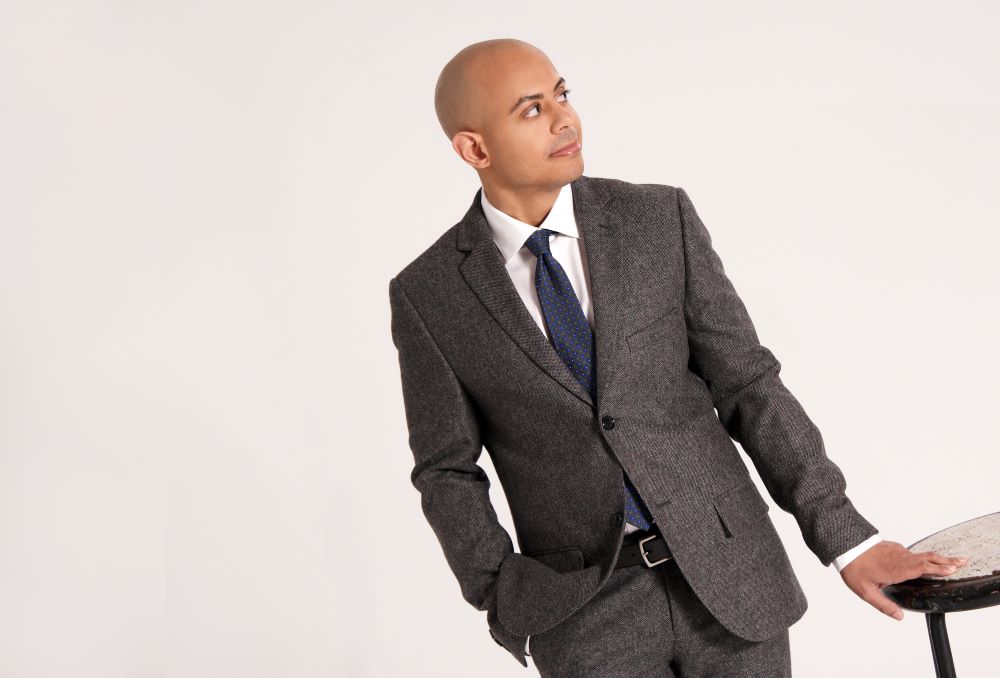 Mr. Goodyear began his training at The Royal Conservatory in Toronto, received his bachelor's degree from Curtis Institute of Music, and completed his master's at The Juilliard School. Known as an improviser and composer, he has been commissioned by orchestras and chamber music organizations, and performs his own solo works. Mr. Goodyear premiered his suite for piano and orchestra, "Callaloo", with Kristjan Jarvi and MDR Symphony Orchestra in Leipzig, and the Clarosa Quartet premiered his Piano Quartet commissioned by the Kingston Chamber Music Festival. Mr. Goodyear performed all 32 Beethoven Piano Sonatas in one day at Koerner Hall, McCarter Theatre, the Mondavi Center, and the AT&T Performing Arts Center in Dallas.

Mr. Goodyear's discography includes Beethoven's Complete Piano Sonatas (which received a Juno nomination for Best Classical Solo Recording in 2014) and Diabelli Variations for the Marquis Classics label, Tchaikovsky's First Piano Concerto and Grieg's Piano Concerto, and Rachmaninov's Piano Concertos No. 2 and 3, both released to critical acclaim on the Steinway and Sons label. His Rachmaninov recording received a Juno nomination for Best Classical Album for Soloist and Large Ensemble Accompaniment. Also for Steinway and Sons is Mr. Goodyear's recording of his own transcription of Tchaikovsky's "The Nutcracker (Complete Ballet)", which was released October 2015 and was chosen by the New York Times as one of the best classical music recordings of 2015. For Sono Luminus, he recorded an album, entitled "For Glenn Gould", which combines repertoire from Mr. Gould's US and Montreal debuts. Mr. Goodyear's recordings for Orchid Classics include an album of Ravel piano works, and an album of Mr. Goodyear's "Callaloo" Suite, his Piano Sonata, and Gershwin's Rhapsody in Blue.
About Steinway & Sons label
The STEINWAY & SONS music label produces exceptional albums of solo piano music across all genres. The label — a division of STEINWAY & SONS, maker of the world's finest pianos — is a perfect vessel for producing the finest quality recordings by some of the most talented pianists in the world.