Ravel
Le tombeau de Couperin
Sonatine
Sean Chen
This addition to the Steinway Classics series features evocative performances by pianist Sean Chen of Ravel's much loved Le tombeau de Couperin and the captivating Sonatine.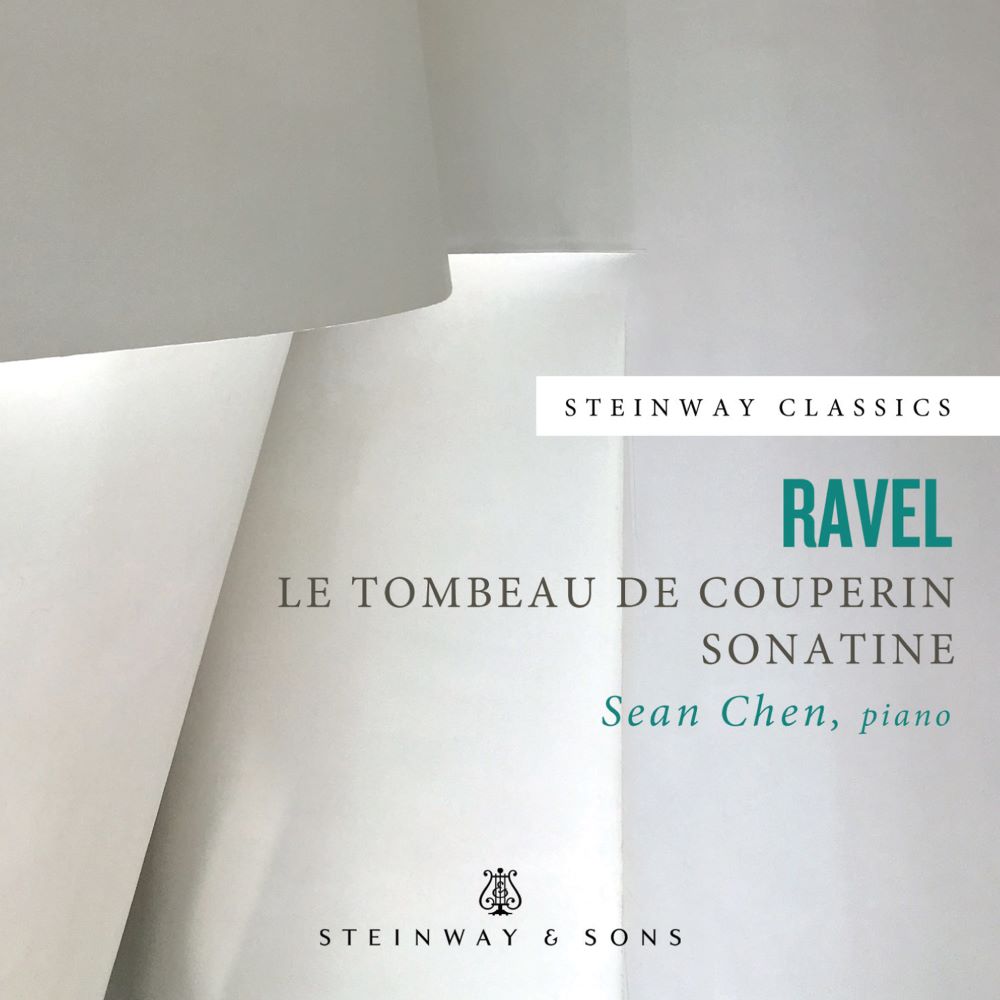 Sean Chen has the rare ability to combine poetic musical sensibilities and dazzling technical prowess (LA Examiner)
"The sheer bravura, dramatic tension, and emotional commitment of this performance should win Mr. Chen many adherents."
Audiophile Audition
"Chen is a superb Ravel player, and performs with real maturity and artistry."
The Arts Fuse
"Chen shaped his phrases masterfully and displayed technical prowess as well as an ear for lyricism."
Cincinnati Enquirer
"There's an undeniable spark in Chen's playing that keeps the ears engaged."
Cleveland Plain Dealer
Album Credits

Ravel: Le tombeau de Couperin, Sonatine / Sean Chen • STNS 30179
Release Date: 8/6/2021
Recorded November 3, 2015 and March 17, 2017 at Steinway Hall, NYC.
Producer: Jon Feidner
Engineer: Lauren Sclafani
Assistant Engineer: Melody Nieun Hwang
Production Assistant: Renée Oakford
Mixing and Mastering: Daniel Shores

Executive Producer: Jon Feidner
Art Direction: Jackie Fugere
Design: Cover to Cover Design, Anilda Carrasquillo
Piano Technician: Lauren Sclafani
Piano: Steinway Model D # 610511 (Hamburg)
About the Artist
A "thoughtful musician well beyond his years" (The Republic), pianist Sean Chen shares his "alluring, colorfully shaded renditions" (New York Times) and "genuinely sensitive" (LA Times) playing with audiences around the world in solo and chamber recitals, concerto performances, and masterclasses. After winning the 2013 American Pianists Awards, placing third at the 2013 Van Cliburn International Piano Competition, and being named a 2015 Annenberg Fellow, Mr. Chen is now a Millsap Artist in Residence at the University of Missouri-Kansas City Conservatory.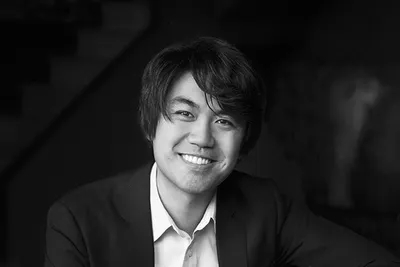 Chen has performed with many prominent orchestras, including the Fort Worth, Indianapolis, Kansas City, San Diego, Knoxville, Hartford, Louisiana Philharmonic, Milwaukee, North Carolina, Pasadena, Phoenix, Santa Fe, and New West Symphony Orchestras, as well as the Chamber Orchestras of Philadelphia, Indianapolis, and South Bay. He has collaborated with such esteemed conductors as Leonard Slatkin, Michael Stern, Gerard Schwarz, Nicholas McGegan, Miguel Harth-Bedoya, Marcelo Lehninger, and James Judd. Solo recitals have brought him to major venues worldwide, including Jordan Hall in Boston, Subculture in New York City, the American Art Museum at the Smithsonian in Washington, D.C., the National Concert Hall in Taipei, Het Concertgebouw in Amsterdam, and the Salle Cortot in Paris.
Chen has served on the juries of notable piano competitions, including the American Pianists Awards, Thailand International Piano Competition, West Virginia International Piano Competition, Cleveland International Piano Competition for Young Artists, and Steinway competitions around the country.
Chen's debut recording on the STEINWAY label, La Valse, was hailed for "penetrating artistic intellect" (Audiophile Audition). It features the music of Maurice Ravel and Alexander Scriabin. His other CDs include a live recording from the Cliburn Competition released by harmonia mundi, praised for his "ravishing tone and cogently contoured lines" (Gramophone); an album of Michael Williams's solo piano works on the Parma label; and a recent album of Flute, Oboe, and Piano repertoire titled KaleidosCoping with colleagues Michael Gordon and Celeste Johnson.
A multifaceted musician, Mr. Chen also transcribes, composes, and improvises. His transcriptions of such orchestral works as Ravel's La Valse, Mozart's Overture to The Marriage of Figaro, and the Adagio from Rachmaninoff's Symphony No. 2, have been received with glowing acclaim and enthusiasm, and his encore improvisations are lauded as "genuinely brilliant" (Dallas Morning News). His Prelude in F# was commissioned by fellow pianist Eric Zuber, and subsequently performed in New York. An advocate of new music, he has also collaborated with several composers and performed their works, including Lisa Bielawa, Jennifer Higdon, Michael Williams, Nicco Athens, Michael Gilbertson, and Reinaldo Moya.
Born in Florida, Mr. Chen grew up in the Los Angeles area of Oak Park, California. His impressive achievements before college include the NFAA ARTSweek, Los Angeles Music Center's Spotlight, and 2006 Presidential Scholars awards. These honors combined with diligent schoolwork facilitated offers of acceptance by MIT, Harvard, and The Juilliard School. Choosing to study music, Mr. Chen earned his Bachelor and Master of Music from Juilliard, meanwhile garnering several awards, most notably the Paul and Daisy Soros Fellowship for New Americans. He received his Artist Diploma in 2014 at the Yale School of Music as a George W. Miles Fellow. His teachers include Hung-Kuan Chen, Edward Francis, Jerome Lowenthal, and Matti Raekallio.
Sean Chen is a Steinway Artist.
About Steinway & Sons label
The STEINWAY & SONS music label produces exceptional albums of solo piano music across all genres. The label — a division of STEINWAY & SONS, maker of the world's finest pianos — is a perfect vessel for producing the finest quality recordings by some of the most talented pianists in the world.