Ravel & Stravinsky
Chloe Kiffer
Alexandre Moutouzkine
French violinist Chloé Kiffer and Russian-American pianist Alexandre Moutouzkine bring compositions by Maurice Ravel and Igor Stravinsky to dazzling life.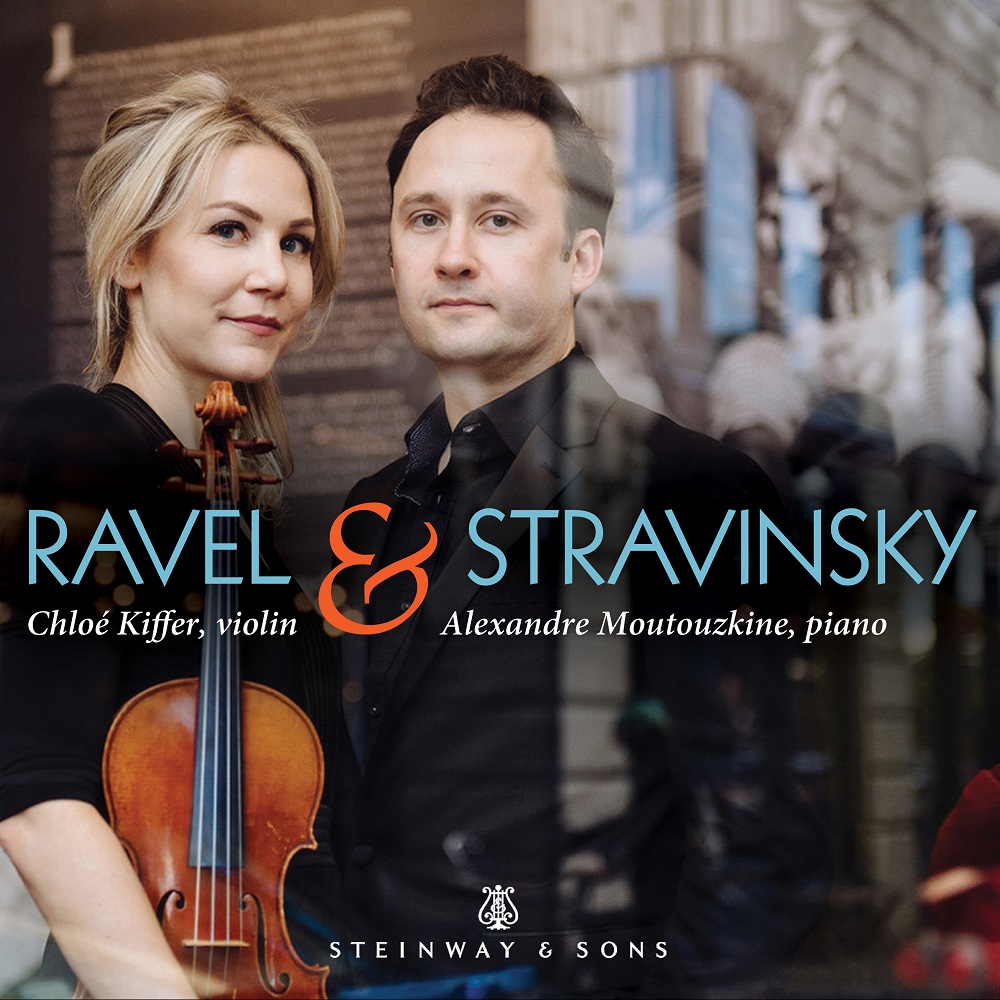 Ravel & Stravinsky is an album rich in rarely explored musical and personal connection.
On February 7, 2020, Steinway & Sons released Ravel & Stravinsky (STNS 30103), a new album from French violinist Chloé Kiffer and Russian-American pianist Alexandre Moutouzkine. On this album, Kiffer and Moutouzkine explore rare musical and personal connections as they bring compositions by Maurice Ravel and Igor Stravinsky to life.
While Ravel and Stravinsky held differing musical philosophies and forged different artistic paths in response to their native cultures from Basque and Russia, respectively, they shared many similarities. Both exhibited an appreciation of local and distant cultures and sought to build connections between preceding musical traditions and the current trends around them. Both contributed profoundly to the neoclassical sensibilities that defined turn-of-the-century Europe and the world of music well into the 1900s.
Featured on the album are notable works such as solo piano arrangements of Stravinsky's Firebird Suite and Petrouchka. Kiffer and Moutouzkine also perform Ravel's Sonata for Violin and Piano No. 2 in G major, which was heavily inspired by American jazz and blues, and Sonata for Violin and Piano "Posthume."
"Chloé Kiffer was a star in every sense: performance, exquisite technique and beauty."

Greenich Sentinel

"Moutouzkine's kind of talent has an impact on his surroundings…he gives clarity to his musical choices, but heat to the conviction behind them."

Philadelphia Enquirer
Album Credits
Ravel & Stravinsky / Chloe Kiffer, Alexandre Moutouzkine • STNS 30103
Release Date: 02/07/2020
Recorded 2018 – 2019 at Steinway Hall, New York City.
Producer: Jon Feidner
Engineer: Lauren Sclafani
Assistant Engineer: Melody Nieun Hwang
Editor: Kazumi Umeda [Tracks 4 – 8, 10 – 12]
Production Assistant: Renée Oakford
Mixing and Mastering: Daniel Shores

Executive Producers: Eric Feidner, Jon Feidner
Art Direction: Jackie Fugere
Design: Cover to Cover Design, Anilda Carrasquillo
Photos: Jiyang Chen
Piano Technician: Lauren Sclafani
Piano: Steinway Model D #597590 (New York) [Tracks 1, 2, 3 & 9]
Piano: Steinway Model D #607799 (New York) [Tracks 4 – 8, 10 – 12]
About the Artists
Early success led Chloé Kiffer to solo and orchestra engagements throughout Europe, North and South America, the Middle East, and Asia, in prestigious concert halls such as Théâtre des Champs-Élysées in Paris, Beethoven Hall in Bonn, Tel Aviv Opera, and Beijing National Center. In October 2015, Ms. Kiffer made her debut at Carnegie Hall's Stern Auditorium with Tchaikovsky's Violin Concerto.
Ms. Kiffer graduated from the Conservatoire National Supérieur de Musique de Paris with a bachelor's degree at 17. She earned postgraduate degrees from Manhattan School of Music under Patinka Kopec and Pinchas Zukerman, and a Doctor of Musical Arts degree from Stony Brook University. She is a laureate of the Bleustein-Blanchet Foundation. Ms. Kiffer has been closely associated with the Miami Music Festival, the Heifetz International Music Institute (faculty and Artist-in-Residence), and the Beijing International Music Festival and Academy. She joined the Manhattan School of Music Precollege faculty in 2019.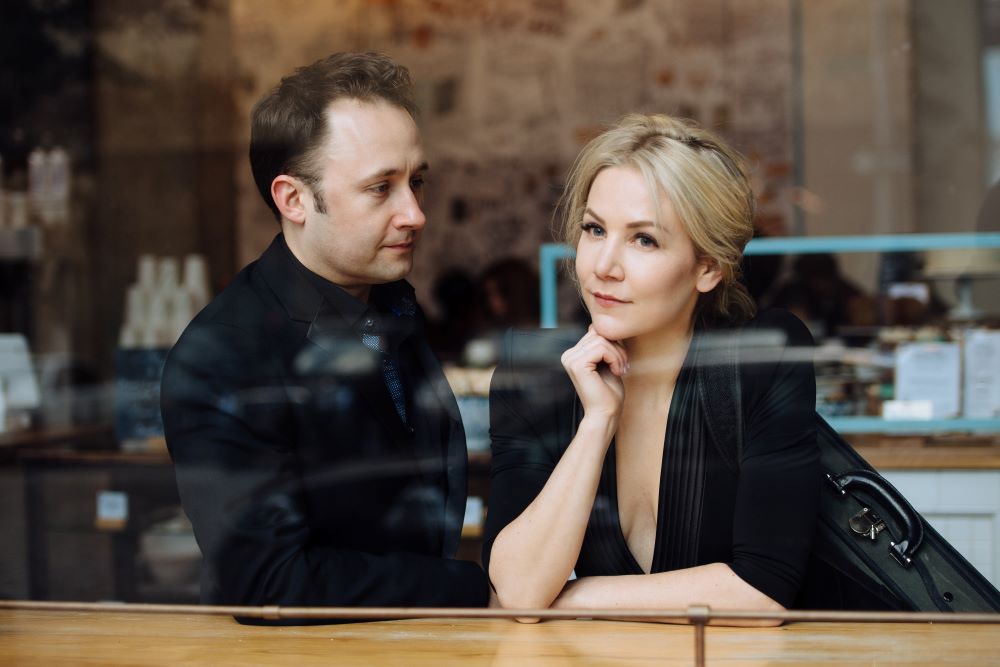 At age 19 the Russian-American pianist Alexandre Moutouzkine won the Special Award for Artistic Potential at the prestigious Van Cliburn International Competition and since then, Mr. Moutouzkine has gone on to win top prizes in more than 20 international competitions, including the Naumburg, Cleveland, Montreal, Maria Canals (Barcelona) and Arthur Rubinstein (Tel Aviv). He has appeared as a soloist with the Berliner Philharmoniker, Brno Philharmonic Orchestra of the Czech Republic, Israel Philharmonic, Cleveland Orchestra, Radiotelevision Orchestra of Spain, among others.
Alexandre Moutouzkine holds a Master's degree and post-graduate degrees from Manhattan School of Music, where he studied with Solomon Mikowsky. He holds undergraduate degrees from the Hochschule für Musik und Theater in Hannover and Russia's Nizhny Novgorod Music Academy. He received a "Distinguished Alumni Award" from Manhattan School of Music, where he was appointed a faculty member in September 2013.
About Steinway & Sons label
The STEINWAY & SONS music label produces exceptional albums of solo piano music across all genres. The label — a division of STEINWAY & SONS, maker of the world's finest pianos — is a perfect vessel for producing the finest quality recordings by some of the most talented pianists in the world.