Tchaikovsky Grieg
Piano Concertos
Stewart Goodyear
This album marks Stewart Goodyear's debut on Steinway & Sons and is the first orchestral recording released on the label.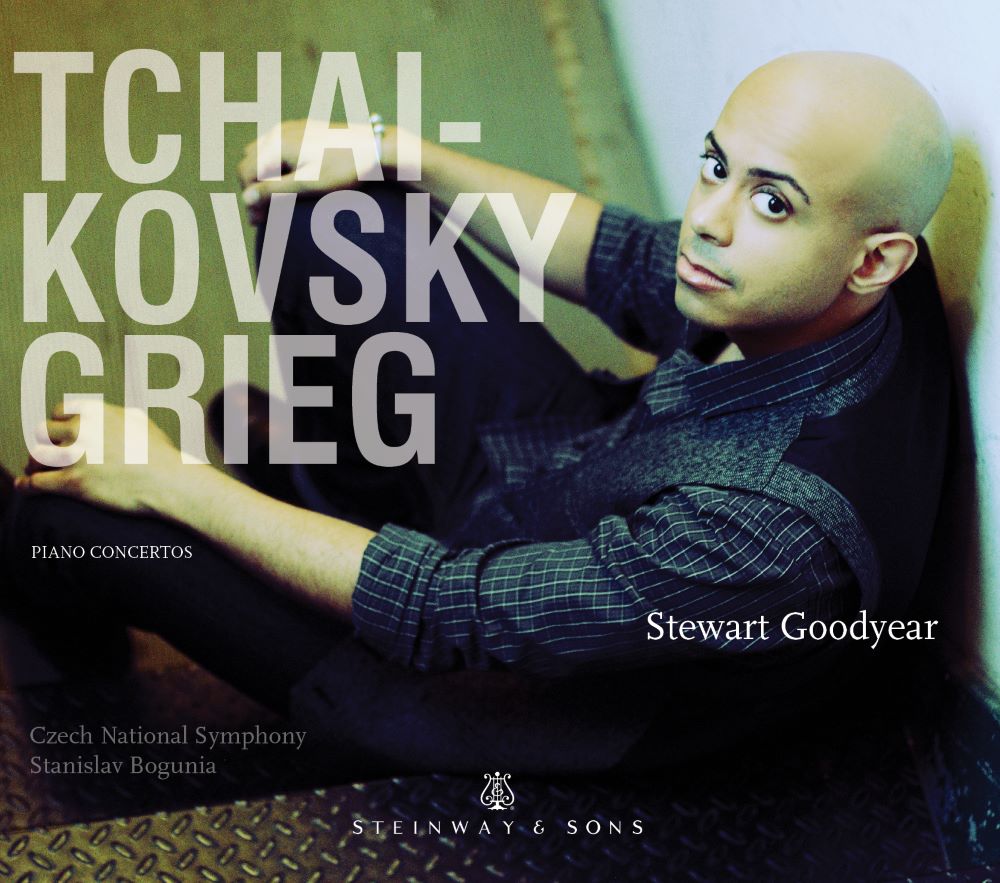 On his STEINWAY & SONS debut, the intrepid Canadian pianist shows off the intelligence and audacity that have led the press to compare him to Pollini and Arrau. Here, on the label's inaugural orchestral recording, Goodyear brings his unique vision and renowned technique to two of the most powerful virtuosic works in the repertoire, Tchaikovsky's Concerto for Piano No. 1 in B-flat minor, Op. 23, and Grieg's Concerto for Piano in A minor, Op. 16.
Two of the most famous piano concertos ever written, Tchaikovsky's Concerto No. 1 in B-flat minor and Grieg's Concerto for Piano in A minor, shine anew in the nimble hands and imaginative mind of Stewart Goodyear on this debut disc on the STEINWAY & SONS label. The first orchestral recording ever produced by the label, the recording features Goodyear and the Czech National Symphony, who together unleash an impressive spectrum of color and nuance to recapture the initial shock these pieces elicited before they became iconic.
Like Maurizio Pollini and Claudio Arrau, to whom Goodyear has frequently been likened, Goodyear has a reputation for getting audiences to jettison their expectations and experience classic repertoire in a new light. Of one of his 11-hour Beethoven sonata marathons in 2012, Musical Toronto wrote that the performance "yielded a depiction of Beethoven's ideas so vivid that it compels attention." Gramophone praised his recording of the complete Beethoven sonata cycle as "vital, communicative and intelligently stylish." On this album, he basks in how each composer broke with convention, from strange harmonic juxtapositions to an unabashed incorporation of folk music.
"Passion can be quite messy," Goodyear said of his approach to Beethoven. Likewise on this new album, Goodyear is not afraid to transcend the aesthetics of elegance to get to the heart of some of the most passionate music ever written.
"...the Grieg is another reading that transcends the bounds of the studio. In fact, I'd put the finale up among the best, with Goodyear and Bogunia bringing a delightful, light-footed buoyancy to the dance theme and wringing the most from the concerto's glorious peroration."

Gramophone

"The sheer rhythmic acuity of the music, along with Goodyear's deft realization, make for repeated listening."

Audiophile Audition

"Goodyear does indeed impress with his bullseye accuracy, rapid fingerwork, and an overriding sense of confidence borne from the mastery of his instrument."

ClassicsToday.com
Album Credits
Tchaikovsky, Grieg: Piano Concertos / Stewart Goodyear • STNS 30034
Release Date: 06/10/2014
Recorded July 16-17, 2013 at CNSO Studio No. 1, Prague
Producer: Milan Puklicky
Engineer: Stanislav Baroch
Assistant Engineer: Vojtech Komarek

Executive Producers: Eric Feidner, Jon Feidner
Art Direction: Jackie Fugere
Design: Oberlander Group
Photography: Anita Zvonar
Piano Technician: Marcel Pindel
Piano: Steinway Model C (Hamburg)
About the Artist
Proclaimed "a phenomenon" by the Los Angeles Times and "one of the best pianists of his generation" by the Philadelphia Inquirer, Stewart Goodyear is an accomplished young pianist as a concerto soloist, chamber musician, recitalist and composer. Mr. Goodyear has performed with major orchestras of the world , including the Philadelphia Orchestra, New York Philharmonic, Chicago Symphony, Pittsburgh Symphony, San Francisco Symphony, Los Angeles Philharmonic, Cleveland Orchestra, Academy of St Martin in the Fields, Bournemouth Symphony, Frankfurt Radio Symphony, MDR Symphony Orchestra (Leipzig), Montreal Symphony, Toronto Symphony Orchestra, Dallas Symphony , Atlanta Symphony, Baltimore Symphony, Detroit Symphony, Seattle Symphony, Mostly Mozart Festival Orchestra, Royal Liverpool Philharmonic, and NHK Symphony Orchestra.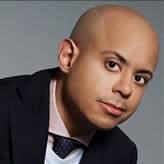 Mr. Goodyear began his training at The Royal Conservatory in Toronto, received his bachelor's degree from Curtis Institute of Music, and completed his master's at The Juilliard School. Known as an improviser and composer, he has been commissioned by orchestras and chamber music organizations, and performs his own solo works. Mr. Goodyear premiered his suite for piano and orchestra, "Callaloo", with Kristjan Jarvi and MDR Symphony Orchestra in Leipzig, and the Clarosa Quartet premiered his Piano Quartet commissioned by the Kingston Chamber Music Festival. Mr. Goodyear performed all 32 Beethoven Piano Sonatas in one day at Koerner Hall, McCarter Theatre, the Mondavi Center, and the AT&T Performing Arts Center in Dallas.

Mr. Goodyear's discography includes Beethoven's Complete Piano Sonatas (which received a Juno nomination for Best Classical Solo Recording in 2014) and Diabelli Variations for the Marquis Classics label, Tchaikovsky's First Piano Concerto and Grieg's Piano Concerto, and Rachmaninov's Piano Concertos No. 2 and 3, both released to critical acclaim on the Steinway and Sons label. His Rachmaninov recording received a Juno nomination for Best Classical Album for Soloist and Large Ensemble Accompaniment. Also for Steinway and Sons is Mr. Goodyear's recording of his own transcription of Tchaikovsky's "The Nutcracker (Complete Ballet)", which was released October 2015 and was chosen by the New York Times as one of the best classical music recordings of 2015. For Sono Luminus, he recorded an album, entitled "For Glenn Gould", which combines repertoire from Mr. Gould's US and Montreal debuts. Mr. Goodyear's recordings for Orchid Classics include an album of Ravel piano works, and an album of Mr. Goodyear's "Callaloo" Suite, his Piano Sonata, and Gershwin's Rhapsody in Blue.
About Steinway & Sons label
The STEINWAY & SONS music label produces exceptional albums of solo piano music across all genres. The label — a division of STEINWAY & SONS, maker of the world's finest pianos — is a perfect vessel for producing the finest quality recordings by some of the most talented pianists in the world.