Tchaikovsky
The Nutcracker
Stewart Goodyear
For his third Steinway & Sons label release, Stewart Goodyear returns to the music of Tchaikovsky with a world premiere recording, his own arrangment for solo piano of the complete Nutcracker ballet.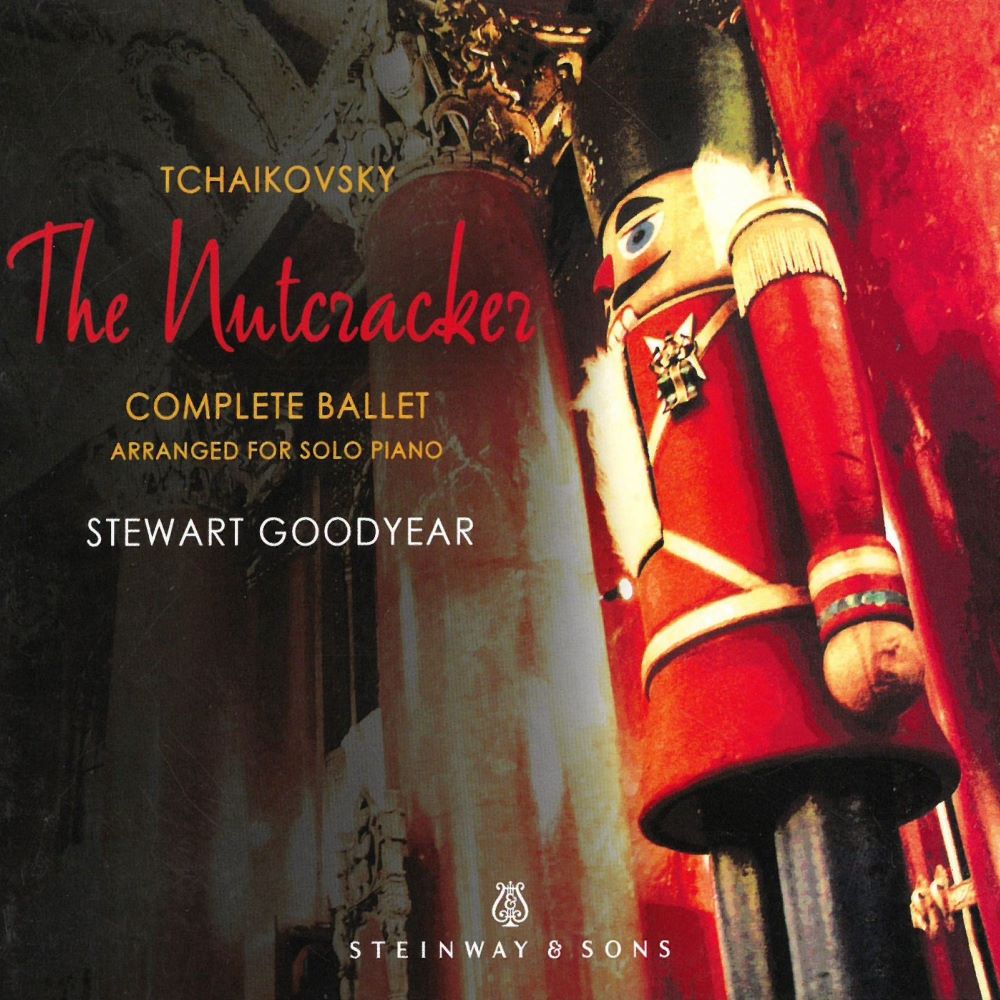 "Mr. Goodyear honors Tchaikovsky's music through his ingenious arrangement. Without its colorful orchestral enrichments, the score comes through here with stunning freshness and detail, thanks to the elegant, impressively articulate playing."
New York Times
"Ten Fingers, One Nutcracker. Pianist Stewart Goodyear's piano transcription of Tchaikovsky's The Nutcracker is so high spirited and idiomatically pianistic it might make you forget about the orchestral version."
Philadelphia Inquirer
"Goodyear brings [The Dance of the Sugar Plum Fairy] to an end with playing that had me in goose-bumps all over. This is another of those transfiguring moments, as much a soaring triumph for the pianist-arranger as it is for the composer himself."
The Whole Note
"This arrangement is truly amazing. The art of the transcriber remains true to the original, yet astonishes in its brilliance and color. The writing is virtuosic in the manner of Liszt, yet there is nothing extraneous to draw the attention away from the music."
American Record Guide
"Goodyear relishes every occasion to dazzle, and thrice-familiar episodes such as the "Waltz of the Snowflakes" emerge as thrilling technical displays...a success on all counts, including the usual excellence of the piano and the recorded sound from the Steinway & Sons label."
Fanfare
"An outstanding transcription for piano of a most beloved ballet score—it'll have you dancing!"
Audiophile Audition
"This entire recording is not to be missed: it is one of the best piano releases of the year and, even more amazingly, it is simply one of the very best versions of The Nutcracker available."
Infodad
"What else is there to say but that this is a killer solo piano set of the complete holiday ballet staple? Goodyear freshens the whole thing up so that even if you think you have the definitive version already, the bar has been raised."
Midwest Record
Album Credits
Tchaikovsky: The Nutcracker / Stewart Goodyear • STNS 30040
Release Date: 10/09/2015
Recorded February 25-27, 2015 at Sono Luminus Studios in Boyce, Virginia.
Producer: Dan Merceruio
Engineer: Daniel Shores
Additional Editing: David Angell

Executive Producers: Eric Feidner, Jon Feidner
Photography: Fox Nutcracker Tree by Todd Shearon
Design: Cover to Cover Design, Anilda Carasquillo
Piano: Steinway Model D #590904 (New York)
Piano Technician: John Veitch
About the Artist
Proclaimed "a phenomenon" by the Los Angeles Times and "one of the best pianists of his generation" by the Philadelphia Inquirer, Stewart Goodyear is an accomplished young pianist as a concerto soloist, chamber musician, recitalist and composer. Mr. Goodyear has performed with major orchestras of the world , including the Philadelphia Orchestra, New York Philharmonic, Chicago Symphony, Pittsburgh Symphony, San Francisco Symphony, Los Angeles Philharmonic, Cleveland Orchestra, Academy of St Martin in the Fields, Bournemouth Symphony, Frankfurt Radio Symphony, MDR Symphony Orchestra (Leipzig), Montreal Symphony, Toronto Symphony Orchestra, Dallas Symphony , Atlanta Symphony, Baltimore Symphony, Detroit Symphony, Seattle Symphony, Mostly Mozart Festival Orchestra, Royal Liverpool Philharmonic, and NHK Symphony Orchestra.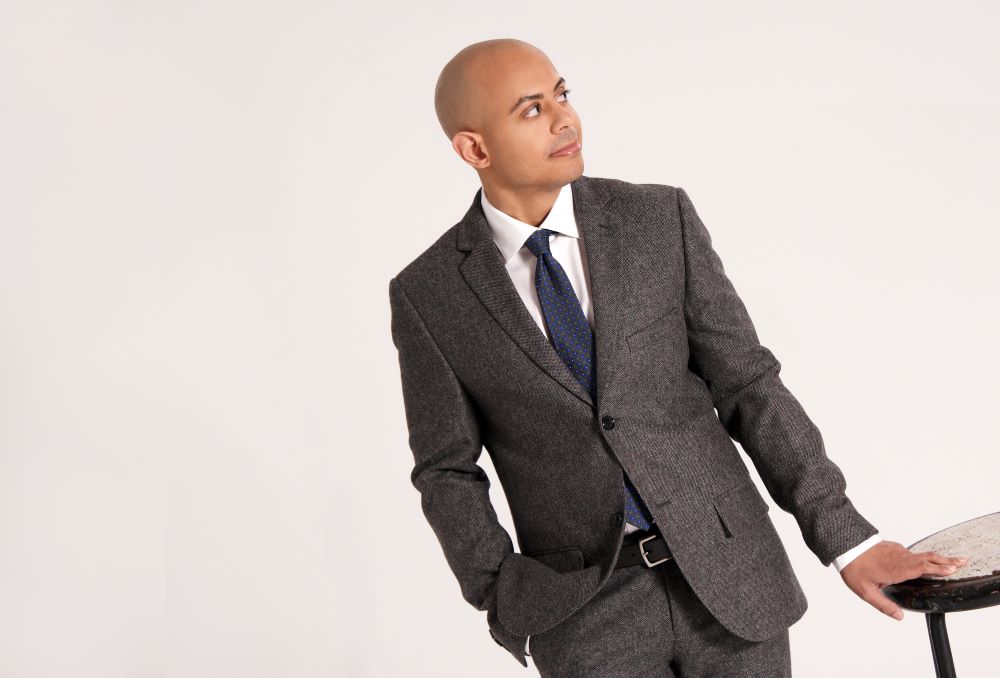 Mr. Goodyear began his training at The Royal Conservatory in Toronto, received his bachelor's degree from Curtis Institute of Music, and completed his master's at The Juilliard School. Known as an improviser and composer, he has been commissioned by orchestras and chamber music organizations, and performs his own solo works. Mr. Goodyear premiered his suite for piano and orchestra, "Callaloo", with Kristjan Jarvi and MDR Symphony Orchestra in Leipzig, and the Clarosa Quartet premiered his Piano Quartet commissioned by the Kingston Chamber Music Festival. Mr. Goodyear performed all 32 Beethoven Piano Sonatas in one day at Koerner Hall, McCarter Theatre, the Mondavi Center, and the AT&T Performing Arts Center in Dallas.

Mr. Goodyear's discography includes Beethoven's Complete Piano Sonatas (which received a Juno nomination for Best Classical Solo Recording in 2014) and Diabelli Variations for the Marquis Classics label, Tchaikovsky's First Piano Concerto and Grieg's Piano Concerto, and Rachmaninov's Piano Concertos No. 2 and 3, both released to critical acclaim on the Steinway and Sons label. His Rachmaninov recording received a Juno nomination for Best Classical Album for Soloist and Large Ensemble Accompaniment. Also for Steinway and Sons is Mr. Goodyear's recording of his own transcription of Tchaikovsky's "The Nutcracker (Complete Ballet)", which was released October 2015 and was chosen by the New York Times as one of the best classical music recordings of 2015. For Sono Luminus, he recorded an album, entitled "For Glenn Gould", which combines repertoire from Mr. Gould's US and Montreal debuts. Mr. Goodyear's recordings for Orchid Classics include an album of Ravel piano works, and an album of Mr. Goodyear's "Callaloo" Suite, his Piano Sonata, and Gershwin's Rhapsody in Blue.
About Steinway & Sons label
The STEINWAY & SONS music label produces exceptional albums of solo piano music across all genres. The label — a division of STEINWAY & SONS, maker of the world's finest pianos — is a perfect vessel for producing the finest quality recordings by some of the most talented pianists in the world.