Tetiana Shafran
Ravel, Chopin, Tchaikovsky
Young Ukrainian pianist Tetiana Shafran is a prize winner of over 20 international piano competitions, including First Prize at the 2019 Olga Kern Competition. For her debut album on the Steinway & Sons label, she performs a beguiling program of music by Chopin, Ravel, and Tchaikovsky.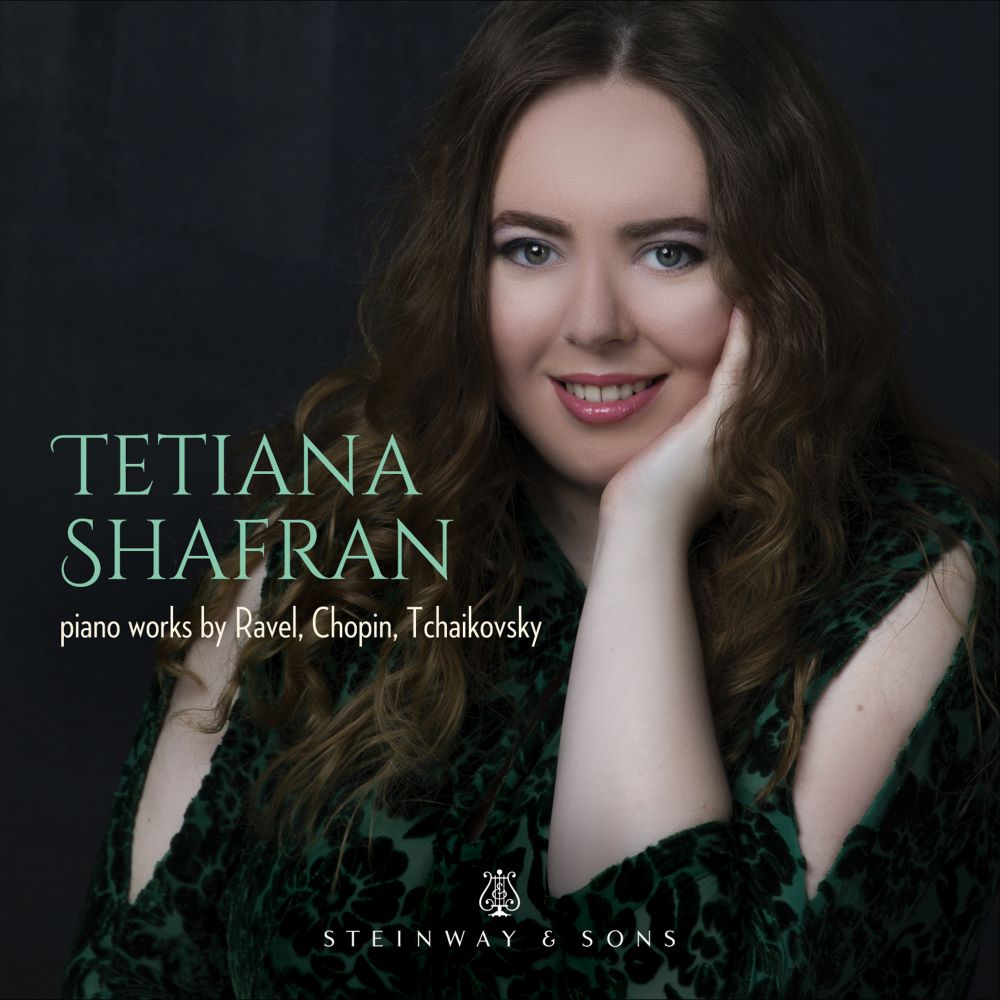 Mikhail Pletnev's brilliant arrangement of Tchaikovsky's Sleeping Beauty is given a vivid performance by the talented Tetiana Shafran.
"Ravel's Gaspard de la Nuit requires, and here receives, a subtle balance of color, virtuosity and controlled discipline... Tetiana puts across this formidable work with all the composure and style that it demands."
— Audio Video Club of Atlanta
"The Mikhail Pletnev arrangement of Tchaikovsky's Sleeping Beauty is a charmer... Shafran is at her best in the more-delicate portions of the music, with a sure sense of the rhythm and an effective way of maintaining the sense of a ballet while also allowing Pletnev's strictly pianistic touches to come through to good effect."
— Infodad
"Sample the third track, "Vision," [from Tchaikovsky's The Sleeping Beauty] for a demonstration of Shafran's crystalline playing. The other two pieces, the Rondo in E flat major, Op. 16, of Chopin and Ravel's Gaspard de la Nuit, are common enough, but Shafran brings to them a rare combination of clarity and power."
— AllMusic Guide
"Shafran imbues the same youthful energy and exuberance that she brought to the Tchaikovsky in her positively joyful performance of Chopin's Rondo in E flat... Shafran's fingers seem to glide as she plays "Ondine," as she allows the sound to ripple out of the instrument; [Her] performance of "Scarbo" is succinct, poignant, technically precise, and—like all her work on this debut—luminous."
— Fanfare
"Shafran shapes a rarely heard work by Chopin, his Rondo in E-flat, Op. 16, into a highly liquid waltz-like 10 minutes with a wide range of expression, tone colors, and a rubato that never kills the continuity... She plays "Scarbo" with terrific dexterity at an exciting pace, contrasting his various aspects strongly with harmonic shift and wide-ranging expression."
— American Record Guide
"I hear in Tetiana Shafran's playing the same kind of dynamism, and an almost larger-than-life musical personality of the kind that made Van Cliburn so famous... Impressive playing, indeed."
— John Marks, Positive Feedback
ALBUM CREDITS
Tetiana Shafran - Piano Works by Ravel, Chopin, Tchaikovsky • STNS 30155
Release Date: 01/06/2023

Recorded November 8-9, 2021 at Sono Luminus Studios, Boyce, Virginia.
Producer: Dan Merceruio
Engineer: Joshua Frey
Mixing and Mastering Engineer: Daniel Shores
Executive Producers: Eric Feidner, Jon Feidner
Art Direction: Jackie Fugere
Design: Cover to Cover Design, Anilda Carrasquillo
Artist Liaisons: Vivian Chiu, Rosalie Burrell
Production Assistant: Renée Oakford
Piano: Steinway & Sons Model D #590904
Piano Technician: John Veitch
About the Artist
Pianist Tetiana Shafran has performed in some of the most prestigious concert halls of Europe, South and North America, Africa, Australia and Asia, including the Shenzhen Grand Theatre (Shenzhen, China), Lindeman Hall (Oslo, Norway), Llevellyn Hall (Canberra, Australia), Popejoy Concert Hall (Albuquerque, New Mexico), Palau de la Música (Valencia, Spain), Theatre Mohammed V (Rabat, Morocco), Sala Cecilia Meireles (Rio de Janeiro, Brazil), Felicja Blumental Music Center (Tel Aviv, Israel), Congress Hall (Gabala, Azerbaijan) and many others. She has performed with conductors such as maestros Dmitry Yablonsky, Horbart Earle, Franz Krager, Gints Glinka, Roberto Minczuk, and Mykola Dyadyura. She has recorded for radio and TV productions in Italy, Israel, Spain, and the Ukraine.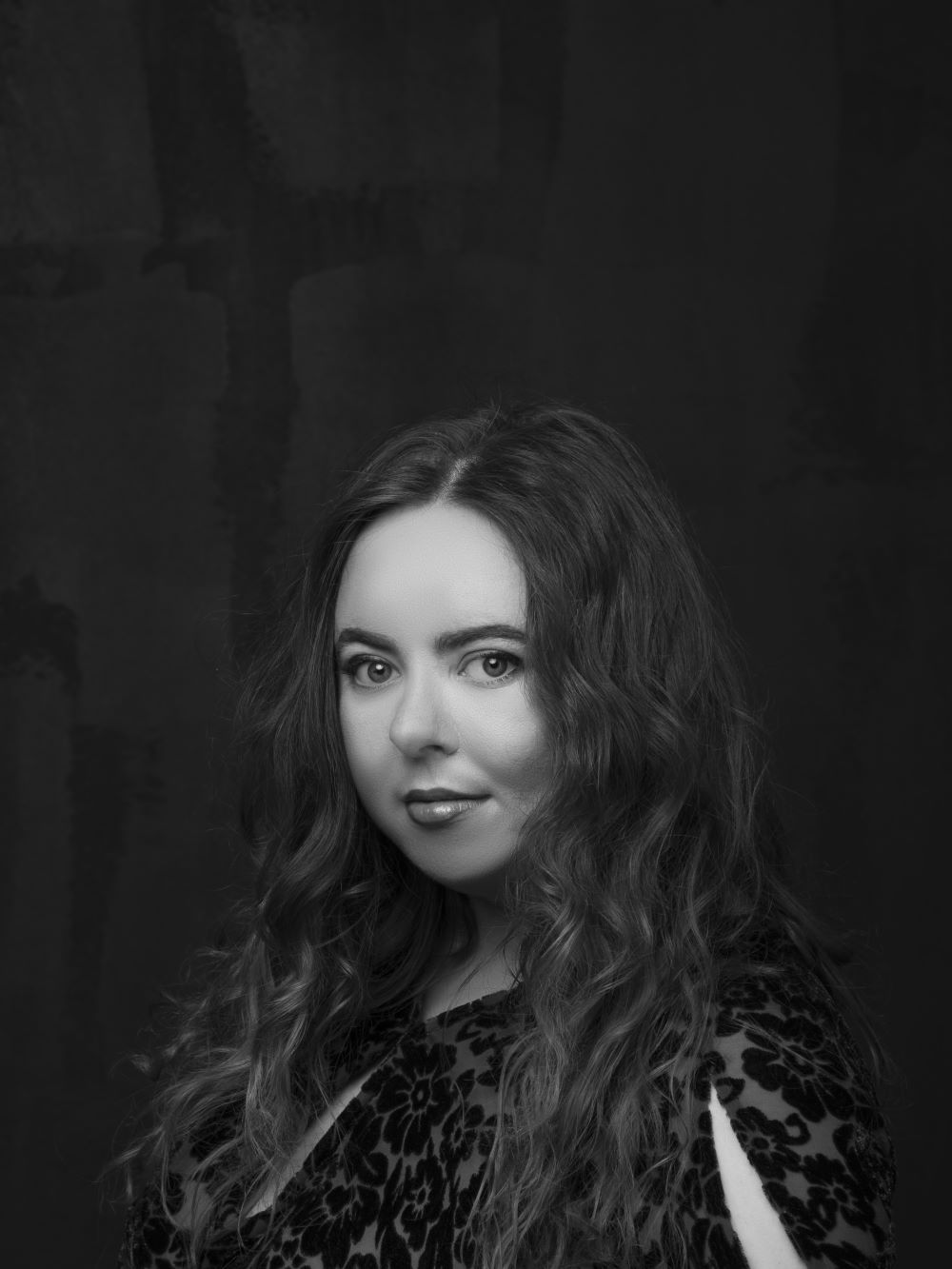 Born in Kiev, Ukraine, Tetiana Shafran began playing piano at the age of 3. She graduated from the Lysenko Special Music School and the Tchaikovsky National Music Academy of Ukraine (2012) where she studied with Andriy Vasin and the Oxana Yablonskaya Piano Academy where she studied with professor Yablonskaya from 2015-2017 in Spain and Israel.
Tetiana is the prize-winner of nearly 25 International piano competitions including: 1st prize winner of the 2019 Olga Kern International Piano Competition (New Mexico, USA); 2019 Concours International de Piano France-Amériques (Paris, France); 2017 Antonio Napolitano International Piano Competition (Salerno, Italy); 2016 Bursa International Piano Competition (Bursa, Turkey); 2016 Carl Filtsch International Piano Competition (Sibiu, Romania); 2016 K. Tkaczewski Piano Competition (Busko-Zdrój, Poland); 2015 Emil Gilels International Piano Competition (Odessa, Ukraine); 2015 Gabala International Piano Competition (Gabala, Azerbaijan); 2001 International Fryderyk Chopin Youth Competition (Szafarnia, Poland); 2nd prize winner of the 2019 of Siegfried Weishaupt Annual ISAM Competition (Ochsenhausen, Germany); 2016 Princess Lalla Meryem Piano Competition (Rabat, Morocco); 2015 Mauro Monopoli International Piano Competition (Barletta, Italy); 3rd prize winner of the 2018 Parnassos International Piano Competition (Monterey, Mexico); 2013 Jose Iturbi International Piano Competition (Spain, Valencia), among others.
About Steinway & Sons label
The STEINWAY & SONS music label produces exceptional albums of solo piano music across all genres. The label — a division of STEINWAY & SONS, maker of the world's finest pianos — is a perfect vessel for producing the finest quality recordings by some of the most talented pianists in the world.