When words fade
Anderson & Roe
This album reflects the spectrum of life through a nocturnal lens. In the night, we all face our shadow selves, the demons that lurk in our psyche, the secret aspirations that gleam like stars, and the passions that blaze like fireworks. As you listen to this album, escape the mundane and leap into the music's revelations.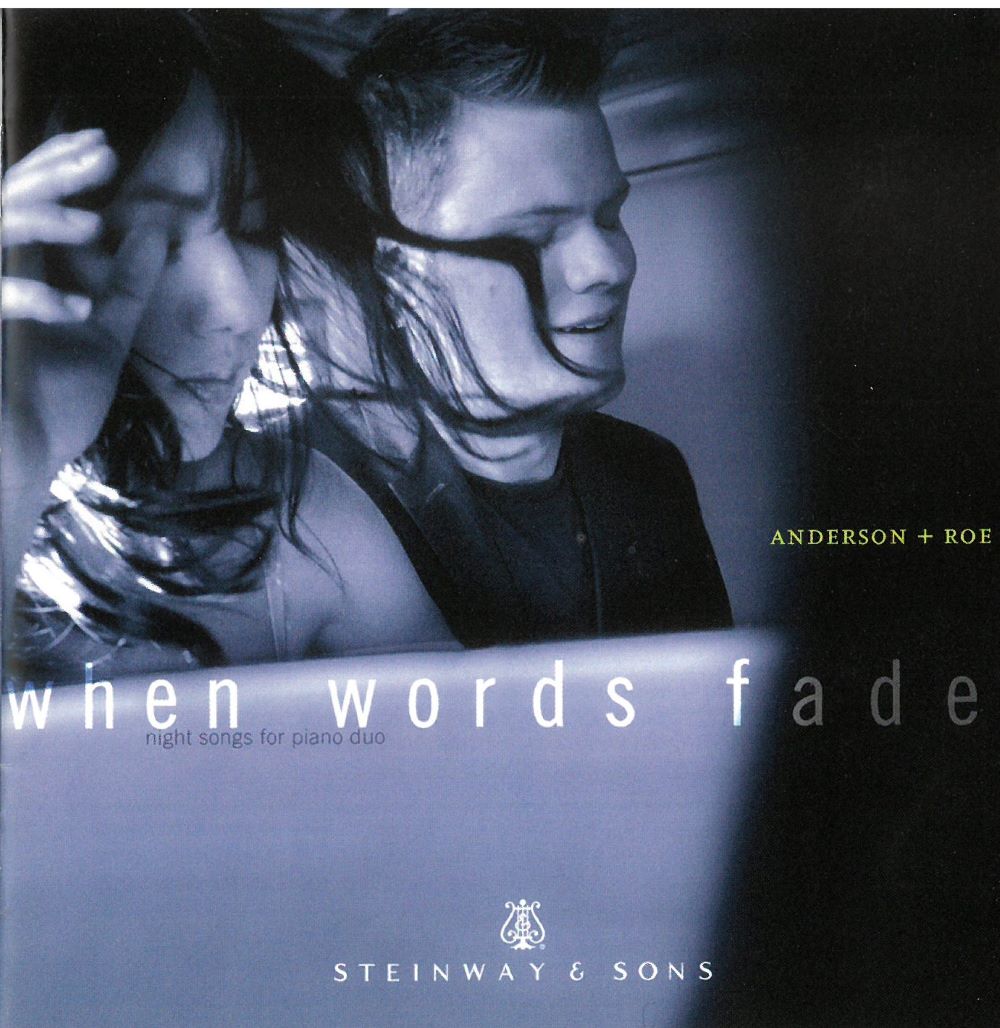 "This pair of exciting performers is revolutionizing the duo piano format today...Greg Anderson and Elizabeth Joy Roe are concert performers who are successful inbreaking out of the old piano duo format and bringing non-classical audiences into their varied repertory."
Audiophile Audiiton
"Anderson & Roe's arrangements not only show off the two musicians' talent, but shed a new light on some familiar music."
AllMusic Guide
"With the album When Words Fade, Anderson & Roe offer a kaleidoscopic and very contemporary take on how appealing a piano duo can be, as they range from the Baroque to avant-rock."
Listen Music Magazine
ALBUM CREDITS
When Words Fade / Anderson & Roe • STNS 30006
Release Date: 11/15/2011
Recorded July 6-8, 2011 at the Concert Hall of the Performing Arts Center, SUNY Purhase, New York.
All songs arranged for piano duo by Anderson & Roe.
Produced and Recorded by Steven Epstein
Executive Producers: Eric Feidner, Jon Feidner
Art Direction: Jackie Fugere
Design: Oberlander Group
Piano: Steinway Model D
Photography: Ken Schles
About the Artists
Known for their adrenalized performances, original compositions, and notorious music videos, Greg Anderson and Elizabeth Joy Roe are revolutionizing the piano duo experience for the 21st century. Described as "the most dynamic duo of this generation" (San Francisco Classical Voice), "rock stars of the classical music world" (Miami Herald), and "the very model of complete 21st-century musicians" (The Washington Post), the Anderson & Roe Piano Duo aims to make classical music a relevant and powerful force around the world. Their five critically acclaimed albums have spent dozens of weeks at the top of the Billboard Classical Charts, while their Emmy-nominated, self-produced music videos have been viewed by millions on YouTube and at international film festivals.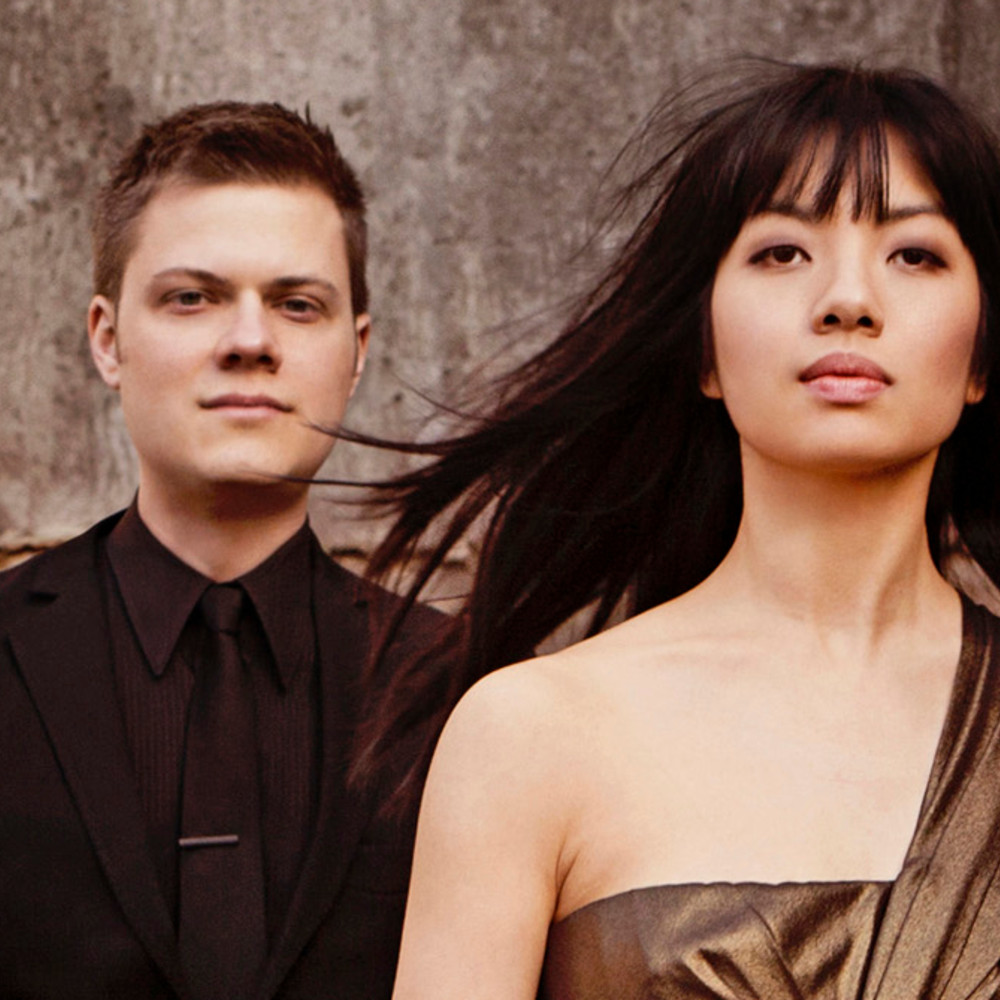 Since forming their dynamic musical partnership in 2002 as students at The Juilliard School, Anderson & Roe have toured extensively worldwide as recitalists and orchestral soloists; appeared on NPR, MTV, PBS, and the BBC; presented at numerous international leader symposiums; and served as hosts for the medici.tv webcast of the 15th Van Cliburn International Piano Competition. A live performance by Anderson & Roe was handpicked to appear on the Sounds of Juilliard CD celebrating the school's centenary.
Anderson & Roe's mission—to make classical music a relevant and powerful force in society—inspires everything they do as artists, from their performances, compositions, and recordings, to their videos, writings, and social media presence.
About Steinway & Sons label
The STEINWAY & SONS music label produces exceptional albums of solo piano music across all genres. The label — a division of STEINWAY & SONS, maker of the world's finest pianos — is a perfect vessel for producing the finest quality recordings by some of the most talented pianists in the world.