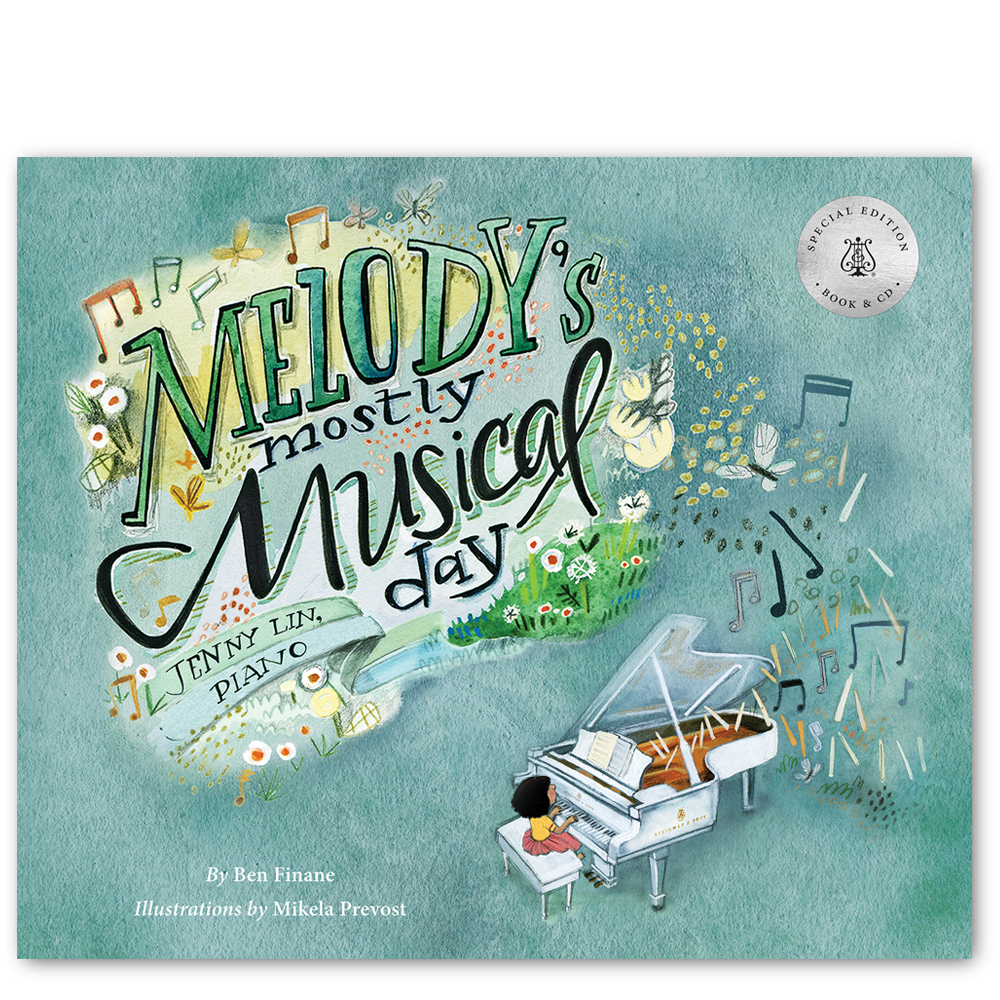 Melody's Mostly Musical Day
Published by STEINWAY & SONS, Melody's Mostly Musical Day, is a beautifully illustrated 60-page book with companion 26-song CD.
Follow Melody through her day: waking up, eating breakfast, playing, and visiting Grandma for a piano lesson and a sleepover. The enclosed CD from pianist Jenny Lin pairs a different song to accompany every page — from Tchaikovsky to Mozart to Gershwin. Melody's Mostly Musical Day is written by Ben Finane and illustrated by Mikela Prevost.
About the pianist
Steinway artist Jenny Lin was born in Taiwan and started playing the piano when she was just four years old. She did not have a piano at home, but she would go to her grandma's house every day to play on her grand piano. As a little girl, Jenny liked to read, draw, and compose tunes on the piano. One of her favorite things to do was to imitate whatever music she heard. Whenever she heard a song on television or in the movies, she would run to the piano and play the same song.
About Spirio
The music of Melody's Mostly Musical Day is also available as a playlist on Steinway & Sons Spirio, the world's finest high resolution player piano. A masterpiece of artistry and engineering in your home, Spirio enables you to enjoy performances captured by great pianists — played with such nuance, power and passion that it is utterly indistinguishable from a live performance.