The composer Tania León on her identity as a global citizen
By Damian Fowler
In February 2020, the composer and Steinway Artist Tania León took center stage at Lincoln Center's David Geffen Hall. She was introducing her new (now Pulitzer Prize–winning) work Stride, which The New York Philharmonic was about to premiere as part of its Project 19, an ambitious commissioning initiative to commemorate the centenary of the 19th Amendment. León — one of nineteen women commissioned to write new chamber and orchestral works for the Philharmonic — found her inspiration in the figure of Susan B. Anthony, a pioneer who had helped pave the way for women to vote in the United States. It was timely, although León reminded the audience that it was only white women who were given that vote in 1920, while women of color had to wait another forty-five years. A murmur of shock rippled through the audience at the reminder of this injustice. For León, the music was an attempt to capture the forward motion represented by Anthony, the women's suffrage movement, and the march toward justice.
But within weeks, the pandemic had taken hold. Businesses hit the pause button.
Lockdowns and restrictions killed the live concert-going experience indefinitely. Performing-arts venues, from Carnegie Hall to the West End to La Scala, closed their doors to the public. No more shows, no more symphonies, no more curtain calls. León, like millions of people, found herself back in the relative solitude of home — in Nyack, New York — having gone from premiere to pandemic in the space of a month. "Well, it is very strange in a way, because during these times of almost isolation I think we go into a lot of introspection and a lot of reflection," León told me in September, adding that it has impacted her work in a profound way. "All of a sudden we are understanding more and more the fragility of life."
"During these times of almost isolation I think we go into a lot of introspection and a lot of reflection."
For León, seventy-seven, the deadly effects of the virus have affected her personally. She lost two friends to the disease, but such loss also stirred in her a kind of global empathy. "It's like the local becomes global. And I cannot react only to what is happening in my environment, or in the country where I am living, but now I am connecting with this situation like it's a threat that has engulfed the world," she says. "And for us that live in the creative world, which is a world that is consumed by the imagination — this is just very impacting to my spirit."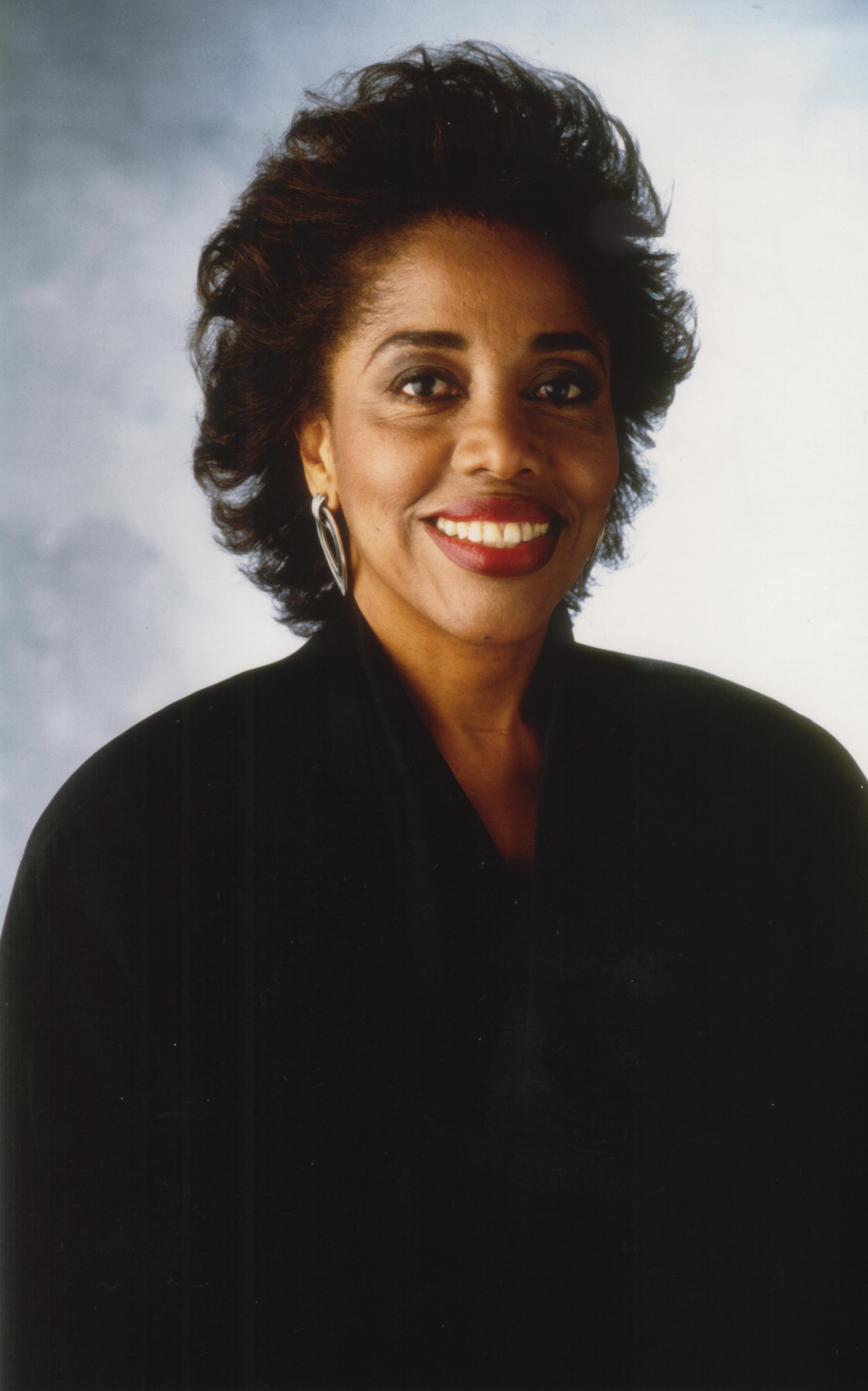 And this is where the piano plays a crucial role in León's life. "If I have moments where I need some solace, or some support, or some release of any kind, I go to the piano," she says. León owns a Steinway Model B. When the New York Philharmonic started to promote its Project 19 series in February, it presented a video profile of the composer at home playing her Steinway in her light-filled front room. Although León is perhaps best known as a composer, conductor and educator, she started out her musical life as a pianist. "My soul is very attached to the piano," she says. "For the most incredible moments in my life, that's where I go. It's like the people that go to church, the people go to pray to whoever they might believe in; for me, the piano is my thing."
Born on May 14, 1943 in Havana, Cuba, Tania León was exposed to a diverse array of cultural traditions from a young age. The ancestry of her parents was mixed (French, Spanish, Nigerian, and Chinese). It soon became clear she was drawn to music, absorbing everything from Afro-Cuban street rhythms to the classical station on her radio. When she was five, her grandfather bought her a secondhand piano. "A real piano!" she says, still with that sense of wonder. "I don't know if I would buy a daughter or a son a piano when they were five years old. But he did, and here we are." León explained that the day her Steinway arrived, all those years later, was a moving moment because it connected her back to her late grandfather. She could imagine him saying "Wow!"
And it was her grandmother who got her enrolled in the Carlos Alfredo Peyrellade Conservatory in Havana, where she earned her undergraduate and graduate degrees. The European style training she received there set her up to become a concert pianist, with hopes of an international career. In 1967, she secured a long-awaited place on a Freedom Flight to Miami, part of the U.S. government's program to offer asylum to Cubans who sought refuge in America.
Under the terms of the program, León could not leave for several years if she wanted to qualify for citizenship. As an ambitious musician, it wasn't long before she realized New York City was the place to be and where her keyboard chops earned her a scholarship to attend the New York College of Music. Her role model at that time, León says, was Martha Argerich — as she was the most celebrated pianist from Latin America.
"I was not involved in the woman composer saga. I was just trying to understand composition."
It was a chance meeting with Arthur Mitchell, the first black principal of the New York City Ballet, that changed the trajectory of her life from pianist to composer. She was substituting as an accompanist for a dance rehearsal when Mitchell spotted her. Mitchell was about to launch the Dance Theatre of Harlem and invited León to become a founding partner and its first music director. He appreciated her skill at improvisation during the dance lessons, urging her to just follow the choreography without using music scores. "And that's how I found I had a connection with movement. I would see something and it would inspire me to create something that would go with it, or contrast with it," she says. Mitchell encouraged León to go further and write a ballet, which she did. The first time she saw her work on stage, in the context of a big production with lights and dancers, she knew a career as a composer beckoned. Following the success of Tones, her first work, León continued to write ballets for the troupe. She studied composition with Ursula Mamlok at New York University. "I was not involved in the woman composer saga," she says. "I was just trying to understand composition."
Opportunities blossomed. During a tour of the Dance Theatre of Harlem at a festival in Italy, León was unexpectedly offered the chance to conduct the Juilliard Orchestra, which was accompanying the troupe on tour. León studied conducting formally, and later had the chance to study at the Berkshire Music Center at Tanglewood with guest conductors, including Leonard Bernstein and Seiji Ozawa. Even as she broke down barriers — a woman composer, a woman conductor — León's focus remained on the music, though she did acknowledge the cultural significance of her success as a woman of color. At the time she told Ebony magazine: "It's not common for a woman of my skin color to conduct serious music, so I have to know the score inside out, or work twice as hard as male conductors."
In 1979, twelve years after that fateful flight to Miami, León was allowed to return to Cuba. It was only a seven-day trip, but León found herself immersed in the music of her homeland. Naturally, she brought recordings of some of her work to play to her father. Her father was impressed but before she left he asked his daughter a question: "Where are you in this music?" At first León didn't understand what he meant.
"That was one of the last things that he would say to me because he died all of a sudden, and here I was, was that question in my mind. And that's when I started doing all kinds of twists and turns, starting with a piece that I dedicated to him," she says. In that piece — Four Pieces for Cello — León started to interact with some of the rhythmical structures of Cuban music. She became fascinated by the cultural traces embedded within music, whether Shostakovich or Stravinsky. "I'm sort of like a detective in terms of that type of nuance in the music of the many composers that we listen to," she explained.
"Music has been my best companion since childhood."
For León the trip to Cuba proved to be an important return to her roots, which helped her cultivate her own voice as a composer. Soon she hit her stride with commissions for larger-scale works such as Concerto Crillo (1980), Batá (1985) — a work for orchestra that is driven by Afro-Cuban percussion and African rhythms — and Kabiosile (1988) for piano and orchestra. Naturally, León has composed works for solo piano, including Ritual (1987) and Mistica (2003), both of which are characterized by the knotty modernism of Elliott Carter, with Cuban rhythm deeply assimilated. Other works followed, revealing musical traces of a complex and intrepid musical personality: Indígena (1991), a chamber work that evokes the Carnival; and her first opera The Scourge of the Hyacinths (1994), with its celebrated aria "O Yemanja" (Mother's Prayer) partly inspired by a tender memory of her own mother singing a folk song.
In this sense León is an American composer, immersed as she is in the great mix of sound worlds that collide and jostle for attention on this continent, in particular jazz. For León, music is about the accretion of culture, "because cultures are made out of a collection of cultures, you see." León has long resisted being pigeonholed by race, gender, or nationality and defines herself as a global citizen. When people have tried to claim her, León references her mestizo heritage and says that the members of her family defend everyone equally. "Why? Because they are us. They are the people that made us," she says. "So, I don't have to be walking in the world aligning myself to something that might be convenient and denying my essence."
"We are not what we look like. This is what I'm trying to say. This is how I have manifested in the material world. I have this height, I have this skin tone, I have this hair. This is what I look like, but that is not what my essence is," she explained. "Some people call it spirit, some people call it the soul. But the thing is we are not actually having a dialogue of essence. We are having a dialogue of masks."
There's no doubt that 2020 was a year fraught with anxiety, from the pandemic to civil unrest, but by the end of the year performing arts groups were finding new ways to present concerts, be they socially distanced or online. León's music was featured in programs in Europe and America. In October, the London Sinfonietta featured Indígena, in a concert of music by established and emerging black composers; in November the Ensemble Modern (the premier contemporary German ensemble) performed León's works in two cities; in the U.S., there were performances of her music at the Library of Congress and the Chamber Society of Lincoln Center.
It's a far cry from the in-person accolades of February at the New York Philharmonic, but for León the music transcends the new limitations of place. Back in her house by the banks of the Hudson River, León is keeping busy with commissions through 2023. There is solitude, but it is mitigated by that music that surrounds her. "Music has been my best companion since childhood," she says.
To hear León describe it, music is almost a tangible presence in the air. It can come to her in fragments or in well-orchestrated swaths of sound. The composer is attentive to what her imagination presents. Sometimes she hears a whole symphonic passage, or other times it's a solo instrument doing "all kinds of Pilates in the air." The composer likens herself to a photographer trying to capture these ephemeral ideas in a moment, but on manuscript paper, racing against the speed of her aural imagination. "I wish, someday, there might be some kind of technology that can be attached to the brain that could translate everything that we're hearing," she says.
Until then, there's always a pencil and her piano. And that's where León goes with her sketches in hand "to reaffirm that the music is precisely what I wanted or heard."