PETER BENCE ALBUM DEBUTS ON STEINWAY & SONS RECORD LABEL
NEW YORK, NEW YORK – May 1, 2020 – Today Steinway & Sons, maker of the world's finest pianos, announces the release of a new album under its eponymous record label by pianist Peter Bence titled The Awesome Piano.
Peter Bence has become a worldwide piano sensation through his signature style, passion and unique approach to chart-topping songs, transformed through his virtuosic, percussive arrangements. On his Steinway & Sons label debut, Bence shares impassioned original compositions, as well as his celebrated inspired covers of Michael Jackson, Queen, Toto, and others — and reveals his genius in sound engineering, too.
"I think the piano is so much more than what most people think it is and are used to hearing. In this album I wanted to demonstrate that I can make a recording that sounds as though an entire orchestra is playing — using only sounds made by a piano, hence the album title The Awesome Piano," said Peter Bence. "Furthermore, I didn't just want to make a cover album, but it was really important for me on this album to finally reveal my original compositions as well, especially those written in the same style for which people have come to know me over the past years."
"We're thrilled to release Peter's debut album on the Steinway & Sons label. It is a record full of infectious tunes and energy. His imagination and virtuosity in performance bring a world of color and excitement to the acoustic piano that will have listeners truly in awe of The Awesome Piano," says Eric Feidner, Senior Vice President of Music, Technology & Media at Steinway & Sons.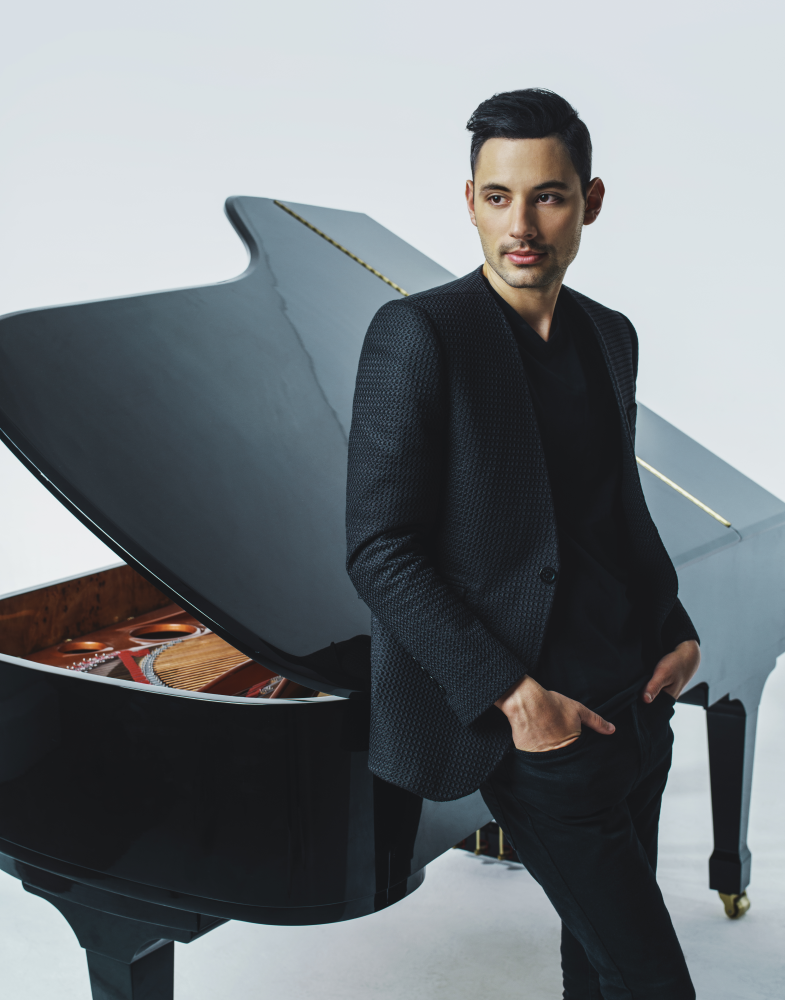 Bence has already completed two worldwide tours including sold-out performances in London, Barcelona, Istanbul, Warsaw, St. Petersburg, Moscow, Boston, New York, Washington, D.C., Philadelphia, Vienna, Melbourne, Brisbane, and Sydney — and the pianist will be well poised to promote his album to his enormous following and target market. His debut album has been in the works for three years — and his millions of followers are waiting.
"Steinway has always been my go-to piano, both for recording and performing live. They fit my style the most, making it the easiest to recreate my desired sound, whether on stage or in the recording studio, so I am very happy that as a part of an exciting collaboration, the Steinway & Sons label is publishing my debut album" said Peter Bence. Peter will also be taking over Steinway's Instagram (@steinwayandsons) today, May 1, 2020, to celebrate his album launch. Dates for his European tour will be announced soon. High-resolution images of Peter playing on a Steinway piano are accessible here.
Peter Bence's Social Handles
https://www.youtube.com/user/BencePeterOfficial
https://www.facebook.com/BencePeterMusic
https://www.instagram.com/bencepetermusic
Press Contact
Anthony Gilroy
agilroy@steinway.com
(718) 204-3116
About Steinway & Sons
Since 1853, Steinway pianos have set an uncompromising standard for sound, touch, beauty, and investment value. Because of a dedication to continuous improvement, today's Steinway remains the choice of 9 out of 10 concert artists, and it is the preferred piano of countless musicians, professional and amateur, throughout the world. For more information, visit www.steinway.com.
https://www.facebook.com/Steinway
https://www.instagram.com/steinwayandsons