Heavens open for All-Steinway
Gould Academy's global piano festival
Most nights when the stars come out in the crisp, cool air of Bethel, you can see the bright glow of the Milky Way.
As Gould Academy became an All-Steinway School in 2007, one of the glistening celestial bodies apparently reached out to Tamara Poddubnaya. A powerhouse of a teacher and artist, Tamara heard about "those pianos" and following a tour of the private boarding school found a nurturing home for the Music without Borders International Piano Festival at Gould Academy.
A distinguished graduate of the Rimsky-Korsakov State Conservatory in St. Petersburg and professor at the Long Island Conservatory, she welcomes students from Europe and the United States to western Maine for a summer month of intensive piano study and public performances.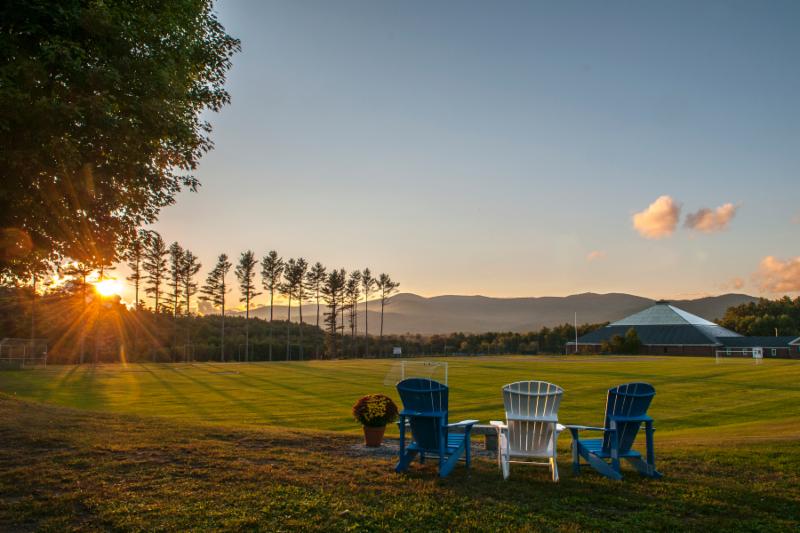 Residents of Bethel, a charming village tucked away on the eastern edge of the White Mountains, are preparing to celebrate the festival's first decade along with a growing number of summer tourists from June 29th to July 28 at the McLaughlin Science Center's auditorium. Pianists between the ages of 10 and 25 from Russia, Turkey, Cyprus, the Netherlands and Sweden will perform and, this year, to mark the 10th season, participate in a competition also open to other aspiring pianists, ages 9-29.
But MWB10 is just one of many alluring aspects to Gould.
To bring out the absolute best in music students, Head of School Matt Ruby negotiated a distance partnership with the prestigious Manhattan School of Music. From tranquil environs of rural New England, young learners share lessons with MSM faculty in voice, winds, brass, strings and piano. The interactions became so popular that a second studio, home of a Steinway Model O, was added to accommodate weekly broadcasts. "It's extremely intimate and really amazing," says Performing Arts Director James McLaughlin. "We're doing a two-camera angle and it makes it as if the teacher is really there, noticing little things about the student's technique."

A grateful alumnus who recognized the need to upgrade Gould's inventory forever changed the face of practice rooms and performance facilities by purchasing 11 new pianos by Steinway & Sons.

"Our students love the feel and sound of our Steinway pianos," says Ruby, who arrived in 2012 from Shattuck-St. Mary's School in Faribault, MN. "They can't believe that they are able to play them as part of their regular practice routine, not just for performance."