Livonia Showing Lots of Love for 30 Steinway-Designed Boston Pianos
LIVONIA, MI – Shaping a long-term vision for the future, Livonia Public Schools has chosen to upgrade its musical instrument inventory with 33 new pianos by Steinway & Sons. The purchase – made possible from $24 million set aside for Fine Arts in a $195 million bond issue approved by district voters – includes 27 Boston UP-118S Performance Edition uprights, three Boston GP-178 Performance Edition II and three Steinway Model B grand pianos.
"The Steinway purchase for our district music programs is absolutely key in our desire to provide high-quality experiences for our students," said LPS Superintendent Andrea Oquist. "It's just one of the many bond-related improvements that are taking place in our district, but one that was immediately noticed and appreciated by our students. We look forward to enjoying these fine pianos for many years to come."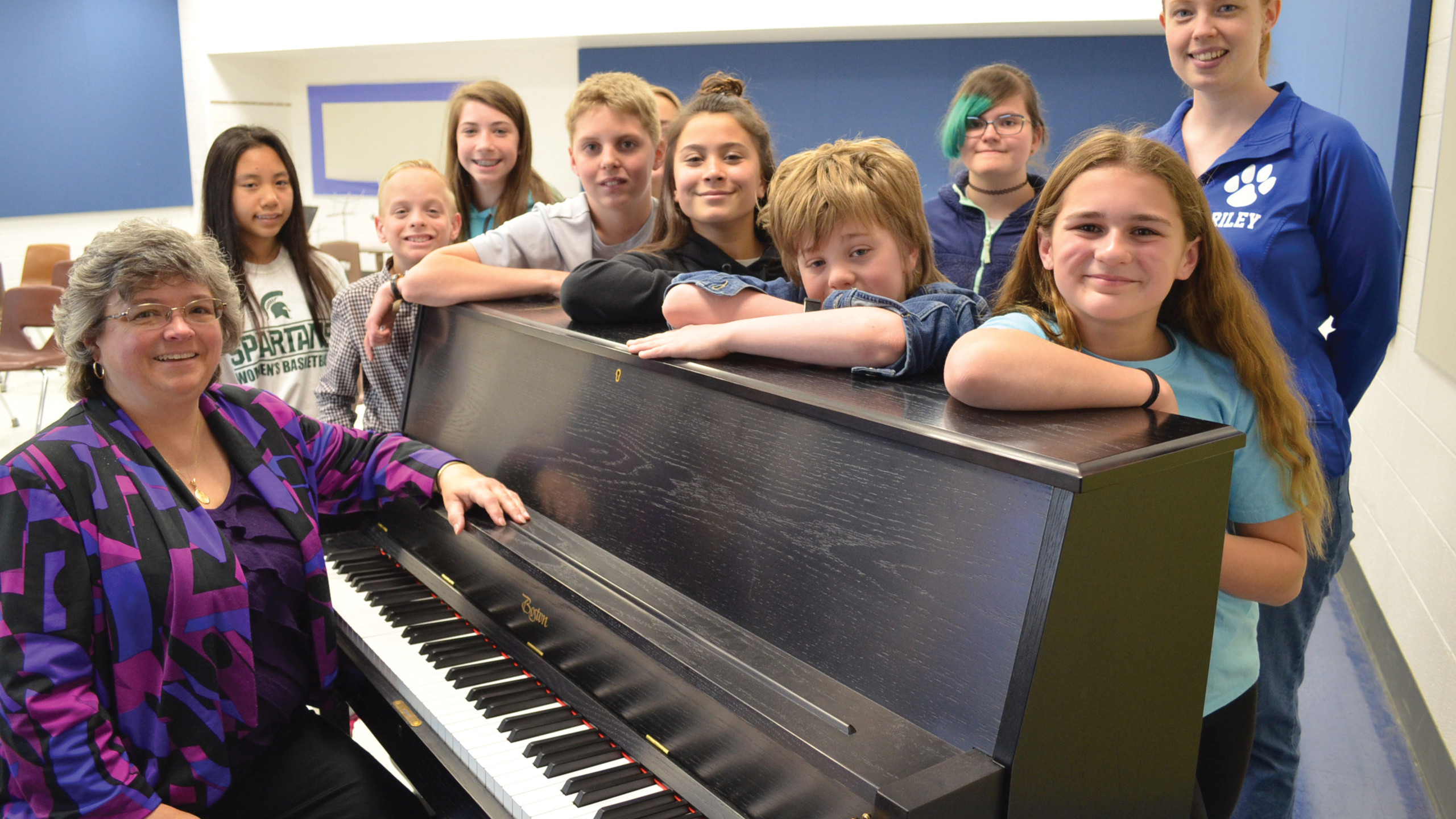 "The Steinway purchase for our district music programs is absolutely key in our desire to provide high-quality experiences for our students."

LPS Superintendent Andrea Oquist
Livonia's three high schools each received a Boston GP-178 Performance Edition II for the choral rehearsal room and a Steinway Model B in the auditorium. A new Performing Arts Center was built at Franklin High School, a new PAC is under construction at Stevenson High School and facilities at Churchill High School are undergoing renovations.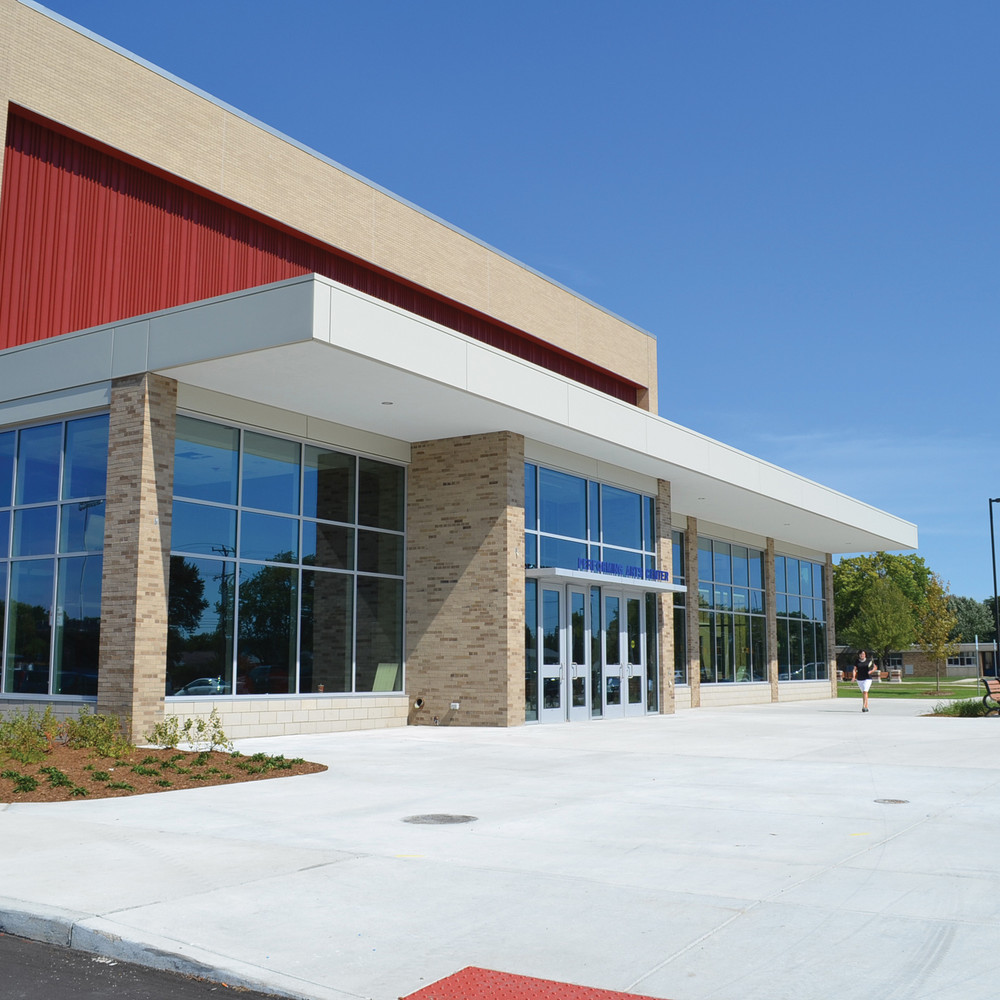 "We spent over a year researching and working with our music staff to select our pianos," said Melodie Provencher, Music Teacher Facilitator at Riley Upper Elementary School, noting the final verdict was based on "sound, quality, and dependability."
Fifth and sixth graders at Riley were quick to show some love for "Bert," the new Boston upright that succeeded "Bertha," a shopworn vertical. Ms. Provencher said 75 percent of the choir voted for "Bert" with "Jolene" and "Don Pablo" also receiving consideration as naming opportunities.
Wilbur Miller, Institutional Sales Manager for Steinway Piano Gallery Detroit, worked with Ms. Provencher, Marilee Olsen, and other music faculty members, completing a thorough inventory analysis in December 2015. "The Livonia purchase was a replacement of old, worn out pianos with an average age of 52 years," he said, adding that one instrument dated to the end of the American Civil War.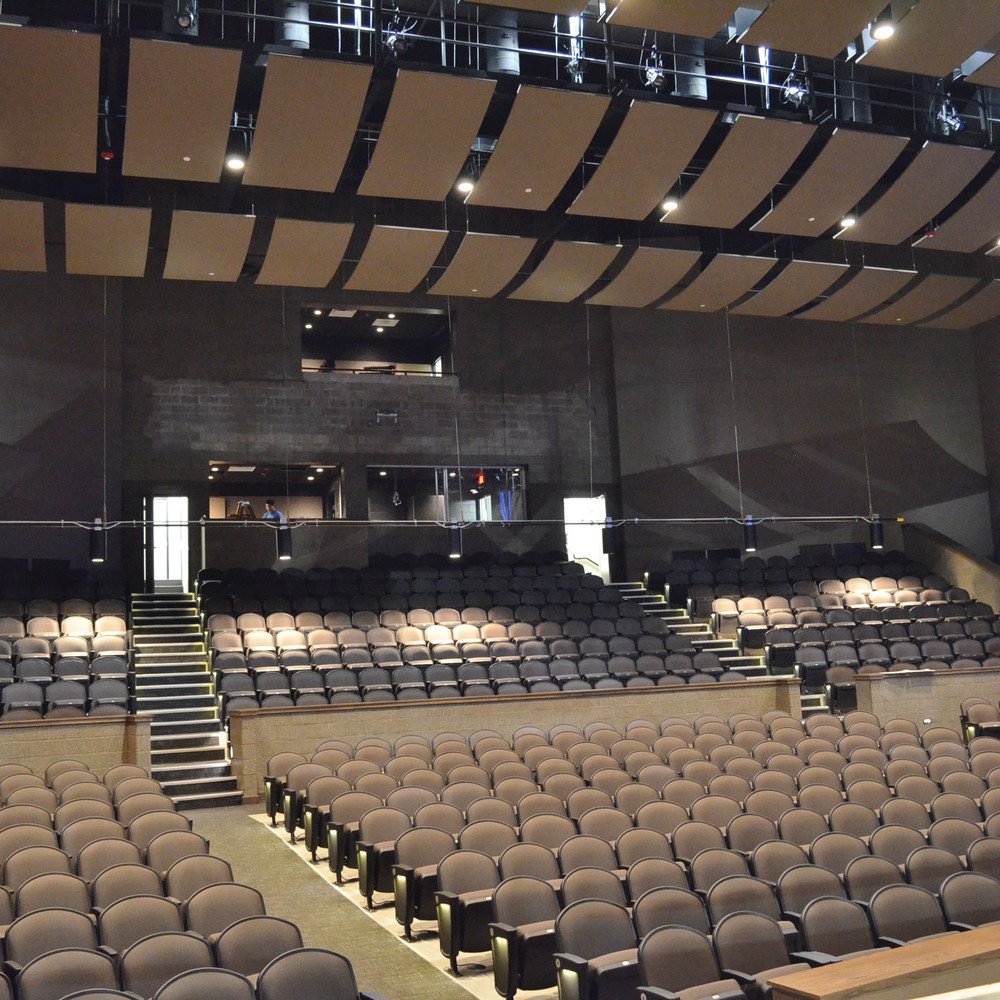 "As always," said Ms. Provencher, "quality instruments are important to a music program. We feel these pianos will help students understand that musicians need quality instruments. It's an investment that will follow them through their career in Livonia Public Schools."
"Steinway's reputation for quality and endurance has withstood the test of time."

Music Director Marilee Olsen
In the course of testing several pianos, Mrs. Olsen said the committee was concerned with an instrument's ability to hold up after decades of daily use. The choir director at Franklin High School said she felt secure in the knowledge that "Steinway's reputation for quality and endurance has withstood the test of time."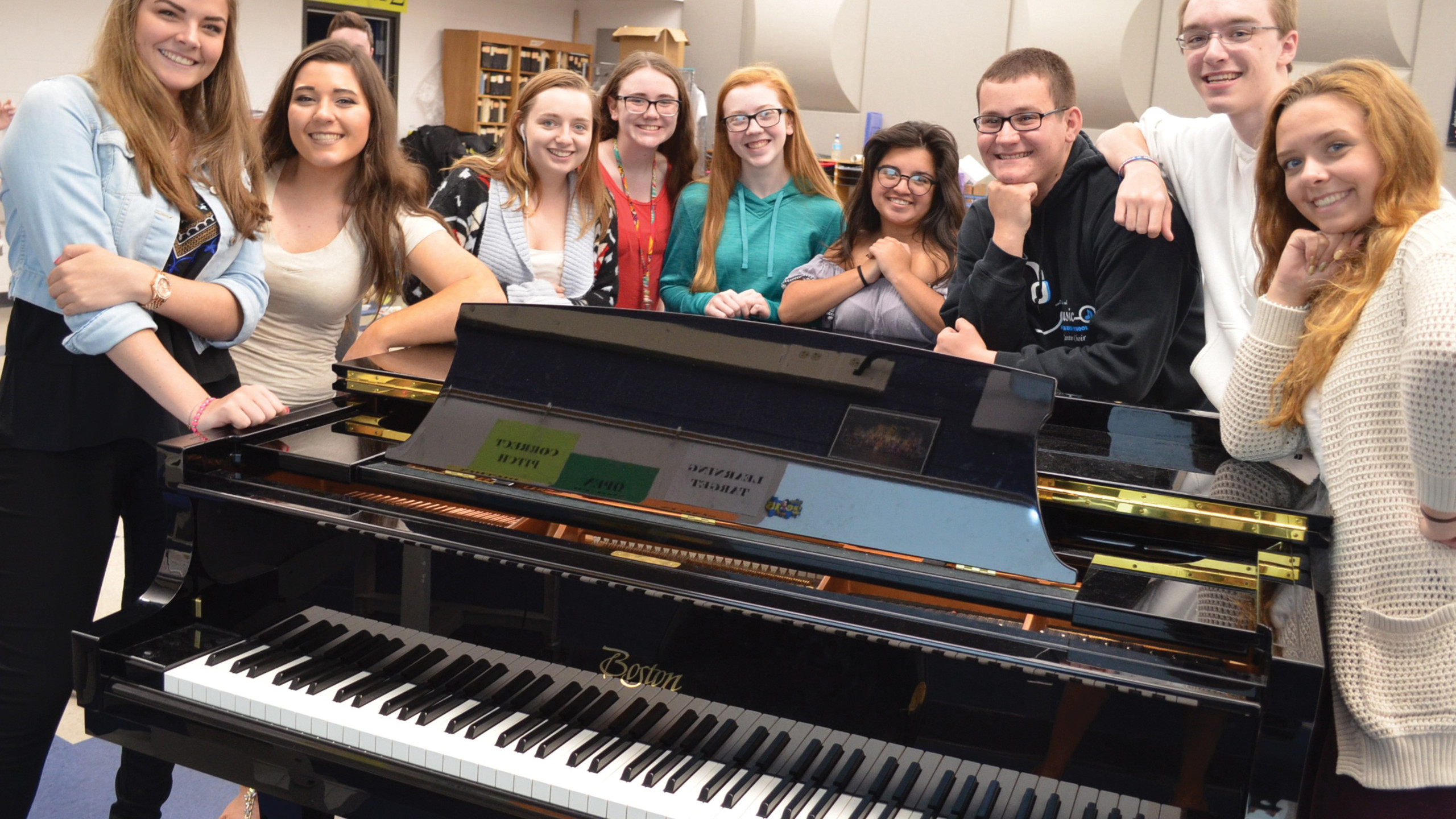 Students in the choir, band, and orchestra have responded with "excitement, respect and awe" to six new Boston uprights and the ebony Boston Grand at Franklin. "Many of the pianos these Bostons are replacing were barely playable. Now I hear the new pianos being played all the time," she said.
While use is not limited to music students, there are rules. "Our practice rooms are locked, and on a daily basis, students are now requesting to use them. No one sets anything on these pianos, and there is no food or drink allowed around any of them. We plan to keep these instruments looking and playing like new for many years," Mrs. Olsen said.
When the Boston Grand arrived in the choir room, she said students commented on its colorful sound and told her the upper register "sounded like butterflies. The touch is so easy; it always surprises me as warmups begin. For that first hour I feel like I am playing on clouds," she said. "Our choirs are thrilled to sing with such brilliant tones, varying in the octaves as it supports their vocal efforts."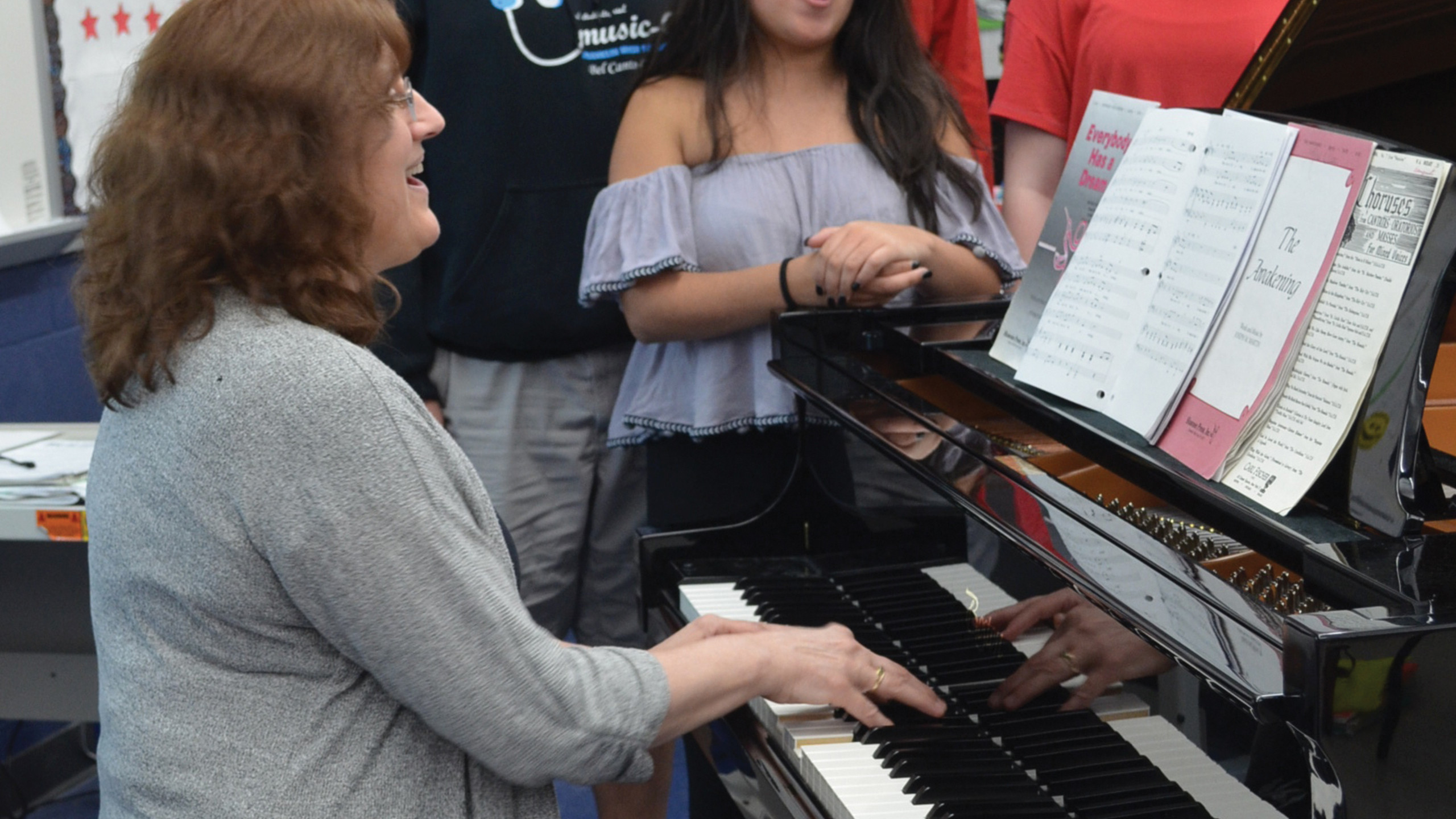 She stressed that students must be equipped with excellent instruments that are easy to play and in tune. "They need to know what a fine instrument is, how it sounds and how it feels to play it. Many of them will be going on to college music programs and now we are able to give them a college-like experience."
Meanwhile, the National Association of Music Merchants named Livonia, a highly regarded suburban school district, as one of the Best Communities for Music Education in 2017. The designation is awarded to districts that "demonstrate outstanding achievement in efforts to provide music access and education to all students," according to NAMM's website. Livonia is among only four percent of school districts in the nation to achieve the honor.
Before awarding the designation, NAMM considered several factors like funding, graduation requirements, music class participation, instruction time, facilities and overall support for the music program. The global nonprofit foundation concluded that Livonia is demonstrating its commitment to innovative learning opportunities for all children as outlined in the new federal Every Student Succeeds Act, which lists music and the arts as recommended subjects.