NOCCA students rise to the challenge From a new Steinway Model B grand
A rich cultural mosaic runs through the iconic New Orleans Center for the Creative Arts, wheregifted students explore high levels of artistic craftsmanship. With a lengthy list of world class jazz luminaries crediting NOCCA for inspiring discipline, dedication, and desire, it proved to be the perfect environment for a certain Steinway that caught the ear of Michael Pellera.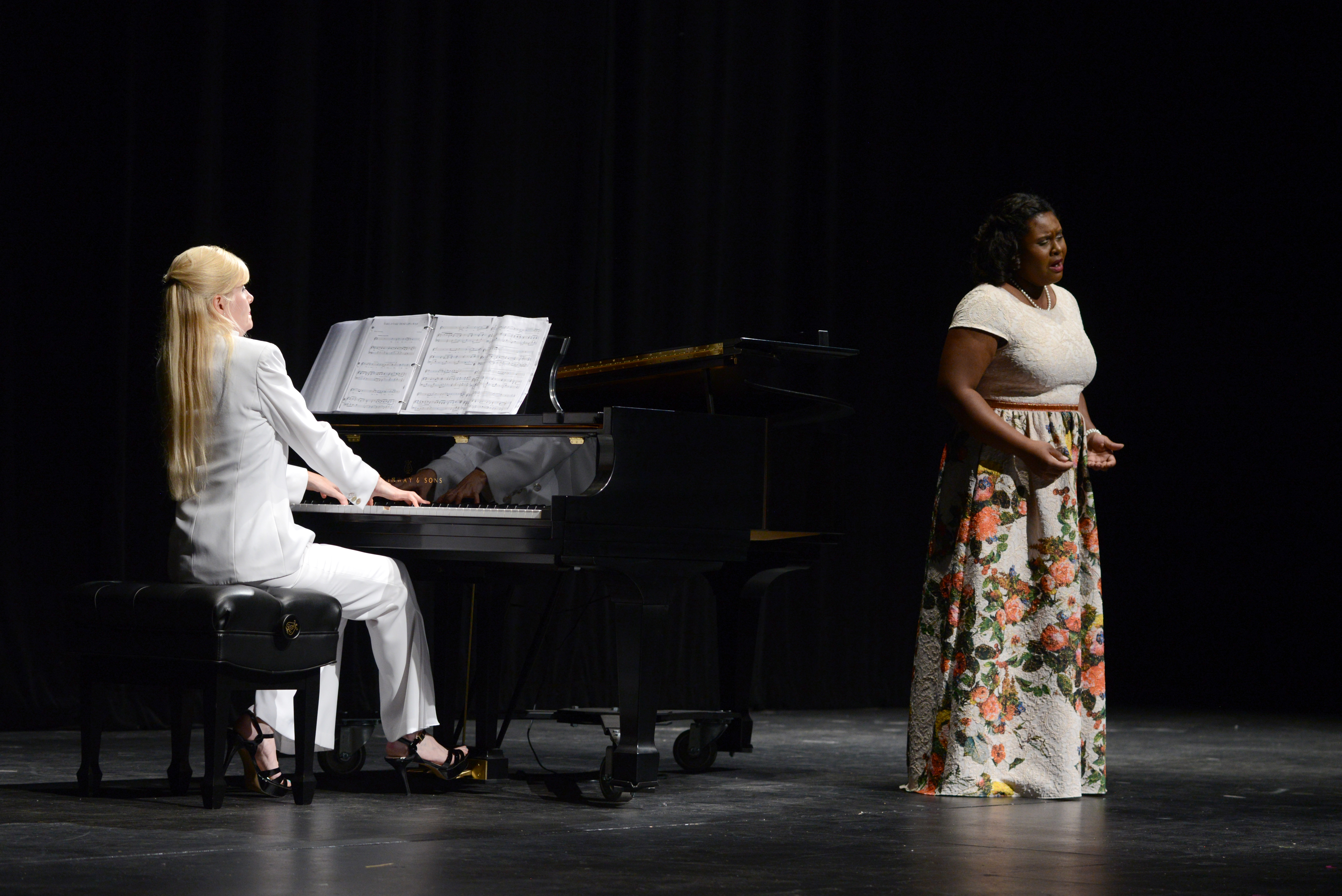 "This Steinway B has a gorgeous tone and it resonates beautifully," says Pellera, Jazz Department Chair at NOCCA, where Steinway Artist Ellis Marsalis originally headed the program when the school opened in 1973. "Our new B also has an evenness of tone across the entire instrument. The action is very fast and it is easy to play legato and change the dynamics with a minimal change in touch. It truly has what piano technicians call 'Steinway quality.' "
Pellera met with Sally Perry, Executive Director of the NOCCA Institute, the school's non-profit advocacy partner. He told her that a "truly superior" grand piano was available for a limited time through the Steinway National Tour at Hall Piano Co.
"Ms. Perry is known as a person who 'thinks big' and she contacted longtime supporter Joyce Schenewerk, who agreed to dedicate a portion of her significant NOCCA donation toward the acquisition," explains Pellera. An additional contribution from the Steinway Society of New Orleans helped bring the piano to its new home.
"NOCCA's student body reflects the diversity of New Orleans itself," observes Ms. Perry. "Some of our young musicians go home at the end of the day and rehearse on baby grands. Others may have an upright or a digital keyboard. Still others have no piano at all. But they're all in awe of the new Steinway. It might seem ironic, but this very special instrument puts our students on equal footing because few, if any, have experienced anything like it before. It's a challenge and they rise to it. We're so thankful that Joyce –one of our generous donors – saw value in providing that kind of opportunity to our artists-in-training." Ms. Schenewerk said she was delighted to help: "NOCCA is the largest jewel in the city's crown and it was my privilege and pleasure to be part of building its future."
Notable NOCCA alums include Steinway artists Harry Connick Jr. and Jonathan "Jon" Batiste, bandleader for "The Late Show with Stephen Colbert." According to the school's website, more than 95 percent of NOCCA graduates attend colleges and conservatories, with nearly 80 percent receiving scholarships to continue their studies.
Since taking delivery in January, Pellera has witnessed pure joy from the next generation of performers. "The Classical students could realize what the composer's true intent was and the Jazz students could realize their improvisations based on the sound and response of the instrument," he says. "As one of the South's premiere arts institutions hosting performances in all genres of music, NOCCA is truly proud to offer such a quality Steinway to our students, faculty, and visiting artists."