A novel "Steinway Suite" engages Music students at Trinity School

CROYDON, LONDON – For 50 years, the Trinity Boys Choir has garnered a sterling global reputation for vocal excellence. Perhaps best known for their role in Benjamin Britten's A Midsummer Night's Dream, they have appeared at the Royal Opera House, La Scala and La Fenice. Collaborating with the London Philharmonic Orchestra, Cleveland Orchestra and Lucerne Festival Orchestra, they also lend beautiful voice to numerous film scores.
Head of Piano Richard Evans, at right, developed the first-ever "Steinway Suite" at Trinity School.
With continued exposure to music at the highest level, instrumental playing at Trinity School has always been strong. However, a pianistic transformation began when Trinity became London's first secondary
All-Steinway School in 2012. One school official is thoroughly convinced it brought new vitality and set the pace for an outstanding piano experience.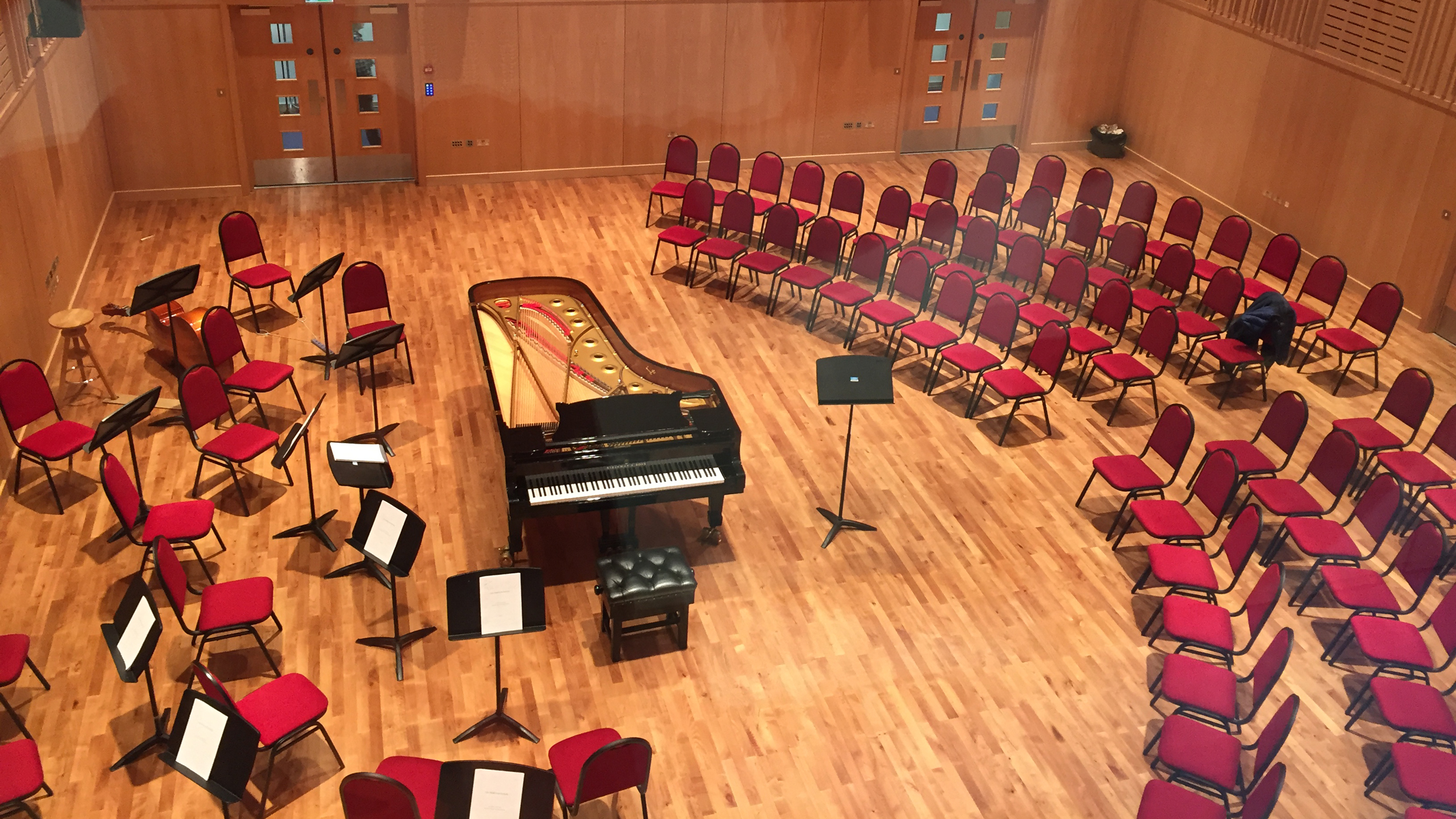 "The positive impact of attaining All-Steinway status was immediate and in many ways, revolutionary," explains Richard Evans, Head of Piano. "More students were attracted to playing the piano and many ambitious, highly-gifted pupils were keen to join."
Within a year, Trinity started a new piano festival and a Steinway scholarship, along with establishing a Steinway Piano Competition. A decision was also made to re-imagine existing infrastructure of the music facilities. Evans said Trinity now has a fleet of 26 Steinways, including 2 superb Model D's.
"More students were attracted to playing the piano and many ambitious, highly-gifted pupils were keen to join."

To further its flourishing partnership with Steinway & Sons, the music school recently unveiled the Steinway Suite. "This is a new and exciting concept which channels piano playing in the most vibrant of environments," he asserts. Believed to be the first of its kind in the world, the Steinway Suite comprises six teaching and performance rooms housing Model K's and a Model B. On any given day, students partake in lessons, masterclasses, lectures and performances, while there are constant TV streams of live relays, piano documentaries and global competitions. "The Steinway Suite brings pianists together, enriches their inquisitiveness, and creates a new generation of confident and ambitious young musicians," said Evans. "We are extremely excited about maximizing the creative potential of everyone who passes through its doors."