Steinway Marks 165th Anniversary With More Than 200 All-Steinway Schools
NEW YORK, NY – As a natural extension of the business founded in 1853 by Henry Englehard Steinway in a Manhattan loft, institutional sales are showing historic signs of growth with the number of All-Steinway Schools surpassing the 200 mark.
The concept began in 1877 when Steinway partnered with the Oberlin Conservatory of Music but was not officially adopted by the company until 25 years ago. An All-Steinway designation is awarded to schools that uphold certain criteria regarding ownership and maintenance of pianos by Steinway & Sons.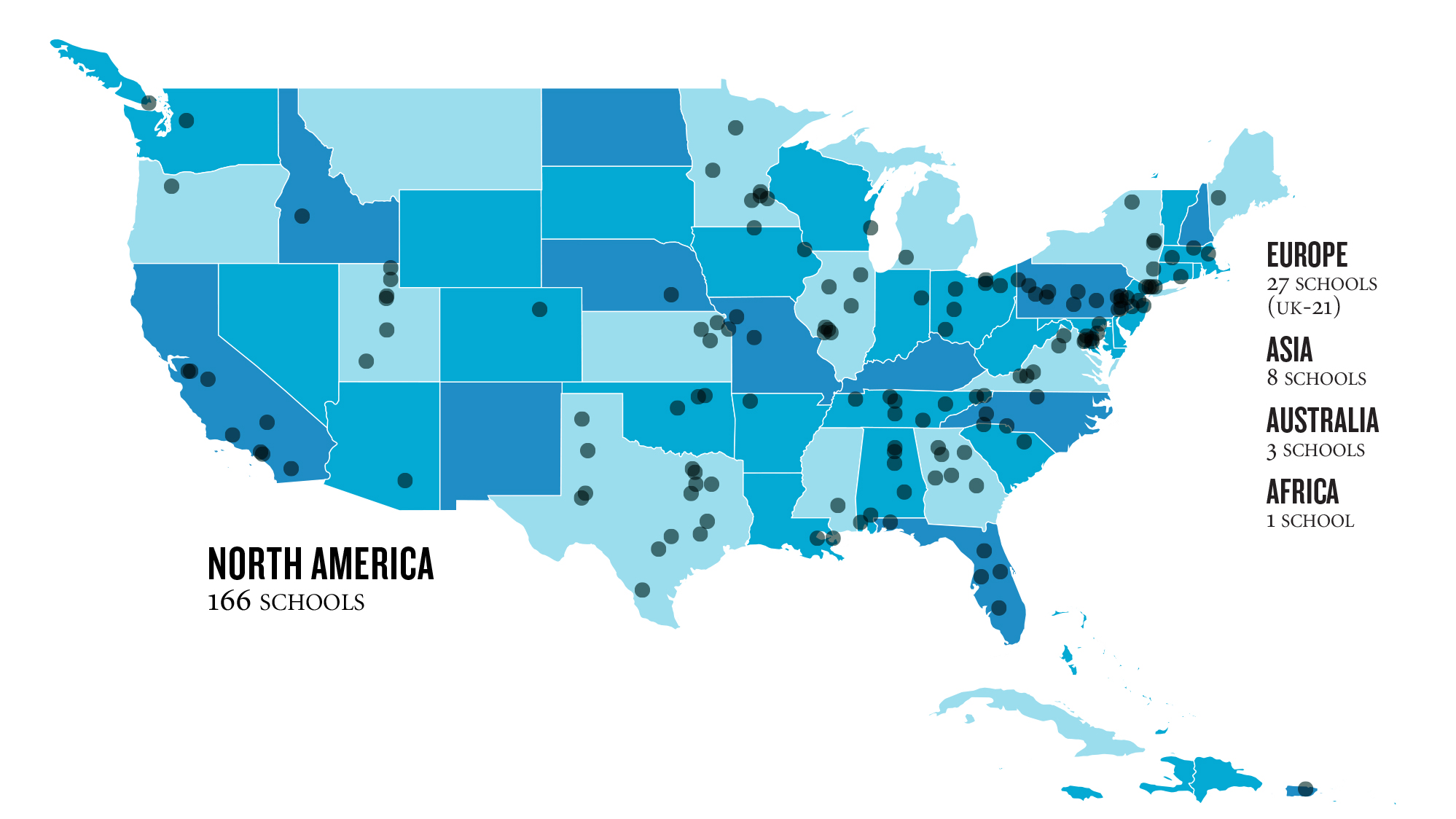 "I am pleased to announce this major milestone for the All-Steinway initiative," said Steinway CEO Ron Losby, noting the program has evolved into a global phenomenon stretching over five continents. "Academic institutions worldwide continue to discover the benefits of providing instruments by Steinway & Sons for their students and faculties."
Sally Coveleskie, National Director of Higher Education Sales, said when administrators, faculty and staff get involved with becoming an All-Steinway School, "they are sending a clear message about advancing musical excellence within their programs. While providing students with the best possible instruments, they explore myriad opportunities within the Steinway platform that enrich the broader cultural community." Steinway has added roughly 10 new schools each year since 2012. Many recent North American additions began their journey by sending representatives to the annual Keys to Finding Funds seminar in New York, she noted.
"Academic institutions worldwide continue to discover the benefits of providing instruments by Steinway & Sons for their students and faculties."
The China Conservatory of Music School of Piano became Asia's first All-Steinway School in 2001. Since then, the Central Conservatory of Music School of Piano and Tianjin Conservatory of Music, the Harbin Conservatory of Music and St. Paul's Co-educational College in Hong Kong have joined the roster.
"Supported by Steinway's great reputation, the All-Steinway program has broadened connections to top ranking music schools around the globe. This is such an important business model that it was implemented before the Steinway China branch was established in Shanghai in 2004," observed Alvin Wu, Sales Director-Asia Pacific. "All-Steinway Schools in China have attracted more talented students, renowned teachers and extra attention from donors. We are proud that these world-class teaching facilities are choosing our instruments exclusively," he said.
The United Kingdom is commemorating its 10th anniversary as a dynamic participant in the All-Steinway program. With 500 new Steinway and Steinway-designed pianos being delivered to 21 All-Steinway Schools, "the All-Steinway School initiative is setting a standard for musical instrument provision which is unparalleled for previous generations," said Keith Glazebrook, Manager-Dealer and Institutional Services.
Since becoming an All-Steinway School, the keyboard department at the Leeds College of Music has experienced a 60 percent increase in applications while the City of Edinburgh Music School – which rents its facilities outside of school hours – has become the top choice of many performers due to the Steinway affiliation.