MUSICAL PORTRAIT OF THE ARTIST JOHN O'CONOR ENTRUSTED TO SPIRIO
John O'Conor first played a Steinway when he was nine years old and has loved it ever since.

"I will never lose the magic that Steinway holds for me. And what was most surprising was that Spirio held that same magic," the highly-acclaimed performing artist and pedagogue said of his experience recording with Steinway's high-resolution player piano. "It's a Steinway plus so many other things, too."
Distinguished artist-in-residence and piano chair at All-Steinway Shenandoah Conservatory of Shenandoah University in Virginia, O'Conor has appeared with world-class symphonies and orchestras at renowned concert halls too numerous to mention. He is in a select group of recording artists whose music is preserved for the ages in the Spirio music library.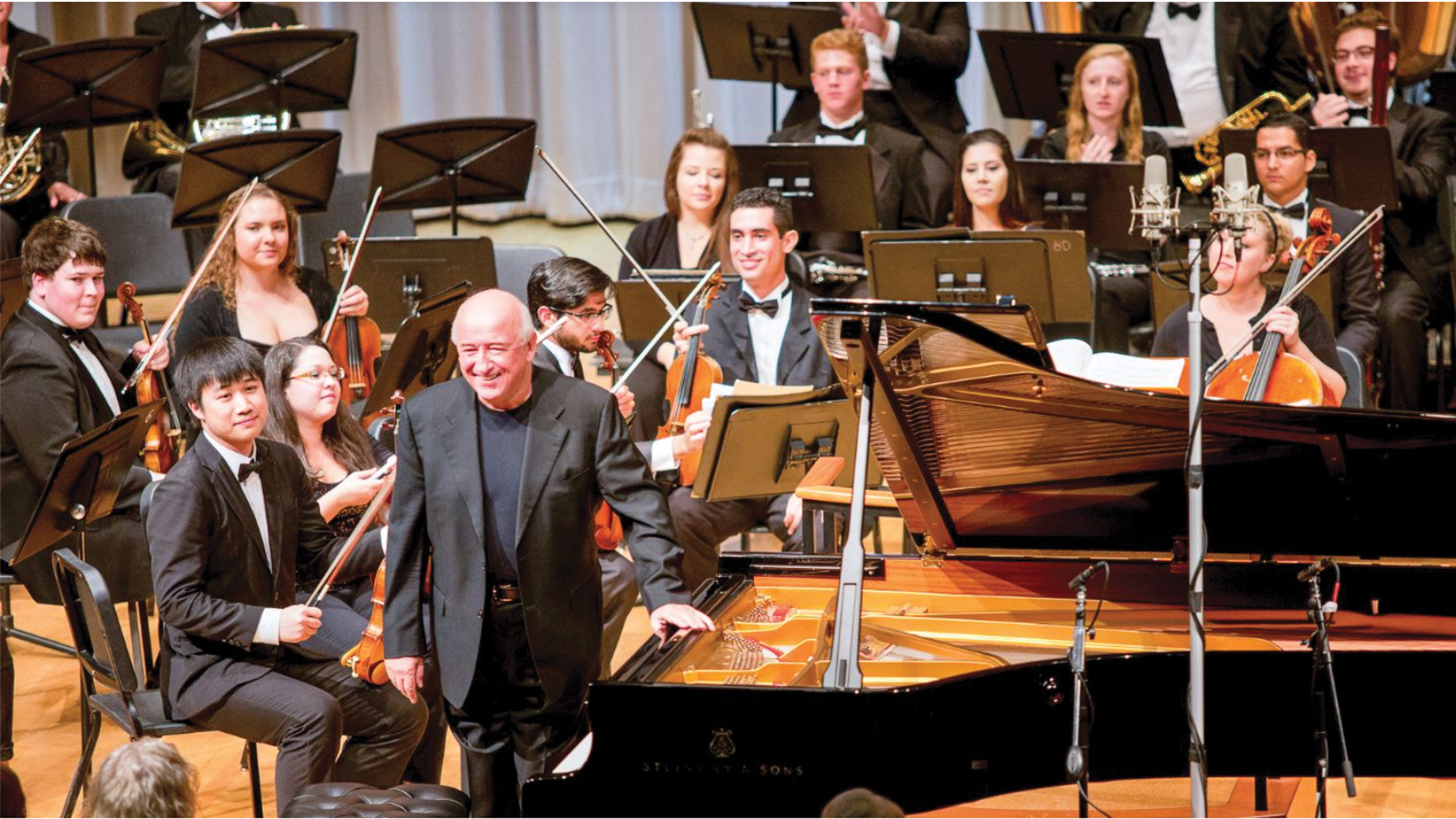 "The main thing when recording with Spirio was that it opened up so many possibilities that I had not experienced when recording with more traditional methods. I am technologically challenged when trying to understand all the bells and whistles that Spirio opens up, but they constantly amazed me."
At 75, O'Conor is a human dynamo of positivity, sensitivity, determination, and dedication who still manages a very hectic schedule. Founder of the Dublin International Piano Competition, O'Conor is understandably passionate about all things Irish, especially what he sees as the underappreciated contributions of composer John Field.

I will never lose the magic that Steinway holds for me. And what was most surprising was that Spirio held that same magic.


When he is not recording or touring, O'Conor is in great demand for masterclasses. "The great advantage for teachers when using a Spirio with their students is the ability to record a performance, play it back immediately and discuss the details," he said.
"Students will be able to hear what is good and not-so-good in each performance. That will speed up their understanding of what the teacher is trying to convey, and the quality of sound that Spirio reproduces is quite remarkable."
Having given masterclasses all around the world, including the Royal Academy of Music in London, the Paris Conservatorie, the Juilliard School, the Manhattan School of Music, and Indiana University, he also holds teaching positions at the TU Dublin Conservatorie of Music and the Glenn Gould School of the Royal Conservatory of Music in Toronto.