5 Browns unlock 440 Keys to Living History at Florida State University
As seen in the Winter 2017 edition of the Chronicle.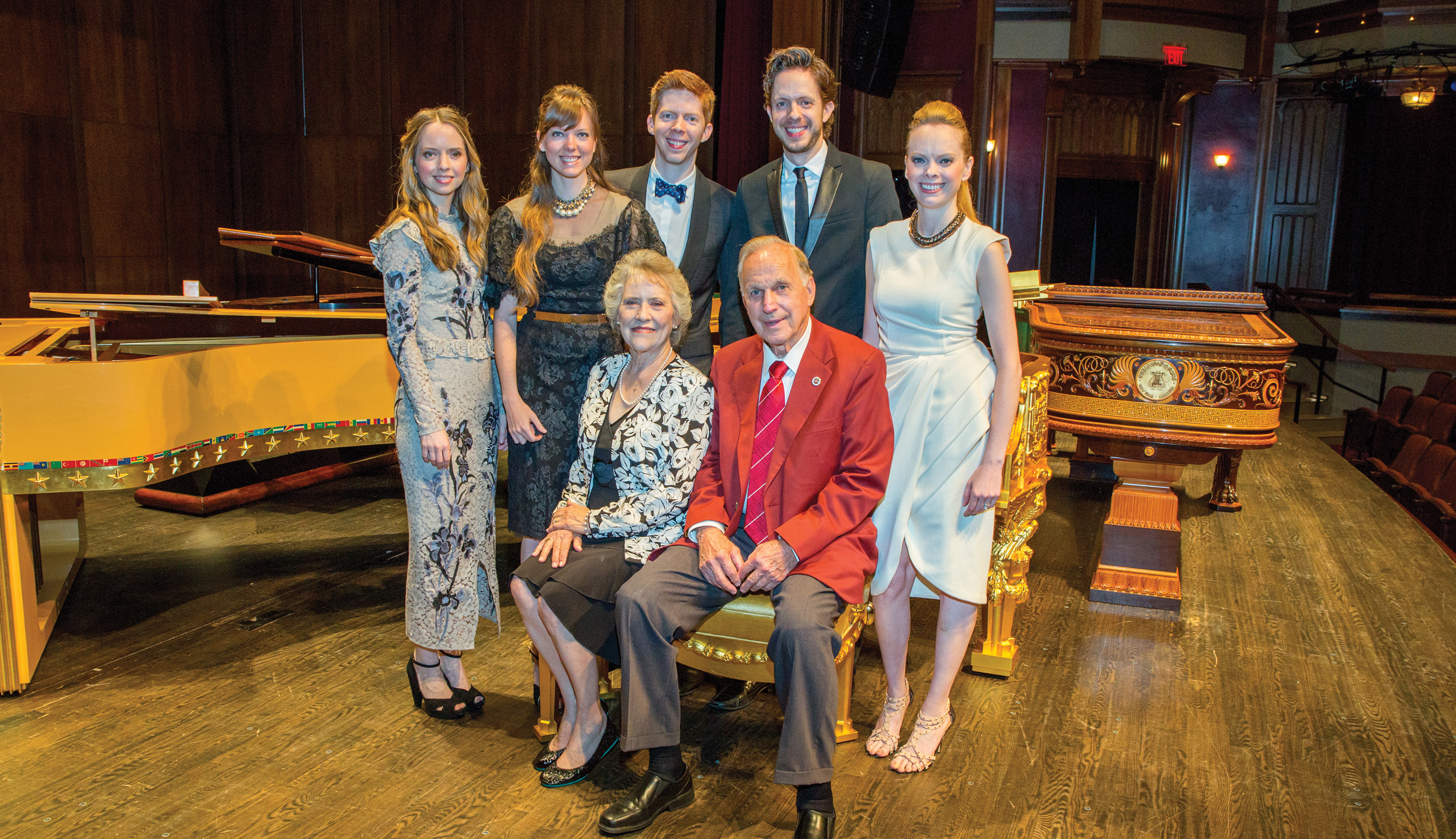 TALLAHASSEE, FL – Five is a fascinating number that speaks to harmony, balance and divine goodness in spiritual traditions. So when entrepreneur DeVoe Moore offered to showcase five of his eight magnificent Steinway art case reproductions at his beloved alma mater, it seemed natural to invite the 5 Browns.
Desirae, Deondra, Gregory, Melody and Ryan took to the stage on June 1st for a historic performance at Florida State University's Ruby Diamond Concert Hall. The effusive quintet enthusiastically worked magic over 440 keys representing select periods in Steinway's storied past: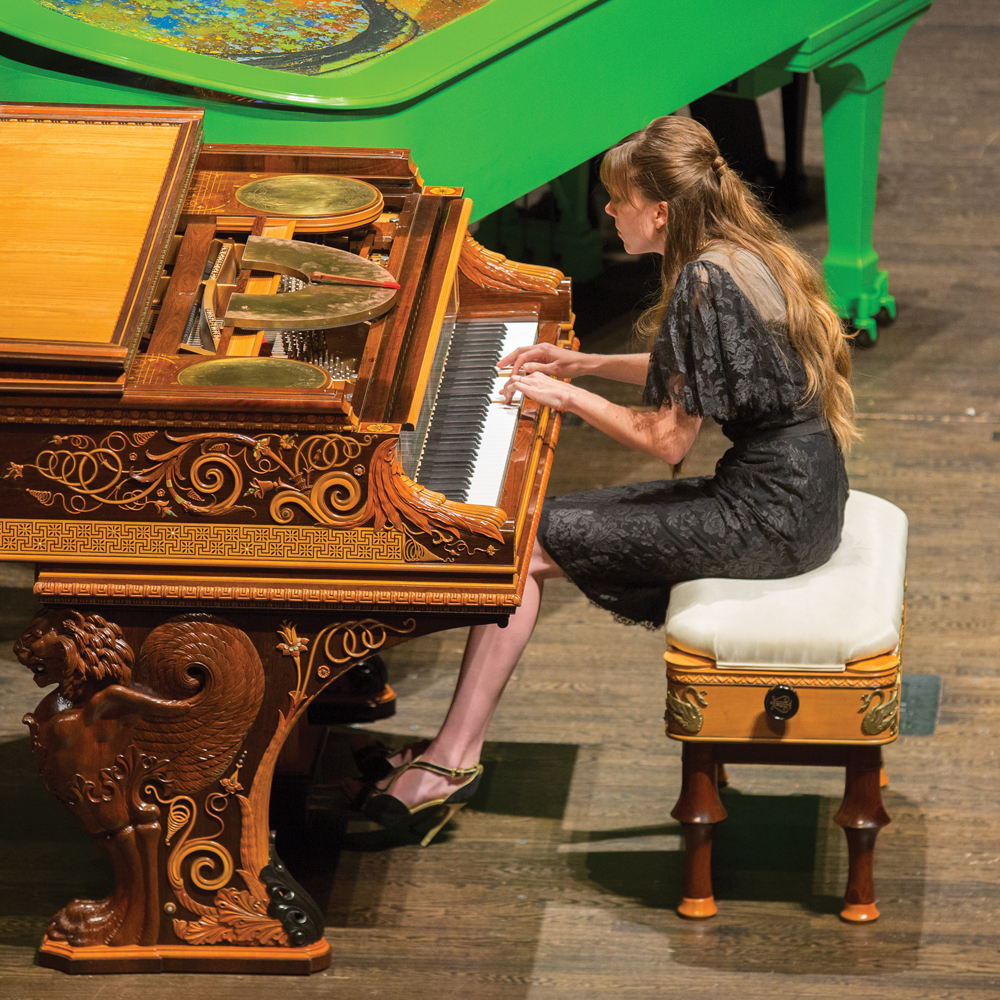 Designed in the late 19th century by Sir Lawrence Alma-Tadema and hailed as the "grandest grand of them all," a replica of the original Alma-Tadema Steinway forged the unique bond between DeVoe and Steinway & Sons in 2006. An elaborate rendering of Sir Edward Poynter's classic oil painting, "The Wandering Minstrels" is hard to miss just above the keyboard. "Quick as I saw that piano I fell in love," Moore told Forbes. "I had never seen anything like it."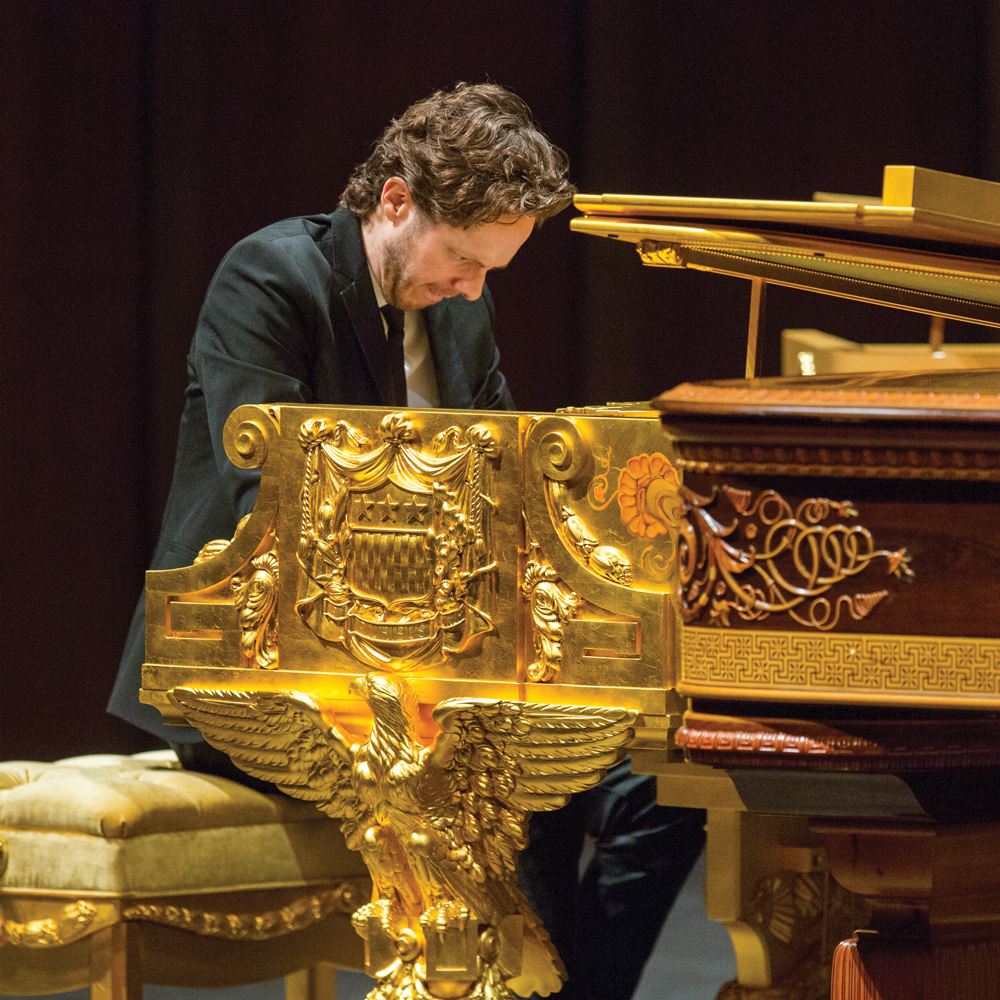 Go back to 1903 when the first White House Steinway occupied a special place in the East Room. Presented as a gift from the Steinway family to the United States, the 100,000th Steinway brought historic performances to President Theodore Roosevelt's executive mansion by the likes of Josef Hoffman and Ignace Paderewski.
Thus began a golden age for classical music appreciation in the nation's capital.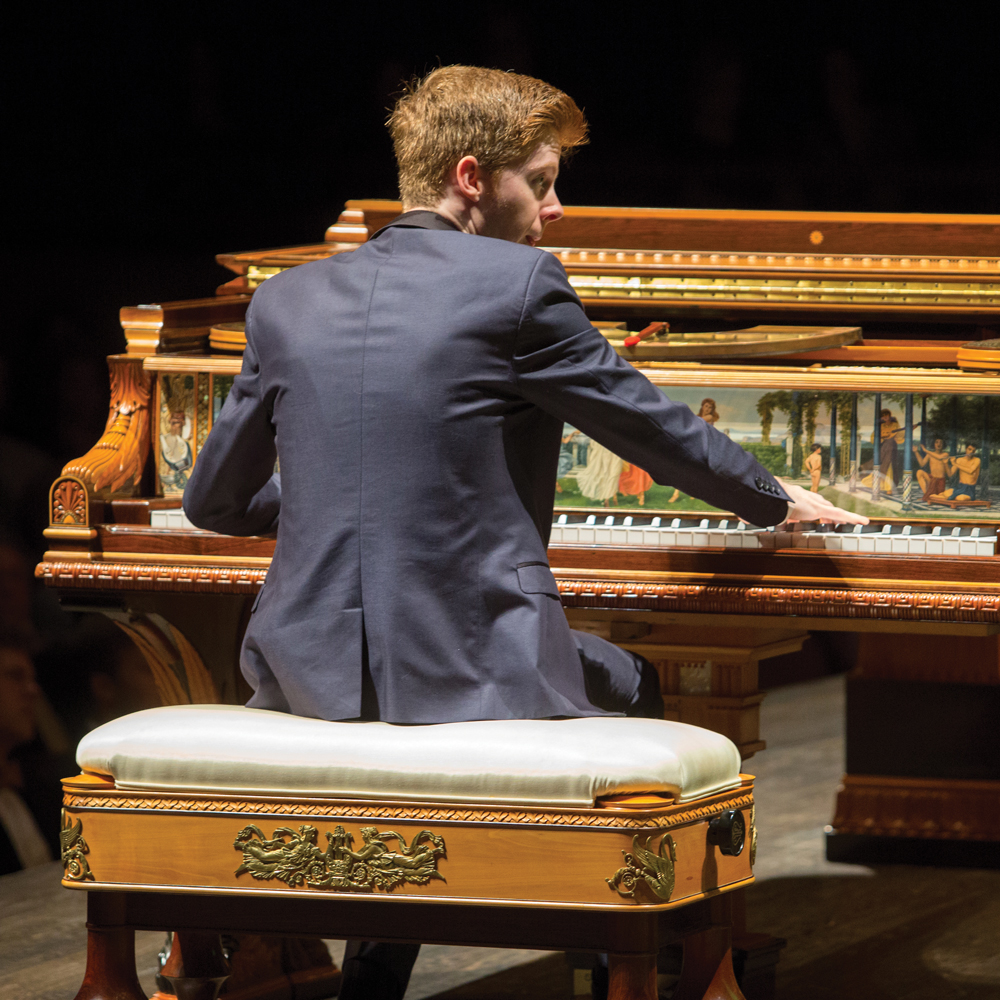 The "Father of the Art Furniture Movement" Wendell Castle created the 500,000th Steinway in 1987, commemorating the company's 135th anniversary. The original debuted at Carnegie Hall with 23 Steinway Artists including Misha Dichter, Leon Bates and Ruth Laredo performing to a full house. Sporting imported ebony woods, the milestone piano carries more than 800 signatures of Steinway Artists including Van Cliburn, Vladimir Horowitz and Roger Williams.
The Chihuly Olympia, a psychedelic Model D from the hands of American glass guru Dale Chihuly, debuted in Salt Lake City for the 2002 Winter Olympics. It carries a series of festive winter images, along with a clear glass piano desk and translucent glass top, the first ever designed for a Steinway.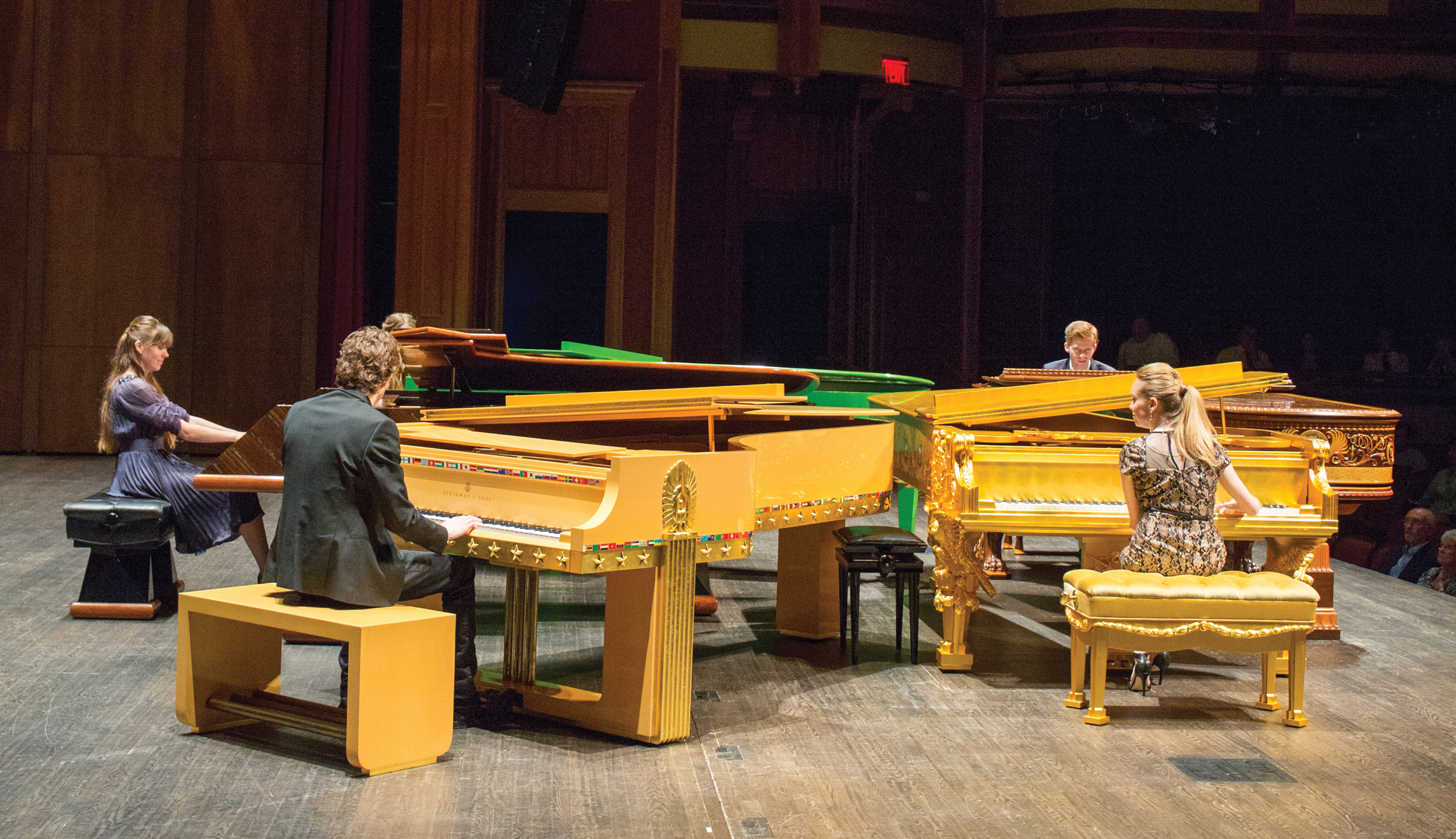 The original Steinway Peace Piano, a brainchild of mid-century modernist Dorwin Teague, was revived in 2004 for UNICEF. Steinway Artist Lang Lang unveiled the replica at the UNICEF House in New York and would go on to become a UNICEF Goodwill Ambassador.
As the first family of five to be admitted to the Juilliard School, the Browns proved more than capable of handling what Deondra called a "beautiful distraction" inherent with such an intimate collection of Steinways. Highlights of the sold-out, live streamed show included Gershwin's Rhapsody in Blue, Debussy's Clair de Lune and Dukas' The Sorcerer's Apprentice.