Bromley High becomes first
All-Steinway Girls School in UK
As seen in the Winter 2017 edition of the Chronicle.
BICKLEY, KENT – Bromley High School GDST (Girls Day School Trust) has made musical history as the first All-Steinway Girls School in the United Kingdom.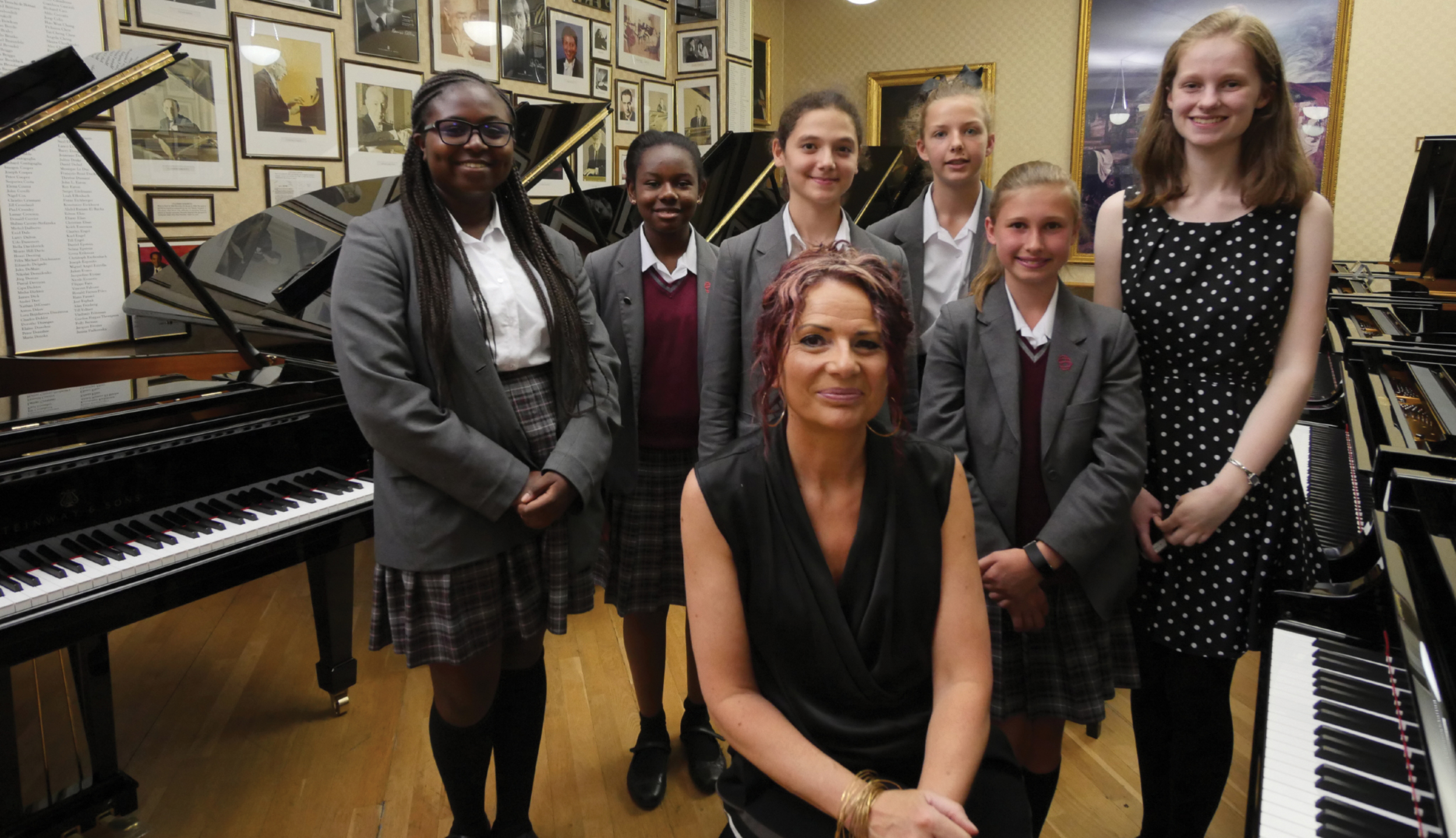 Steinway Artist and GDST alumna Joanna MacGregor, seated, chose the perfect Hamburg Model D Concert Grand with help from a select group of young women who joined her at Steinway Hall in London. "Choosing and playing Steinway pianos was an unforgettable experience and having these pianos at school will really enhance everyone's playing," said 12-year-old Music Scholar Amelia Mallors, one of the enthusiastic students.
"Our educational philosophy values the creative arts very highly," said Headmistress Angela Drew, "and we have demonstrated our commitment to the arts not only by investing in these beautiful instruments but in additional staffing to enhance musical opportunities available to pupils in local primary schools."
Caroline Daniel, Director of Music, said she looks forward to not only having her students "embark on a first-class musical journey, but ensuring that other local musicians benefit" from the school's All-Steinway status.