April 2023
Spirio Spotlight
April 2023
SPIRIO SPOTLIGHT
Rachmaninov's 150th, Springtime on Spirio, Beethoven's Last Sonata
This month marks the 150th birthday of one of the most celebrated Steinway Immortals, Sergei Rachmaninov. As a composer, he boldly propelled Romanticism well into the 20th century with some of the most famous works and melodies created in classical music. He was a formidable pianist as well and his virtuosic writing for the keyboard is a hallmark of his creative work. We are privileged to have many performances of his favorite works by great Steinway Artists, including new performances of the 4-Hand Six Morceaux, Op. 11, with Antonio Pompa-Baldi and Emanuela Friscioni, the complete Etudes Tableaux Op. 33 with Shen Lu, and the vibrant Polichinelle in F sharp minor with the Rachmaninov specialist Olga Kern. And we also have a new SpirioSync video with rising star Wei Luo Performing the much-loved Vocalise.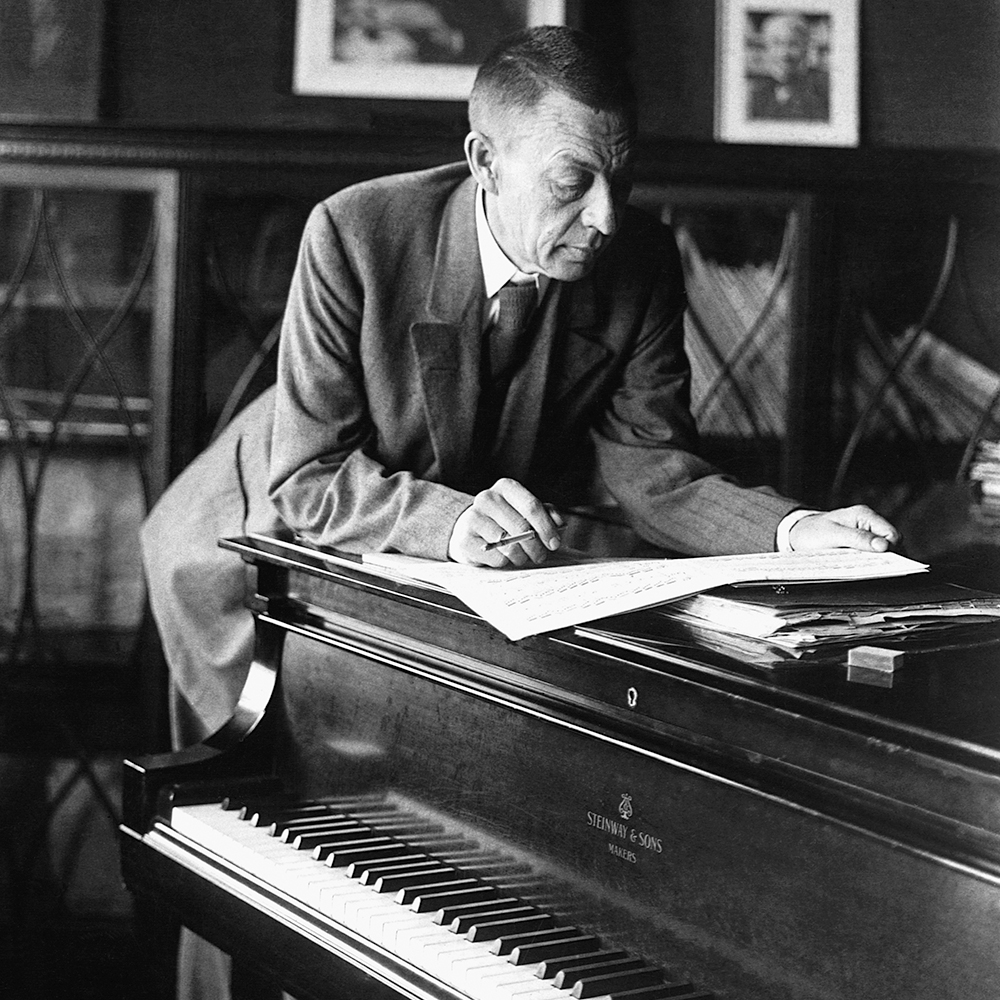 And we are very proud to have Rachmaninov himself performing on Spirio in a set of tracks we have re-created from performances from the 1940s, including his original works as well as brilliant transcriptions of works by Bach, Kreisler, Tchaikovsky and Rimsky-Korsakov.

And as we begin the spring season — always a time of musical inspiration — we are pleased to present new playlists to set the mood, including our latest Spring Vibrations, and others that suit the seasonal theme.
Spring Vibrations
A playlist inspired by the season
Zhenni-Li Cohen
Beethoven's Last Sonata

As we continue to expand the Spirio repertoire of essential classical repertoire, this month we release the final sonata of Ludwig van Beethoven. Zhenni-Li Cohen provides a dramatic and moving performance the C minor sonata, Op. 111, a visionary masterpiece. Olga Scheps also contributes a new performance of the preceding sonata, Op 110 in A flat major as well as the spring-like Ballade No. 2 of Frédéric Chopin.
explore the
MUSIC
Each month we features highlights from the Spirio catalog. Learn more about the artists, the history and the music found exclusively on Spirio.

The new Steinway & Sons Spirio is the world's finest high resolution player piano. A masterpiece of artistry and engineering in your home, Spirio enables you to enjoy performances captured by great pianists — played with such nuance, power and passion that they are utterly indistinguishable from live performance. Learn more about Spirio.

Connect with us below to experience Spirio in person.