How Claudio Arrau Nearly Became Glenn Gould
The pianist abandoned Bach for Beethoven, Liszt and Schumann — but at what cost?
by Jens F. Laurson
New York, early 1942. The pianist Claudio Arrau was thirty-nine and after seven early wunderkind years in his native Chile and twenty-two formative years in Germany, he had just arrived in the United States via a South American tour. He was already on the verge of stardom, on his way to becoming one of the piano titans of the twentieth century. Having made quite a name for himself in Germany, he remained there until 1940, "torn between the satisfaction of being recognized in Germany, and the horrors that were happening there" (as quoted in Joseph Horowitz's Arrau on Music and Performance). The United States fascinated Arrau, and even more fascinating to him was success in the United States.
Now what if Claudio Arrau had recorded the Goldberg Variations that year, 1942, the first to do so on the piano, thirteen years before Glenn Gould and his 1955 recording that changed the course of the Bach-on-Piano and Bach in general? We know what that recording did to Gould's career, of course, given the ensuing meteoric rise of the Canadian weirdo–genius. We also know what happened to the Goldberg Variations, which moved out of relative obscurity to become the recital and recording favorites they are today.
'In those days, of course, there was no doubt that it was correct to play Bach on the piano. It was the only way.'
It is not a far-fetched "what if." Although Arrau, the dapper "blend between Adolphe Menjou and Anthony Eden" (Time magazine, 1942) of the piano, is now known as an interpreter of Beethoven, Liszt, Schumann, probably Chopin and — maybe — Schubert, his repertoire in the early years of his career and his taste in music throughout his life was impressively catholic: Friedrich Gernsheim, Adolf von Henselt, Stephen Heller, Joachim Raff, Felix Weingartner and Hermann Goetz were all part of his recitals. Arrau had made the first American recording of Richard Strauss's Burleske (also a Glenn Gould favorite); he gave the Mexican premiere of Carlos Chávez's Piano Concerto, listened to and played a good deal of Schoenberg, and considered — astutely — Zimmermann's Die Soldaten to be one of the great operas of the twentieth century.
Young Arrau actually made his name with Bach, most notably and remarkably when he played practically all of Bach's keyboard works in a cycle of twelve concerts in Berlin in the 1935–36 season. When the seventeen-year-old Arrau gave his London debut in 1920 at Aeolian Hall, he performed the Goldberg Variations and several Scarlatti Sonatas. His (sole) teacher Martin Krause, himself a student of Liszt's, believed in Bach as one of the bases of his teachings, and he ensured that Arrau could play all the preludes and fugues of The Well-Tempered Clavier in any key. "In those days, of course, there was no doubt that it was correct to play Bach on the piano. It was the only way. Landowska hadn't appeared yet."
So what if we had gotten to know the Goldberg Variations through this diminutive and debonair Chilean, with his perfectly trimmed mustache, well-tailored suits, pochettes, and an "irrepressible love for jewelry"? (Time, 1942).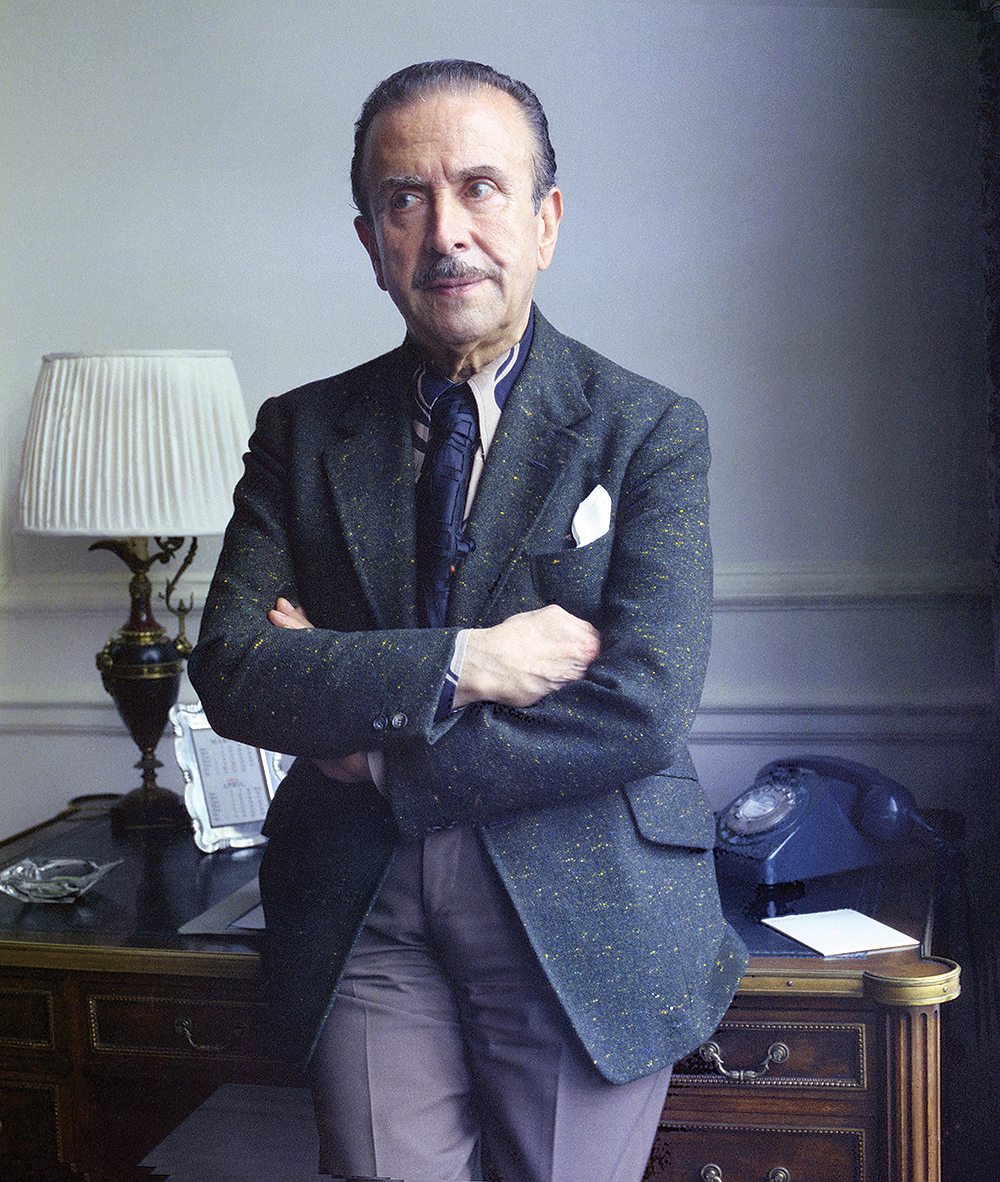 As it turns out, Arrau did record the Goldberg Variations before anyone else (except Landowska, who recorded it for HMV/EMI in 1933). He recorded it in 1942, for RCA. So why do we not know Arrau as a Bach pioneer, perhaps even as a rabble-rouser or at least a boundary-pusher? The recording did not get released until 1988, almost half a century later. Which begs the question: what happened?
Numerous causes contributed to the delay. Although in 1945 Arrau recorded Bach one more time at New York's Victor Studio 1, where he put down the Chromatic Fantasy and Fugue in D minor and the Two-Part Inventions and Three-Part Sinfonias, he slowly stopped playing Bach altogether, partly under the influence of Landowska, whom he worshiped. Into it came also Arrau "[having] the idea that I should be a pianist; that I should only play things that were conceived for the piano and the piano sound." Allegedly, he was even thinking about taking up the harpsichord, just to get back to Bach but feel legitimate about it.
Allegedly, he was even thinking about taking up the harpsichord, just to get back to Bach but feel legitimate about it.
His lifelong manager and friend, Friede Rothe, had this to say in 1988: "One of the first major works Claudio Arrau recorded for RCA following the Carnegie Hall triumph in February 1941 that brought him his great American acclaim was the Bach Goldberg Variations. It was a natural choice. Arrau had won fame as a Bach exponent . . . and RCA needed the Variations in the catalog. But as fate would have it, it was never released. World War II was raging when Wanda Landowska arrived in New York as a refugee. To reestablish the reputation she had gained in America in 1924 and for much-needed funds, she gave a New York concert devoted to the Goldberg Variations. She then wanted to [re-]record the work. RCA asked Arrau if he would postpone his Goldbergs in favor of Landowska's on the harpsichord. He readily consented, not only because he admired Landowska's Bach enormously but also because at the time he was beginning to think that Bach's keyboard works really belonged to the harpsichord. A few years later Arrau signed a long-term contract at CBS; RCA, having the Landowska success on its hands, saw no reason for the release of his recording, so it lay in the archives until now."
Pictures from Claudio Arrau's 75th birthday celebration, February 6, 1978
Voilà. Music history changed. Arrau, that wild-yet-regal pianist who rescued the Goldberg Variations like Pablo Casals had the Bach Cello Suites didn't happen. Instead, Arrau became the premiere Lisztian of his time, and even more so a Beethoven icon, known — indeed almost reduced to — the core German Romantic repertoire. Of course, for being such a premiere Lisztian, he ultimately programmed and recorded relatively little Liszt. That was in part because Arrau was told not to play so much Liszt — at least until he was better established — because the composer was considered box-office poison. So he focused on Beethoven, Schumann and Brahms. It's a shame, because the Liszt that we do have from him (still a generous amount) includes some impressive recordings. The Transcendental Études (Arrau had first studied them with Martin Krause at the age of eleven), especially as reissued on Pentatone, still hold their own against the very best of the latest generation — namely Kirill Gerstein (Myrios) and Daniil Trifonov (Deutsche Grammophon) — and underscore the magisterial way of playing that makes Arrau so special.
"Aristocratic" is another word that always sneaks into reviews of Arrau's performances or recordings, although he was quite the firebrand as a young man, playing everything fast and having to deliberately slow himself down to get at the expressive rather than superficially exciting qualities of the music.
Pianist Tzimon Barto remembers his first — and subsequent — exposures to Arrau: "I saw him live once, at Carnegie, but all I remember is an elegant, small man, stepping on stage to play Beethoven and he played like he sat at a backgammon board. Impetuous youth I was, it didn't impress me at all. I didn't like it at all because I thought he was playing everything too slow, on record, too, but really, that was because I was playing everything too fast! More recently, I sought out to listen to all of Liszt's Tre Sonetti di Petrarca — the most beautiful pieces of the nineteenth century to my ears — that I could get my hands on, and his were the most exquisite of them all! He played it with a real sense of bel canto and he gave it all the space it needed to develop."
Pianist Paavali Jumppanen, who has just released the last installment of a Beethoven sonata cycle himself (Ondine), describes the quality of Arrau's playing wonderfully: "When listening to Arrau play, I'm drawn to a mysterious tension between him and the music he plays. It is difficult to explain it exactly but the way he approaches the instrument puts a unique emphasis on the process of creating the sound, rather that maneuvering through the music." The tension stems, in part, from the extraordinary physicality of Arrau's technique, which was based on playing with the whole body, not just the hands or wrists — and also from his fingering, which was unusual and never avoided difficulties, because he was convinced that physical difficulty itself has expressive value.
I experienced a similar epiphany while reading Arrau's semi-autobiography, essentially recorded conversations with Joseph Horowitz. I listened to Arrau recordings, one disc after another, alongside, as a soundtrack. On page 218 I looked up and listened with rapture. Wow! What an example of Arrau at his typical, mature best! It was disc four of an Italian Decca set of his Liszt solo performances with a fuzzy gray cat on the cover. I scribbled down "Bénédiction de Dieu dans la solitude" into the corner of the book for future reference. Eleven pages later this: Pianist Garrick Ohlsson, who admired Arrau and had several lessons with him, is asked about his favorite Arrau performance or interpretation: "I always think of his recording of Liszt's Bénédiction de Dieu dans la solitude. That anyone can get such a liquid, non-percussive sound out of a modern Steinway concert grand in a recording studio with the microphones practically inside the strings; that he can still make a wash of sound which is yet specific, has not just color but also structure and shape . . . I think it's colossal!"
Jumppanen's favorite recordings of Arrau's are also the most representative of his career: the last three Beethoven Sonatas and the Hammerklavier Sonata. Arrau began early with the sonatas, playing a complete cycle for the first time in Mexico City in 1938; he played another for the BBC in 1952 and got started on an early but aborted cycle for HMV/EMI between 1947 and 1960. When he recorded them for Philips in the mid–Sixties (only the seventh such cycle to appear at the time), the world was ready for Arrau's combination of fidelity to the score and slow-burn intensity, his avoidance of anything that smacked of the virtuosity that had previously been en vogue in pianism — especially in the United States, where RCA's relentless PR machine promoted its more obviously emotive ivory stars: Rachmaninoff, Rubinstein, Horowitz. Arrau arrived as an inimitable blend of "New Objectivity" and old-school virtuosity. "These Beethoven performances are still burned into my memory," relates critic Klaus Kalchschmid, "the way I heard, nay, witnessed them, because it felt like someone was performing them live for me. Their unpretentious and natural and distinct, technically excellent ways are timeless."
'The way he approaches the instrument puts a unique emphasis on the process of creating the sound, rather that maneuvering through the music.'
Philips grew increasingly adept at giving Arrau the sound that resembled him in concert, and by the time of his Schumann and Schubert recordings (the former remains Kalchschmid's reference recording), the label had it down pat. Little wonder that Arrau himself, otherwise not keen on listening to his own recordings and so technologically inept that he couldn't operate a phonograph or record player, especially liked his Schumann's Davidsbündlertänze ("that's one time I was completely satisfied") and Schubert Sonata in C minor, D. 958.
This was the heyday of Arrau's career, with one hundred and fifty recitals and concerts every year, new records streaming out, and Peters issuing his 'Urtext' edition of the Beethoven sonatas. The success he so craved and which he had come such a long way to achieve — from the oddball Chilean whiz-kid who loved flowers and Beethoven, and had a head so big that whenever he fell, according to his sister, he landed on it — was now firmly established.
It had been a bumpy road, for all his successes. The low point had come after the 1918 death of his ersatz father and only teacher, Martin Krause, who oversaw everything from Arrau's meals, save breakfast, tutors (Arrau never went to school), and the concerts he would attend — which left Arrau disoriented. The bungled North American tour did the rest and Arrau fell into a dark place in which, for years, he thought about death every day — even as he won, en passant, the Liszt competition twice in a row. He sought out psychoanalysis in 1924 (signifying intellectual openness, but also considerable desperation), which left Arrau forever a fan of Jungian analysis and brought another needed father figure, Dr. Hubert Abrahamson, into his life.
At the end of his life, after Arrau had gone from having made Bach his thing to playing no Bach at all, he changed his mind again. He recorded four Partitas for Philips in La Chaux-de-Fonds, Switzerland, which was in fact his last recording, and expressed the desire to record still more. Again it wasn't to be: He traveled to what would have been his first recital since his wife had died in April of 1989. But after arriving in Mürzzuschlag, Austria, where his recital was to mark the reopening ceremony of the renovated Brahms Museum, he had to have emergency surgery for an intestinal blockage and died of complications on June 9 — a Beethoven titan, but not a Bach rebel.
This article originally appeared in Listen: Life with Music & Culture, Steinway & Sons' award-winning magazine.